When enduring a struggle with alcohol use disorder, people will become desperate if unable to obtain liquor. Some will become exceptionally tolerant to the point they search for alcohol in more potent forms in an attempt to reach the degree of intoxication they were able to achieve when they initially started drinking.
An excess of ethanol, the chemical in alcoholic beverages, has the potential for severe physical damage to the body and brain. However, other forms of alcohol can be toxic when consumed. That's particularly true of isopropyl alcohol or rubbing alcohol. This substance is used in medical settings and often around the household in cleanup efforts with grease or paint spills. 
The purity comes in varied levels ranging up to "99 percent of isopropyl with household products often containing roughly 60 percent of the chemical and 40 percent in water." The bottles are clear, as are the substances making it critical to keep the products out of reach of small children. 
Kids can easily confuse isopropyl alcohol for water seeing no harm in taking a sip with potentially fatal results. Let's look more in-depth at isopropyl alcohol, the damage it can cause when drinking the substance, and why you shouldn't drink it to get drunk.
Why Should You Avoid Drinking Isopropyl Alcohol To Get Drunk
While drinking any form of alcohol, including ethanol and isopropyl, will get you drunk, isopropyl is a toxic chemical that can be exceptionally dangerous when consumed. Isopropyl alcohol, also called rubbing alcohol, is a potent solvent used often as a cleanup for chemicals found around the house.
These products can contain roughly "70 percent isopropyl and 30 percent water." All forms of alcohol are utilitarian with varied functions but commonly as "antiseptics and disinfectants." Each involves unique chemical structures from the other. Isopropyl is used in many beauty products like body lotions or washes. Ethyl is found in things like fuel in the US.
While ethyl is the chemical used for liquor, it doesn't indicate that ethanol is safe in every form for consumption. Ethyl alcohol is one component of hand sanitizer, but consuming this product can be extremely hazardous to a person's health. There are never conditions that render isopropyl safe for consumption.
The chemical is created by mixing propane and water or "the hydrogenation of acetone." These sorts of industrial solvents are not intended for drinking. In the same way, excessively indulging in liquor can lead to alcohol poisoning; only small amounts of isopropyl alcohol will have the same result. It's suggested that merely a pint of the substance can lead to fatality.
Despite the dangers, people struggling with alcoholism will consume isopropyl alcohol and other forms not intended for drinking in an effort to reach a higher degree of intoxication after developing a high tolerance for standard liquor. 
It's indicated that "500 milliliters of rubbing alcohol equates to roughly a pint." Drinking this in a "24-hour time frame would be the same as consuming 30 beers."
What Effects Can You Expect From Drinking Isopropyl Alcohol?
Aside from the same effects associated with ethyl alcohol, isopropyl alcohol is toxic and can produce poisonous results when consumed, resulting in physical harm. Signs and symptoms to pay attention to when someone drinks rubbing alcohol, as noted by the "National Capital Poison Control (NCPC)" include the following:
Vomiting
Sedation
Lack of coordination or stumbling
Slurred speech
The industrial-use product is a stomach and intestine irritant that can create side effects that include the following:
Stomach/intestine bleeding
Gut pain
Diarrhea
nausea/vomiting
These direct side effects and other potential damages have the potential to lead to severe dehydration and eventual seizure. The bleeding can result in low blood pressure, with the person possibly falling into shock.
The chemical is metabolized in the body rapidly, meaning the central nervous system will experience the effects simultaneously. Alcohol in every form is a depressant that can lead to slowing or even stopping functions within the body, including the heart rate, breathing growing irregular, and a diminished gag reflex. 
In the "drunk" state, an individual can possibly choke on their vomit or experience oxygen deprivation. With a lowered heart rate, the primary systems within the body can become damaged, including the potential for internal burning based on the potency of the chemical. The burns can lead to symptoms of extreme cramping and intense pain in areas including:
Upper respiratory region
Mucous membranes in the nose/mouth
Esophagus
Back of the throat
Lung inflammation is a genuine possibility for someone who consumes a significant amount in one sitting, along with excessive fluid accumulation in the lungs. This can lead to oxygen deprivation since breathing will become labored.
Can You Overdose On Isopropyl Alcohol?
Poisoning or overdose, the toxicity from isopropyl alcohol is likely when drinking the substance and can set in as soon as half an hour after ingestion. Intoxication is instant after consuming the product, with blacking out possible and poisoning following. Oxygen deprivation and lack of blood circulation from a lowered heart rate can damage the primary organs. 
Because alcohol brings with it properties like blood-thinning, the body has a diminished capacity to produce red blood cells to provide the body with its nutrients and oxygen. One symptom of alcohol poisoning is hypothermia, even in liquor products. 
Still, it is most prominent in those who drink isopropyl in an effort to achieve a greater level of intoxication. Isopropyl alcohol poisoning symptoms include the following:
Labored breathing
Fast heartbeat
Lowered blood pressure and body temp
Slurred speech
Coma
Conclusion
People struggling with alcoholism ultimately become tolerant of the effects to the point they search for other forms that will give them the sort of result they used to achieve when they started drinking initially. Many find that fix with isopropyl alcohol despite the severe physical repercussions associated with consuming this chemical.
The instant gratification for someone with alcohol use disorder is enough to make them ignore the hazards. If you know someone consuming this product on purpose, maybe not knowing the risks, reach out to poison control or emergency services to get them the help they so desperately need. With excessive use and left untreated, the result can be fatal.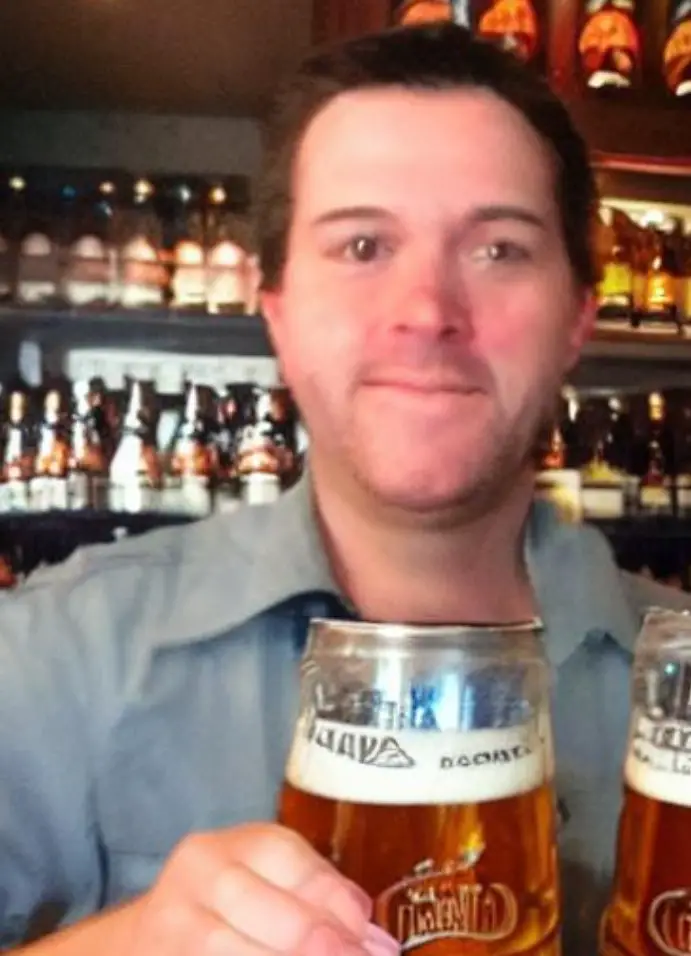 I am a passionate beer connoisseur with a deep appreciation for the art and science of brewing. With years of experience tasting and evaluating various beers, I love to share my opinions and insights with others and I am always eager to engage in lively discussions about my favorite beverage.