This is a discussion about the right drinking age in Florida and all of the questions you may have about its drinking culture and alcohol laws. Florida often gets a reputation for having residents who get arrested for the weirdest and wackiest reasons, and plenty of them have to do with the person consuming too much alcohol or illegal substances. So here is a quick guide that can help you navigate the rules you have to follow in case you do end up visiting the area. 
Florida is known for its array of world-famous amusement parks and thousands of beaches. People there like to have fun, and that includes drinking plenty of alcohol. Whether you're just curious about the types of laws they have in Florida, or are really planning to come to this US state for leisure or work, then feel free to continue reading so you can load yourself with information. 
What is the Legal Drinking Age in Florida?
Because Florida is a part of the United States, then the legal drinking age there is 21. This means that a person cannot provide, serve, sell, or allow any alcoholic beverage to be given to anyone below this age. Individuals under 21 years old also cannot consume any alcoholic beverage on a licensed premise. 
What is the Legal Drinking Age in Florida for Tourists and Foreigners?
Any tourist visiting Florida, no matter which part of the world or country they came from, is still required to follow the state's drinking laws. This means that they cannot purchase or consume alcohol either if they're under 21 years old. Florida still has plenty of tourist spots that you can enjoy without necessarily consuming alcohol. But if you're an adult, you can choose from so many restaurants and popular nightspots that serve your favorite alcoholic beverages.
Do You Need an ID to Drink in Florida?
Yes, but it all depends on the establishment you're going to. Some bars and nightclubs around Florida can be quite lenient and will allow you to enter without asking for an ID. Meanwhile, other establishments are strict, so it always helps to carry an ID with you. Other acceptable documents to get into an establishment that serves alcohol include driver's licenses and passports. 
Legal Drinking Age in Florida with Parents
Florida is different from other states in that they do NOT allow teenagers to drink alcohol in both public and private areas, even with parents' supervision. Not being a responsible adult and allowing teens to consume alcohol at a house party, or letting them inside a bar to drink alcoholic beverages, is breaking the law. In Florida, the only legal reason for a child to drink alcohol is during a religious ceremony. 
Legal Drinking Age in Florida by Region 
Florida is pretty much one of the biggest states in America, but that doesn't stop them from imposing drinking laws throughout the entire area. To consume or purchase alcohol, you should be at least 21 years old and above. Keep in mind that commercial establishments throughout Florida are pretty strict in regard to obeying these alcohol laws. 
Can Minors Drink in Florida with Their Parents?
Contrary to other states in America, Florida doesn't allow teenagers to consume or purchase alcohol, even with adult supervision. What's more, the same rules also apply even in private areas such as residences. It is also considered illegal for parents to allow their kids to consume alcohol, even inside a licensed establishment such as a nightclub or a bar, and getting caught doing so could land them in jail.
Consequences of Breaking the Drinking Age Law in Florida 
As mentioned, Florida is pretty strict in regard to their laws regarding alcohol. The first offense without any bodily injuries gets a revocation of around one year (180 days minimum). A first offense with bodily injuries can lead to a revocation of around 3 years. The second offense with bodily injuries gets a revocation of five years at a minimum. 
In Florida, a person with at least 0.08 blood alcohol level is considered to be impaired. Getting caught for reckless driving can lead to a fine of at least $500 and imprisonment for $90 days. It is considered a misdemeanor, and repeat offenders can be charged and sent to jail. 
Rounding up the Drinking Age in Florida
Here's hoping you learned plenty of information when it comes to the drinking age in Florida, as well as the right rules to follow when visiting the 27th state. Keep in mind that there are tons of ways that you can enjoy yourself in Florida without the presence of alcohol, such as riding in amusement parks or going to the beach with your friends or family. But if you're still determined to drink some liquor and have a good time exploring the state's nightlife, be sure to do it responsibly.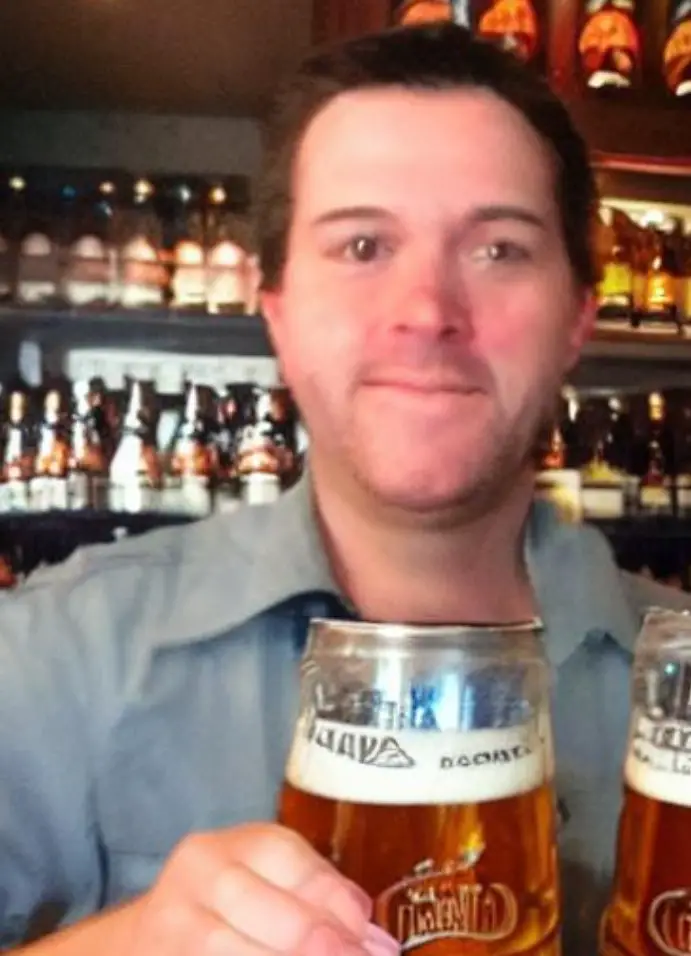 I am a passionate beer connoisseur with a deep appreciation for the art and science of brewing. With years of experience tasting and evaluating various beers, I love to share my opinions and insights with others and I am always eager to engage in lively discussions about my favorite beverage.