It might be something unusual to discuss when talking about something as historical, and as colorful a country as Ireland but for those who plan on going there for a vacation or for good, this article might be worth your time. Ireland is known for a lot of things, not just for its ancient history but also for its beautiful landscape, hearty food, great beer, and arts.
There is no reason why one won't like to go to Ireland. If you like castles and magnificent churches and just love roaming around gigantic structures, then this place is a must-go. The Guinness Storehouse alone is listed as one of their most visited sites, besides the Dublin Zoo and the Cliffs of Moher. Ireland is truly a great place for your travel and escapades.
What is the legal drinking age in Ireland?
Now if you're an adult or someone that's just about to become one, you might want to know the legal drinking age of a country before even setting foot on its land. Ignorance of the law excuses no one, and for this reason, it is always best to be prepared rather than be caught by surprise. The legal drinking age in Ireland is 18, the age at which one is already considered an adult.
Being a part of Europe, you might think there are loopholes to this, but there are no exceptions to the rule, and the Ireland law is strict with its implementations. So, if you're not 18 yet and you fill like sipping alcohol, think again. Americans visiting Ireland might be happy, though.
What is the legal drinking age in Ireland for tourists and foreigners?
Since Ireland is a common spot for foreigners and tourists, the legal drinking age of 18 still applies. There is one exception, though, if you're under 18 and you're required to drink alcohol for medical purposes, then it is allowed. However, such a case is rare; you cannot use that reason and take the law for granted to get away with it. 
Do you need an ID to drink in Ireland?
Yes, and it is required the moment you reach 18. The so-called Garda Card or the National Age Card is part of Ireland's Intoxicating Liquor Act. This is very helpful since the act itself covers the sale and distribution of alcoholic beverages to minors. Pub and club owners in Ireland and required to get a license and in turn, should also be responsible for the proper distribution of their goods.
Since those of legal drinking age can get this card, it follows that you are already legally allowed to drink in establishments as such and won't be reprimanded.
The legal drinking age in Ireland with Parents
As mentioned above, there is only one exception to the rule when it comes to the legal drinking age in Ireland, and that is for medical purposes. However, drinking underage is highly discouraged as this might lead to misuse of alcohol in the future. Hence, allowing a minor to drink is but the parent's discretion. There are, however, some rules that need to be observed.
Drinking in public places is not allowed, regardless if you are with a legal guardian or with your parent. If you're attending a function or are inside a pub, you may bring a minor as long as they are closely supervised, but they are still not allowed to be served any alcohol.
Legal Drinking Age in Ireland by Region
There might be different regions in Ireland, but the 18-year-old legal drinking age applies to all. Following their Intoxicating Liquor Act, it is even against the law to be selling alcohol at a reduced price. We all know this as happy hour, which those who'd like to drink more than usual can most likely afford.
A fine of 1500 to 2000 Euros is applicable during the first and the following offenses. Your license will not save you from this unlawful act, so if increasing customers is your primary concern, better bring the food prices down instead.
Closing Notes
A country as colorful as Ireland has no exceptions when it comes to the legal drinking age. If not, it is even proper to set such standards, to say the least. Being a part of Europe where nightlife is a common thing, a rule that is strictly implemented is nothing short of brilliant. As residents of Ireland, you might find this troublesome, but laws are created to protect, not limit, your joy or destroy it. Following the rules is, therefore a responsibility that all of us, tourists or natives alike, should bear.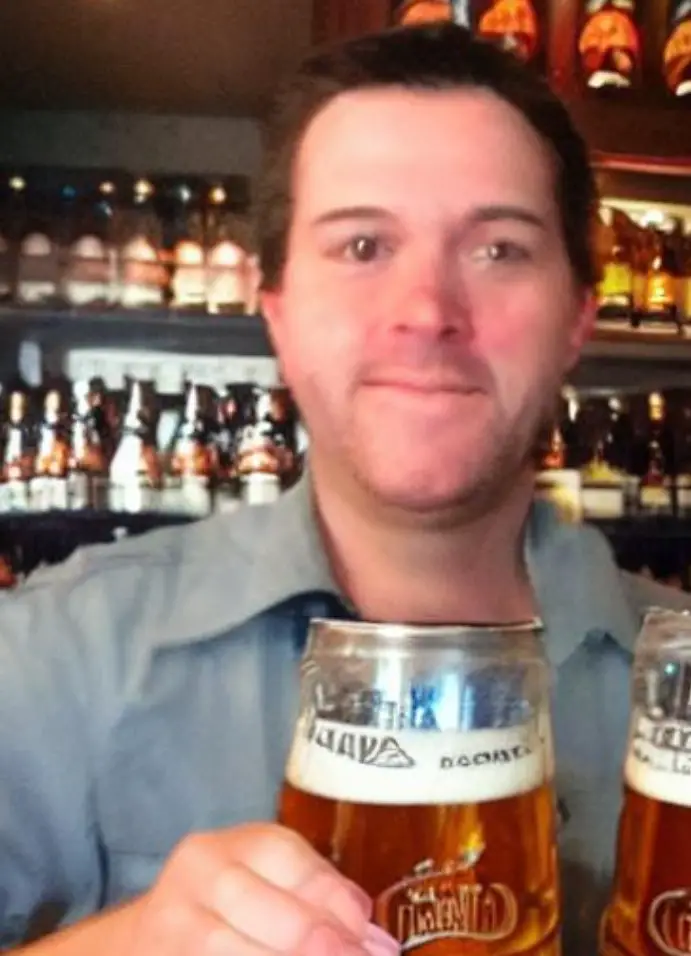 I am a passionate beer connoisseur with a deep appreciation for the art and science of brewing. With years of experience tasting and evaluating various beers, I love to share my opinions and insights with others and I am always eager to engage in lively discussions about my favorite beverage.