Spain is another European country that you probably mostly see in your history textbooks when you were young. They were like the Americans in that they aimed for colonization and widening their territories. Nowadays, Spain is considered one of the leading countries in terms of economy and is the 14th when it comes to the European Union. Tourism helps with this a lot, with it being one of the most favorite tourist destinations worldwide.
Now when it comes to alcohol, the country is popular when it comes to Cava. It is Spain's counterpart of the popular Champagne but way cheaper. This fact alone can be a joy to some, especially for tourists that are on a budget. Since we're already talking about wine, let's go check out the country's legal drinking age.
What is the legal drinking age in Spain?
When it comes to its legal drinking age, Spain's legal age is 18, just like the rest of the other countries in Europe. Now one can argue this is a good thing, especially for people from the United States, where the drinking age has never gone down. That means to say those who can afford a tour in Europe and visit the streets of Spain will now get the chance to also taste alcohol without answering to the law.
Since the country is also best known for its nightlife, with Madrid, in particular, being labeled as the city that never sleeps, partygoers and drinkers alike will get the most out of their plane tickets when on vacation. Having said that, let's dive in and check out some of the applicable laws that might affect tourists and foreigners.
What is the legal drinking age in Spain for tourists and foreigners?
Spain is famous for a lot of tourist attractions like Barcelona, Ibiza, and Madrid. The country's nightlife, in particular, is what attracts most tourists, but they are also famous for treating their past with the most importance. Take Granada, for instance, which is known for the Alhambra Palace; it is the city that brings you to the past and makes you think as if you're still in the warring era.
Tourists and foreigners should be happy that there are no existing legislations against them when it comes to the legal drinking age. However, you must be 18 and above to be able to drink in Spain.
Do you need an ID to drink in Spain?
Now this is probably one of the most interesting topics when it comes to this article. Since a legal drinking age is imposed, one has to present an ID typically when purchasing any alcohol for people who look younger than 18. Despite being known for its nightlife, Spain is strict when it comes to the legal drinking age, so you better not argue about it.
Furthermore, carrying an ID at all times is very important as police officers might ask you for one, so you better have your Visa or any legal documents with you. A police officer is allowed to detain you if you try to get away with it. If you've reached this part of the article, you're now welcome to pay a visit to one of the world's largest tourist destinations.
The legal drinking age in Spain with parents
Despite being strict when it comes to the legal drinking age, no law has been imposed that forbids any parents to give alcohol to minors or children below 18 years old, so it all boils down to preference. Most parents may probably give alcohol to their children, though, as long as they are within the premises. If you're someone who is on the lookout for your kid's future, this might be an ideal thing to do.
Teaching them to drink responsibly and to only drink whenever there is an important occasion is something you can impart to them when they can still be contained. Unaccompanied minors are hot subjects when it comes to authorities, so better groom them while they are still underage.
Legal Drinking Age in Spain by Region
The legal drinking age in Spain remains 18 across all regions. However, there might be different implementations when it comes to the distribution and any public activities that involve alcohol. The Balearic Islands, for instance, have strict rules when it comes to the distribution of alcohol in many forms, including vending machines. Their law prohibits happy hours, selling alcohol in vending machines as well as distribution of alcohol between 9:30 PM to 8:00 AM when it's not defined in your license.
Other than that, any unusual activities that involve intoxication in public places, such as the streets, hotels, and any drinking establishment, may cause trouble for both the owner and the people involved. Private parties are also closely monitored and may put the homeowner in trouble especially in terms of alcohol consumption among minors.
Closing Notes
Laws and rules always exist to protect us and to maintain peace and order. Despite being known for its liberated people, this country is rather strict with people who are misbehaving, particularly those under the influence of alcohol. As a responsible drinker, you should know your limits and know when to hold back whenever you are already feeling it. It will be a total bummer if you end up in a cell just because of some miscalculations.  If you want to enjoy your stay in Spain, keep the party going, but always keep yourself checked at all times as well.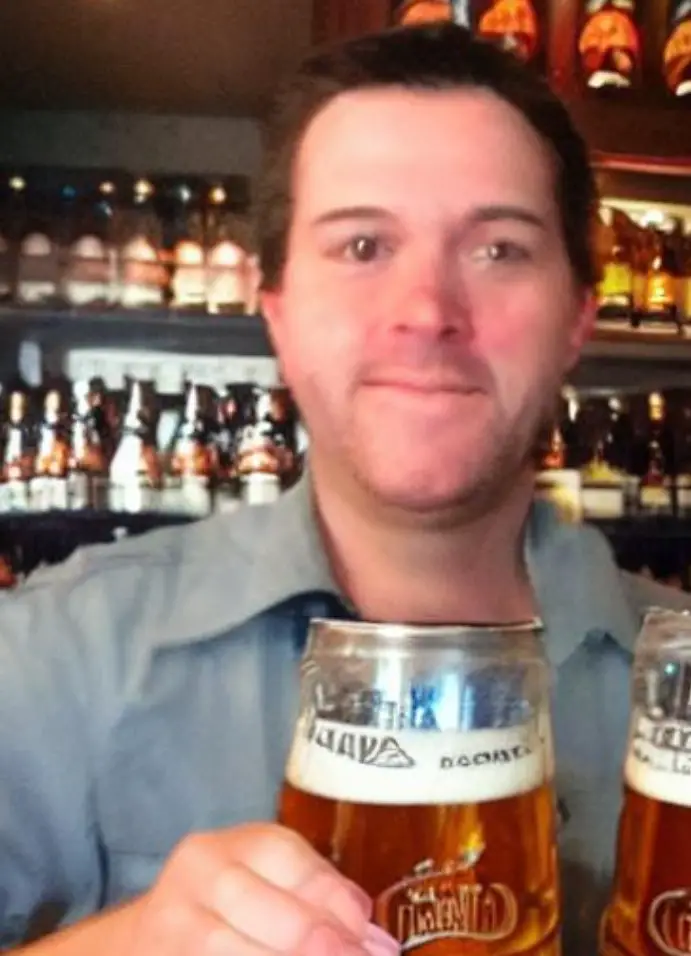 I am a passionate beer connoisseur with a deep appreciation for the art and science of brewing. With years of experience tasting and evaluating various beers, I love to share my opinions and insights with others and I am always eager to engage in lively discussions about my favorite beverage.