In college, you meet interesting people, expand your knowledge, and enjoy yourself. A dorm party will be a fun way to relax and get to know your fellow students, whether you're celebrating a birthday, holiday, or just the end of a long week.
How do you organize the ultimate slumber party in a college dorm? When hosting a party, what factors should you take into account? How can you ensure nobody gets in trouble and everybody has a nice time?
You can plan the best college dorm party following this article. Here is an account of the information:
Essentials to Know Before Throwing a College Party
Dorm party themes: how to pick one that reflects who you are
College party activities that will keep your friends occupied and have fun
What to offer at a college party & prevent alcohol issues
How to Dress Appropriately and Impress Your Crush at the Dorm Party
How to decorate for a dorm party: make your dorm feel like a party central
How to Make a Fantastic Playlist for a College Party
How to throw and attend a successful college house party
How to Get People Excited and Spread the Word About Your Dorm Party Invitations
If you follow these guidelines, your college dorm party will be the talk of the town. Let's dive in right now!
The Essentials to Know Before You Throw a Dorm Party
Ensure you have certain necessities for a dorm party before organizing the event's specifics. These are the items that will make your party a success. The following are some necessities for a college party:
Permission: How to Get the Green Light from Your RA or Dorm Manager
Before planning a party at your dorm, you should ask your RA or the dorm manager for permission. Some dormitories have stringent regulations regarding party planning, including maximum decibel levels, guest counts, and alcohol restrictions. You don't want your celebration to be deemed illegal or disrupted in any way. Be sure to seek approval and read the rules before throwing parties.
Consent: How to with Your Roommates and Neighbors
Next, seek approval from your fellow residents and nearby homeowners. It would be exceedingly impolite of you to have a party without asking them first. They may be unable to attend or tolerate your celebration due to prior commitments, work requirements, or personal concerns. So before arranging your party, ensure conversations with them and gain their blessing. If they show curiosity, you can even extend an invitation to join the celebration or provide a hand in preparations.
Budget: How to Save Money and Avoid Debt
The costs associated with hosting a party can quickly increase if you plan to provide your guests with a meal with inks, decorations, and activities. You don't want to end up in debt because you spent more than planned. Establishing and maintaining a sensible budget is essential. If they're up for it, you can also solicit help from guests by having them bring a dish or drink to share at the celebration.
Souvenirs: What Gifts Do You Prepare for the Winner
Games and competitions are essential for parties, especially college dorm parties. Games and competitions are always effective in driving the party atmosphere; preparing gifts can stimulate students' desire to win. Custom enamel pins for our dorm activities will make our parties more ceremonial; it will also stimulate the enthusiasm of the students. Custom enamel pins can not only be used to decorate your own items but also can be used as party souvenirs for long-term preservation. Ready to customize personalized pins for your dorm party?
Supplies: What You Need to Stock Up for Your Party
The fourth step is to start collecting party supplies. Different party supplies may be required depending on the party's theme, budget, and the host's tastes. A few examples of typical materials are:
Cups, plates, napkins, utensils, trash bags
Food, drinks, ice, coolers
Decorations, balloons, streamers, lights
Games, cards, dice, board games
Music player, speakers, headphones
Camera, phone charger, extra batteries
The Theme: How to Choose a Theme that Suits Your Interests
Selecting a college party theme is a lot of fun. It can also serve as a guide for choosing party essentials guide selecting entertainment, attire, and accessories. Any topic that speaks to your interests and values might serve as a theme. A few examples are:
A special time of year (such as Fall, Winter, or Spring).
Something has shown on screen (e.g., "Friends," "Star Wars," "Harry Potter")
A type or category of music (such as rock, disco, or music category design (such as stripes, plaid, or polka dots).
Location or way of life (e.g., France, Hawaii, Mexico)
Something you do for fun (e.g., a sport, a game, an art form).
Any Imaginary Character (e.g., Superheroes, Zombies, Aliens)
The Games: How to Keep Your Guests Entertained and Engaged
Choosing the games to play at a dorm party is also crucial. Playing games with your guests is a great way to interact. You can level up the start of the party by playing games. You can play games that are suitable to your subject, or you can play tried-and-true favorites. Some fun games for a college part favorite the following:
Truth or Dare: How to Play the Classic Game of Secrets and Challenges
The objective of this time-honored party game is to get some personal information (the "truth") or take some sort of danger (the "dare"). Spin a bottle or rotate through the group to determine who goes next. You can also find random truth or dare questions and dares on apps and websites.
Never Have I Ever: How to Play the Revealing Game of Confessions and Drinks
Another time-honored tradition involves having attentime-honouredo something they have never done. To begin a sentence on something you have never done, you can say, "Never have I ever…" I've never kissed somebody on a first date is only one such statement. Then, as a punishment, those who have committed the offense must partake in alcoholic beverages and offensive vices. A random statement generator is available online or as a mobile app.
Beer Pong: How to Play the Popular Game of Skill and Luck
A common drinking game involves attempting to hit a beer cup across the table with a ping pong ball. In the event of victory, the losing team must consume the beer within the cup. In the event of fa must consume your beer. To win, a team must tock out the opponent's cups. If you don't want to experiment with alcoholic drinks, try something new with a non-alcoholic drink.
Charades: How to Play the Fun Game of Acting and Guessing
It's a lot of fun to play this game where you and your fellows take turns acting out a word or phrase without saying it. Word and phrase generators are at your fingertips in the form of cards and apps. You can also sell that fits your overall concept if you want to act out movie titles or charaFor instance, if, for instance, it would go in well with a c.
Cards Against Humanity: How to Play the Hilarious Game of Outrageous and Inappropriate Humor
This is a funny game in which you're challenged to complete a sentence using only the most offensive and ludicrous words and phrases at your disposal. If you want to play online, you can use either digital or physical cards from the official game. The reader of the phrase chooses the most humorous response and gives that player a point. The winner is selected by who scores the most points when the game is over.
The Food and Drinks: How to Satisfy Your Guests' Hunger and Thirst
Food and drink are crucial to any party. In addition to making sure your guests don't go hungry or thirsty, the right drinks can set the tone for a fun party. But it can be hard to figure out what to serve, figuring are several things to consider.
Keep it simple: How to Serve Easy and Delicious Snacks and Beverages
There's no need to waste a lot to cater for your dorm party. Just get some easy-to-grab food and drinks that everyone enjoys. You can provide beverages and snacks such as soda, water, juice, pizza, sandwiches, cookies, cupcakes, and popcorn.
Match your theme: How to Serve Food and Drinks that Fit Your Theme or Add Some Flair to Them
You can add flair to the food and drink by choosing a theme. You can have candy corn, pumpkin pie, blood-red punch, etc., if your party is themed around Halloween. Superheroes are the perfect inspiration for party food and drink labels.
Be creative: How to Make Your Food and Drinks or Customize Them for your Party
You can invent the party's menu by making customized food and drinks. Cupcakes, for instance, can be baked at home and customized with various frostings. A variety of fruits and other flavors can be various homemade punches.
Beflavourssible: How to Avoid Alcohol-Related Problems and Follow the Rules
Serving alcohol at a college party requires maturity and adherence to regulations. You'll need to be of legal drinking age and have your RA's or DM's approval to have alcohol in your dorm. Ensure there are enough non-alcoholics. Ensure there are enough who prefer not to drink or who need to sober up. Monitor your visitors' alcohol intake to ensure nobody gets drunk and drives home. Be so clean up after yourself and properly dispose of any empty containers.
The Outfits: How to Dress for the Occasion and Impress Your Crush
Picking out an outfit is a great part of the excitement of organizing a college party. Your outfit must reflect your personality. In addition to helping you impress your sweetheart, it can also help you fit in with the theme. But it's not always easy to figure out what to wear difficult. Remember your comfort and party theme while selecting a costume or outfit.
The Decorations: How to Transform Your Dorm Room into a Party Zone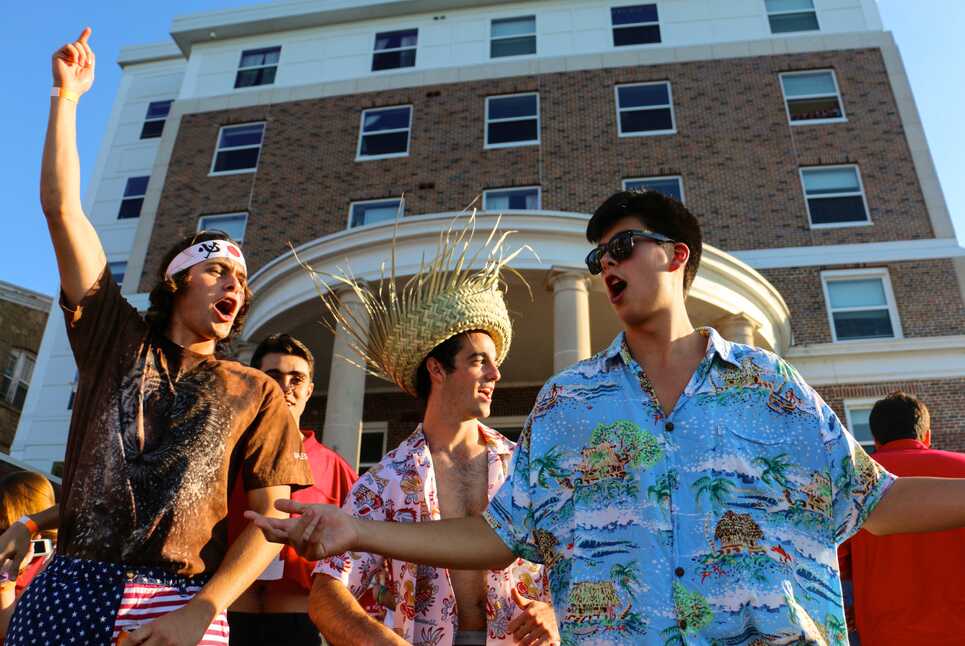 Choosing the décor for a dorm party is very crucial. With the right decorations, you can turn any space into a celebration. They're a great way to show individuality and further develop the topic. However, picking up decorations for a party can be a challenge in and of itself. There are several things to think about.
Keep it Simple: Use Basic and Easy Decorations That Everyone Likes
The decorations for your dorm party don't have to be elaborate or many. Use low-maintenance, crowd-pleasing decorations that can be arranged in minutes and packed away just as quickly. Balloons, streamers, banners, posters, candles, etc., are all good options.
Match your theme: How to Use Decorations that Enhance Your Theme or Add Some Flair to Them
You can also jazz up the decorations by using elements from your theme. You might utilize pumpkins, spider webs, skeletons, and other stuff to match the Halloween theme. You can use comic books, masks, capes, etc., to decorate for a party with a superhero theme.
Be Creative: How to Customize Your Decorations
Making or altering party decorations on your own is another option. Banners and posters can be created by just you can create banners and posters you can make sales and lanterns at home with the help of jars and lights.
The Playlist: How to Set the Mood and Tone of Your Party
Putting together a playlist is a crucial aspect of every successful dorm party. The playlist is a great way to start the party and establish the tone. Still, it's not always easy to put together a great playlist. There are many things to think about that are not always easy.
Preferences
What sort of tunes do you and your company usually groove to? Do you want to use music that complements or contradicts your theme? Is vibrant, energetic music more your speed, or would you prefer something more tranquil and soothing?
Duration
How long of a playlist are you looking for? Is the music going to be played the whole till the musician activities? Is nonstop music play what you're after, or would you like to play in intervals? These are some of the questions you must ask while designing a playlist for your college dorm party.
Volume
What volume level do you prefer for your music? Should we play loud music that everyone can hear and dance to or quiet music that people can easily have conversations over? Do you want to play the music that won't bother your neighbors or the o you want to play the music that makes them come to your party?
The Invitations: How to Get People Excited About Your Dorm Party
Dorm party invitations are the final step in the organizing process. Spreading the word about your dorm party and getting people enthusiastic can be accomplished using invitations. You can also make a guest list and avoid any uninvited visitors. Sending out invitations to a college party? Here are some pointers:
Choose a method: How to Choose the Best Way to Send Out Invitations for Your Dorm Party
The invitations to your dorm party can be so you can send out the invitations to your dorm party approaches, like paper cards and flyers. You can also employ more up-to-date techniques like social media, email, and other digital methods. Pick a strategy that works for you in terms of time and money.
Choose a Design: How to Choose a Design that Suits Your Style for Your Invitations
Your dorm party invites can include any number of various designs you like. Both straightforward and ornate styles are acceptable. You can also jazz them up with designs that complement your theme. Pick a pattern that reflects who you are as a person.
Choose a message: How to Choose a Message that Suits Your Tone and Mood for Your Invitations
You have some leeway in the wording of your dorm party invitations. You can use either a formal and polite tone or a more relaxed and friendly tone. You can also utilize humorous or thematically appropriate messages. Pick a tone and wording that fits your current disposition.
Include the details: What Information Do You Need to Add to Your Invitations
you should include all the crucial information in the invitations to your dorm party. Don't forget to provide the following details:
When will the party be, exactly?
The venue for the celebration
The party's underlying concept
The event's required attire
Information about when to RSVP and how to reach us
Is there anything else I need to know or do?
Conclusion: How to Wrap Up Your Party Planning and Have a Blast with Your Friends
It's a lot of fun and fulfilling to organize a dorm party. Work and stress levels may rise as a result. Following these suggestions, you can throw the nicest dorm party anyone has ever attended. Following are some takeaways from this detailed guide:
Pick a theme that works for you and your guests
Select games that will keep everyone entertained
Select foods and beverages that will satisfy everyone's hunger and thirst
Select attire that will impress everyone, and select decorations that will set the mood
Select music that will set the tone
Observe norms that will keep everyone happy and safe
Send out invitations that will get people excited about attending
So, why do you linger? Get the ball rolling on the college shindig of the year right now and impress all your pals. And don't forget to document the experience with plenty of photographs and film!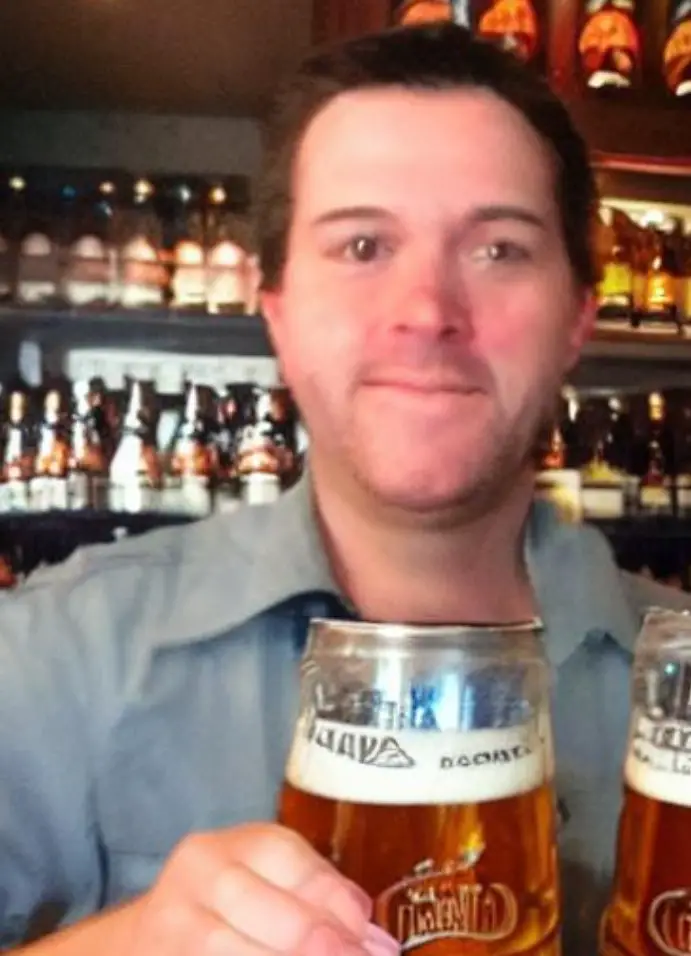 I am a passionate beer connoisseur with a deep appreciation for the art and science of brewing. With years of experience tasting and evaluating various beers, I love to share my opinions and insights with others and I am always eager to engage in lively discussions about my favorite beverage.