If you're curious about the drinking age in the Netherlands or just want to know what the drinking rules are, then this topic is for you. Holland is pretty infamous among tourists because practically everything is legal there – From drugs to prostitution, and yes – Alcohol. This is a good topic to read about if you have certain curiosities regarding how Dutch people tolerate alcohol consumption there and what the consequences might be in case you get caught breaking those rules. 
You may be surprised to find out that only a handful of Dutch people actually go out drinking every night, contrary to German or even English people. Alcoholism isn't that rampant there, and you'll rarely find someone who enjoys binge drinking, although bars and pubs around the country are always open for both locals and tourists. So, if you're planning a trip to the Netherlands and want to know more about the rules regarding alcohol consumption, then read on. 
What is the Legal Drinking Age in the Netherlands?
It's illegal to sell alcohol to people under 18. This is due to the Netherlands' own Licensing and Catering Act, in which the local Dutch authorities keep a watch out for certain establishments that sell alcohol for compliance. The establishment in question must go with the country's own legal age limits, as well as the conditions found in the license. 
What is the Legal Drinking age in the Netherlands for Tourists and Foreigners?
The legal drinking age in the Netherlands is 18 years old. If you are a tourist, then you must be aware of the drinking customs when you arrive in the country. Most of the time, Dutch people will invite visitors from another country to take part in their drinking festivities. It's normal for Dutch people to drink at home first before bringing the party over to the nearest pub. 
Do You Need an ID to Drink in the Netherlands?
Yes. In fact, people who own establishments that sell alcohol will usually ask you for an ID if they are unsure of your age. Obviously, this isn't necessary if the customer is old enough. Meanwhile, if you are over 18 and want to purchase alcoholic beverages, then bars, liquor stores, and just about any place that sells alcohol in Holland will still ask you for an ID. That's because there have been cases when the alcohol purchased was passed over to someone who isn't 18. 
Legal Drinking Age in the Netherlands with Parents
Anyone below 18 can consume alcohol if accompanied by a parent, a guardian, or someone over 21. If that's not the case, then any establishment in the country that sells alcohol should turn down or deny entry to individuals below 18 who want to consume or purchase alcohol. Any teenager, or even a child, who enters a Dutch bar or liquor store to purchase alcohol should be accompanied by an adult – Even when they want to buy a non-alcoholic beverage. 
Legal Drinking Age in the Netherlands by Region 
Back in the day, the drinking laws around the Netherlands – Including its capital, Amsterdam – Were a lot more relaxed, and even individuals as young as 16 could legally drink alcohol and take drugs. But these rules have since changed, and now anyone over the age of 18 can legally purchase or consume alcohol in the bar or store of their choice. This rule is now applied throughout the entire country and not just in its capital. 
Can Minors Drink in the Netherlands with Their Parents?
Drinking alcohol with their parents while under the age of 18 is considered a criminal offense in the Netherlands. Any minor who is caught owning alcohol, as well as any adult who sells alcohol to minors, is also considered breaking the law and will be punished. Using several campaigns, the Dutch government is actually raising awareness among the public to prevent the risk of alcoholism and underage drinking for both teenagers and parents alike. 
Consequences of Breaking the Drinking Age Law in the Netherlands 
Drunk driving in Holland is considered to be a traffic-related crime. Depending on the situation, you could either be requested to pay a huge sum of money, get your license suspended, attend a mandatory class on the dangers of drinking and driving, or an examination if you are still fit to drive a vehicle even while sober. 
A Roundup of the Drinking Age in the Netherlands 
Thanks to the number of vices that you can commit in the Netherlands, the country has been infamously called "Paradise" by its tourists. But if you happen to be a tourist yourself and are planning to visit, please remember to be responsible and learn how to handle your alcohol properly. Educate yourself about the right drinking age in the Netherlands, remember the rules about alcohol consumption there, and just have a good time.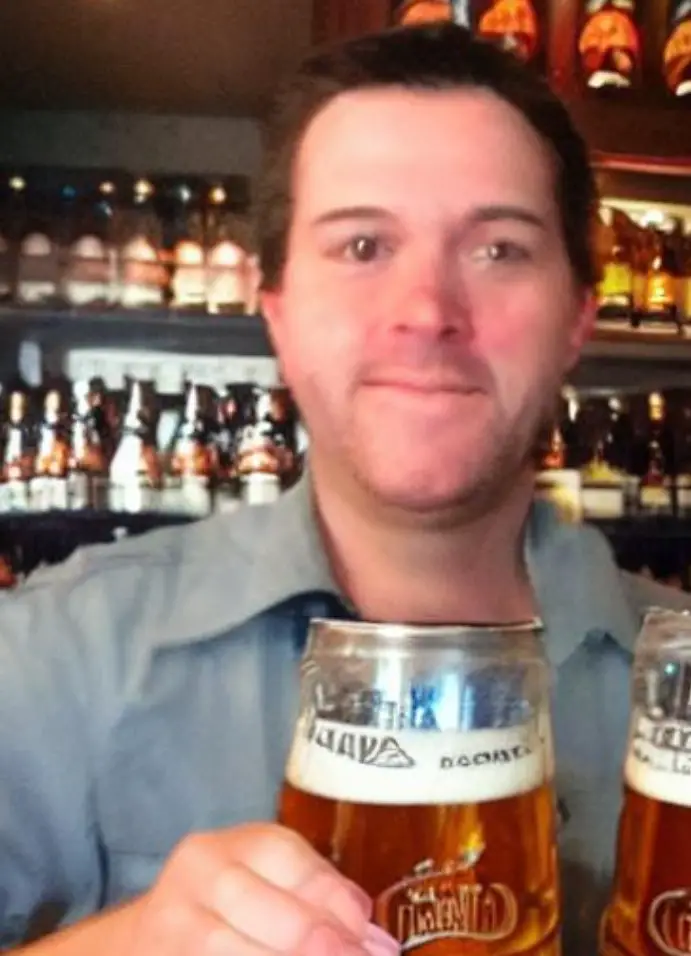 I am a passionate beer connoisseur with a deep appreciation for the art and science of brewing. With years of experience tasting and evaluating various beers, I love to share my opinions and insights with others and I am always eager to engage in lively discussions about my favorite beverage.