From drinking multiple alcoholic drinks at a time to chugging beer the fastest, there are the wackiest drinking records around the world to leave you spellbound and astonished.
Most people drink to enjoy, relax, and party with their peers and family. But for some, drinking has been the source to make it through the Guinness world record too. Isn't it amazing? 
So, let's buckle down through the article and learn about some really crazy drinking records one should know about.
1. Most Pint Stacked On The Hand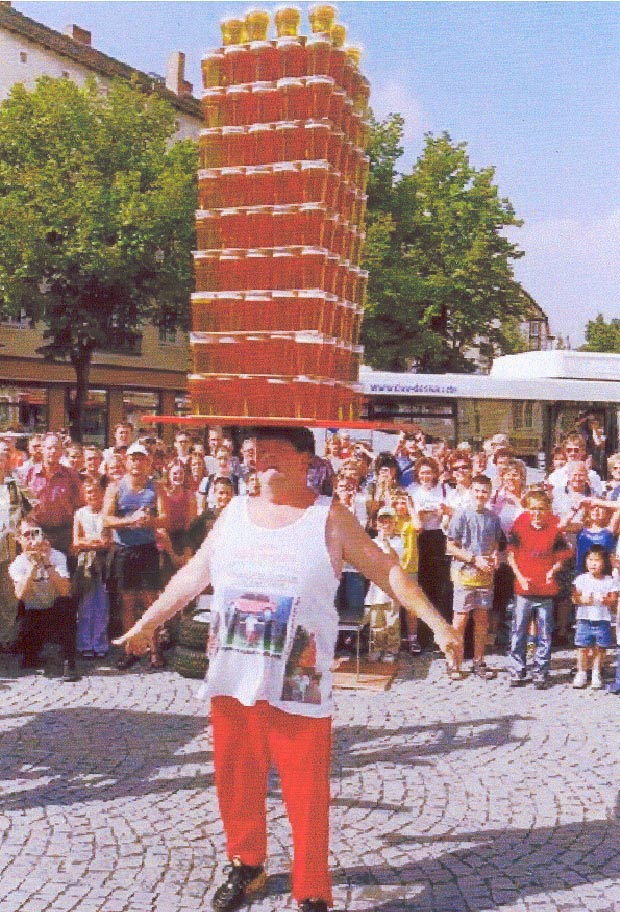 We definitely know how hard it is to balance things on the head. You need to take into account not only the center of gravity but various other laws of physics to balance a thing on the head for a long time.
John Evans is a great man in Dessau, Germany. On 7th September 2002, he made a world record by balancing 235 pints of beer. Yes, it's right!
He balanced 235 beer pints on his head for nearly 13 seconds and made a record that no one has been able to break till now.
2. Carrying Beer Steins
In it, you carry beer steins in your hand. These glasses are filled with beer, and you must move (walk) while holding them. 
Previously, Oliver Strümpfe made the record by carrying 25 jugs for a 40m distance.
However, Oliver Strümpfe has now broken his record by carrying 29 beer strains in his hand and up to 40m. 
However, he claims to be dissatisfied as he wanted to carry at least 30 steins of beer this time.
3. Most Beers Drank In One Single Time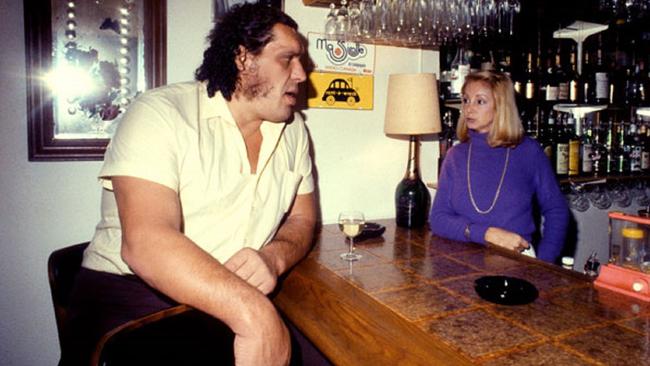 Remember Andre Roussimoff from WWE?
The player is almost 7.4 feet tall and weighs around 500 pounds. 
Andre Roussimoff set up several unbelievable drinking records in history.
Some of these are:
Andre Roussimoff drank 119 beers of 12 oz for up to 6 hours straight. Yes, he didn't get up until he finished it in 6 hours. However, after drinking, he got unconscious and could not move.
According to Hulk Hogan, he witnessed Andre Roussimoff drinking the full Fuissé wine case (intense white wine) in just 3 hours.
Additionally, he has a record of drinking 40 vodka tonics. 
4. Record Of Chugging The Beer Fastest
When we talk about who chugged beer the fastest, the only name one can remember is Steven Petrosino. 
Steven Petrosino made the chugging record for the first time in the 1970s, and no one has been able to break it until today.
Previously, he made the record of drinking 1 liter of beer in just 2.3 seconds.
Later, he further updated by breaking his own record by drinking 1 liter of beer in just one second. Isn't it crazy and simply unbelievable? Drinking one liter of beer that equals 33 ounces in a flash of less than 1.5 seconds. 
5. Fastest Beer Mile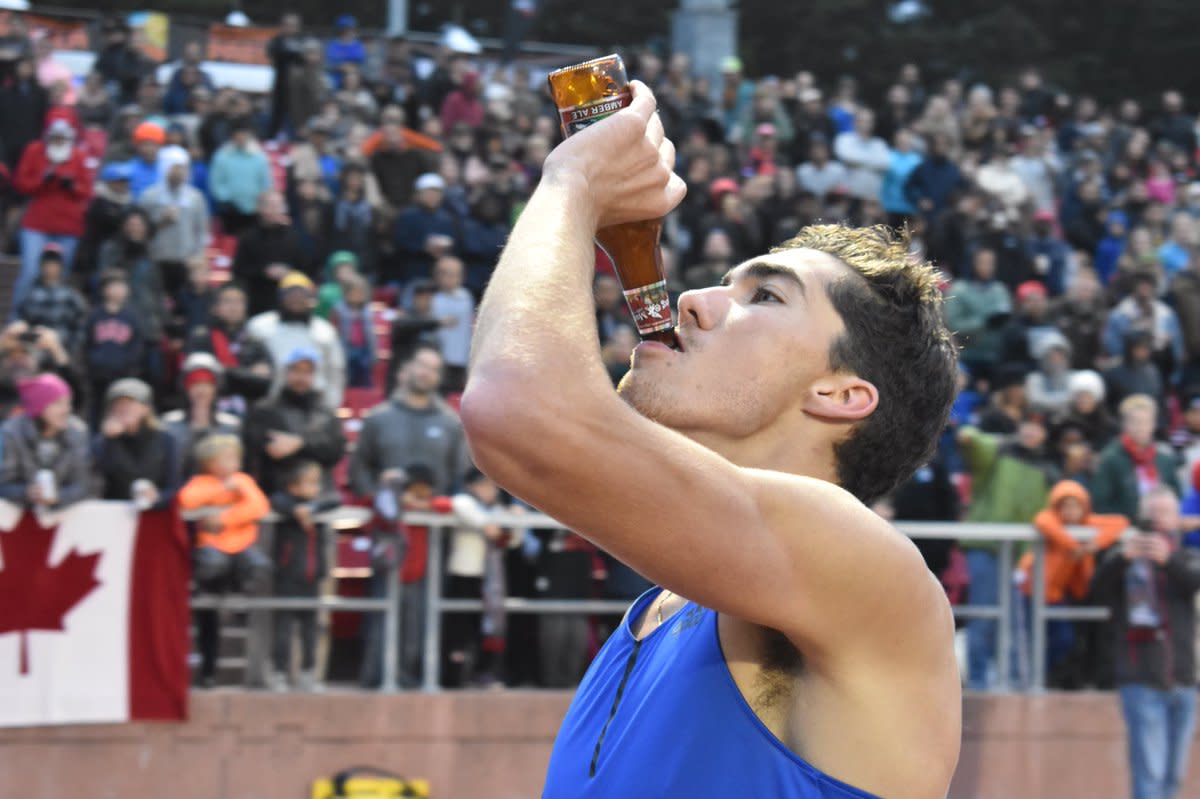 Beer Mile is a unique game in which you have to run like a standard mile. But here comes the twist. You need to drink beer after every 400-meter lap. 
And to add more, the beer you drink during the beer mile should have more than 5% alcohol by volume. 
So, James Nielsen set the record for this unique game by completing the beer mile in less than 5 minutes. He managed to complete it in 4 minutes 57 seconds, which was considered an impossible task.
And to add more, one is not allowed to vomit during the course. 
6. Largest Alcoholic Mixed Drink
The United States is known to make the largest alcoholic mix drink in November 2018. Las Vegas's Nevada made the record by producing an almost 950 liter (more precisely 946 liter) drink. It was 249 US gallons.
The drink was made using
Guild
Empress Gin 1908
Fever Free Tonic Water 
7. Making The Most Drinks In One Hour
Sheldon Wiley has taken the award of making the most drinks in one hour two times.
For the first time, the record was set in 2011 when he made 1003 drinks in merely 1 hour. 
Unbelievable. 
However, it was only in 2013 that the record was broken by Erik Mora, who made drinks at the pace of 2.31 seconds per drink and managed to make 1559 drinks in 60 minutes. 
But surely Sheldon Wiley couldn't let it go. He re-shattered the record and earned the title back in 2014 by making 1905 drinks in one hour. A considerable increase, right?
8. Most Beers Opened In One Minute With A Chainsaw
Ashrita is one of the known record-breaking people who has set up to 600 records in history. Then how can he forget to make a name in the brewing world? 
So, on 17th November 2020, Ashrita Furman set a Guinness World Record by opening 37 beer bottle caps in just 1 minute. 
9. Visiting Most Pubs In 24 Hours
And here comes another hilarious record. Gareth Murphy, a 29 years old, had broken all the previous records of visiting pubs by making it through 56 pubs in 1 hour in 2022.
Previously, the record was of making it through 51 pubs in 2021.
Final Verdict 
So, these are a few hilarious yet mind-evoking drinking records that show how much people are into drinking and setting new records. For example, the record of completing a beer mile race is just impossible to believe. How can one drink beer yet remain intoxicated enough to run without falling or vomiting? 
But yes, people are completing such challenges throughout the world and making their name in the Guinness world record book.
However, these were just a few drinking records we mentioned. Apart from these, there are myriads of others to keep an eye on.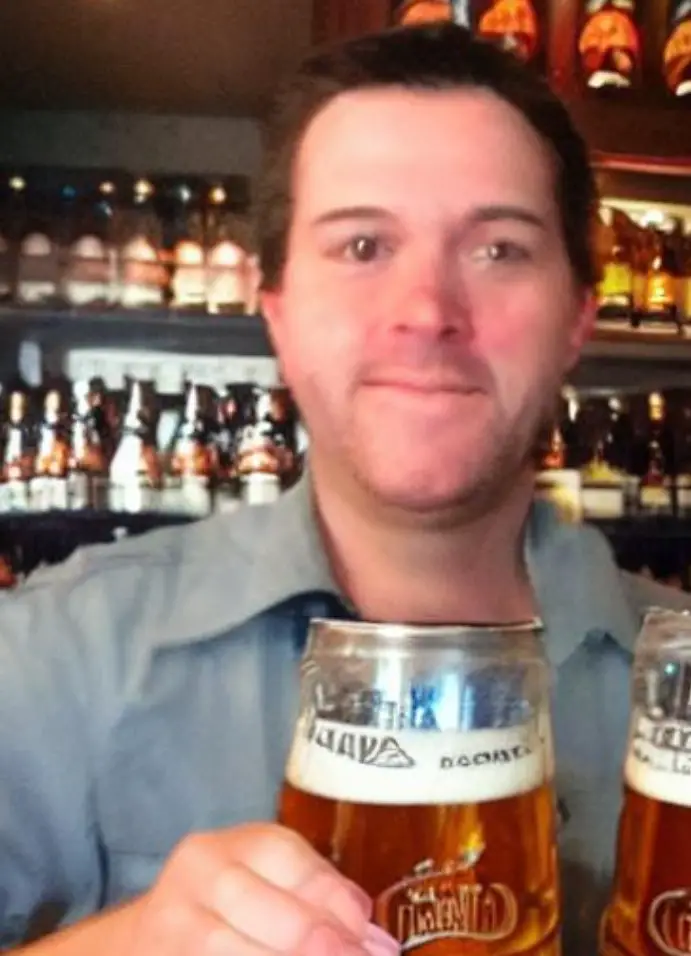 I am a passionate beer connoisseur with a deep appreciation for the art and science of brewing. With years of experience tasting and evaluating various beers, I love to share my opinions and insights with others and I am always eager to engage in lively discussions about my favorite beverage.