Estonia is a European country with a thriving beer scene. This Baltic country offers beer tourism where micro and macro breweries invite foreigners and locals to taste and discover new flavors.
The brewing history dates back to old centuries. However, the beer culture is more influential with different beer festivals and events, especially Tallinn Craft Beer Weekend is the best exhibition to learn about beers. 
If it sounds appealing, don't forget to check out these ten exclusive Estonian beer brands to try this summer.
1. Saku Originaal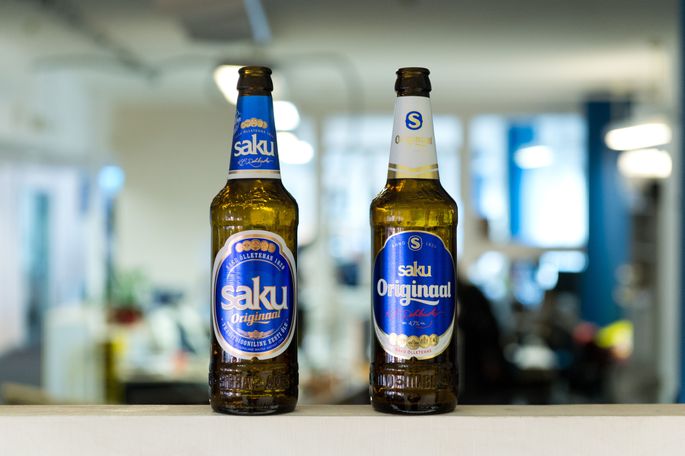 The pride of the Estonian beer industry, Saku Originaal, has a pale yellow body with a finger-tall white foamy head with no creaminess and lacing. With adequate carbonation, the beer is decently impressive. 
The American Adjunct Lager contains 4.6% ABV. Its nose suggests grainy malts and grassy hops, while the taste reflects the aroma. This drink is sweeter than bitter, with a crisp feel on the palate. It finishes smoothly with visible carbonation.
Saku can be an ideal choice for casual night parties or day hangouts. 
2. Põhjala Öö
Simplicity at its best! 
Pohjala Öö is one of the simplest yet elegant-looking beers in Europe. Its label design is eye-catchy, but its dark body steals the show. The Baltic Porter is a complex drink with deliciousness in every sip. Öö pours a two-finger tan head that slowly fades but leaves moderate lacing behind.
The chocolate malt nose is impressive, but the delightful taste with notes of dark chocolate and caramel is incredible. On the palate, thickness fills the mouth with chocolate flavor. Cheers to this creamy, smooth, and yummy porter!
3. Tanker Sauna Session
Estonia always offers something different when it comes to beer. Take the example of the Tanker Sauna Session. It is a smooth and quaffable drink with mild malt, yeast, and banana aroma. The head is white and foamy but retains for a few moments. 
Tanker Sauna has a transparent yellow body with lively carbonation and a crisp mouthfeel. The finish gives a bitter taste but in a pleasant way. Whether you need a drink to release stress or complement your food, this Tanker Sauna will cater to your needs. 
4. Must Kuld
Must Kuld is an American Porter with an elegant appearance and enjoyable aromatic flavors. It has a dark brown body with a tight three-finger beige foamy head that slowly recedes to a thin lacing. 
The smell of dark chocolate and nuts with a leathery touch dominates, while the taste follows the nose with additional notes of walnut and vanilla. With a thick, full-bodied feel, Must Kuld finishes with a nutty flavor.
The overall flavor profile of this delicious dessert porter is excellent. Every beer connoisseur should try it once.
5. Põhjala Cellar Series – Vanilla Pillow
Uncover the Strong American Ale flavors by tasting Vanilla Pillow. Pohjala brews this blackish-brown drink, which is a renowned brewery in Estonia. The beige head of foam dissipates after a few seconds, but the overall appearance is elegant.
On the nose, loads of booze, vanilla, and chocolate dominate, but the taste provides a smooth, light, and sweet flavor with hints of chocolate, oak, and toffee. This full-bodied beer with visible carbonation and syrupy texture offers a pleasantly bitter finish. Pohjala is a rich and tasty alcoholic beverage with a strength of 12.9% alcohol content. 
6. Kaunis Elämä
One of the best IPAs in town, Kaunis Elama, is an amber drink with a short-lived off-white head. Estonia is famous for its thriving beer culture, and IPA is among the most consumed alcoholic beverages there. Kaunis Elama has a lovely appearance that helps the company to attract beer enthusiasts around the globe.
The nose suggests fruitiness, grainy malt, and earthy hops. It tastes the same as the aroma with traces of citrus, tropical fruits, and herbal hoppy bitterness. Kaunis is a light to medium-bodied drink with a refreshing feel. You can serve it with traditional Estonian cuisine to enhance the taste.
7. Vulin
Vulin is an American Session IPA brewed by Puhaste Brewery. The beer pours a translucent pale golden color with a fluffy white head of foam. Its retention time is good. The doughy and biscuity malt aroma with citrus hops completes the beer profile. Its taste is not different than the nose, with hints of lime zest, grapefruit, and tangerine.
This well-carbonated beer offers a soft, smooth mouthfeel with a bitter finish. Vulin is a tasty IPA, so don't miss out on it. 
8. Sori Coffee Gorilla
Do you want beer and coffee in one drink? If yes, Sori Coffee Gorilla is the best option!
It is an irresistible blend of roasted maltiness and hoppy bitterness. The aromatic flavors of chocolate and coffee uplift the flavor profile with hints of spicy, citrusy notes. Coffee Gorilla is a moderately-carbonated beer with a medium body and smooth mouthfeel. 
So, are you ready to start your day with Sori Coffee Gorilla?
9. Pühaste Memor – Bourbon BA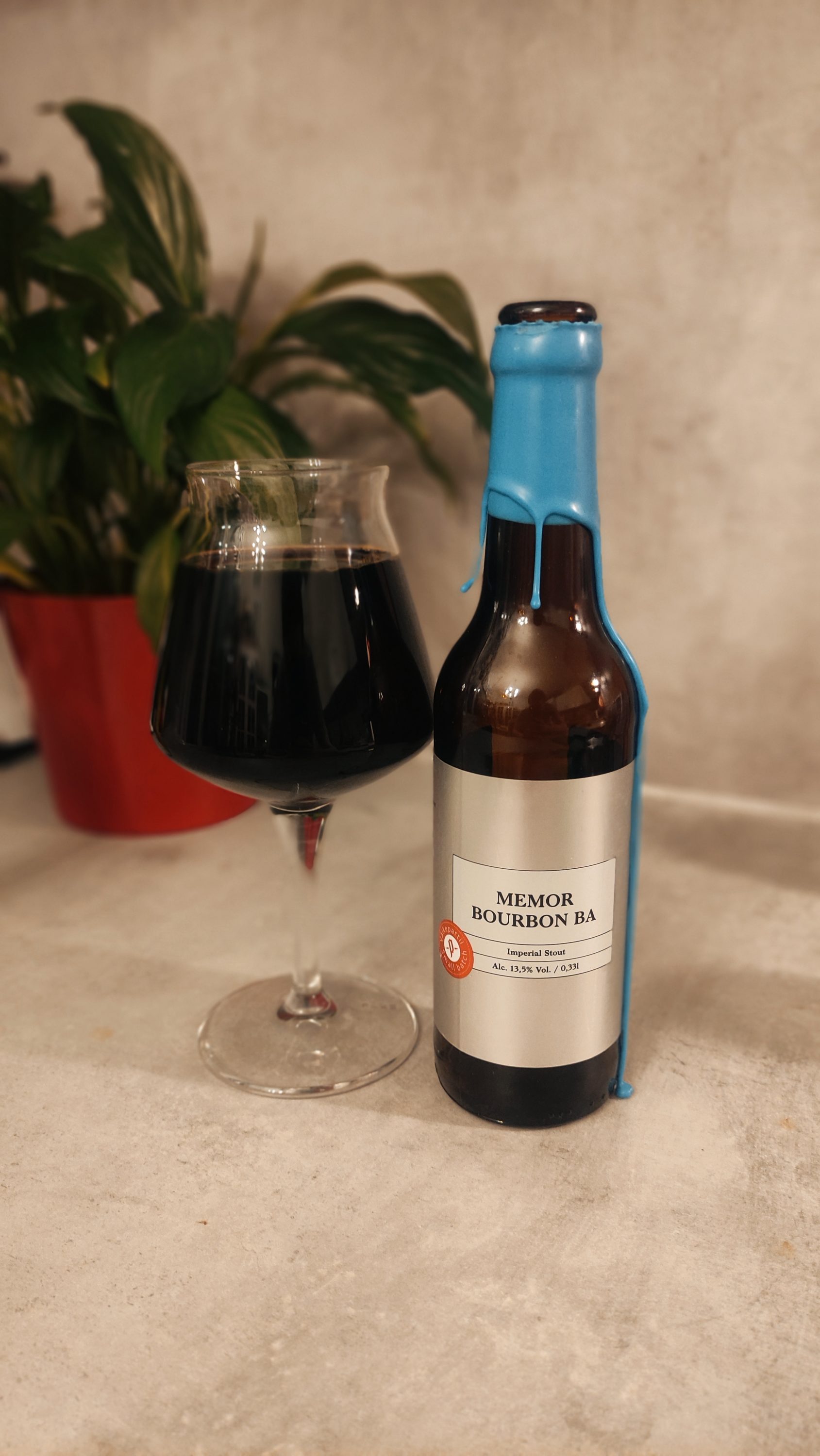 An Imperial Stout with coconut and maple syrup is Bourbon BA by Puhaste Memor. The beer is a creamy drink with mouthwatering flavors that can ignite your taste buds in a second. Its dark brown body with a beige head sweetens the looks of this delight.
The aromatic flavors of coconut, maple syrup, chocolate, and coffee dominate the flavor profile. Serve this yummy stout at dinner to add taste to your food because of its complex but nicely-balanced texture. Also, it is highly drinkable and enjoyable, so add this to your bucket list. 
10. Pühaste Kratt
Have you tried the new version of Puhaste Kratt yet? It is an absolute treat!
Kratt is a fruity Indian Pale Ale with Simcoe, Citra, and Mosaic hops. The yellow-orange body with haziness looks beautiful, but the white head is small-sized.
With tropical fruit, citrus, and dry-hopped with quality hops, Kratt offers a pleasantly refreshing aroma, and the taste follows the nose. Kratt is a crisp IPA with a dry finish and aftertaste. 
Whenever you throw a party for your friends, don't forget to add Kratt to the menu. It will make your event.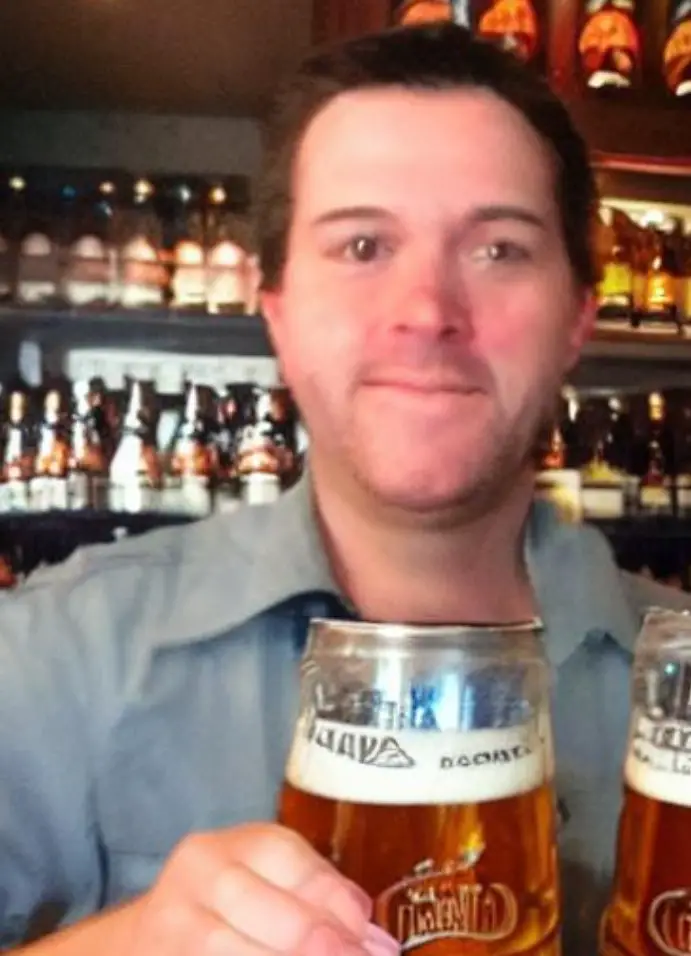 I am a passionate beer connoisseur with a deep appreciation for the art and science of brewing. With years of experience tasting and evaluating various beers, I love to share my opinions and insights with others and I am always eager to engage in lively discussions about my favorite beverage.