Did you know that Finland is the world's happiest country? 
A part of the Scandinavian region, Finland is a fascinating place to visit because of its eye-catchy attractions, stunning Lapland, mysteriously attractive Northern Lights, Saunas, and rich culinary and beer cultures. Finnish people have the most lavish lifestyles. They love to celebrate little moments with each other, so the beer scene is paramount in making their lives more contented and lively. 
Sounds intriguing? If yes, taste these ten exclusive Finnish beers to celebrate your special moments.
1. Lapin Kulta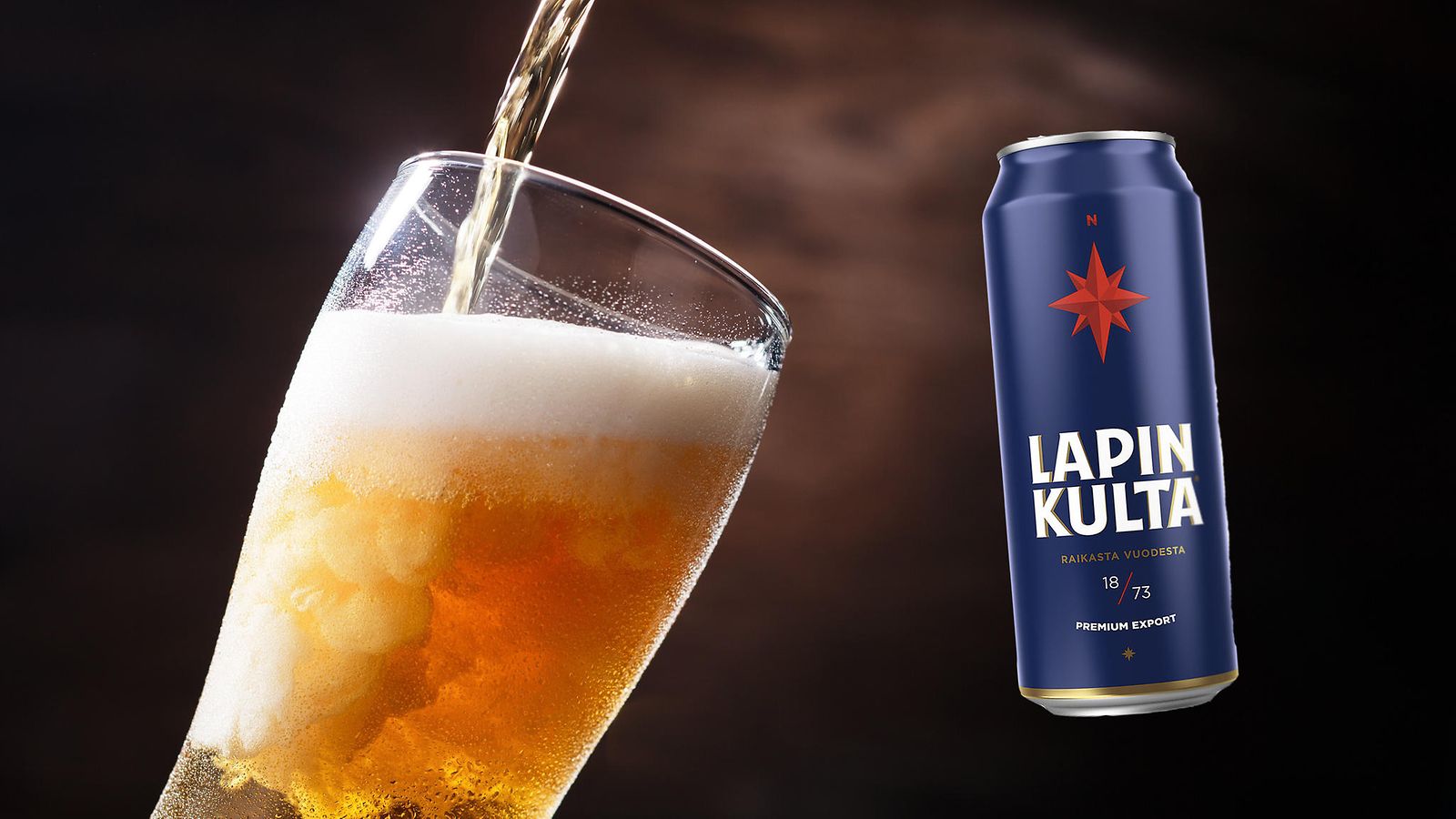 Lapin Kulta, a European Pale Lager, brewed from the purest water of Lapland and selected barley, is incredibly famous in Finland. Its golden body can mesmerize anyone for a moment, but its white head adds immense beauty to its appearance. The head retention is quite impressive, with a 5.2% alcohol content.
With aromatic notes of wheat, grain, and malt, the taste of Lapin Kulta is creamy, with touches of malty sweetness and floral hops to balance the overall flavor. It is a light-bodied beer with decent carbonation and a subtly sweet finish.
Discover the true essence of malty goodness by yourself on your trip to Finland. Also, pair Lapin with your favorite Finnish dish to enhance the taste.
2. Karhu III
A European Pale Lager, Karhu III, is a renowned beer brewed by Oy Sinebrychoff Ab in Finland. Finnish people love to consume Karhu to the point that it has become a pride of the nation. It contains 4.6% ABV.
The clear golden shade of the beer with a thin white cap looks inviting. Even though it does not last long, it still leaves a moderate quantity of lacing behind. The smell suggests a dose of malt, while the taste is a typical combination of malts and hops.
Karhu III is an easy-to-drink beer with a sticky mouthfeel and light carbonation. Beer enthusiasts prefer this Lager because of its refreshingly sweet taste.
3. Koff
Another famous variant of Oy Sinebrychoff Ab brewing company, Koff, is a pleasant-looking European Pale Lager with a clean golden body and a well-retained dense white head of foam. It includes a standard quantity of alcohol content.
The scent offers a pale malty aroma with a trace of herbal hops. With medium-bodied character and visible carbonation, the taste of Koff is a blend of pale malty goodness and herbal hoppy bitterness. The finish is lingering. You can try it at everyday casual gatherings with friends because it is an easy drink.
4. Olvi Tuplapukki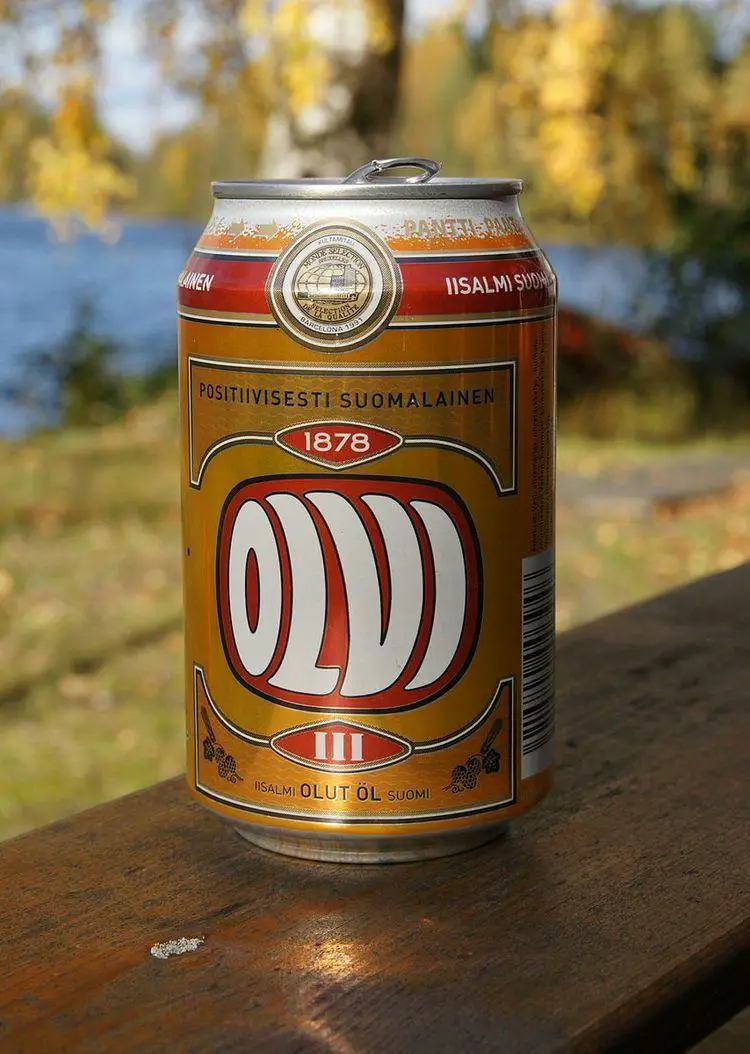 One of the strongest beers in Finland, Olvi Tuplapukki is a type of Doppelbock that is better served cold for absolute pleasure.
It pours a transparent amber color with a beige-shade fluffy head that retains average. The beer, with an ABV of 8.5%, offers an aroma of malt and hops with hints of caramel and sweetness, while the flavor profile has the same flavors one can find on the nose.
Olvi Tuplapukki is a fatty drink with mild carbonation and a lingering hoppy aftertaste that can urge drinkers to have another sip.
5. Keisari 66 American Pale Ale
Gifted with the best of everything, Finland is heaven for beer lovers because you can taste the world's top-quality beers with the yummiest taste there.
Keisari 66 American Pale Ale is a hazy golden beer with a dense white cap that retains quite well and leaves some lacing behind. Its aroma has notes of pine, apple, lemon, and grassy hops, while the flavor profile is the same, with touches of citrus and grass. It has 4.2% alcohol by volume, and it is a light-bodied, highly drinkable beer with moderate carbonation.
6. Siperia Imperial Stout
American Imperial Stout with 8% ABV, Siperia, is a top beer of Panimoravintola Plevna, a brewing brand in Finland. With an adequately carbonated jet-black appearance, the dense tan head is a treat to watch with its creamy, shiny texture. 
The deep chocolate scent with traces of cocoa, roasted barley, and subtle hoppiness is inviting. However, the taste extends into dark chocolate malt, coffee, and cocoa with hints of grassy hops. The mouthfeel is creamy and smooth with a dry, bitter finish. Siperia Imperial Stout is worth a try, at least for once.
7. Stallhagen Dark Lager III
Another popular Finnish beer, Stallhagen Dark Lager III, is a dark-amber beer with a beige-colored foamy head. The alcohol content is 4.7%.
Its smell is of roasted notes, malty goodness, and caramel with touches of fruity and woody hops. The taste follows the nose well with a dry finish. It is perfect for casual outdoor meetups and evening parties.
8. Teerenpeli Onnenpekka Pils
Teerenpeli Pils, a Pilsner-style beer brewed in Finland, pours a blonde shade with haziness. The tall fizzy white head adds elegance to its appearance. It contains a 4.5% alcohol content.
Its fragrance and taste offer biscuity malt and grassy hops with tinges of cracker. Teerenpeli is a medium-bodied beer with lively carbonation, so you can enjoy it whenever you want.
9. Sinebrychoff Porter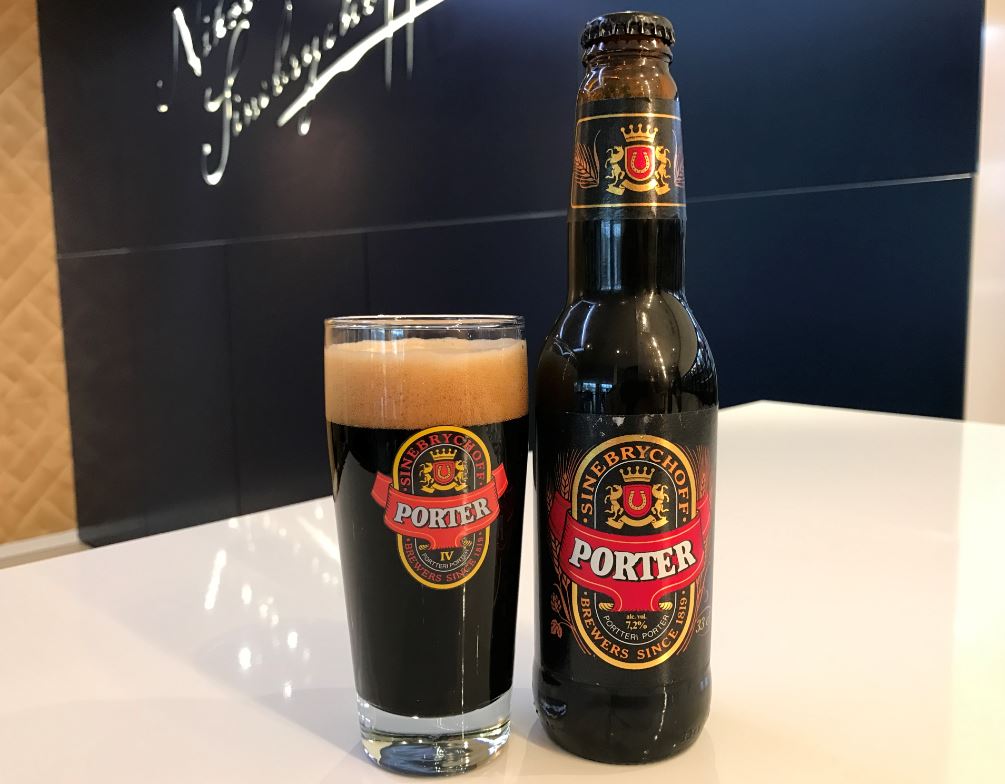 A Baltic Porter with 7.2% ABV, Sinebrychoff Porter is one of the most consumed beers brewed by the Finnish brewing company Oy Sinebrychoff Ab. Its darkish black body looks elegant, while its half-inch tall head of foam often disappears after a few minutes but leaves random lacing behind. 
With aromatic notes of licorice, cocoa, roasted malts, and dark fruits, the taste of this finest-quality Baltic Porter is a blend of rich flavors you can sense on the nose and a bbq smoke. The earthy hops further enhance the flavor with their bitterness. It is a light to medium-bodied alcoholic beverage, best for formal dinners or special occasions. 
10. Pyynikin Cloudberry Saison
If you have a sweet tooth, Pyynikin Cloudberry Saison is for you. With its hazy golden appearance and thin beige-color head, this Saison beer is a lovely blend of berries and malts. 
The smell has grains and malts with heavy notes of strawberry, cloudberry, Elderflower, wheat, lingonberry, and a subtle touch of lemon with suggestions of hay. Its taste is almost similar, with mild bitterness to even the flavor. Pyynikin is a well-carbonated medium-bodied beer with a dry finish. Overall, it is a nice-looking, tasty, and delightful drink you can buy without thinking twice.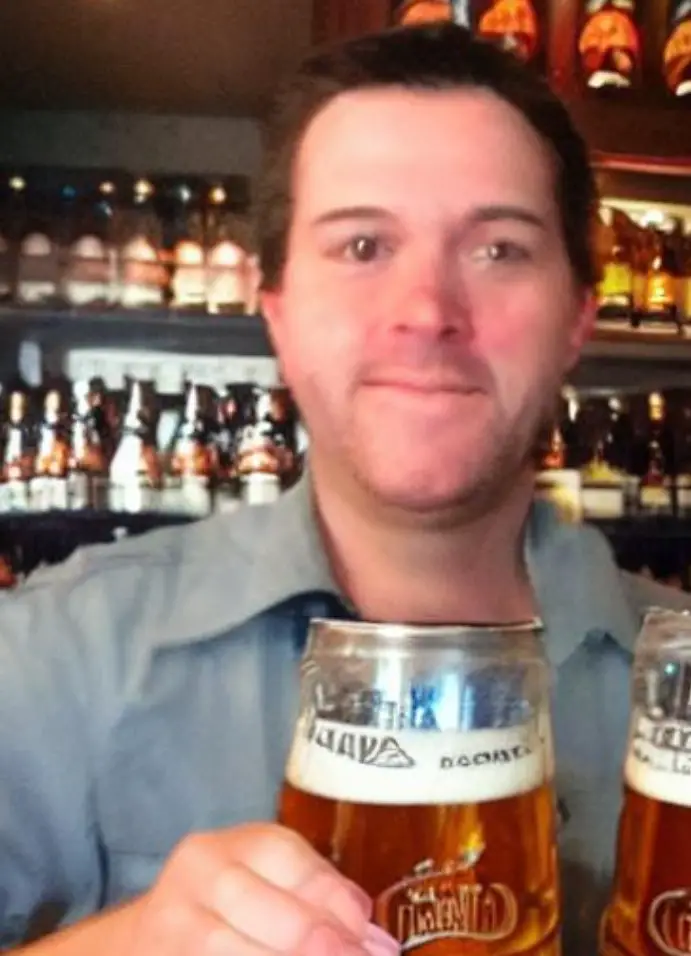 I am a passionate beer connoisseur with a deep appreciation for the art and science of brewing. With years of experience tasting and evaluating various beers, I love to share my opinions and insights with others and I am always eager to engage in lively discussions about my favorite beverage.