Outdoor activities such as camping and fishing usually require certain check boxes that need to be ticked during the packing stage. Besides the gears, a little dose of your favorite fishing beer is a must-have, or you're going to turn your life into that of a lonely fisherman. This article will try to help you decide on that.
If you're new to the fishing world and would like to get a taste of that first catch like a man, you also need to get your beer choice straight. Keep in mind you'll have to consider getting canned beers for starters. Depending on your location, here are some of the top choices when it comes to beers for a fishing trip. 
10. Guide Beer Lager
Let's start this list with something mild so we can get it right. A can of this beer brings about positivity and hope. It is like your North Star in the form of beer. Produced by SweetWater Brewing Company, this American Lager combines the flavor of sweet corn and malt paired with an average alcohol level of 4% and decent carbonation. It's a perfect choice when going fishing on a hot summer day.
9. That Fish 2 Cray
Starting our list is a brew from Fiddlin' Fish Brewing Company. The brew's name sounds so unreal, but it's catchy at the same time. This New England IPA is an easy pick especially if you're residing in North Carolina. The Mayo River in North Carolina is known to be full of crayfish, which is why this one is a no-brainer. It packs a punch at 8% alcohol per volume, so you better man up, or this thing's going to knock you down!
8. Hey Fishy Fishy
This beer echoes the voices of someone wanting to have a catch. It resounds the excitement of a fisher whenever feeling something has taken the bait. This New England IPA is as smooth as it gets, which is perfect for someone who's become weary waiting for that catch. If you're from Colorado, this one's for you. It comes at 6.5% alcohol per volume and is truly a decadent choice for someone wanting to be extra adventurous during their fishing escapades. 
7. First Cast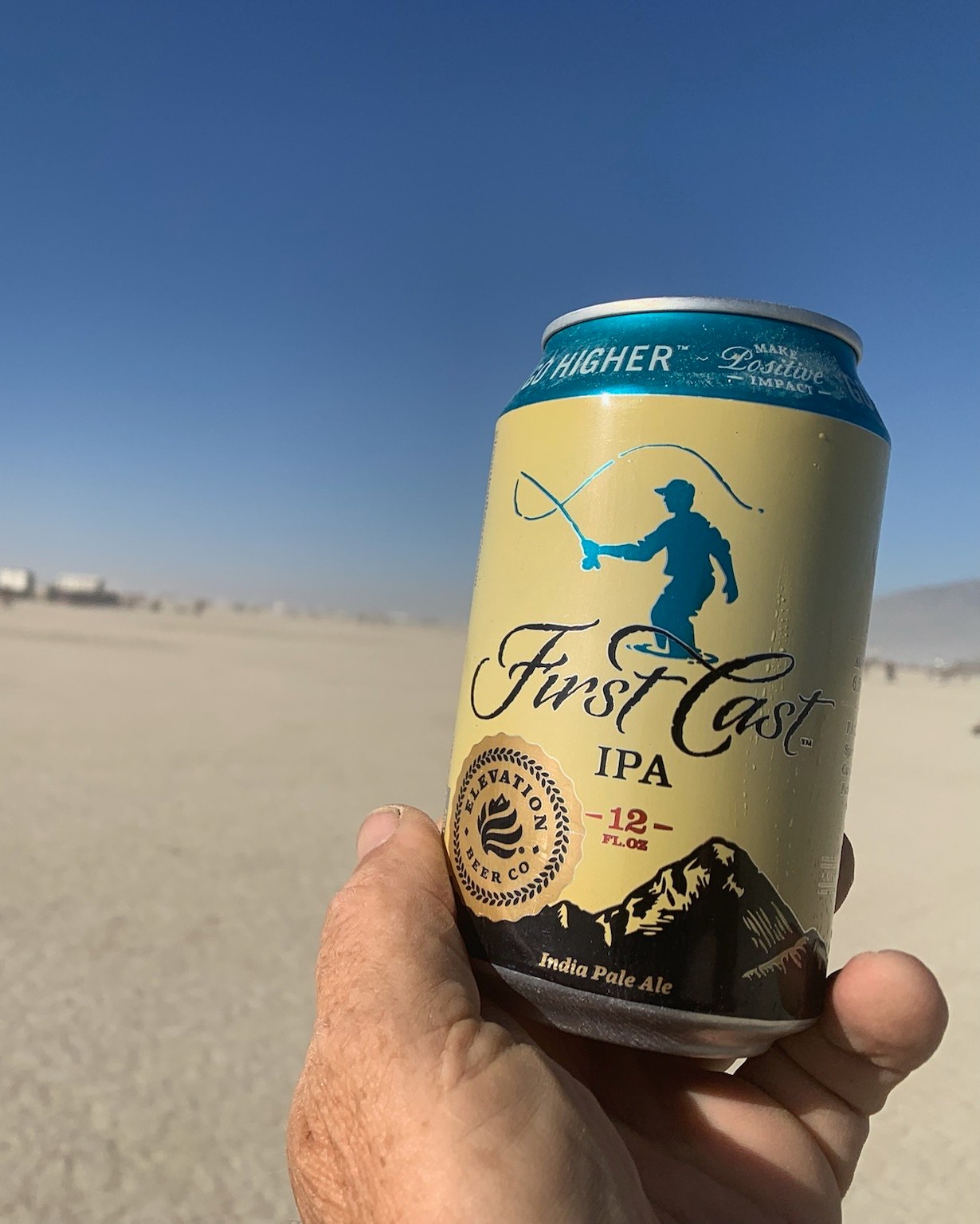 Just like Hey Fishy Fishy, this brew also sounds like a mantra that calls for the abundance of catch when fishing. However, as a beer, it's nothing short of satisfying, especially when packed along with your rods. It is a classic from Elevation Beer Co, which aims for that perfect balance of flavor and alcohol level. It is earthy, it's citrusy, very fruity, and aromatic. Though beer enthusiasts disagree on their opinion about this brew, this is nonetheless one of the best choices when fishing.
6. 3 Weight Session IPA
Talk about mild but just right. This beer is not for those looking to drown themselves drinking while fishing. With a name that references fly fishing gear (a three-weight is a size of a rod). It goes perfectly for those who'd like to stay sober and alert for that catch of their life. Produced by Sierra Nevada Brewing Co., this American IPA combines the flavors of lemon and pineapple with a grassy feel to it. At an average alcohol level of 4% per volume, it's perfect for those looking to chill for a trip or those who are serious enough when it comes to catching some. 
5. Red Fish Red Ale
This entry is Flying Fish Brewing Company's offering when it comes to Red Ales. The name, however, is greatly geared towards fishers and outgoers. It has decent lacing with that classic malt feel to it that's basically the combination of Cascade, Columbus, and Chinook hops. The flavor profile is simple and sweet which makes it an easy choice for a go-to beer. The alcohol level, however, which is at 7% per volume, is something to watch out for.
4. Nature Calls
Nothing could go wrong when it comes to a beer that's brewed and named for those who'd like to enjoy the trails of the unknown. Fishing is not by any means certain, but it gives someone that feeling of calmness, a feeling that develops that drive to try harder. Try to bring a pack of this canned goodness to your next trip and enjoy that soothing finish of pure malt goodness. This is another favorite classic from 10 Barrel Brewing Co.
3. American Beauty Hazy Ripple IPA
This one is truly an American pride and is also one of the all-time favorites for both fishers and non fishers alike.  Like the Two Hearted American IPA, this beer was also inspired and crafted in dedication. American Beauty was Grateful Dead's favorite album. Dogfish Head Craft Brewery was generous enough to offer a helping hand for this collaboration. Let your heart fall for the ripple of notes down your throat as you drink. This one's definitely the most robust on this list, so keep in mind the number of cans as you go.
2. Perfect Drift
Catchy names for fishing beers seem to always be the norm, and this one, in particular, sounds more like racing beer, but it's not. The packaging itself will tell you it is made for those men enough to try their luck in fishing. Drink it with a friend or drink it alone; nothing could go wrong. With its decent alcohol level at 4.5%, so you can always keep your soberness checked, it's an easy pick to go along with your fishing trip. This is 4 Noses Brewing Company's take on German Pilsner and it surely doesn't disappoint.
1. Two Hearted American IPA
This American IPA from Michigan is not only famous for its world-class taste but is also a popular choice for those who are into fishing. This entry, being dedicated to the Two Hearted River in Michigan, surely deserves this top spot. Its aroma smells like victory, and its taste is something to always look forward to. It's one of the go-to beers that not only offer quality flavor but surely pack a punch with its decent alcohol levels.
Closing Notes
Making a beer selection is sometimes a tough nut to crack, but when breweries make it obvious with their packaging and names, one should be thankful. The world of beer is constantly evolving, so these currently existing products may have other additions in the near future. For now, let's have a toast and always remember, fishing should come first, but if the catch is not that good, a can, or two should get it done.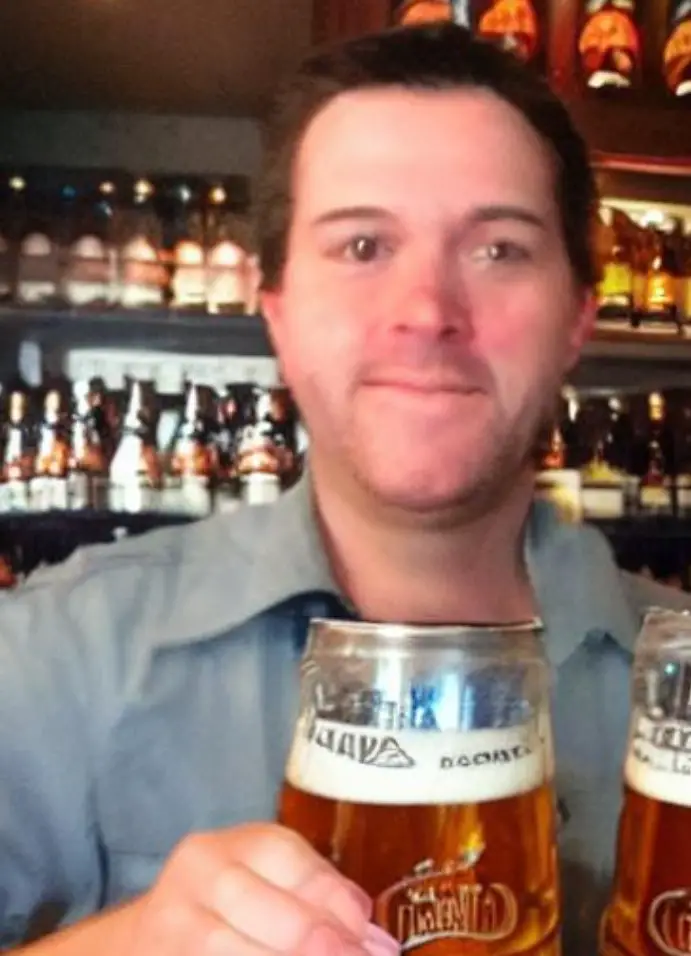 I am a passionate beer connoisseur with a deep appreciation for the art and science of brewing. With years of experience tasting and evaluating various beers, I love to share my opinions and insights with others and I am always eager to engage in lively discussions about my favorite beverage.