Are you a great Conor Mcgregor fan? Surely, his clean moves and strikes need appreciation. But those who are beer lovers know Conor Mcgregor with another aspect, too, his beer brand.
Once, Conor Mcgregor made his own stout at a diner with his friends, which turned out to be good. From there, he got the idea to start his brand and ended up producing great drinks like Proper No. 12 and Forged Irish Stout. 
To learn more about Forged Irish Stout and Conor Mcgregor's brewing story, directly jump to the next section. 
Who is Conor Mcgregor? Fighter Turned Into Beer Brand Owner 
Born in 1988, Conor Mcgregor is a known and well-reputed MMA fighter who has achieved a lot quickly.
Some of his worth mentioning achievements are:
Becoming champion of two UFC weight classes, Lightweight and Featherweight, at one time
Becoming a champion in cage warriors 
Fight with Khabib Nurmagomedov, that earned the highest PPV
Counted as the highest-paid athlete in 2021 by Forbes
Apart from being an MMA fighter, Conor Mcgregor is also a businessman with various apparel brands. But the reason behind his fame in business is his entrance into the brewing industry. 
It was only in 2018 that he launched his first Irish whiskey called Proper No. Twelve turned out to be one of the world's most impactful and successful whiskeys. Later, he found a beer called Forged Irish Stout, another success in the brewing industry. 
How Does Forged Irish Stout Taste? A Few Details
Let it be Dublin or any area worldwide, Forged Irish Stout has gained much attention from beer connoisseurs, each claiming it to have a complex yet creamy flavor.
Initially, everyone finds the drink to be like dark beer. But with every new sip, you get a new, flavourful taste.
The prime ingredients used are
Chocolate malt
Barley
Flakes oats 
All these ingredients work together to leave the drink with a unique, delicious taste with an intense aroma. For example, malt and barley leave the drink with a caramelized, malty richness with dark chocolate and coffee undertone. Its malts include pale, black, and Munich malt, which leaves a light-bodied base with fruity esters.
In short, it is an intensified version of Guinness.
When Did Conor Mcgregor Start To Brew Beer? The Exact Story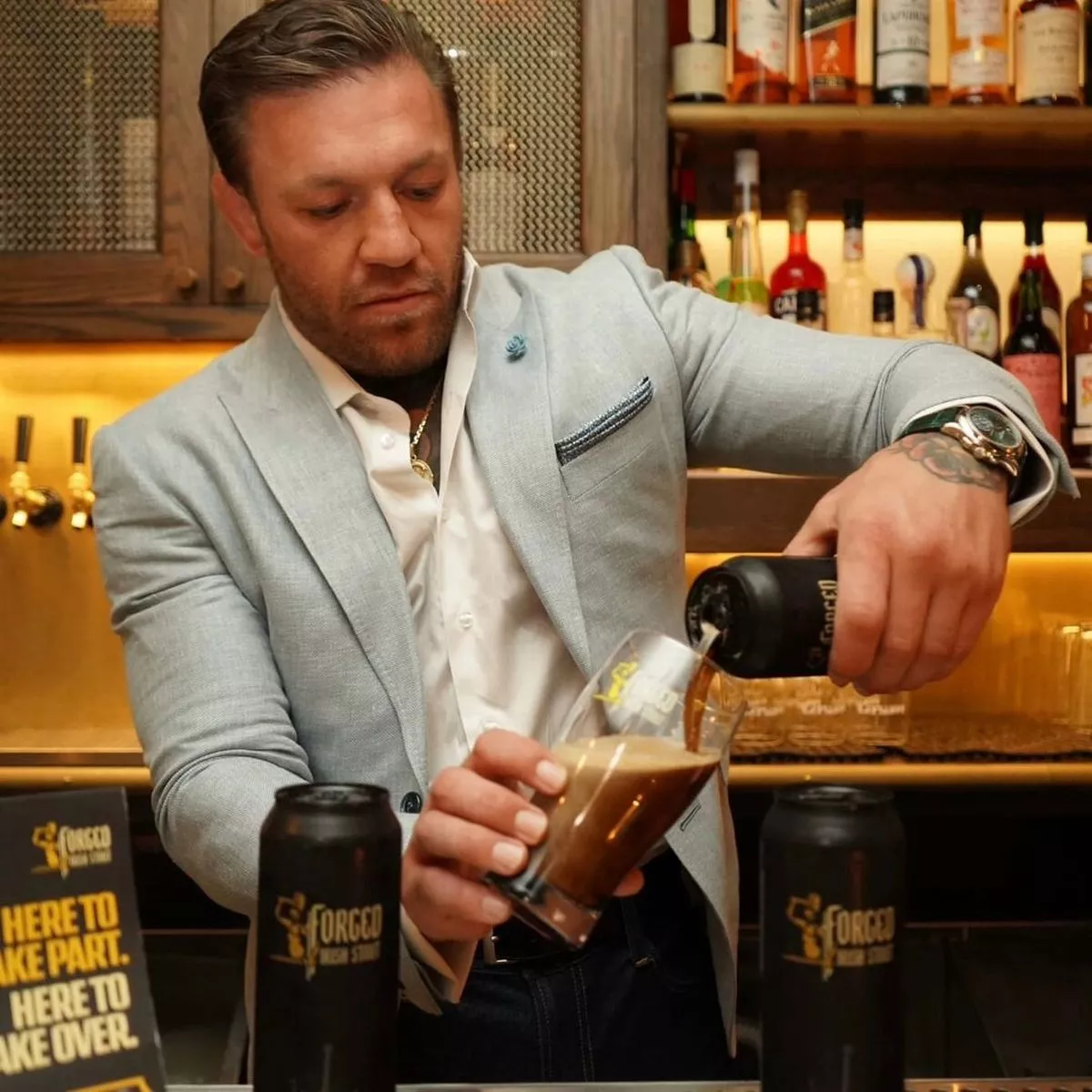 Now, a question would be tickling your mind: why and how Conor Mcgregor entered the world of the brewing industry
A few years back, Conor Mcgregor broke his leg in a fight
When he recovered, he threw a party for his friends at The Black Forge. He made his own stout at that party and drank some before dinner. The stout turned out to be really good. Not only did he drink the stout all night with fellows, but he claimed that the taste was so good that he could spend all weekend with his stout. 
He even posted on Instagram how impressed he is with the taste and that if any of his followers love stout, they must try it.
Proper No. Twelve Whiskey By Conor Mcgregor
Proper No. Twelve Whiskey By Conor Mcgregor Is an ultra-smooth whiskey made using golden grain and malt, primarily with a hint of honey, vanilla, and wood (for an earthy undertone).
People claim it to have an orchard fruit undertone with some drizzles of honey and caramel.
The most distinguishing fact is that the whole mixture is distilled three times to get a concentrated alcohol content. 
Is Forged Irish Stout Brand Successful?
Yes, not only Conor Mcgregor's drinks were a big hit, but his brand turned out to be equally successful. 
For example, the Proper No. 12 whiskey has hit the $1 billion milestone in the United States. 
Similarly, at first, his stout was available at his pub only. But, when he made the brands out of it and started to sell cans of which stout, the whole thing turned out to be a massive hit. And since he aims to target the UK market next, the cans contain 440 ml of stout, the standard size in the UK.
Is Conor Mcgregor Going To Buy Porterhouse Brewery in Dublin?
Yes, Conor Mcgregor has agreed to buy Porterhouse Brewery in Dublin. 
Has Conor Mcgregor Made Anything else other than Forged Irish Stout at Conor Mcgregor Store?
Yes, he has.
Apart from developing a creamy Forged Irish Stout that knows the right way to content people's hearts and taste buds, many more brands are available under his name. These include:
Proper Twelve– A unique whiskey made in Ireland by cooperating with the master of the oldest distillery in Ireland.
The Black Forge– a kind of event that offers unique breakfast, lunch, and dinner for people using the finest and high-quality ingredients bought from premium suppliers in Ireland. Different occasions, like sports events, concerts, etc., are held here at The Black Forge, Dublin Twelve.
TIDL– a brand that includes sports-related stuff like cryotherapy creams, sprays, etc.
MCGREGOR fast– A combination of app and brand that helps train people into elite and competitive athletes. The app includes his best moves and the science behind it. On the other hand, the apparel section consists of some t-shirts, gloves, compression shorts, etc. 
AUGUST MCGREGOR– A menswear brand that includes casual and athleisure dressing for Conor's fans.
Final Verdict 
Overall, from being an MMA fighter to becoming a beer brand entrepreneur, the transformation of Conor Mcgregor is worth appreciation. 
The way he has not only made his whiskey, stout, and brand but actively participated in making all his brands rise and shine better is commendable. Of all his brands and products, Proper No. 12 and Forged Irish Stout have gained the most popularity and thus have helped make the most sales. 
However, now he is working on new ideas. And recently, he has revealed that he is coming back to UFC soon and that he will also face Michael Chandler in December.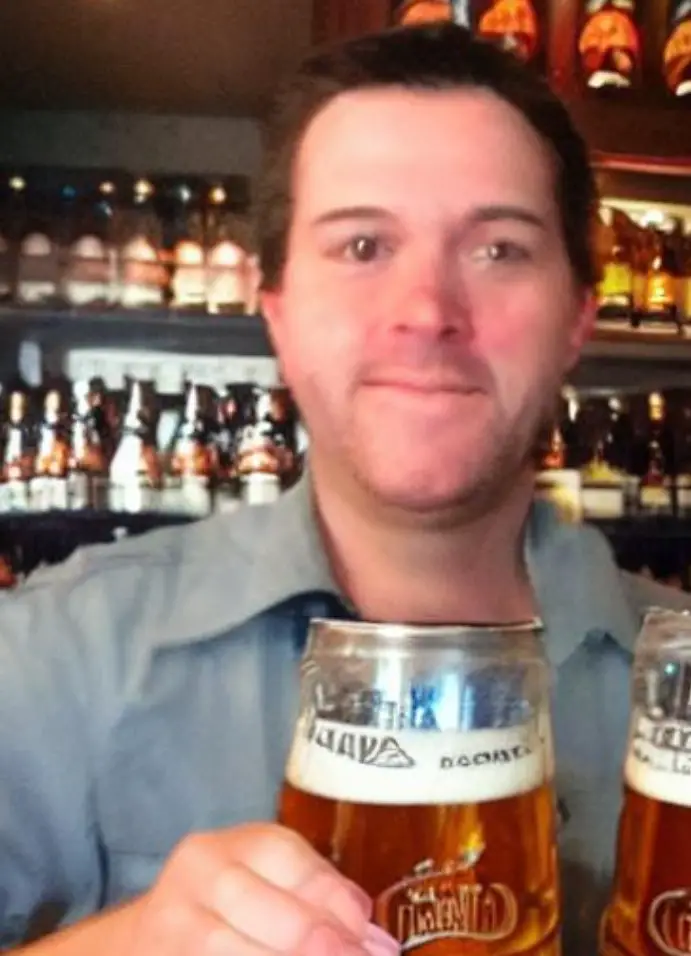 I am a passionate beer connoisseur with a deep appreciation for the art and science of brewing. With years of experience tasting and evaluating various beers, I love to share my opinions and insights with others and I am always eager to engage in lively discussions about my favorite beverage.