If you have been into beer drinking for some time now, you must be familiar with beer pong, as it is one of the most exciting drinking games around. People who love to drink often play the game over parties to have fun and make their evenings a bit more fulfilling. 
Beer Pong is an interactive game that is usually played between teams of two. Each team takes a turn in throwing balls at beer cups/mugs placed on a table. Once a ball falls into any one of the cups, the cup is removed, and the opponent has to drink its content. The team who hits all the cups of the opponent team wins the game. It can get quite messy as beer spills here and there and may damage the table. 
So now the question is – how do you seal a beer pong table? How can you prevent moisture from damaging the table surface? Read on and uncover some valuable facts and tips to safeguard your table the next time you play beer pong at the party.
Waterproof your Table for the Next Beer Pong Party!
Weekend parties and hangouts get even more fulfilling when you bring over interactive fun games to play with friends. Playing beer pong for hours is a favorite activity among partygoers who just cannot get enough of their weekend drinking.
The classic game is pretty easy to set up and keeps everyone entertained. However, one downside is that your table would get quite messed up because of the beer splish splashing all over the surface. But you can definitely get away with this problem by getting your table sealed up, or you can say waterproofed in simpler terms. 
Waterproofing your beer pong table will safeguard your tabletop so that you won't have to shell out more money to get a new one. Now, how can you possibly seal a beer pong table? Don't worry. We have got you covered!
How to seal a beer pong table: Tips for waterproofing a beer pong table
Beer pong tables are generally made up of fibreboard. Some tables are also manufactured using plywood and pine boards to make them more durable and long-lasting. The top is often left plain or sometimes finished using acrylic paints and varnishes. No matter how durable the structure is, constant exposure to moisture may damage the surface. To make sure the table does not get wear out sooner than expected, the best you can do is to waterproof the top.
Here are some tips that you may consider when thinking of sealing your beer pong table.
1. Use a Sealant
To prevent moisture from penetrating inside your table, use a sealant. A sealant will act as a barrier and will safeguard the structure from whatever liquid is thrown over it.
You can choose from a variety of table sealants available online or in physical stores. However, the best idea is to choose a product that is eco-friendly and waterproof. You also have to keep into account the fact that the sealant must be durable and won't affect the appearance of the table.
If you have acrylic paint on the table, using a varnish or lacquer would be a suitable choice. Water-based polyurethane will also do the job. There are some acrylic sealer sprays available in the market that you can use for proofing up the paint on your tabletop.
Do not shake the sealant before applying it, as it might cause air bubbles on the surface that might not vanish even after drying.
2. Use a Tung Oil or Linseed
Waterproofing your plywood or pine wood beer pong table is another good idea. Rubbing and brushing oil over a wooden top is common practice to safeguard the wood. Hand-rubbed oils can protect the table while playing beer pong, and you can clean up the top easily with a damp cloth. The table won't be damaged, and you can continue playing for hours.
3. Use Paint
Another smart hack to seal your beer pong table and protect it from water spills is to cover it up with waterproof paints. This way, not only can you safeguard the table, but you can also customize the table according to your likes, mood, and theme of the party. Be funky and let your creativity run wild.
Experiment with different colors and fonts, and paint your table the way you like it. The pain will act as a protective skin and will prevent the flaking of the wood.
After applying paints, let the table dry completely before use. Put it under the sun or in a well-ventilated area to let it air dry naturally.
Why Do I Need to Seal A Beer Pong Table?
Waterproofing and sealing your beer pong table will prevent the material of the table from wear and tear. It's quite obvious that there would be a lot of beer splashing when you play the game. Liquids will ultimately fall on the tabletop, and if it isn't sealed properly, the liquid will cause damage and may also result in molds.
Even if you can wipe the table after the game is over, the water penetrates inside of the surface and, with time, can cause blistering and flaking over the surface.
Waterproofing your beer pong table is an easy and fun activity. All you need to do is grab some sealant, acrylic paints, stains, or tung oils and start spraying or brushing them over the tabletop. Apply thin coats and avoid overdoing the stuff. Thick layers of paint might not let the ball bounce well on the surface.
Allow the paint, oil, or sealant to dry completely before bringing the table over to the party for the game. 
If you are not able or interested in sealing the beer pong table yourself, head over to a carpenter shop and get the job done.
Benefits of Sealing a Beer Pong Table
Sealing a beer pong table will also make the cleaning job much more convenient and easier.
Waterproofing also prevents bad odors, as beer spills won't make their way inside the table. Wipe the table, and you are good to go.
Spilled beer on the table often causes a build-up of molds and bacteria. Wood gets moist over time and might also swell up. Sealing up the table will reduce the risk of damage and prolong the product's life.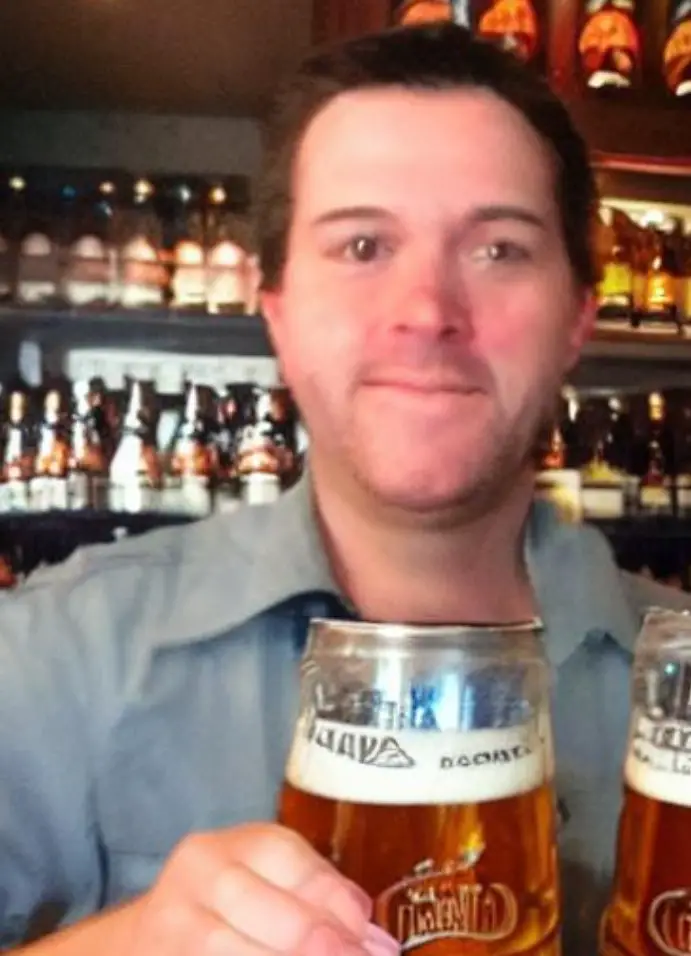 I am a passionate beer connoisseur with a deep appreciation for the art and science of brewing. With years of experience tasting and evaluating various beers, I love to share my opinions and insights with others and I am always eager to engage in lively discussions about my favorite beverage.