If you have intentions of vacationing in this beautiful Scandinavian country, then be sure to read about Iceland drinking age policy first. It's a discussion about alcohol in Iceland and what to do when you get there as a foreign visitor. Are there drinks in Iceland that are prohibited or not? Can you bring alcohol into the country from overseas? Read on to find out. 
Iceland has a very rich and colorful history in general, but there are also plenty of things to learn about in regard to their rules on drinking and alcohol consumption. A good portion of this topic will answer those questions, and these can hopefully be helpful if you are of legal age or if you're a foreigner looking forward to drinking alcohol in Iceland. So, without further ado, let's start:
What is the Legal Drinking Age in Iceland?
This Nordic country actually has one of the highest legal drinking ages throughout Europe – 20 years old. This has something to do with the country's legal voting age, but it's had some changes since then. A while back, Iceland's voting age was also 20, but they have since lowered it to 18. Meanwhile, the drinking age remained the same. 
What is the Legal Drinking Age in Iceland for Tourists and Foreigners?
The same drinking age applies to tourists and foreigners visiting Iceland. Reykjavik is a small city and is very welcoming towards foreigners and tourists alike. Nowadays, the amount of tourists coming in is pretty diverse, so you shouldn't be surprised when you notice that they're friendlier towards you than usual. 
Do You Need an ID to Drink in Iceland?
Yes – If you're over 20 years of age and want to purchase alcohol in a bar, liquor store, restaurant, or anywhere that legally sells alcoholic drinks, then please bring a valid ID. There's a high chance that the person in charge of the establishment will ask for it if you are unable to prove that you are of the right drinking age. 
Meanwhile, there are actually some bars in Iceland that you cannot enter until you're 21 or even 25. 
Legal Drinking Age in Iceland with Parents
Even if accompanied by parents, the legal drinking age in Iceland is still 20. However, a recent survey shows that parents of teens aged 16-18 are willing to purchase alcohol for their children as long as they are under supervision from adults. Meanwhile, at least 92% of Icelandic parents have said that they still aren't willing to let their children drink under the age of 20.
Legal Drinking Age in Iceland by Region 
As soon as you hit 20 or 21, Iceland's capital of Reykjavik is a wonderful city to party in. You can choose from the city's list of clubs and bars, especially in its downtown area. A popular drinking game that you can play here is called 'Wheel of Fortune', in which you can spin a wheel after paying a decent amount of cash – In turn, you get rewarded with beers and other liquor of your liking. 
Can Minors Drink in Iceland with Their Parents?
No. Even if accompanied by parents or a guardian, there are plenty of bars in Iceland that won't let you in through the door if you're underage. However, there are still a small handful of bars that make an exception, including the famous Magic Ice Bar in Reykjavik, which is a popular tourist destination. The same location is also known to serve non-alcoholic drinks. 
Consequences of Breaking the Drinking Age Law in Iceland 
According to Icelandic law, it is stated that if you exceed over 0.2 percent in blood alcohol, you are incapable of being able to operate any kind of motorized transport, such as bikes, scooters, and cars. For drinking and driving, the legal amount of alcohol found in your bloodstream should be up to 0.05 percent. Penalties for breaking any drinking laws in Iceland include payment of 160,000 Kronas, a prison sentence, and revoking of driver's license (for drinking and driving). 
FAQs About Drinking Age in Iceland & Other Restrictions
Do People in Iceland Drink a Lot?
According to the European Health Interview Survey, Icelanders actually drink less compared to other Nordic countries such as Sweden, Finland, and Norway. In fact, Icelanders are known to drink only once a week, with over 20 percent of the population being frequent alcohol consumers. This has perhaps something to do with the country's drinking age and its strict alcohol laws. 
A Roundup of Iceland Drinking Age Information
Hopefully, this information has been useful for you, whether you just want to know about Iceland's drinking culture or if you're actually planning to visit. There are plenty of areas in Iceland where you can drink with friends, as long as you follow the rules and regulations for doing so. Be sure to do it in moderation as well, follow the proper Iceland drinking age, and be responsible for your actions.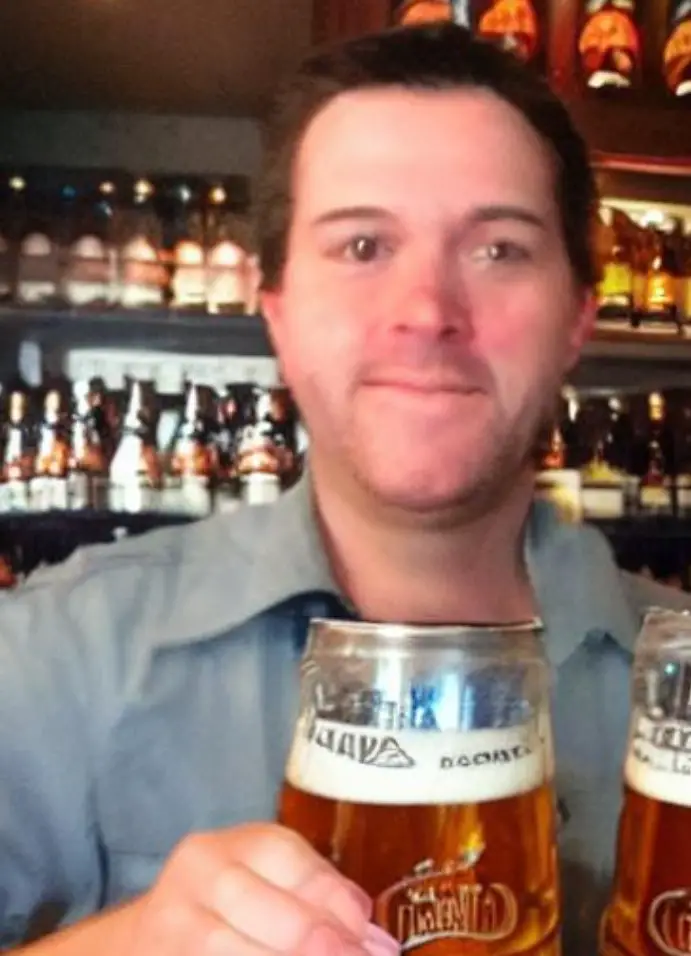 I am a passionate beer connoisseur with a deep appreciation for the art and science of brewing. With years of experience tasting and evaluating various beers, I love to share my opinions and insights with others and I am always eager to engage in lively discussions about my favorite beverage.