Although Indonesia is a Muslim-majority nation, the country still has a thriving craft beer scene, all thanks to cultural diversity and a boost in tourism.
Many International brewing companies, including Carlsberg, Guinness, and Heineken, are already working as renowned beer brands in the Indonesian beer industry. However, the craft beer culture is growing with several new brewpubs and breweries in the country. Bali and Jakarta are the leading markets to discover and enjoy a booming beer scene.
If you are looking for a list of craft beers in Indonesia, don't forget to check out these ten outstanding beers to elevate your mood in summer.
1. Bintang Radler
Have you ever tried a beer with only a 2% alcohol content but experienced delightful flavors? If not, Bintang Radler from Indonesia is the right choice for you.
The pride of Indonesia, Bintang is a fruit and field beer that is a widely consumed alcoholic beverage in the country brewed with natural lemon juice and malty fruitiness. Although the pale golden beer uses simple ingredients, the scent and taste are refreshing and pleasantly zesty. Bintang Radler is a lively beer with a citrusy mouthfeel. The heavy carbonation and fresh finish make it everyone's favorite in the region.
2. Panther Black Beer
Comes from the largest Indonesian brewery, Bali Hai, Panther Black Beer is a type of Stout brewed with the best-quality ingredients, such as chocolate malts and Hercules hops. It contains a standard 5% alcohol by volume.
It pours a dark shade with a medium-sized off-white head that lasts a few moments. The aroma of Black Beer is surprisingly pleasant. According to the brewing company, they use four distinct types of malts in it, but the chocolate malt dominates the rest because of the perfect amount of sweetness that comes from it. The mouthfeel is creamy and smooth with decent carbonation. You can try it with traditional Indonesian foods for the best results.
3. Stark Wheat Beer
How many of you love a Witbier-style beer? Explore the Stark Wheat Beer, a product of Stark Craft Beer Bali (Lovina Beach Brewery), with an average amount of 5% ABV.
The color of Stark is amber with haziness. It forms a fizzy white head with good retention. The smell is of bananas, cloves, and spices. It offers a semi-sweet aroma, but the flavor profile follows the nose with wheat flavor up front and a trace of bubblegum in the background.
Stark Wheat Beer is an easy drink with a fair quantity of carbonation, making it among the top-notch Indonesian beer brands.
4. Prost Beer
A green-bottled Indonesian beer, Prost Beer is a refreshingly delicious beer with a 4.8% alcohol content. It pours a translucent pale golden hue with a medium-sized bubbly white cap and good lacing.
The smell suggests hops and malts like a traditional American Lager style. Its taste follows the aroma with hints of hay and earthy hops. The mouthfeel is pleasant with a touch of hoppy bitterness. Prost is as widely consumed as Bintang because of its light, clean, and easy-to-drink character.
5. Bali Hai
Bali Hai Brewery is among the leading brewing brands in Indonesia. The variant of this brand, Bali Hai, is a transparent light golden-colored beer with a standard 5% ABV. Its fizzy white head enhances its appearance with visible carbonation.
The smell is a reminiscence of Pilsner with a light harmonized taste of hoppy bitterness and malty sweetness. It is clean and semi-smooth on the palate with a dry finish, enticing drinkers to drink more.
6. Storm Beer Black Moon Iron Stout
Black Moon Iron Stout is a creamy beer with a 5.2% alcohol content. It pours a jet-black color with an off-white creamy, rocky head that retains well.
The scent is pure chocolate, while the taste has hints of coffee and hops with chocolate. It is a well-carbonated medium to full-bodied Stout, perfect for any occasion.
7. Island Brewing Summer Pale Ale
If hoppier beers are your favorite, you must taste Summer Pale Ale from Island Brewing beer brand brewed in Bali, Indonesia, with a moderate quantity of 4.5% ABV.
The transparent amber color looks lovely with visible carbonation and a nice-looking bubbly white cap. Its smell suggests pine, citrus, and Ale malt with a trace of tropical fruits, while the taste is almost similar to the nose but with notes of caramel and bready malt.
Summer Pale Ale is a clean, smooth, and excellent session beach beer with a refreshing mouthfeel and good carbonation.
8. Paulaner Brauhaus (Jakarta) Hell
A Helles beer from a well-known beer brand located in Jakarta, Paulaner Brauhaus, Hell, a bright golden shade beer, contains 4.9% alcohol content.
It is a refreshing drink with a pleasant-looking foamy white head with good retention. The aroma and taste exhibit a perfectly harmonized balance between hops and malts. Its smell is of mild earthy and grassy hops, while the flavor suggests malty sweetness with a trace of hoppy bitterness.
Paulaner Brauhaus Hell is a clean, smooth alcohol with good carbonation and a slightly bitter finish, giving a perfectly balanced flavor.
9. Kulturale Madja
Kulturale Madja is a different type of Session Indian Pale Ale (IPA) with a low ABV of only 3.8%. It pours a cloudy orange-shade-like color with a dense foamy white layer that retains well and often leaves a moderate level of lacing.
With Amarillo Hops, the aroma of Kulturale offers a citrusy, zesty, and bitter smell with hints of gooseberry. The flavor is the same as the scent, with moderate bitterness. Moreover, it is a medium-bodied Session beer with medium carbonation and a lingering finish. Consider it a decent beverage to taste when you look for a thirst quencher.
10. Tumagè Red Ale
Reddish Brown Ale brewed using an Irish recipe, Tumage Red Ale is another famous Indonesian alcoholic drink with 4.9% alcohol by volume. It has a complex flavor profile because of selected ingredients, including malts and two European hops with a touch of fruitiness. The smell and taste are almost the same. Tumage provides a subtle bitterness on the palate, which is delightful.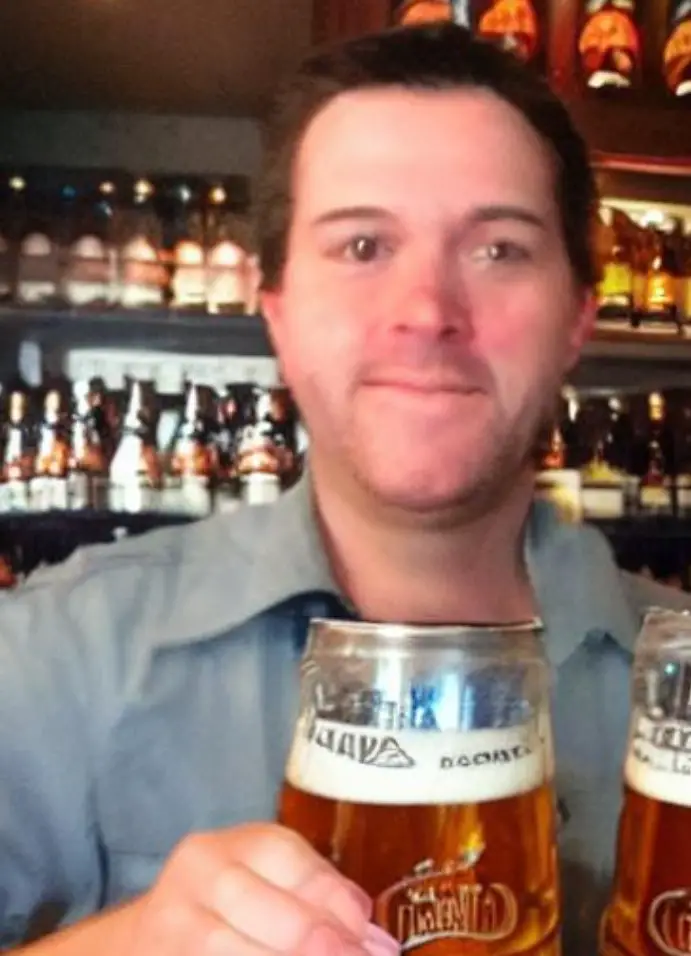 I am a passionate beer connoisseur with a deep appreciation for the art and science of brewing. With years of experience tasting and evaluating various beers, I love to share my opinions and insights with others and I am always eager to engage in lively discussions about my favorite beverage.