Say hello to the vibrant East African country, Kenya. It is a place where beer symbolizes joy, celebration, and unity. With an exquisite beer culture, you can visit local bars and pubs to find crisp and refreshing flavors. Tusker Lager is a crowd-pleaser in the country with its lively appearance and aromatic, refreshing taste. 
Sounds good to you? Check out the list of the top ten extraordinary beer brands in Kenya.
1. Kenya Tusker Lager
Tusker Lager has been dominating the Kenyan beer industry for decades. It is a Premium Pale Lager brewed with the finest homegrown ingredients. With a straw-like yellow body and a short-lived foamy white head, Tusker offers malt and hoppy flavors, enhancing its flavor profile.
The malt goodness ignites taste buds, while the bready notes with hints of grassy hops elevate the flavor with a crisp, refreshing aftertaste. It feels light-bodied on the palate with moderate carbonation and a smooth finish. There is no alternative to this delicious beer in Kenya in summer. 
2. Guinness Foreign Extra Stout
Everybody knows about Guinness. It is among the leading beer brands around the globe. Guinness Kenya takes pride in introducing its creamiest Extra Stout with a strength of 6.5% alcohol by volume. It pours a dark brown color with a frothy beige head that recedes quickly.
The aromatic flavors suggest roasted malt, coffee, caramel, chocolate, and butterscotch-like flavor, while the taste matches the nose. It is a medium-bodied beer with soft carbonation and a slick texture. So, indulge yourself in the deliciousness of Guinness Foreign Extra Stout and enjoy your time to the fullest.
3. Sierra Imperial Stout (Kenya)
Sierra Imperial Stout is a beer bursting with irresistible flavors and pleasant scents. The crystal-clear dark brown body looks outlandish with a beige head of foam. Its appearance can elevate your mood with deep brownish-black shade and ruby highlights.
The nose suggests nuts, roasted malts, coffee, chocolate, and dark fruit, while the taste follows the aroma with medium sweetness and low hoppy bitterness. It feels creamy on the palate with a medium to full-bodied feel and average carbonation. Also, it finishes sweet with a slightly bitter aftertaste.
Sierra Imperial Stout can calm your cravings, so try it when you want a quality beer.
4. Big Five White Rhino
The unfiltered but fermented wheat beer is a flavorsome combination of fruitiness and spiciness. Big Five White Rhino is a Weissbier with a strength of 5.2% ABV. The cloudy appearance is synonymous with elegance and decency. 
With a complex flavor profile, White Rhino offers clove, banana, and honey with a fruity taste and spicy aroma. It is a light to medium-bodied beer with high carbonation and low bitterness at the end, perfect for wheat beer enthusiasts. Also, you can serve it with many Kenyan dishes.
5. White Cap Lager
Do you like complex beers? If so, White Cap Lager can be your best choice!
It is a product of East African Breweries brewed with quality hops, barley malt, corn starch, Co2, water, and sugar. With a European Pale Lager style, it offers a decent appearance with a clear pale yellow color and a foamy white head. 
White Cap Lager is the best choice for backyard barbecue parties but also pairs well with other dishes. So, grab a glass of this delicious beer to keep yourself cool on a sun-soaked day.
6. Castle Lager
Among the leading international beers available in Kenya, Castle Lager is an American Adjunct Lager with a standard 5% alcohol by volume. It pours a straw-like clear yellow color with a finger-tall white foamy head that retains well.
The pale malt aroma is pleasant, while the flavor follows the nose. It feels crisp and refreshing on the palate, with a light-bodied feel, average carbonation, and a smooth finish. 
It is a flavorsome beer to celebrate little moments in life, so don't miss out!
7. Faxe Premium
Faxe Premium is a European Pale Lager brewed in Denmark. It exhibits the best craftsmanship by providing distinctiveness in flavors. The beer contains a clear light golden body topped with a foamy white head that recedes to a thin lacing. 
Like other Euro Pale Lagers, Faxe Premium suggests aromatic flavors of pure water, malts, and hops. It feels smooth on the palate with average carbonation. Moreover, it pairs well with traditional Kenyan dishes.
8. Balozi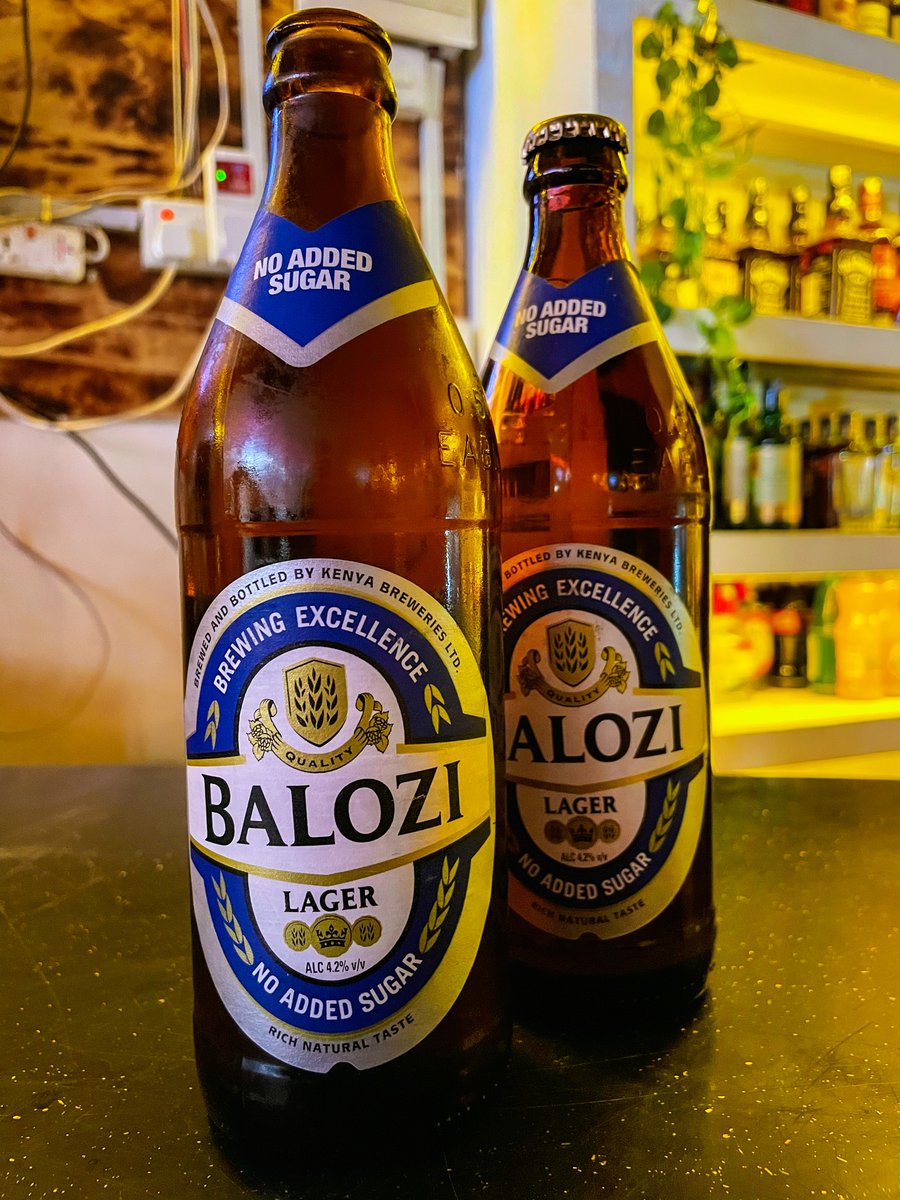 One of the leading beer brands in Kenya, Balozi serves beer enthusiasts with irresistible flavors and a medium-bodied feel. It is a European Pale Lager with a low 4.2% alcohol content. The beer pours a pale golden color with a bubbly head. 
It is a well-balanced fusion of barley malt, pure water, and hops, while the taste of Balozi offers a natural, refreshing flavor, making it an absolute delight. With a light to medium-bodied feel and average carbonation, it is a flavorful beer to enjoy at a barbecue or a pool party. 
9. Bavaria 8.6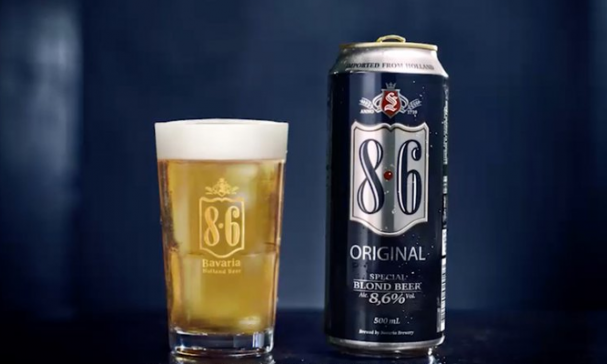 Are you looking for a refreshing beer to relax? Nothing can beat the level of a delightful Bavaria 8.6!
Bavaria Original is a filtered Strong Pale Lager with a strength of 8.6% ABV. It pours an orange-golden color with a medium-sized foamy white head. With a lovely combination of malt, caramel, fruits, and hops with a metallic touch, the taste of this Imperial Pilsner from the Netherlands can make anyone's mood with a first sip. It is a light to medium-bodied beer with average carbonation. The beer finishes with a smooth touch and sticky texture. Also, it can pair well with any of your favorite Kenyan cuisines. 
10. Heineken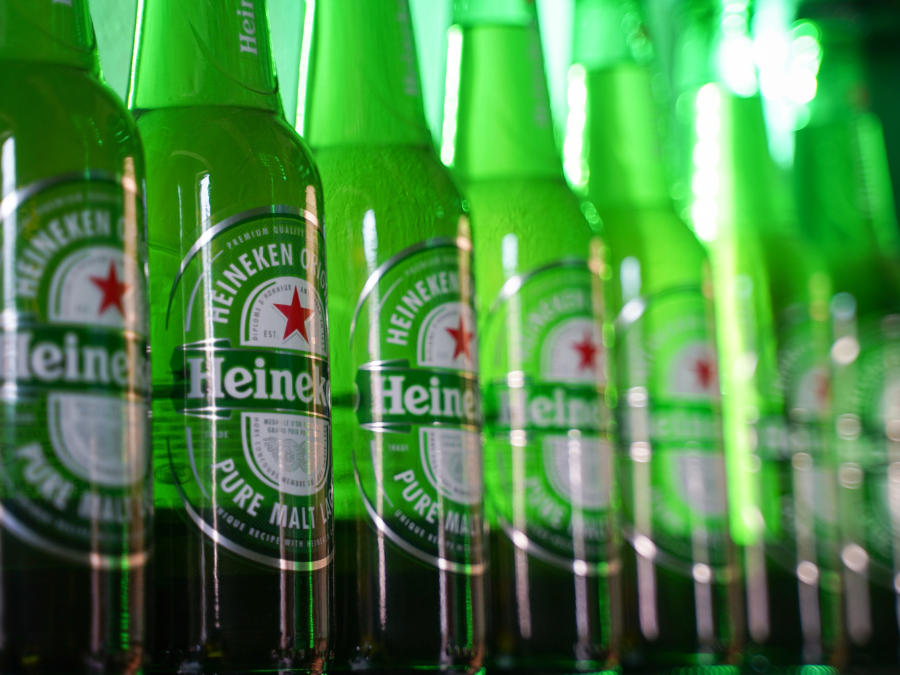 Present in almost every country, Heineken beer is the epitome of delightful aromas with bursting flavors. It is a Dutch brand famous for quality beers at reasonable prices. The straw-colored body with a soapy white head of bubbles can elevate your mood in seconds. 
With the help of quality hops from the Netherlands and pure water from springs, Heineken produces a crisp, transparent flavor with a refreshing character, making it an ideal option to spend fun time with family and friends at casual gatherings. Moreover, it contains a standard 5% alcohol content for the style, which is perfect. So, next time you need a thirst-quenching beer, Heineken should be your priority.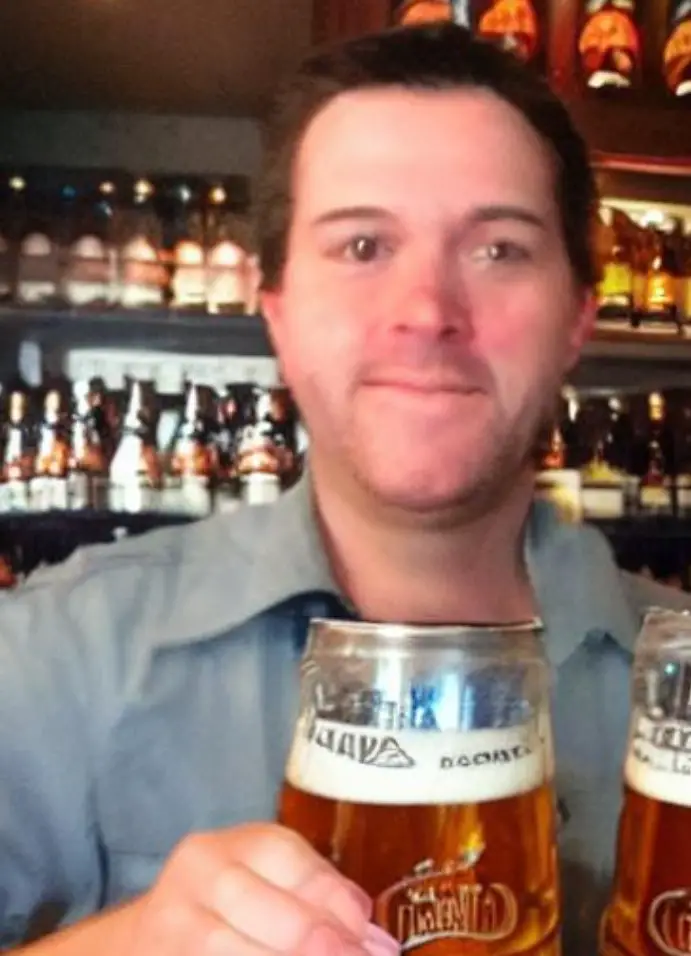 I am a passionate beer connoisseur with a deep appreciation for the art and science of brewing. With years of experience tasting and evaluating various beers, I love to share my opinions and insights with others and I am always eager to engage in lively discussions about my favorite beverage.