Is it challenging to search for a beer with the lowest bitterness, and that too without compromising on flavor? You can check a beer's IBU (International Bitterness Unit) to measure how bitter the beer is. From one to twenty (1 IBU to 20 IBU), it indicates the lowest bitterness, while from 21 to 45, it shows moderate bitter flavor. The strongest beers have 46 to 120 IBU in them. So, what do you prefer? 
Do you hate high bitterness in flavors? No worries, you are in the right place. Check out these top ten lowest IBU beer brands. Also, share this compilation with your friends.  
1. Corona Extra
Corona Extra is a Mexican brew with millions of consumers ready to buy it no matter what. Concurrently, the aroma, taste, and mouthfeel create distinctiveness in its beer profile. The body is pale-looking, while the white head seems decently formed. With 18 IBU and 4.6% ABV, Corona Extra smells like tasty rice and malts. 
Use a lime wheel to extract the maximum amount of deliciousness from it. Also, a lime wedge soaks excessive bitterness. Get ready to feel the pleasant sweetness in its mouthfeel, but the finish has a subtle sourish flavor. 
2. Modelo Especial
Experience the authentic delightful character on sunny hot days with rejuvenating Modelo Especial!
The creamy texture of this Premium Lager is worth mentioning, but the pour has a stunning gold-like color with a fluffy head that remains stable for a few moments. It delivers biscuity malt deliciousness with a creamy corn flavor and a moderately balanced herbaceous hoppy bitterness. Grupo Modelo company offers 18 IBU and 4.4% alcohol content. Its mouthfeel is refreshingly crisp in the mouth. Moreover, it finishes with a bitter taste, but its carbonation is fantastic. 
3. Yuengling Light Lager
Yuengling Light Lager is a crowd-catcher in the United States with its low-calorie and less bitter style. The master-level brewing craftsmanship worked well because the character is refreshingly smooth and worth tasting, especially on the burning summer days. The deep amber shade gives a mesmerizing impression to beer enthusiasts. 
Its caramelized malty goodness helps enthusiasts slowly discover the genuine taste of Yuengling. They use only 15 IBU with a low 4% ABV. It provides a full-flavored feel with soft carbonation. 
4. Budweiser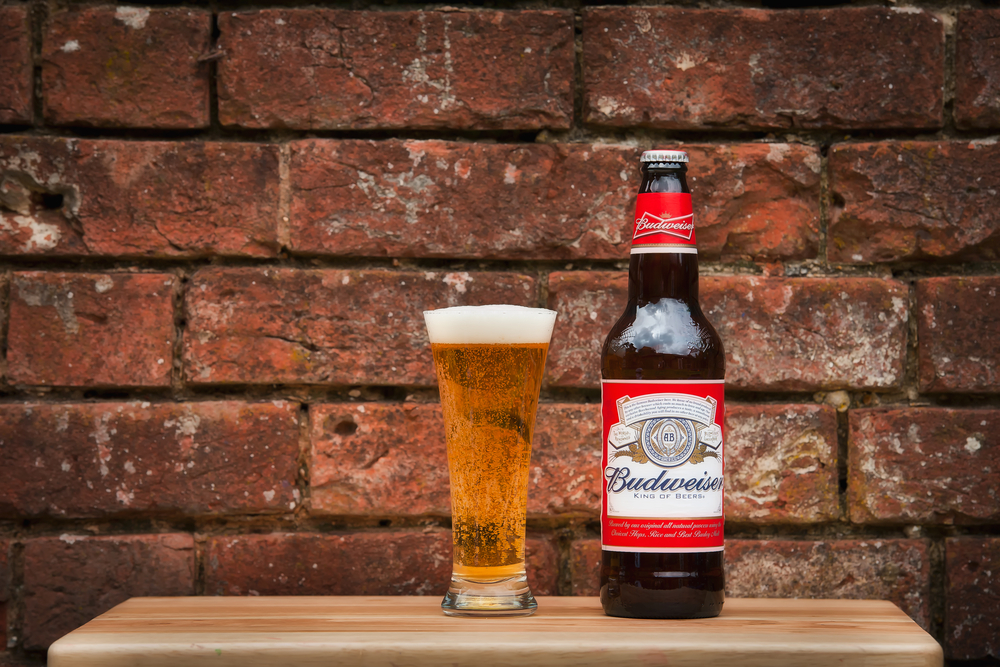 'Haters gonna hate,' but Budweiser was, is, and will always be the No.1 beer globally. It can elevate anyone's mood in a second, and you can buy a can of Budweiser at every convenience store/gas station. With a pale body, diminishing white head, and citrusy smell, Budweiser appears as a hoppy beer, but it offers 12 IBU and 5% ABV.
Maltiness is present with grassy, citrusy hops, but its mouthfeel is exceptional. So, spend your summers with a Budweiser and enjoy the best time of your life.
5. Coors Light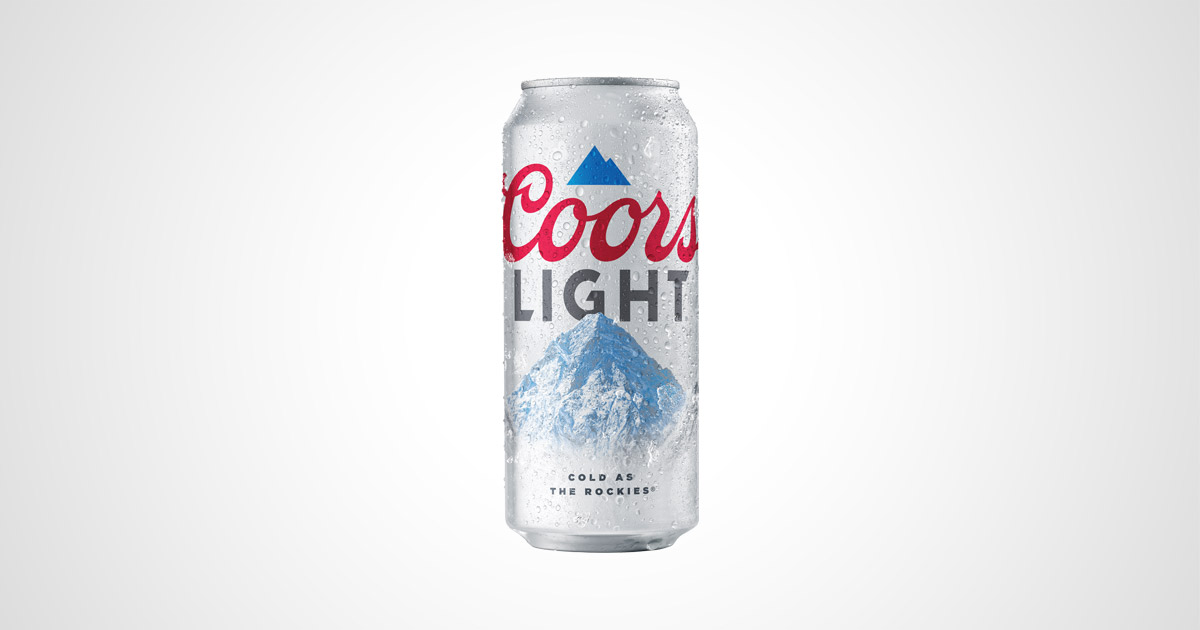 With only 10 IBU, Coors Light is the most famous Light Lager with a crisp and refreshing taste that you can feel from the first sip. It is impossible to say no to a can of Coors on a scorching day or weather. Even the straw-like color looks good. With an aggressive pour, its foam of white head looks tempting. However, it lasts only a few sips. 
The freshness in a malt-forward flavor with the slightest touch of hops bitterness creates an impressive blend. It offers a deliciously bitter-sweet taste that can complement your barbeque and pool parties in summer. 
6. Miller Lite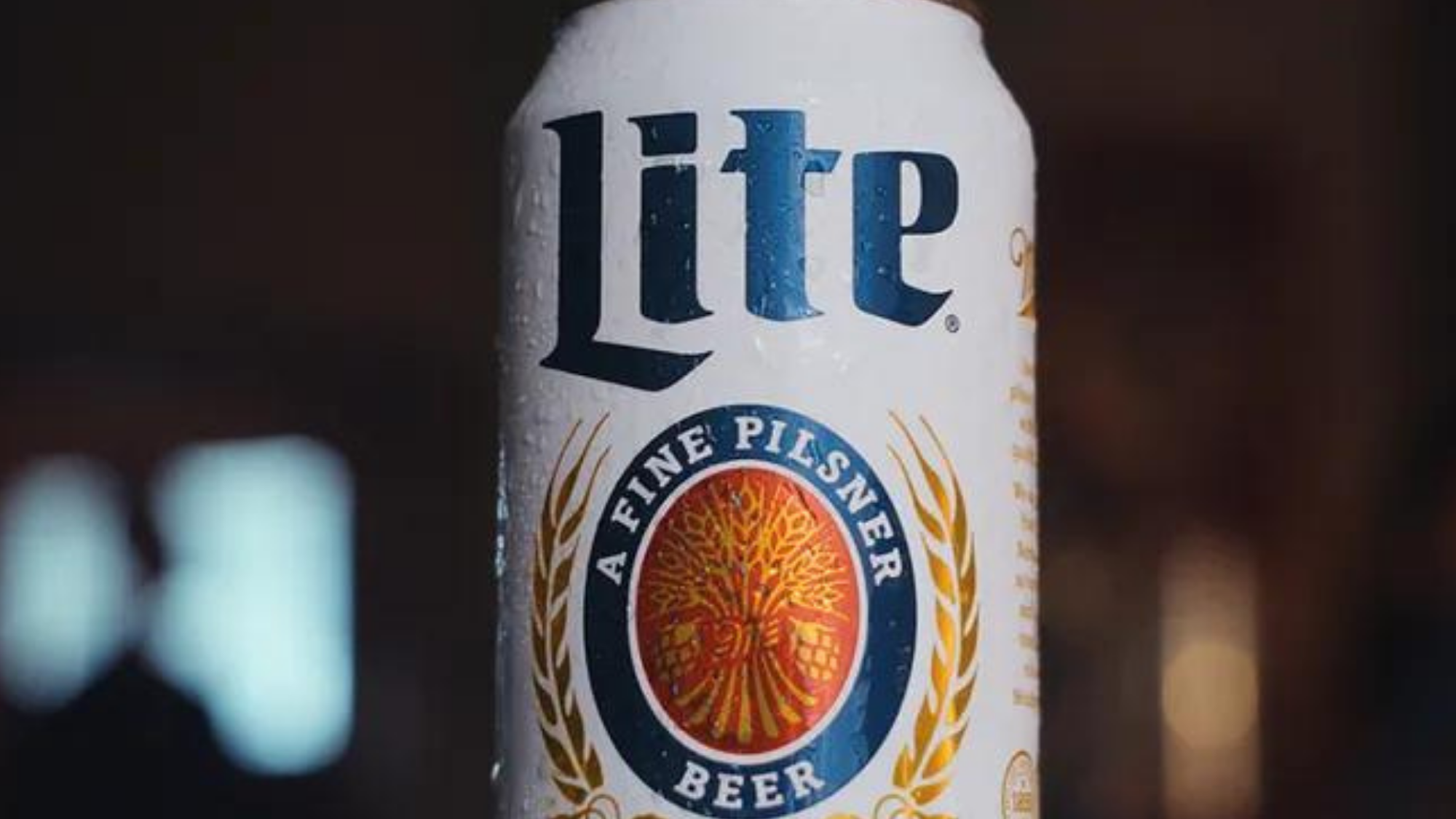 An accredited brew from American soil is Miller Lite. The company won four Gold Awards at the World Beer Cup in 2006. Authenticity is its trademark, with delightfulness in every sip. The IBU is 10, while the ABV is 4.17%. When you pour it aggressively into a glass, its transparent yellow-gold body with a diminishing white head of foam creates a beautiful look.
Miller Light has an exceptional nose with a malt-dominated flavor, but the bitterness level is well-balanced. It gives a thin feel, but a moderately-carbonated character is its specialty.
7. Pabst Blue Ribbon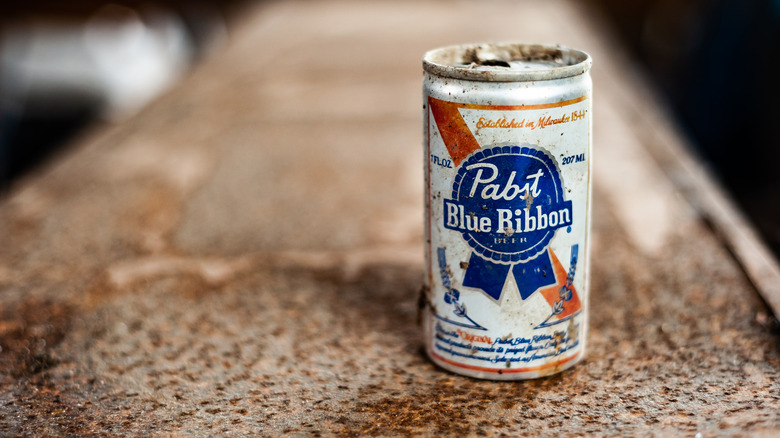 Pabst, a renowned company established in the United States, takes pride in selling its high-quality beer, Pabst Blue Ribbon. Using 2 & 6-row malted barley allowed the brand to extract the best flavor from the selected ingredients, including European hops and cereal grain. The IBU is around 10, so the bitterness level is lower than other popular beers. 
The golden body with slight paleness elevates its beauty, but the white head of foam also plays its part perfectly. Pabst Blue Ribbon will fulfill your wish if a crisp and enjoyable taste is your priority. The refreshing feel in the mouth is what makes this beer more powerful.
8. Belgian White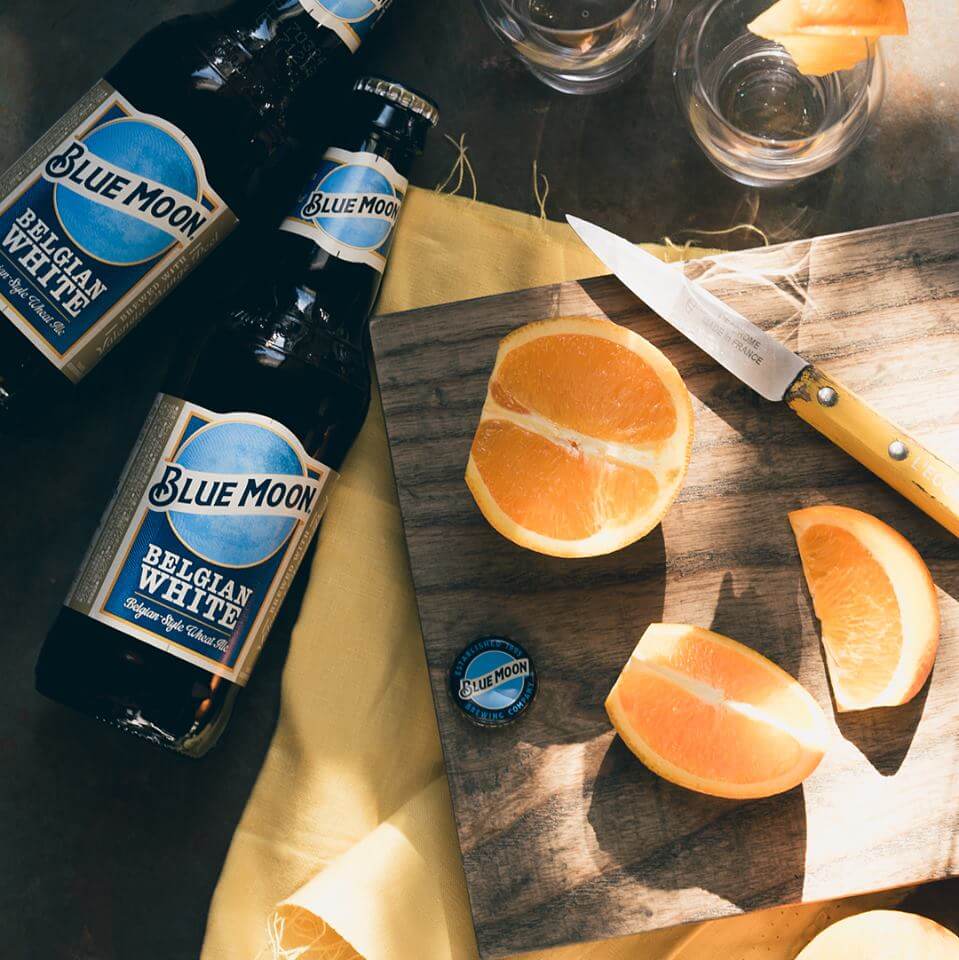 Did anyone say a Wheat Ale with the lowest bitterness? Blue Moon Belgian White will entertain you with a low 9 IBU and 5.4% ABV. Its unfiltered hazy orange appearance indicates that it is a Witbier. 
The coriander, wheat, and orange notes make it tempting, with a trace of lemon zest and corn-like sweet flavor. Its creamy feel in the mouth is out-of-this-world. The finish can give a sour touch in the background, but the overall beer profile, with its distinctive texture, pleasant character, and irresistible taste, is exceptional.
9. Genesee Cream Ale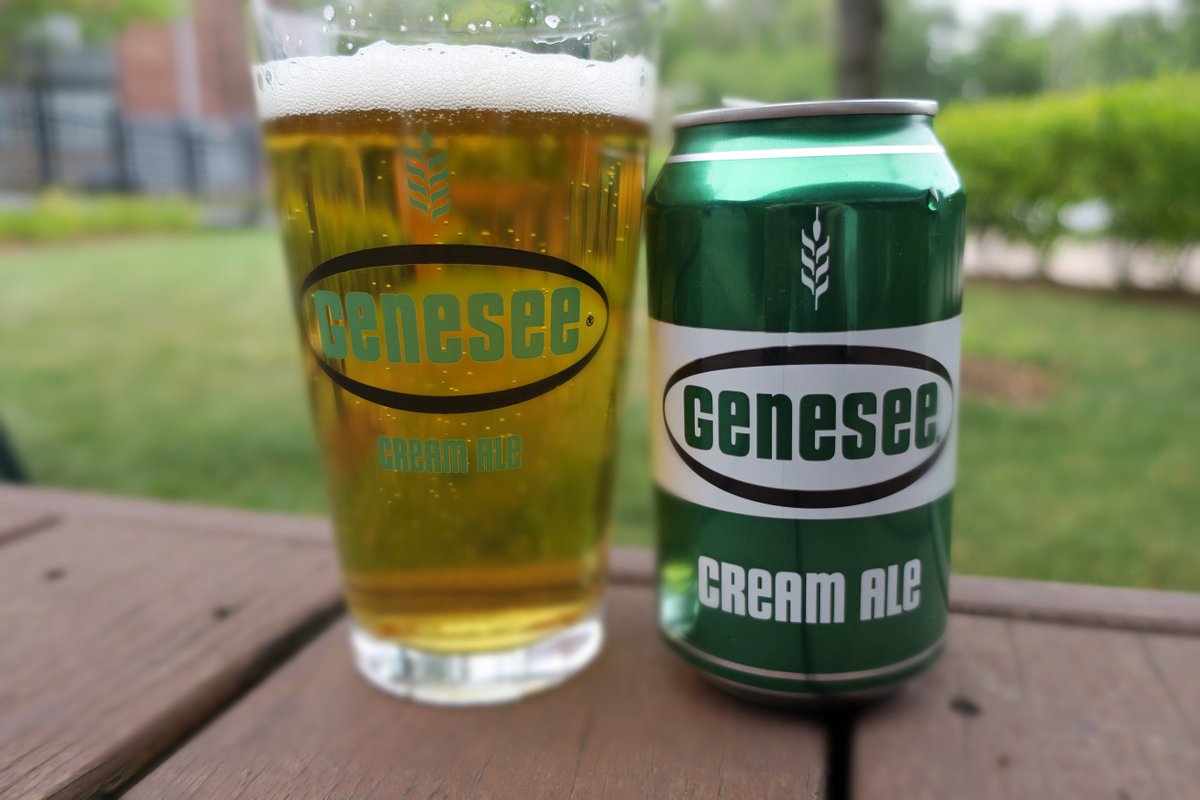 Genesee Cream Ale is a delightful combination of an Ale's deliciousness and Lager's smoothness. Its IBU is only 9. It indicates that it has sweetness in flavor. The flagship beer of Genesee Brewing Company has a gorgeous golden-colored body with creaminess in its white head. Though head retention is short, still its appearance is impressive.
The corn-like aroma with a creamy touch sweetens the overall flavor profile. There is a grainy malt taste you will love to discover. It has a medium-bodied feel with a lively carbonation and a lovely texture.
10. Bud Light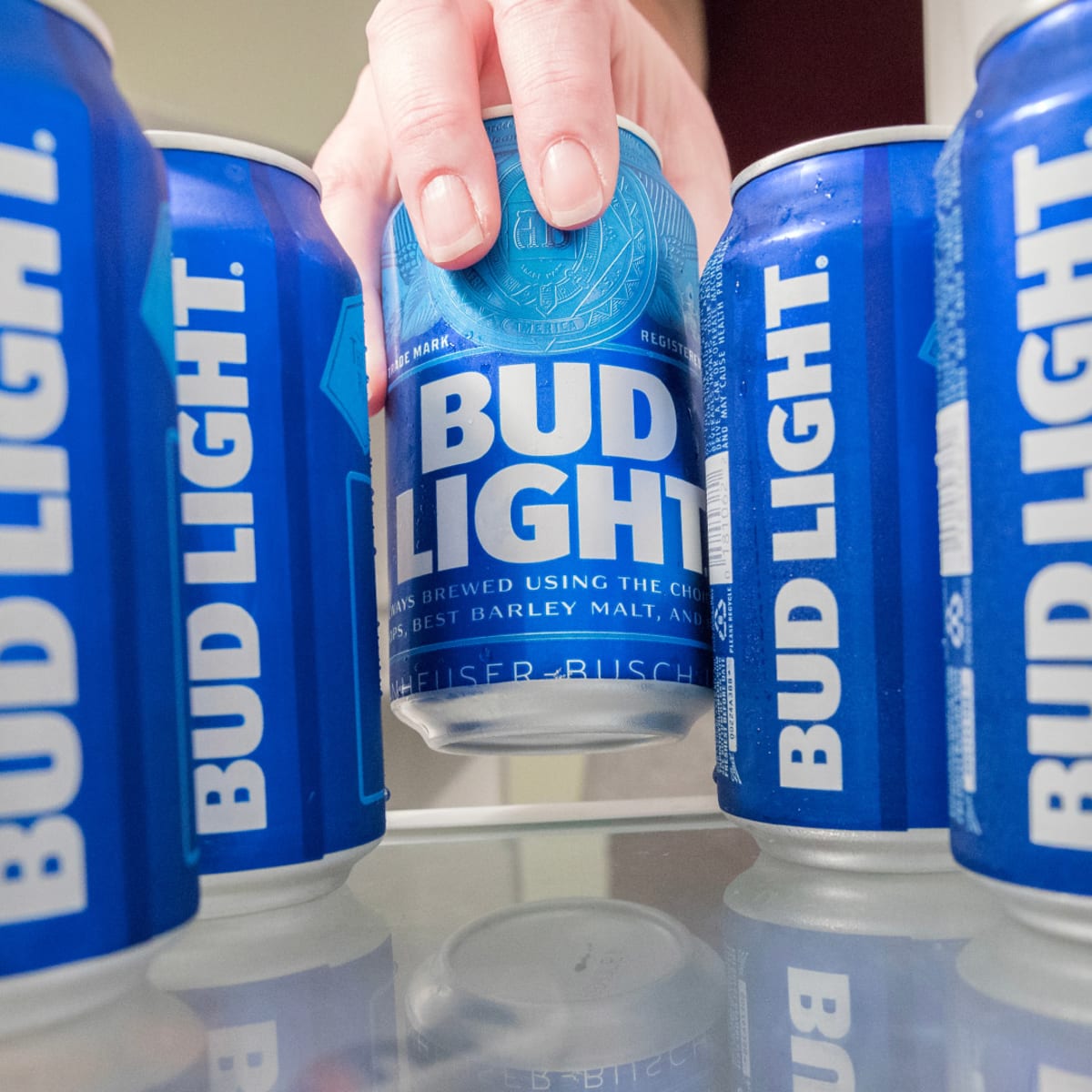 Though Budweiser is the certified 'King of Lagers,' Bud Light has a unique charm no one can deny. Even at 6 IBU with highly low bitterness, the barley malt and rice work wonders for Bud. Its pale-looking body with a foamy white layer beautifies the overall beer profile. 
It has a lovely scent with a malt-forward flavor. The company has also used imported and American-grown hop varieties to change the taste, but the bitterness is less. Consider it the top budget-friendly refreshing beer to try on sun-soaked days. Just make sure to serve it chilled.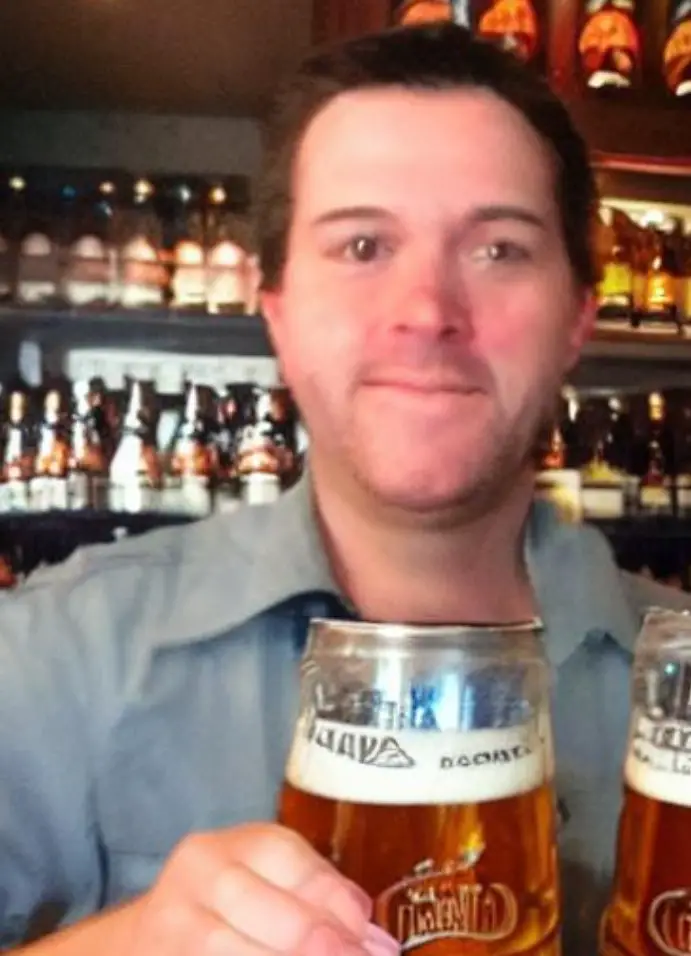 I am a passionate beer connoisseur with a deep appreciation for the art and science of brewing. With years of experience tasting and evaluating various beers, I love to share my opinions and insights with others and I am always eager to engage in lively discussions about my favorite beverage.