Melons are indeed one of the best summer fruits that help to add a hint of freshness and sweetness to your overall day. They have a sweet yet versatile flavor profile. Similarly, their juice and desserts are incredibly hydrating and soul refreshing. But what about melon alcoholic drinks?
Melon Alcoholic Drinks are the perfect options to add to your table, let it be a wedding night, some function, or a pool party. The drinks have a unique flavor profile to share.
Are you also looking for some really superb melon alcoholic drinks to lighten your summer? Then toggle through the article, and unleash some of the best drinks in the category. 
1. Melon Lemonade Punch
Looking for a refreshing drink that can light up your dull mood? Then how about a melon lemonade punch?
The drink includes ripe melon, sugar syrup, lemon, a base liquor, and melon syrup or juice, to which shredded melon and mint are added as a garnish, giving a unique texture and appearance. 
The recipe includes adding all the ingredients in the shaker one by one and then adding sparkling water to make melon lemonade. However, you can also go for some base liquor if you need to.
2. The Melon Ball
The Melon Ball is a unique drink with vibrant color that turns it into a captivating drink. The essential ingredients of this melon alcoholic drink are melon, vodka, orange, and Midori- the melon liquor.
An easy way to make the melon ball is to take a glass and fill it with ice cubes. Add vodka and Midori to it in equal proportions, and finally, garnish it with some lime or shredded lemon. And here comes your drink.
So, why not make the sizzling Melon Ball cocktail this weekend, and let its sweet taste with a hint of hardness impress your guests?
3. Melon Sunrise
Have you tried the all-time famous tequila sunrise? Melon Sunrise is just a slight variation to it.
The drink uses vodka as the base liquor instead of tequila to provide a distinct flavor profile. Moreover, the juicy melon and citrusy orange are added to add a hue of flavors and a tantalizing aroma to the drink.
To make melon sunrise, you need to take a wine glass and add melon liqueur and vodka into it. Mix the tea, and add some orange juice to it. Once ready, add grenadine and orange as topping.
As a result, you have a rich drink full of fruity blend with strong vodka undertones. 
4. Cucumber Melon Sangria
Cucumber Melon Sangria is yet another best melon alcoholic drink to bet for. Not only is it unique and attractive, but it tastes too. It has a very refreshing taste with a strong aroma and nuanced flavor.
The fizzy beverage includes a unique combination of 
Add these in a glass containing white wine and gin as the base liquors.
And you know what's even more mind-boggling? This juicy melon sangria is extremely easy to make. All you need to do is simply mix the ingredients and freeze it. However, add sparkling water just before serving. 
5. Melón Agua Fresca
Confused with the name? Indeed, the drink is just as unique and different in its taste as the name. 
Melon Agua Fresca is a light yet subtle drink set to sneak through your mouth and overwhelm your taste buds with the ultimate richness and fruitiness it comes with.
To make the drink:
Remove the seeds of the melon and make it puree.
Add water, honey, and salt to it, and transfer it all to a blender.
Blend it till it gets smooth.
It's a mocktail.
So, why not make Melon Agua Fresca, and enjoy sipping one by the poolside?
6. Apple Melon Cocktail 
And surely, how can we forget to enlist the best cocktail of all time- the Apple Melon Cocktail? 
The drink includes a splash of melon liquors with Martini and apple chunks to give a unique taste to the drink. To make the drink, take a shaker and add melon and apple liquor, vodka, and lime juice. Shake it, and pour it into a chilled glass containing ice cubes.
7. Cantaloupe Daiquiri 
Cantaloupe is a unique melon with a sweet, subtle taste. So, if you are a crazy grapefruit lover, Cantaloupe Daiquiri is the perfect bell to hit upon. 
To make Cantaloupe Daiquiri, make a puree of cantaloupe in a blender. Then strain the mixture to get pure liquid.
Then add rum to the shaker along with cantaloupe juice, lime, and orange juice. Shake it all for 30 seconds, and pour it into a glass. Finally, garnish it with lime wedges and melon balls. 
8. Melon-choly Vodka Cocktail
Melon-choly Vodka Cocktail is a refreshing drink made for springtime. It includes vodka and melon liqueur, providing the cocktail with a sweet, refreshing taste and fruity aroma with a fresh sparkling appearance. 
The drink requires four main ingredients:
Vodka
Triple sec
Melon Liqueur 
Orange Slice
Soda 
Add all the ingredients to a shaker, and shake them vigorously till you achieve a smooth consistency. Then strain it in a highball glass, and finally, add soda at the end. Moreover, garnish it with an orange and melon slice before serving.
Additionally, to make its non-alcoholic version, you can replace vodka with soda water.
So, why not try a Melon-choly Vodka Cocktail this Saturday night out with cousins?
Final Verdict 
Indeed, melon has a very juicy and sweet taste, a symphony of freshness. Similarly, melon alcoholic drinks have a captivating flavor journey, full of juiciness, sweetness, and subtle melodies. These are a few melon alcoholic drinks that people love all over the world. 
Apart from these alcoholic versions, you can go for non-alcoholic mocktails too. These include melon spritzer, melon zest, melon cooler, etc.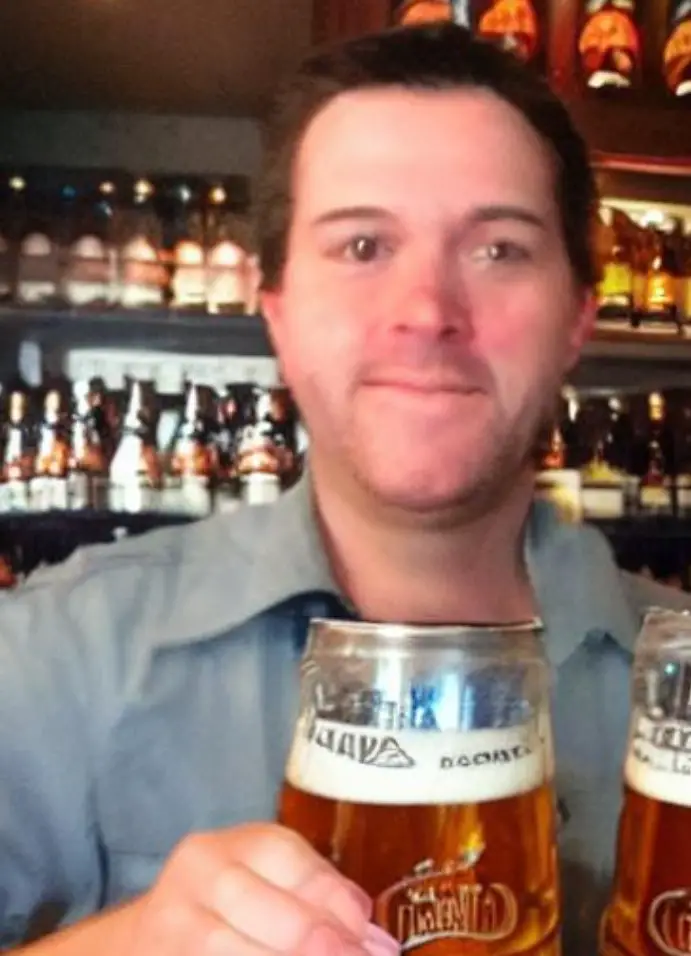 I am a passionate beer connoisseur with a deep appreciation for the art and science of brewing. With years of experience tasting and evaluating various beers, I love to share my opinions and insights with others and I am always eager to engage in lively discussions about my favorite beverage.