Mexico is famous worldwide for its colorful, vibrant culture. But what else? Yes, it's traditional food and sparkling drinks. Mexican alcoholic and non-alcoholic drinks have always been a center of attraction for tourists.
So, after exploring different cuisines, we have enlisted the top 10 best Mexican Alcoholic drinks to choose from. Now, let's blow by blow and move through the categories. 
1. Margarita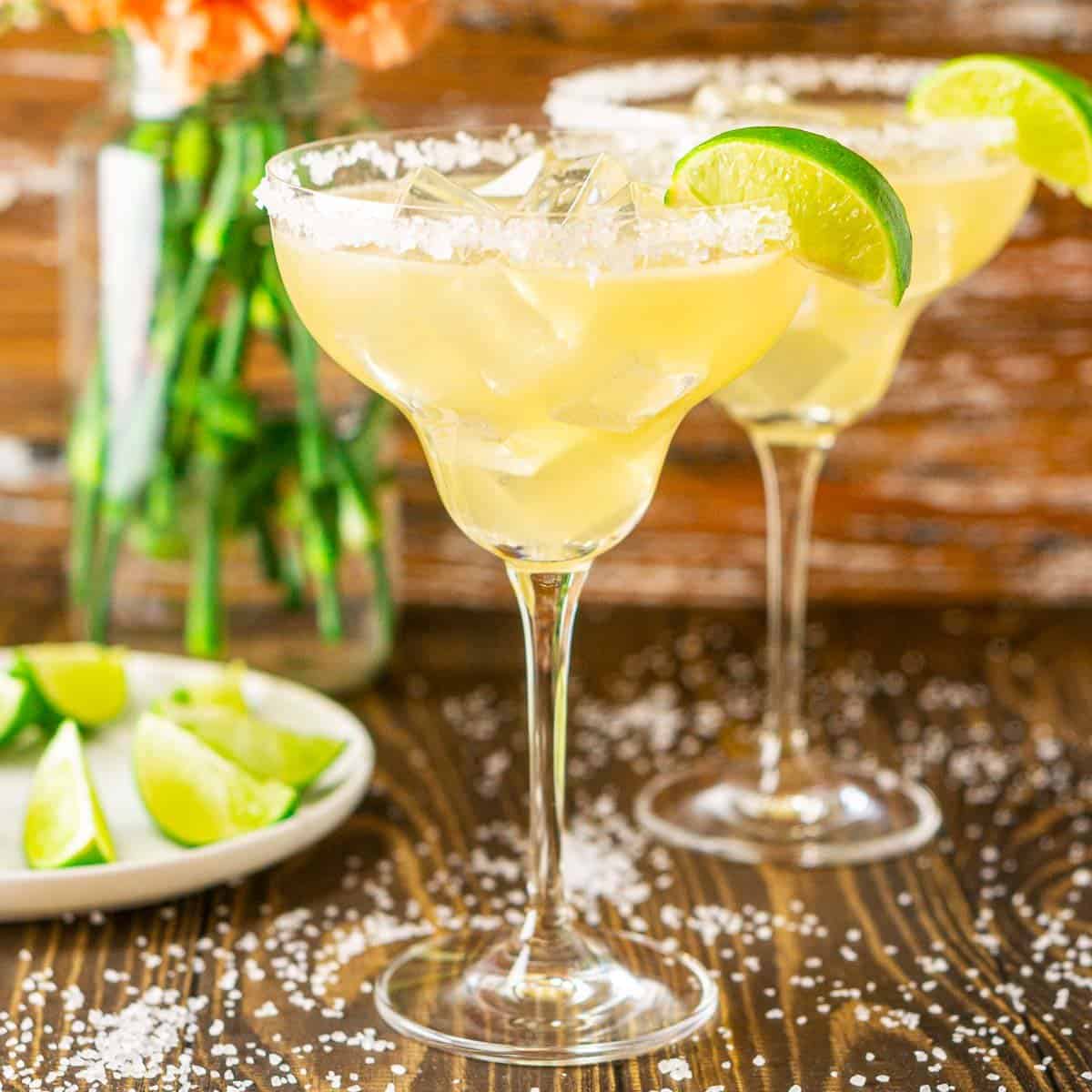 With every passing day, new variations are being made in margaritas. However, none of them match the unique, rich, yet traditional flavor profile of a classic margarita. It has a place in the heart that no other drink can replace.
The classic Mexican margarita has a unique composition of triple sec (20 to 40 percent orange flavored alcohol liquor), tequila, a sweetening syrup, and a few drops of lime juice. These ingredients grant a rich taste to the margarita with a foamy head, incorporating all five major taste notes:
Sweet
Bitter
Salty
Umami 
Sour
Moving to its serving, it is usually served with a salt-rimmed cocktail. However, you can go for the frozen option too. 
In short, Mexican margarita has a sweet citrusy flavor that hits upon the flavor buds in the best way possible.
2. Tequila
And when mentioning the most famous Mexican Alcoholic Drinks, how can one forget to enlist tequila? It is one of the most common Mexican drinks as well as base liquor that is used in making nearly every second cocktail drink.
It is obtained from blue agave. Once the plant matures, it is harvested, followed by detailed cooking, processing, distilling, and storing in a barrel.
Moving to its taste, tequila shares a rich flavor profile with notes of earthiness and oaks. However, you can add hints of vanilla and caramel by altering the production process.
And you will be surprised to learn that tequila is so common in Mexico that people sip it nearly every meal.
3. Mezcal
For those who love sipping tequila, mezcal is no exception. It is just like the smoky sister of tequila. The difference lies that tequila is obtained only from blue agave plants. However, mezcal can be prepared from any of the 30 known agave plant species. Its alcohol content lies between 38 to 55% ABV.
Moving to its flavor, it shares a smoky bomb-like taste with a very subtle aroma and crisp taste that retains till your last sip.
4. Michelada 
Looking for a spicy Alcoholic Drink in Mexico? Then stop right here, as we got the perfect match. It's Michelada. 
Michelada is a hot, spicy Mexican Alcoholic Drink that uses beer as the base alcohol, and to it, bartenders add salts, lemon, and hot sauces. These ingredients mix well to add a hint of earthiness and spiciness to the flavor. But you, What's the plus point? It doesn't give a nasty hangover at all.
It is usually served on the rocks and then finally garnished with orange. 
5. Pulque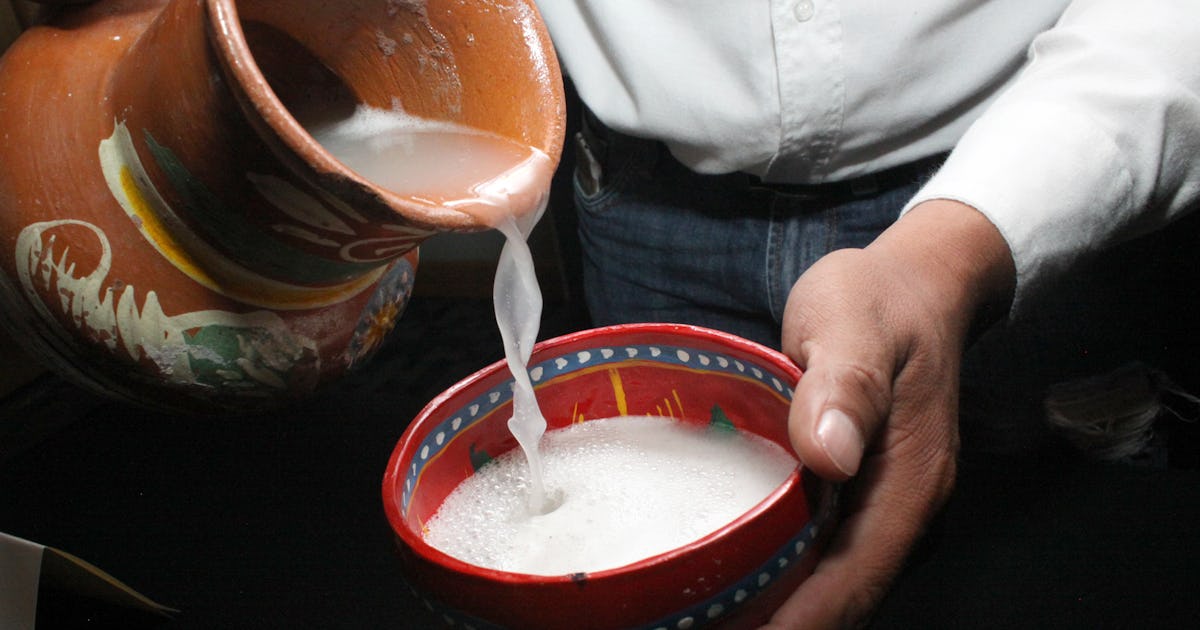 Pulque is a milk-flavored drink. It involves the fermentation of fresh extracts obtained from agave plants.
Concerning its taste profile, pulque is a lightly carbonated drink with rich notes of earthiness and a slight blend of a yeasty undertone, leaving the drink with a unique delicacy. Some people claim it to have a buttermilk taste with a hint of sourness. 
It is one of the ancient Mexican alcoholic drinks. 
6. Rosada 
And here comes another stunning Mexican drink- Rosada. It is a unique blend of rosemary syrup, tequila, and grapefruit.
Add grapefruit juice and tequila in a shaker, and shake them until you get a uniform blending. Then add ice into the shaker, followed by the addition of syrup. 
Moreover, you can garnish it with lemon slices if needed.
Moving to the flavor, fresh grapefruit adds a sweet-tart to the citrusy flavor of tequila.
7. Rompope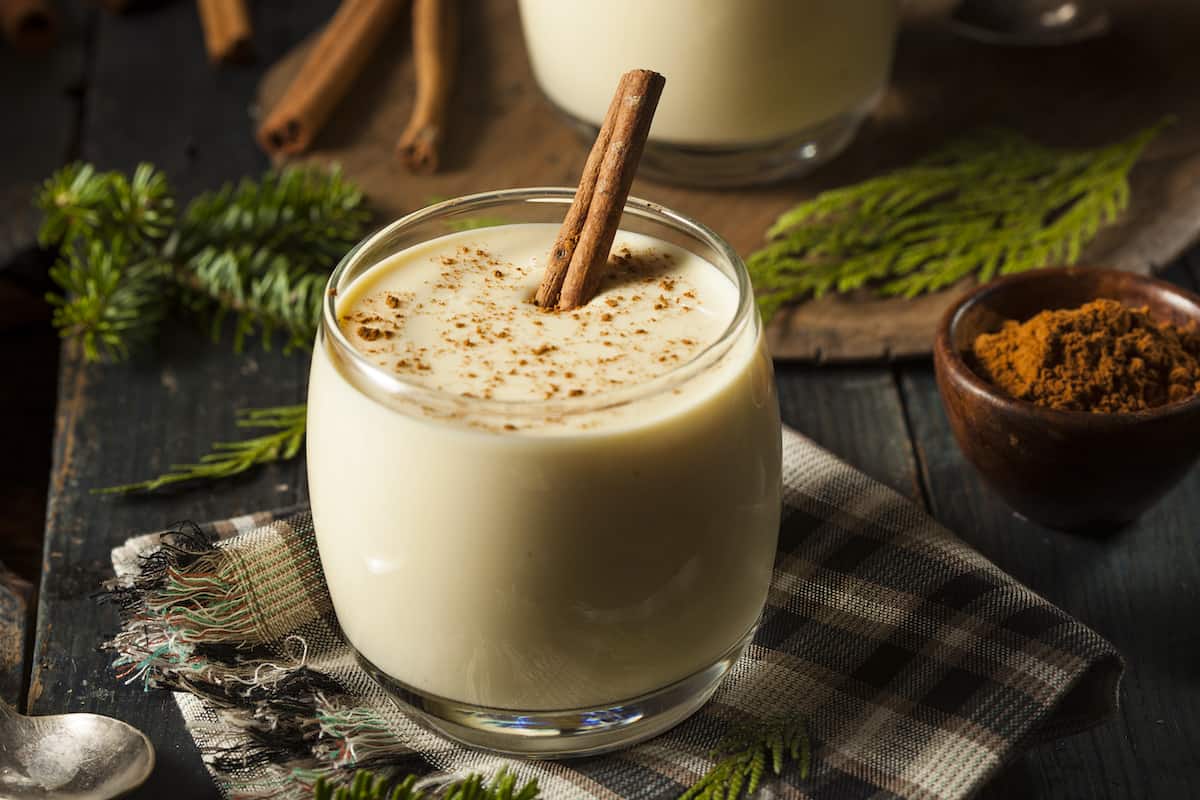 Yet another equally flavorful Mexican Alcoholic Drink is the rompope. It is the center of attraction at most Christmas dinners and parties. 
The drink typically contains rum or any other alcohol as a base, to which various dairy products are added. These include 
Milk
Egg (preferably yolks)
Vanilla
Cream (optional)
This makes the drink sweet and versatile.
8. Clericot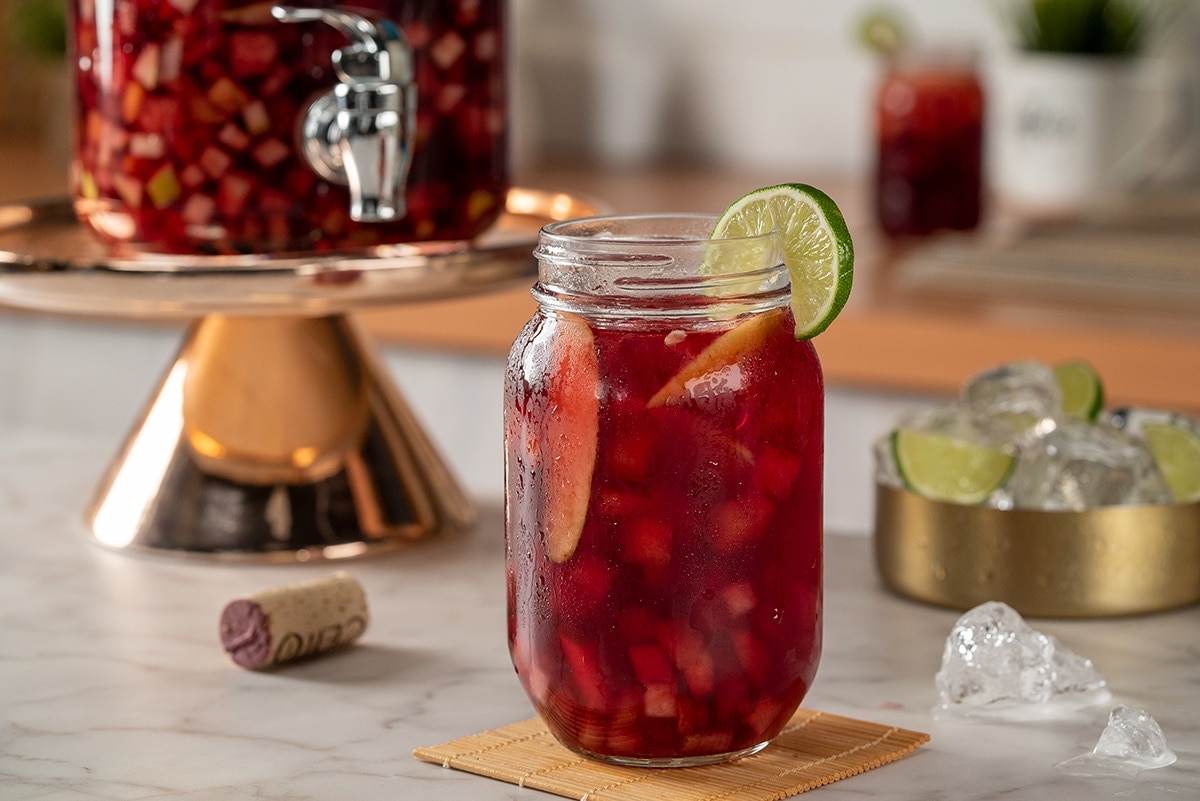 Do you love drinking the all-time sweet sangria? If yes, then add Mexican Clericot drink to your list too. 
It's a drink similar to sangria. Both drinks contain high content of red wine, which adds a flavorful richness. However, in clerical, the red wine is mixed with lemon or lime to add a spark to the drink. Moreover, finishing the drink includes adding some chopped fruits like oranges, grapes, apples, etc.
A new variation involves the usage of white wine as a base rather than red.
9. Paloma
Looking for something sparkling, fizzy, and yet cold? The famous Mexican Paloma got it all for you in just one drink. 
The drink contains tequila as the base liquor, to which bartenders add grapefruit and freshly cut lime that harmonize the flavor by adding sweet and sour ingredients. 
It is usually served with ice and, thus, is an excellent addition to summer parties.
10. Horchata 
And here comes the last drink of our listing-Horchata. It is undoubtedly one of the most famous Mexican drinks at cafes, served with a plate of sweet biscuits and cookies.
Horchata is more like a dessert drink containing rice, almond, sugar, and cinnamon powder, to which rum is added as liquor and strawberries as a flavoring. People enjoy drinking it after a meal or lounging by a pool.
Conclusion
So, these are the top 10 Mexican Alcoholic Drinks that people enjoy drinking most. These have a traditional taste with a kick of new twists that satisfy your taste buds to their fullest.
In addition, there are numerous other Mexican Alcoholic Drinks that you can hit for. These include carajillo, raichilla, tepache, agua fresca, etc.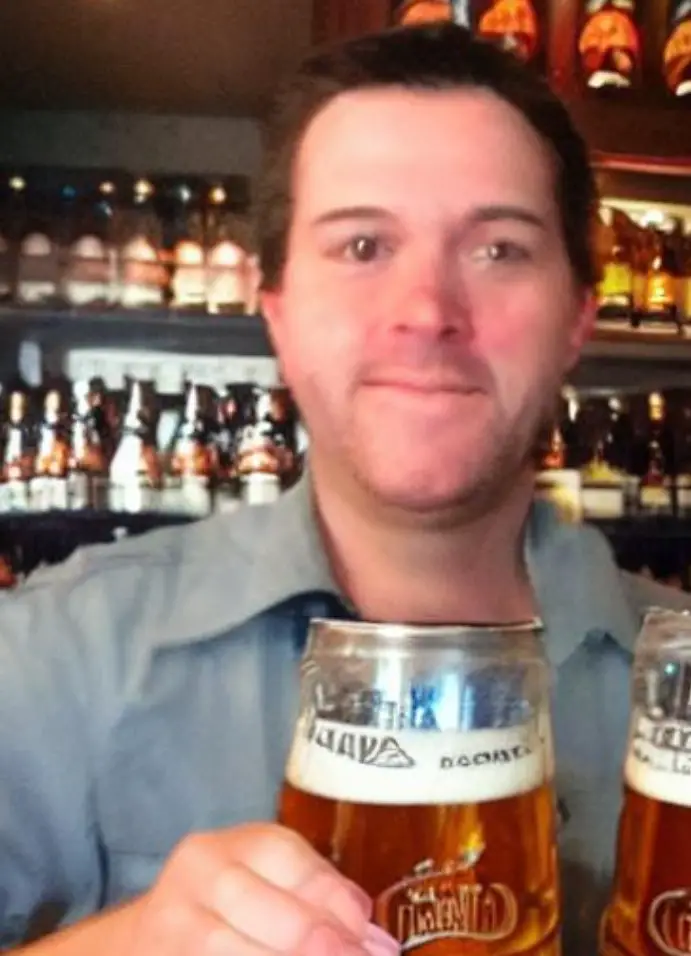 I am a passionate beer connoisseur with a deep appreciation for the art and science of brewing. With years of experience tasting and evaluating various beers, I love to share my opinions and insights with others and I am always eager to engage in lively discussions about my favorite beverage.