The beer industry is one landscape that has always grown to cater to all sorts of demands from the public. One thing that everyone prioritizes is the need to combine a good and tasteful flavor with some health-benefiting aspects as well. This introduced a lot of new and innovative products throughout the time.
One beer that has completed all these criteria and has come out on top is Michelob Ultra. This is a beer that strives for quality in taste as well as helping make a health-conscious choice for a beer drinker. Being the best example of perfecting an all-American light lager category of beer, it is a fan favorite. 
This one is especially catered towards those who like the taste of a light beer and also want to make informed health choices. It provides a refreshing and clean taste while also not being detrimental to a person's health. Today, we will be exploring and uncovering different aspects of Michelob Ultra in this review article. Some might be bad and some good, so let's dive into it.
Brief History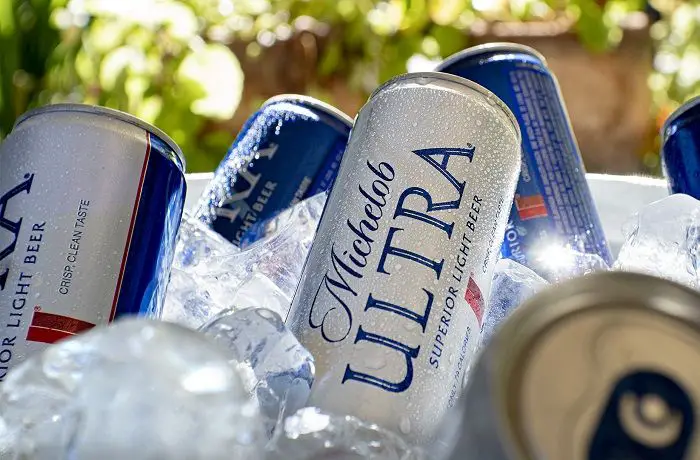 Bud Light was a massive success in the 90s; some people loved the taste of it and couldn't shift to anything else. At the same time, some Americans discovered a need for something less, something not so in their face taste-wise. This would mean a beer that was light in its flavor and its calories because beer bellies were popping out all across America.
A lot of health-conscious folks spoke out that they were on the lookout for a beer that would help them satisfy their craving. As well as could be enjoyed gut free after a workout or a run. So in 2002, Michelob Ultra debuted with just that exact goal in mind. It was introduced as the new best suited for even an athlete, let alone a fitness person. 
So its marketing was also directed toward fitness reeks, health-conscious drinkers, and major league athletes. For their marketing, they chose some high-status athletes, which would help them deliver their intentions with the new beer. They sponsored Lance Armstrong, who was the best sports ambassador at the time. This slowly led to Michelob Ultra becoming a bestseller.
After a few years, they expanded their family and introduced new products, which were Michelob Ultra, a classic light lager; Michelob Ultra Pure Gold, the gluten-reduced Amber Max; and one slightly stronger, Michelob Ultra Infusions, which included fruit as well. Although canned cocktails and canned wines might be gaining some popularity, the craze for light beer has not ended. 
What Type Of Beer is Michelob Ultra?
Michelob Ultra is the best example of an all-American light-lager beer. This is the type of beer that is fermented at considerably cooler temperatures and conditions. This process adds to the beer turning out clean and crisp than those that use other methods of fermenting, 
American style light lagers are overall known to be light in color, have not as strong of a flavor, and also have a reduced alcohol content. Michelob Ultra is a beer that was made to be low-calorie on purpose to cater to its clientele. The light taste is also done so to cater to a different audience of beer enthusiasts. As a result, Michelob Ultra has become a favorite for people not interested in heavy beers. The brewing of this beer is entirely focused on a light and fresh flavor profile. 
What Does It Taste Like?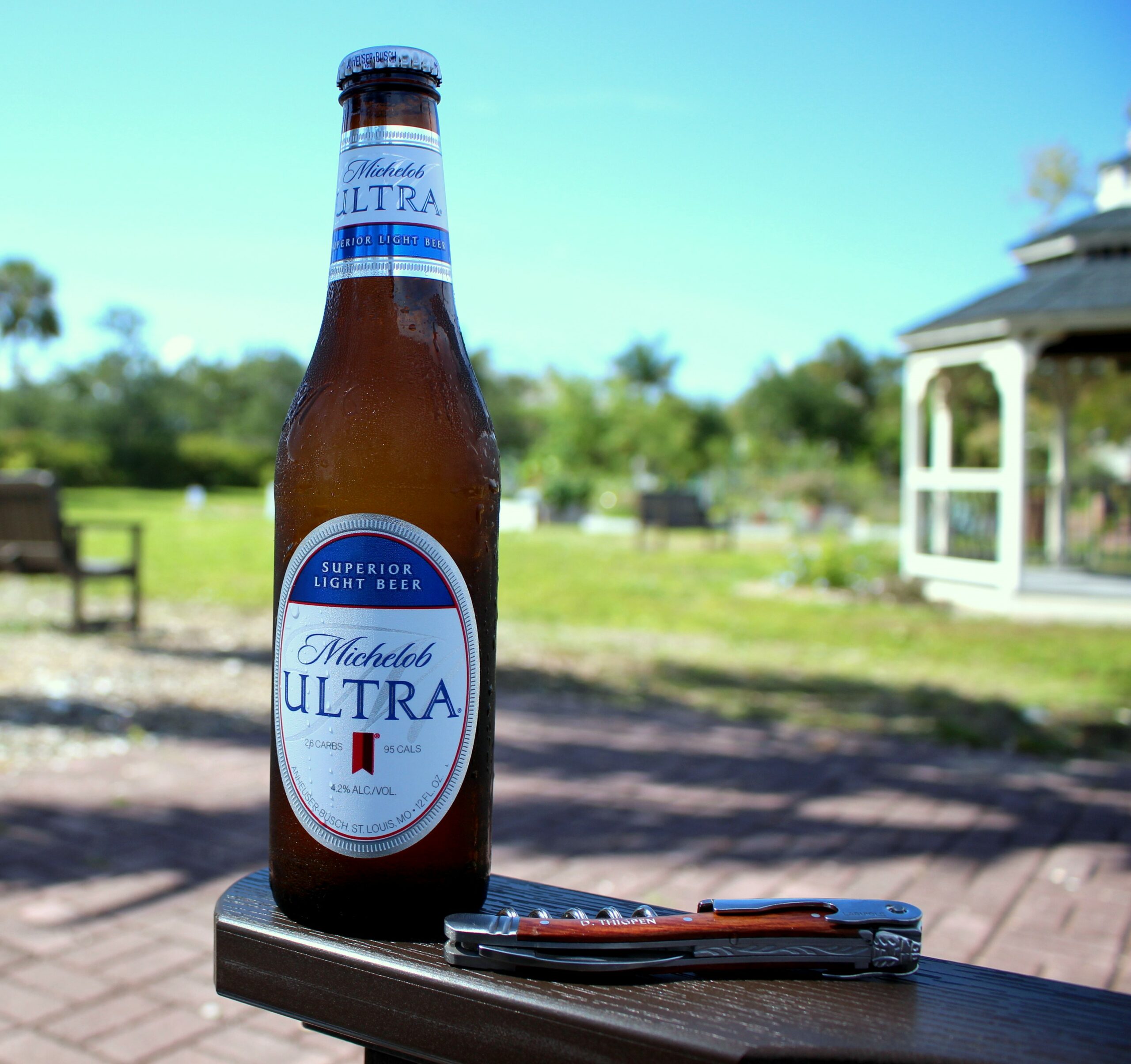 The brewing of a Michelo Ultra beer focuses a lot on the balance of hops and wholesome grains. This ends up producing a citrusy scent with a clean and crisp-tasting light beer. Its design of it is not too heavy in taste and is otherwise genius for its time. Instead of doing what everyone else was doing, they picked their audience who prefer light lagers, and now the popularity has still not ceased to grow. 
The taste can depend on a person's palate, but it is known to have mild flavoring to not overpower its clientele. The bitterness from the hops is also subtle, while the maltiness can be considered mild. A lot of people describe it as tasting a little on the grainy side while the finish is considerably light and fresh.
Overall, anyone attracted to light beers is a light drinker as well. Michelob Ultra is the best option. Just like someone who enjoys a traditional and heavy brew will not enjoy this one,, so keep that in mind.
Ingredients
Water
Rice
Barley
Malt
hops
Calories
Michelob Ultra has a total of only 95 calories for every 12-ounce serving. The major reason for Michelob Ultra being as popular as it has been is that its competitors have not even come close in the calorie regard. Having only 2.6 grams of carbohydrates per serving is incredibly rare in a beer.
Alcohol Content
Michelob Ultra contains only 4.2% alcohol per serving.
How Much Michelob Ultra To Get Drunk?
On average, five cans of beer consumed within one hour back to back can make you drunk. As far as Michelob Ultra is concerned, it can take more than 6 beers because it is significantly lighter than most beers.
Is It Healthy?
While no beer is truly healthy, Michelob Ultra, in this regard, might be an exception. It has been advertised as a sports drink almost by using sports ambassadors to market it. They take their low-calorie count as a big leap which it is. Also, Michelob Ultra is even keto-friendly, so yes, this may be a healthy beer compared to any other.
Price
A 6-pack can cost 8$USD while a 12-pack can cost 15$USD.
Conclusion
One thing that everyone prioritizes is the need to combine a good and tasteful flavor with some health-benefiting aspects as well. This introduced a lot of new and innovative products throughout the time.
One beer that met all of these requirements and took first place is Michelob Ultra. This beer aims to be deliciously high-quality while also assisting beer drinkers in making health-conscious decisions. It is a fan favorite because it is the best representation of the all-American light-lager style of beer. There is nothing but consistency when it comes to Michelob Ultra, though. As a brand, they understand their audience and their needs and end up giving them the best product in the market.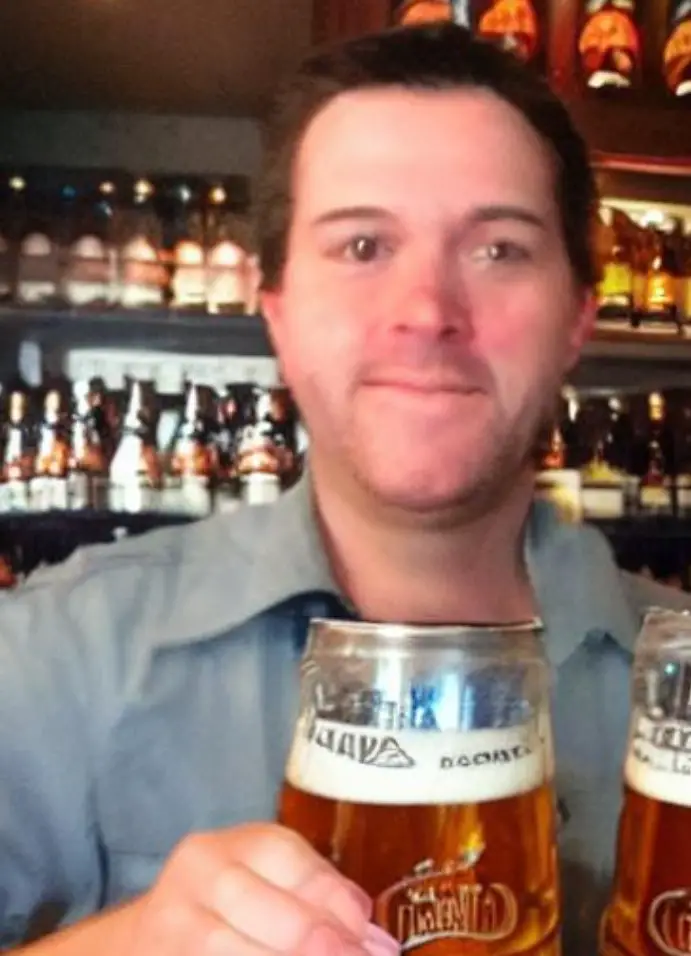 I am a passionate beer connoisseur with a deep appreciation for the art and science of brewing. With years of experience tasting and evaluating various beers, I love to share my opinions and insights with others and I am always eager to engage in lively discussions about my favorite beverage.