Mila Kunis a famous and charming face in the industry. She has done a number of movies and TV shows, including That '70s Show, Friends with Benefits, Luckiest Guy, Bad Mom, Ted, Black Swan, the spy who dumped me, etc.
She has not only excellent acting skills but a sweet and eye-catching personality too. But is Mila Kunis into alcohol and drinking just like her husband?
Well, yes, Mila Kunis drinks alcohol. She openly claims to drink and has been captured several times. Bourbon is her favorite go-to drink. However, she enjoys drinking other liquors too.
Want to know more about Mila Kunis and her favorite alcoholic drinks? Then let's delve through the article!
Does Mila Kunis Drink Alcohol?
Yes. Mila Kunis drinks alcohol. She openly drinks alcohol and isn't shy about it. She has been seen drinking with her friends, Costar and, obviously, her husband. She likes drinking bourbon the most. And the extent can be well understood by the fact that she acted as the spokeswoman for Jim Beam Bourbon for the first time just to appreciate its flavorful richness. 
Moreover, she admitted in an interview that, firstly, she sipped booze like whiskey occasionally. And that she developed the taste of rye because of her husband, Ashton Kutcher. He used to drink a scotch-based cocktail, and from him, Mila Kunis started to drink it too.
Mila Kunis And The Dry January Promise
When discussing Mila Kunis and her love for alcoholic drinks, how can one forget to mention the dry January Promise? 
Dry January is a unique champion of abstaining from drinking alcohol for the whole month of January. The person promises to remain alcohol-free for the whole 31 days of January. 
There are various actors and actresses who practice dry January, including Valerie Bertinelli, Kelly Ripa & Mark Consuelos, Bella Hadid, etc.
Similarly, Mila Kunis and Ashton Kutcher swore off alcohol consumption by signing for Dry January 2022. 
The couple acted on the rules quite strictly the whole month. However, on the last day of their fast, Mila Kunis's husband exposed her in front of the camera by showing her making a fruity alcoholic drink for herself. Then Ashton Kutcher asked her what she was doing. But Mila Kunis laughed and said that she operates according to the lunar calendar, and dry January has already ended according to it. Instead, it is a wet February for her now. 
What Does Mila Kunis Love to Drink
Although Mila Kunis is open to tasting and drinking different alcoholic liquors, she has a preference list. Moreover, she makes a unique cocktail and claims it to be her signature drink. 
So, let's find out more about her Go-To Alcoholic Drinks. 
Mila Kunis's Signature Cocktail
The first on the list is her special signature cocktail, for sure. It's a unique, dusty pinky cocktail made with Jim Beam vanilla.
The cocktail includes 1 part of Jim Beam vanilla, 1 part club soda, and adding it in 2 parts of grapefruit citrus juice. According to Mila Kunis, you can try it with apple, orange, or any other fruit juice, but the unique tartness that comes with grapefruit is unmatchable.
Bourbon- The Beautiful Spirit
And here comes her favorite drink, bourbon. Mila Kunis calls bourbon a beautiful spirit that pairs well with every meal she opts for. Let it be a cheesy lasagne, salad, or steak; all of them are incomplete without bourbon. The drink amplifies the taste by multiple folds.
Scorch
Once, Mila Kunis told Food & Wine that she started drinking with a scotch rye cocktail and eventually ended up drinking other liquors too.
It has a distinct grain-rich flavor with an aroma of smokiness.
Whiskey 
Whiskey is another alcoholic drink that Mila Kunis endorses. And before hitting Jim Beam Bourbon, she was a whiskey fan.
Why Does Mila Kunis allow her daughter to drink wine?
Mila Kunis belongs to a Jewish family. Therefore, as per the rituals of her religion, her family takes Shabbat every Friday morning. It includes drinking a sip of wine.
That is why Mila Kunis gives wine to her three-year-old daughter, and she claims to have been giving me a sip of wine every Friday since her birth.
What is "Quarantine with Ashton Kutcher and Mila Kunis"?
In 2020, during the period of Quarantine due to Covid, Ashton Kutcher and Mila Kunis paired with nocking point wines and produced a drink called "OUTSIDE" Red Blend by Ashton Kutcher & Mila Kunis. Since it was produced during the covid time, it was named a Quarantine drink. And fortunately, the liquor was sold hand-in-hand. 
What Does Mila Kunis Eat Daily?
Last but not least, let's have a quick go-through of the daily eating routine of Mila Kunis and find the secret behind her beautiful body and charming face.
Breakfast consists of fruits, bread, and an egg (omelet)
For lunch, she loves to take a piece of chicken, brown rice, and figs
At dinner, she eats brown rice with boiled fish or vegetables. 
And with all these meals, her lovely bourbon fits perfectly. 
Moreover, she said in an interview that she loves to eat 
Ice cream
Chicken 
Toasted Avocado
Moreover, she does a lot of workout to keep her body fit. She does a proper workout 5 days a week.
On Monday, she practiced stretches, circuits, and strengths.
On Tuesday, she does side activities like hiking or MMA.
Wednesday is centered around the arm.
Thursday is yet another activity day.
On Friday, she used to do yoga, cardio, and stretching 
Final Verdict
Mila Kunis drinks alcohol, and she openly claims it. She mostly likes to drink bourbon, scotch cocktail, and whiskey. Additionally, she makes Mila Kunis's Signature Cocktail which is absolutely stunning in its taste and appearance.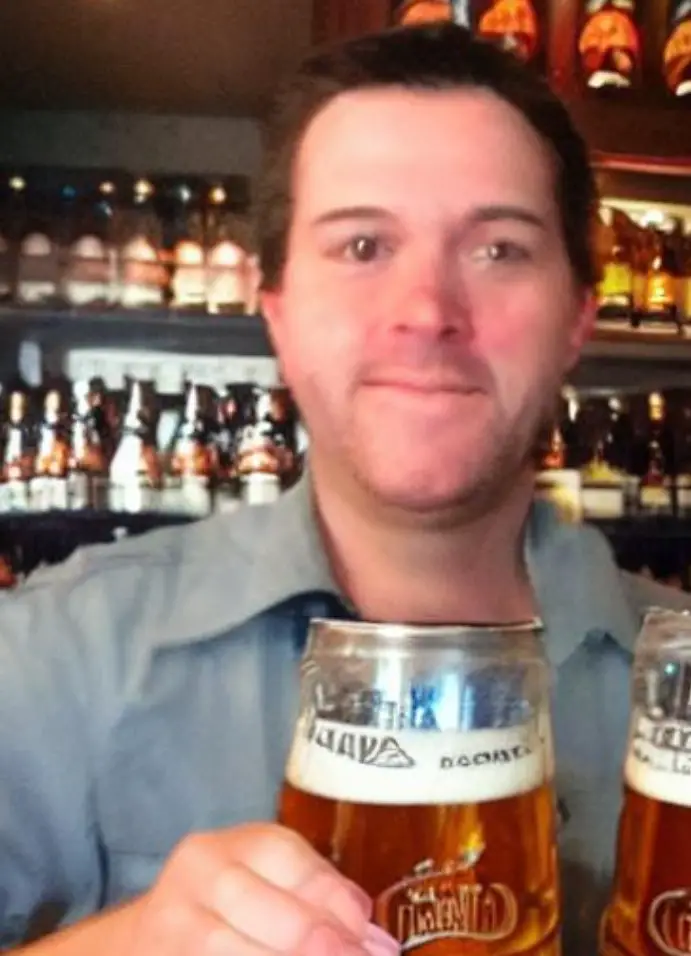 I am a passionate beer connoisseur with a deep appreciation for the art and science of brewing. With years of experience tasting and evaluating various beers, I love to share my opinions and insights with others and I am always eager to engage in lively discussions about my favorite beverage.