Though Monaco is a small European sovereign city-state located at French Riveria, it still offers a vibrant beer culture. The country is known for its lavish lifestyle, peaceful environment, and beer festivals held by the principality of Monaco every year.
If you want to discover the beer scene in the city-state, check out Monaco's top ten beer brands to sip in style. 
1. Monte Carlo Beer Amber
Monaco is a small country, but the place has a lively beer scene. The pride of the city-state is Monte Carlo Amber Beer. It is an International Amber Ale brewed with the finest malt, bread, and caramel. The beer has a hazy dark copper body with a long-lasting tan head of foam. 
It is a highly drinkable beer with a malty, bready, and hoppy aroma with a hint of caramel. The taste reflects the nose with a decent bitterness. Its mouthfeel is pleasantly smooth. The Monte Carlo beer is a crowd-pleaser, so try it at least once in a lifetime.
2. Hoegaarden
Are you looking for a witbier in Monaco? If yes, try Hoegaarden!
It is among the quality witbiers with an inviting aroma and flavorsome taste. The beer pours a hazy yellow color with a dense foamy white head. It retains for a long time and leaves ample lacing behind.
The smell of wheat, orange zest, and coriander is fascinating, and the taste matches the nose. It is a medium-bodied beer with a refreshing mouthfeel and average carbonation. 
3. Monaco Beer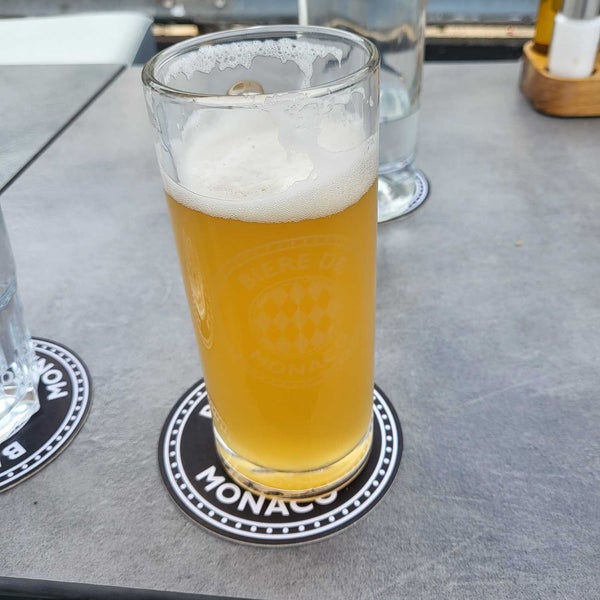 Refreshing, light, and flavorsome!
Monaco Beer is the best-selling beer from Brasserie de Monaco. It is a German Pilsner with a strength of 5.8% ABV. The slight malt character of this delicious beer makes it unique. It has a pale golden body with a bubbly white head that stays persistent for a few moments. 
Like a classic German Pilsner, it suggests sweet malt and flowery hops scent. The taste is a blend of sweet maltiness and floral bitterness with a touch of yeast flavor. It finishes bitter with a metallic aftertaste. Also, it feels light and creamy on the palate. The beer profile is decent, so connoisseurs should taste this delightful Pilsner. 
4. Blonde 5°
Blonde 5𝆩 is a hazy pale golden German Pilsner with a standard 5% alcohol content. It is another famous beer from Brasserie de Monaco. The cloudy appearance with a nice-looking foamy white head sweetens the look of this tantalizing Pilsner. It leaves patchy lacing behind.
The sweetish malt scent with herbal hops and citrus notes makes this refreshing beer more special. It offers a light mouthfeel with average carbonation. The taste follows the aroma, but the citrus aftertaste is excellent. 
Whether you need a light beer on a hot day or want to release stress after work, Blonde 5𝆩 is one of the ideal options.
5. Irish Stout
A more robust version of a light and mild Ale, Stout beer usually comes with a full-bodied and complex character. Irish Stout is a creamy and delicious Dry Stout brewed by Brasserie de Monaco. It has an amber-brown color with a medium-sized tan head.
The chocolate and coffee notes with toasted and roasted caramel enhance the flavor of this tasty beer. It is lighter in the body with a creamy, smooth mouthfeel. The taste matches the nose, but the complex flavor stands out. Moreover, this Irish Stout is crushable and worth trying. 
6. Paulaner Salvator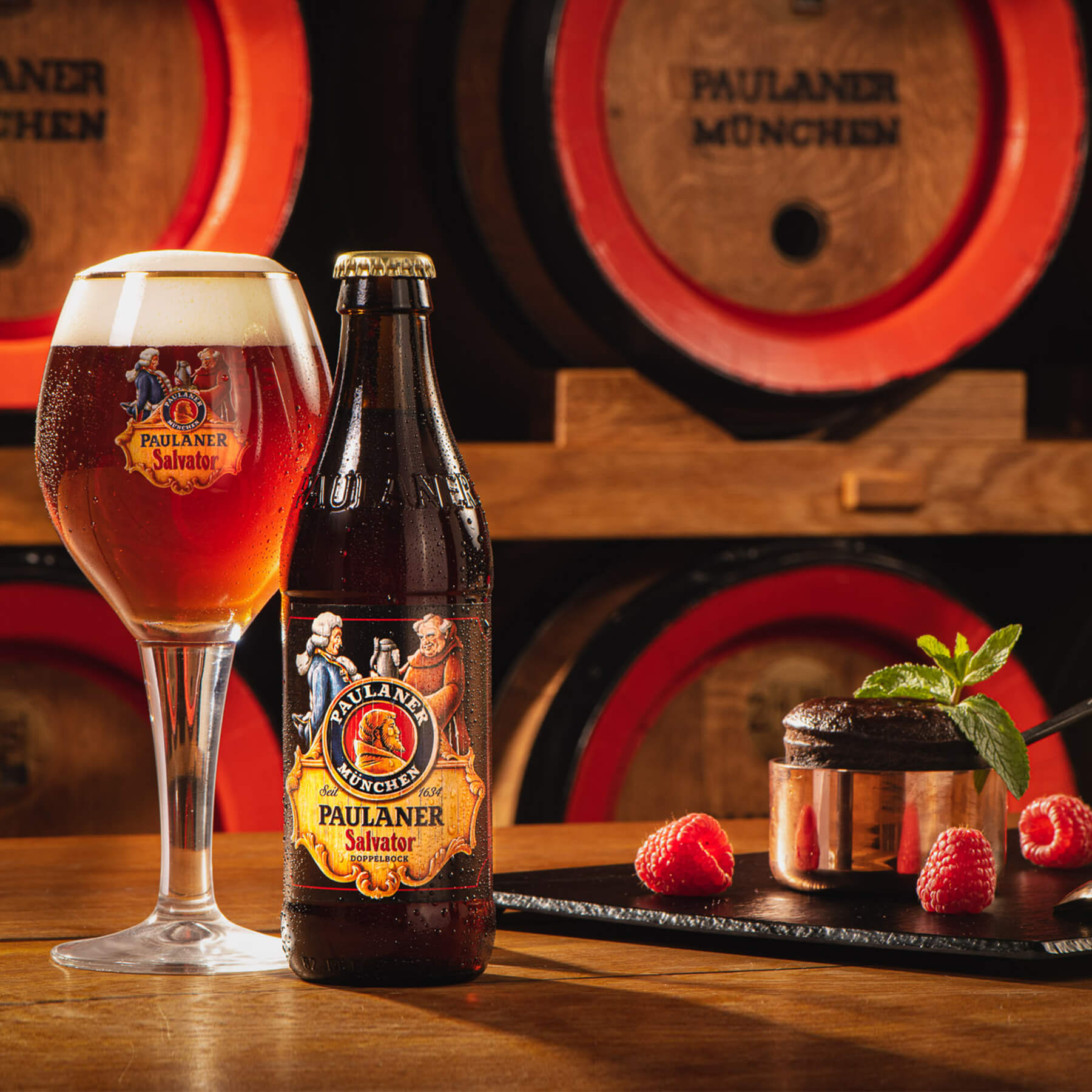 Paulaner Salvator is a Doppelbock German beer with 7.9% ABV. It is an unfiltered bottom-fermented beer with a dark beige color. The head looks thin and dissipates within a few seconds. 
It is a delicious blend of flavorful tastes and sweet aromas. The scent suggests malt sweetness and fruitiness mingled with bitter hops. It feels pleasantly smooth and tasty on the palate with touches of sweetness. You can enjoy this crushable beer after work or with your meal.
7. R For Community
Undoubtedly, Brasserie de Monaco dominates the Monaco beer industry with a wide range of distinct flavors. R for Community is one of them. It is an American Pale Lager with a standard 5% alcohol by volume. With a transparent golden body, the beer possesses an inviting appearance with a small white head.
It suggests a mild aroma of malt and yeast, while the taste is malty with grassy hops and a honey-like flavor. The beer feels crisp on the palate, with a hoppy bitterness at the end. R for Community is a pleasant Lager, so don't miss out on it. 
8. Monte Carlo Blonde
Monte Carlo Blonde is a blend of three imported hops and three malts. The beer pours a light yellow with a medium-sized foamy white head that retains for a few seconds.
The grainy and bready aroma with hints of caramel give a pleasant feel, but the flavor is complex and delicious with citrus and lemon notes. It provides a crisp and delightful mouthfeel with low carbonation.
Do you want to try something light and refreshing in Monaco? If so, you must choose Monte Carlo Blonde. It will quench your thirst. 
9. Leffe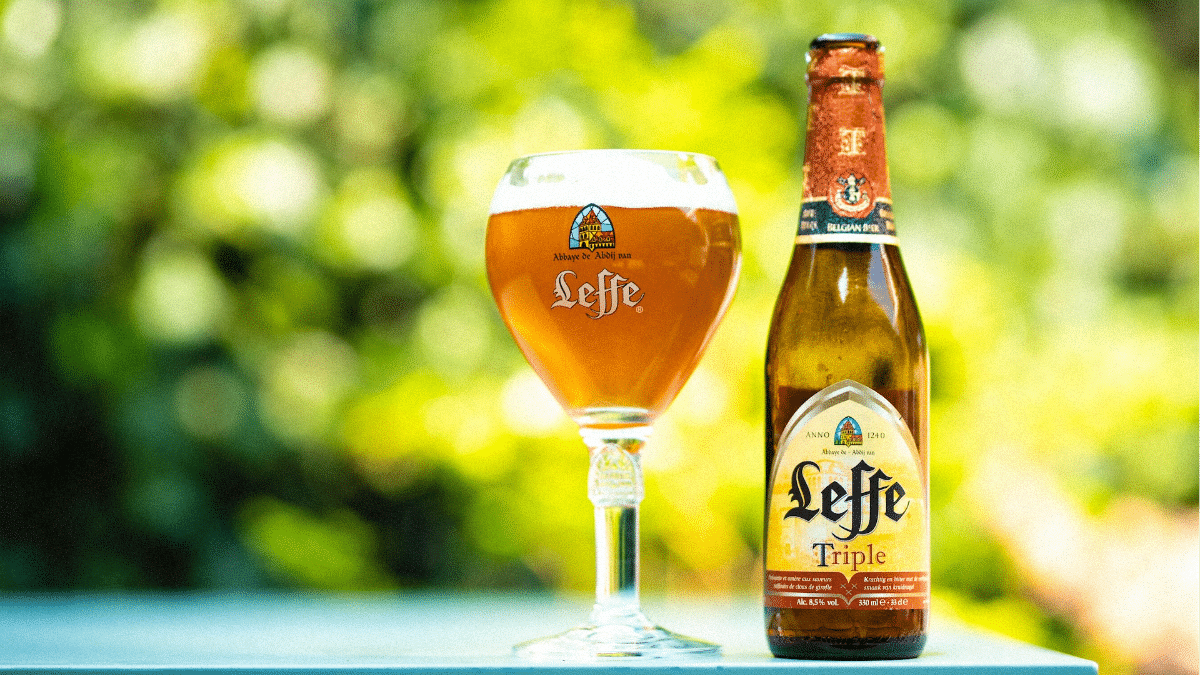 Though Leffe is a Belgian beer, you can find it in Monaco. It is a Belgian Blonde Ale brewed with top-quality ingredients. The beer has a strength of 6.6% alcohol by volume. Its body is clear golden topped with a fluffy white head that stays stable for a few minutes. 
The aromatic flavors offer dried fruit, vanilla, clove, and other spices with a moderate sweetness that feels pleasant on the palate. Leffe is a highly-carbonated beer with a medium body. Moreover, it pairs well with any traditional food, so buy this decent Ale and enjoy your stay in Monaco. 
10. Ambrée
Ambrée is an International Amber Ale with a strength of 5.5% alcohol content. It is a flavorsome beer that pours an amber color with a foamy white head. 
The smell offers malt, toasted rye bread, caramel, and fruit with earthy hops, while the taste follows the nose well. Ambrée is a light-bodied beer with average carbonation. Also, it feels pleasant on the palate with a slightly hoppy finish. The overall flavor of this refreshing beer is enjoyable and worth trying.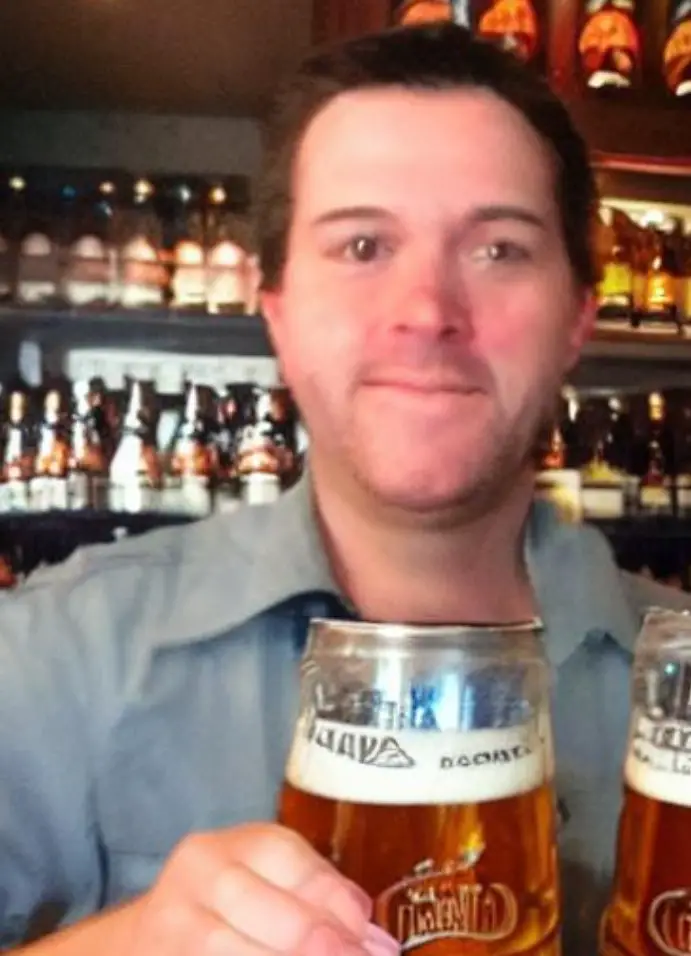 I am a passionate beer connoisseur with a deep appreciation for the art and science of brewing. With years of experience tasting and evaluating various beers, I love to share my opinions and insights with others and I am always eager to engage in lively discussions about my favorite beverage.