The small but gorgeous Balkan country in Europe, Montenegro, is a blend of rich culture, picturesque landscapes, and an emerging beer scene. Though wine is famous among the citizens of Montenegro, they still offer a dynamic brewing experience. From thirst-quenching pilsners to deliciously creamy stouts and porters, the beer culture is a fusion of tradition and innovation. 
Do you want to discover exclusive beer brands from Montenegro? If yes, don't miss out on these top ten irresistible flavors.
1. Niksicko Gold
The oldest and the most consumed beer in Montenegro is Niksicko and its different versions. However, Niksicko Gold is one of the delightful beers with quality flavors. It is an International Premium Pale Lager with a 5.2% ABV of medium strength. With a translucent golden body and a fluffy white head, Niksicko offers lager malt and a smokey aroma.
It is a standard pale lager with a classic combination of lager malt and grassy hops taste. Additionally, the flavors of citrus and corn enhance the flavor profile. Niksicko Gold is a well-carbonated and medium-bodied beer with a smooth finish, perfect for any occasion.
2. Mammut Pilsner
Are you looking for a refreshing Pilsner in Montenegro? No worries, Mammut Pilsner is the ultimate solution to your cravings!
The pale hazy yellow body with a foamy white head that dissipates quickly makes a decent appearance. Like other traditional Pilsners, Mammut Pilsner is a classic blend of maltiness and hoppiness. Herbal and grassy aromatic flavors will surely ignite your taste buds. The hints of corn further enhance the flavor profile with a medium-bodied feel and a well-carbonated texture. It will always taste good whether you like it alone or with your favorite dishes. 
3. Jelen Pivo
Undoubtedly, Jelen Pivo is a pride of Serbia, but it has also won everyone's hearts in Montenegro. It is a European Pale Lager brewed with homegrown ingredients. Synonymous with deliciousness, Jelen contains a 4.6% ABV. The transparent amber color always looks incredible with a short-lived foamy white head.
Jelen Pivo suggests citrus and bready malt with touches of sweetness and rye. The taste reflects the nose with additional wheat flavor and herbal, floral hops. Whether you believe it or not, this refreshing beer is well-carbonated and medium-bodied. It finishes clean and smooth with a slight bitterness at the end.
4. Fabrika Portun
Do you want to elevate your drinking experience in Montenegro? Discover the authentic flavors of Fabrika Portun!
It is a Stout with a strength of 5.5% ABV. The beer pours an opaque black color with a 2cm tan head of foam. With chocolate malt, milk, and smokey notes, the aromatic flavors of Fabrika are deliciously creamy. It provides a velvety feel on the palate with a smooth finish. The beer is medium-bodied with average carbonation. Try it once and become a fan of it.
5. Akademija Brewery Profesor Hopppss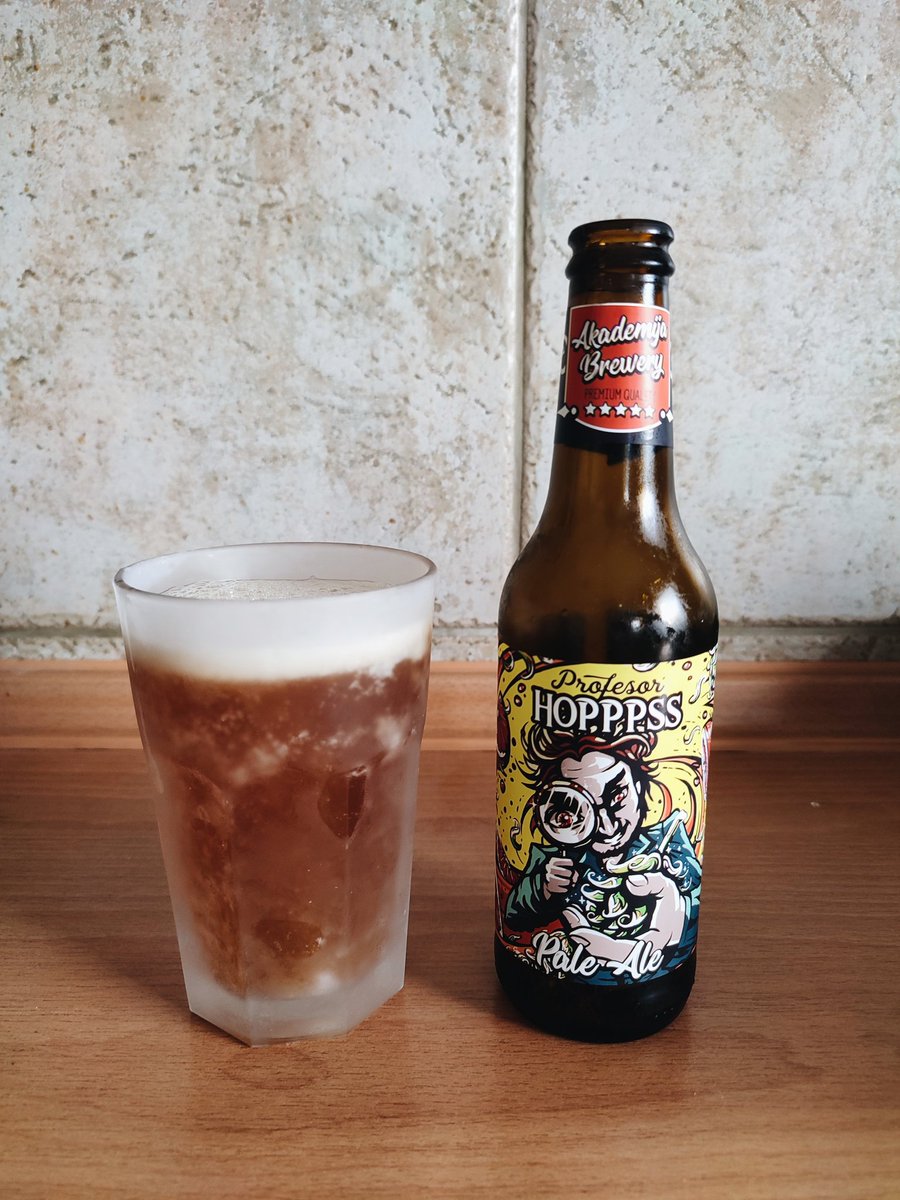 Profesor Hopppss is an American Pale Ale brewed by Akademija Brewery. It pours an amber color with a frothy white head. The cloudy appearance with fruity aroma makes a perfect look. 
It is a well-balanced beer with fruity hop highlights and malt sweetness. Also, this medium-bodied APA offers a pleasant mouthfeel with average carbonation and a smooth finish. It is ideal for sun-soaked beach parties and road trips.
6. Kronenbourg 1664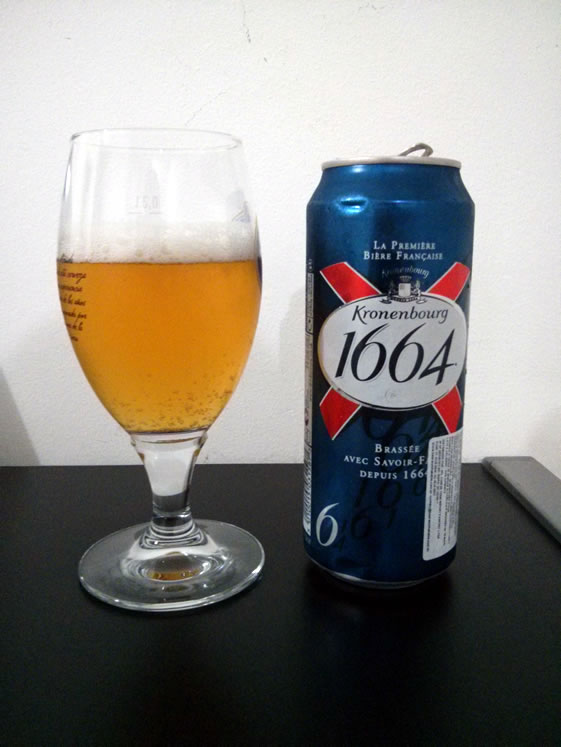 French beers are famous around the globe, and so are in Montenegro. If you check several restaurants and bars, you will find many. Kronenbourg 1664 is a widely-consumed European Pale Lager with a crystal-clear golden body and a fluffy white head of foam that leaves moderate lacing behind.
It offers a unique fusion of grain and malt flavor with a crisp, refreshing mouthfeel. The beer contains a standard 5.5% alcohol content. It is a medium-bodied Pale Lager with fizzy carbonation and a metallic aftertaste. Moreover, Kronenbourg 1664 is everyone's favorite international beer brand that seems perfect for every event.
7. FIT Svetlo
FIT Svetlo is a classic American Pale Lager brewed in Montenegro. The beer pours a straw yellow color with a diminishing head. It suggests a grainy aroma with a biscuit malt flavor. 
The mouthfeel is medium-bodied with average carbonation and a clean finish. It is highly drinkable and a perfect summer beer.
8. 3Bir Akira
3Bir Akira is a Serbian beer, but it is available in Montenegro. The availability depends on restaurants and bars. It is a Red IPA with a strength of 6.5% alcohol content. The light golden body with a creamy, beige head uplifts its appearance with a subtle touch of haziness.
The smell is pleasant, with fruity, hoppy, and chocolatey flavors. With caramel, roasted malt, herbal, and grassy hops in the background, 3Bir Akira is a medium-bodied beer with soft carbonation and a smooth mouthfeel. It feels delightful and delicious on the palate. The texture is excellent, making it an exceptional choice for casual parties or official events.
9. Onogost Svijetlo Pivo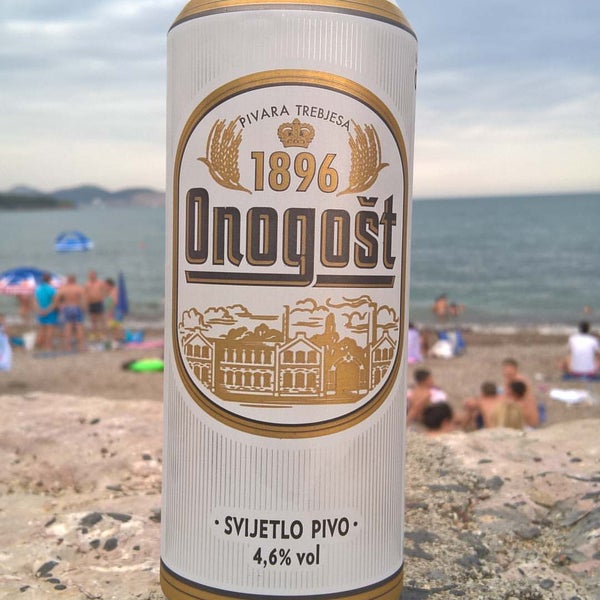 Are you a fan of Premium Pale Lager? Look no further than Onogost Svijetlo Pivo!
The pale yellowish body with an off-white foamy head leaves a good impression on beer enthusiasts. It suggests a pale malt aroma with caramel notes and mild hoppiness. The taste follows the nose with an additional touch of honey and bread. It feels refreshing on the palate with a sweet finish.
Onogost Svijetlo Pivo is a decent Pale Lager with high drinkability. You can add it to your bucket list to try later. Also, introduce it to your friends so that they can share their two cents on this beer profile.
10. Lav Pivo
Lav Pivo is a Serbian beer, but you can find it anywhere in Montenegro. It is a dark amber International Pale Lager with a tempting scent and delicious taste. With a ring of foamy white head that enhances its appearance, Lav Pivo contains 4.5% ABV.
The aroma and taste offer malts, creamy corn, and grassy hops with a full-bodied feel and soft carbonation. It is quaffable and worth trying. According to the reviews, this one is the best-selling among other international beers in Montenegro.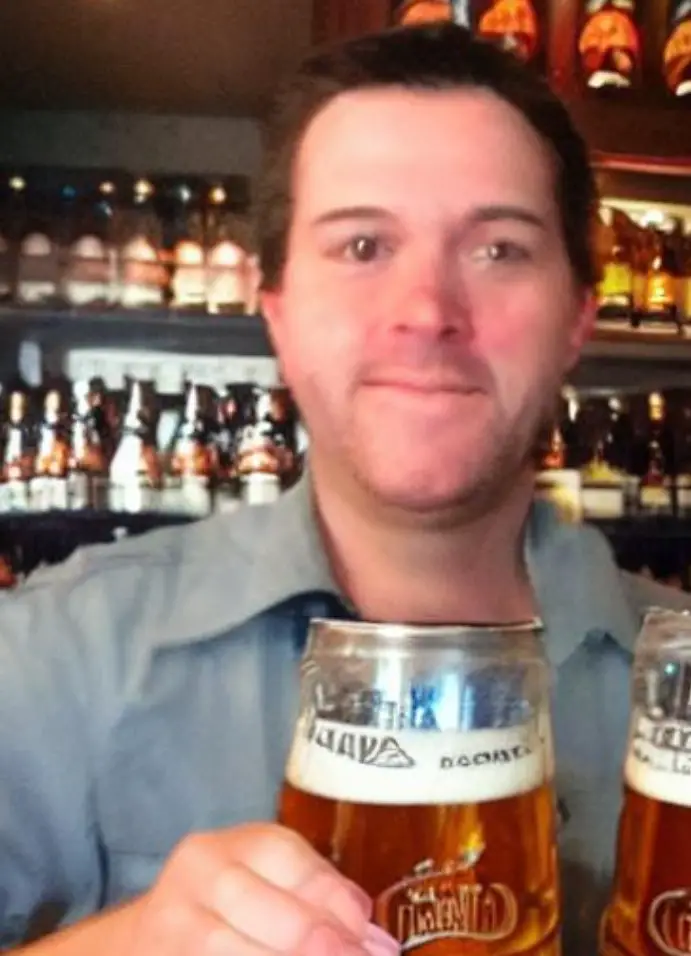 I am a passionate beer connoisseur with a deep appreciation for the art and science of brewing. With years of experience tasting and evaluating various beers, I love to share my opinions and insights with others and I am always eager to engage in lively discussions about my favorite beverage.