Though Serbia is a small nation with the friendliest people, the country offers a vibrant beer scene. The nightlife is exotic, and you will find a few widely consumed beers to enjoy your trip to the country.
Jelen and Lav are the best options in Serbia, but there are plenty of other beer brands, so check out the list of the top ten premium beer brands to discover. Don't forget to share it with your best buddies. They would love it!
1. Jelen Pivo
The pride of the Serbian beer industry is Jelen Pivo. It is the most popular beer brewed with homegrown ingredients. This European Pale Lager is synonymous with quality and deliciousness. It contains a 4.6% alcohol content. The clear amber body is nice-looking with a low-retention white foamy head.
The smell of Jelen Pivo suggests bready malt and citrus with hints of rye and sweetness, while the taste matches the aroma with additional notes of herbal hops and wheat. It is a well-carbonated and medium-bodied beer that offers a crisp mouthfeel with a clean but slightly bitter finish. The beer profile is simple yet impressive, making it an excellent option for a sunny day.
2. Lav Pivo
Lav Pivo is a dark amber International Premium Lager with an arousing aroma and irresistible taste. The ring of the white foamy head makes a decent appearance. It has a strength of 4.5% ABV. 
The nose suggests creamy corn, malts, and hops, but the flavor is corny and sweet. It is a full-bodied beer with soft carbonation and is highly drinkable. Lav Pivo is the best beer in Serbia after Jelen, so add it to your bucket list. 
3. Dogma Serbian Barrels No. 4 – Saison
Have you heard about Dogma's wide selection of delightful beers? If not, try Serbian Barrels No. 4!
It is a Saison beer aged in white and red wine barrels. The body is hazy golden with a medium-sized white foamy head. Its smell offers white wine, citrus, and peach notes with a fruity flavor. It is a well-carbonated beer with a sourish finish. You can pair it with different Serbian dishes. Also, Serbian Saison beer is a pure delight, so don't miss out! 
4. Zebrew Lollihop
Belgrade in Serbia is the hub of several renowned breweries. One is Zebrew Brewery. Its most-selling beer is Zebrew Lollihop. It is a hazy IPA with a strength of 7% alcohol by volume. The straw-colored beer looks decent, with a white head of foam that leaves moderate lacing behind.
With a slightly fruity nose, the taste of Zebrew Lollihop offers a distinct and delicious blend of Citra and Simcoe hops with fruity sweetness. It is a well-carbonated IPA with aromatic flavors. So, taste it to believe it yourself!
5. Salto Pale Ale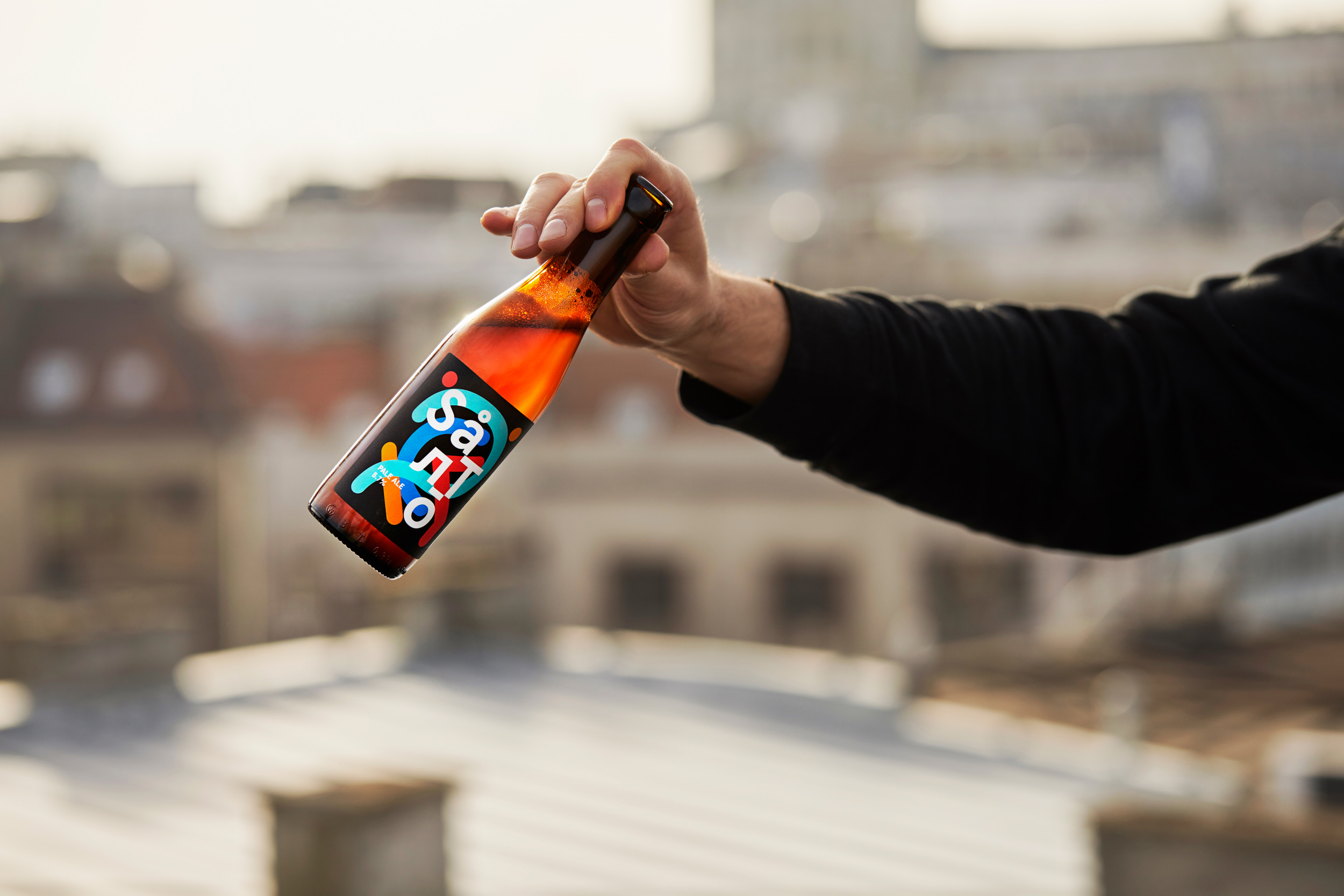 With full of hop-driven tropical notes, Salto Pale Ale is another decent beer brewed in Serbia. It is refreshing, light, and a perfect option for summer. The beer is unpasteurized and unfiltered, with a yellow-golden body and aromatic hops. It is an American Pale Ale with a beautiful blend of hoppy bitterness and tropical flavors, including elderflower, grapefruit, and tangerine. 
It feels refreshing and smooth on the palate with its full-bodied character. With a well-carbonated texture, Salto Pale Ale is an exceptional choice for outdoor trips or casual meetups.
6. BIP Svetlo Pivo
BIP Svetlo Pivo is another European Pale Lager with aromatic flavors and a pleasantly refreshing mouthfeel. The beer pours a translucent straw-yellow color with lively carbonation and a fluffy white head that fades away after a minute.
With notes of bready malt, green apple, and toffee, the aroma of BIP Svetlo is clean. The taste matches the nose with hints of sweet grain. It is a light-bodied beer with a crisp mouthfeel, average carbonation, and smooth finish, making it a tempting option for casual parties. 
7. Crow Pevac
Do you like Red IPAs? If so, Crow Pevac is the right choice!
With Citra, Columbus, and Nelson Sauvin hops, the Red IPA pours a transparent red-amber color with a frothy off-white head. The head retention is impressive.
Crow Pevac suggests the aroma of caramel, rye, grapefruit, malt, and citrus, while the taste reflects the nose. It is a classic fusion of light malt sweetness and distinct hoppy bitterness. The beer is medium-bodied with moderate carbonation and a slightly oily texture. Also, Crow Pevac goes well with traditional Serbian cuisine. 
8. Kors Black Fire
Kors Black Fire is an Imperial Stout brewed in Serbia with deliciously creamy flavors. It pours a deep black color with an off-white head that does not last long. The beer contains 8.6% alcohol content. 
With aromatic notes of caramel malt, coffee, chocolate, molasses, licorice, and vanilla, the taste of Kors Black Fire follows the nose. It is a full-bodied beer with lively carbonation and a sticky mouthfeel. Kors finishes bitter, but the overall beer profile is impressive. 
Whether you believe it or not, Imperial Stouts are among the best beers around the globe, especially for dinner and night parties.
9. Kabinet BonBon
The thickness and stickiness of Kabinet BonBon make it different from other flavored Imperial Stouts. The beer is a fusion of homemade caramel and imported hops, including Saaz, Centennial, and Magnum. It pours a deep black color with brown caramel spots.
The aroma and taste offer caramel, coffee, and chocolate notes with a touch of toffee. Its creamy texture enhances the appearance and beer profile with a tasty mouthfeel. It is a medium-bodied Imperial Stout with moderate to high carbonation. 
Kabinet BonBon is a highly drinkable beer with a refreshing taste, so grab the glass and enjoy it with your favorite people.
10. 3Bir Wild Dogs
3Bir Wild Dogs is a Wheat Ale with a yellow body and creamy white head of foam. The classic combo of malt and hops enhances its impression in the beer industry because it is synonymous with quality and irresistible flavors. 
The taste of raspberry, red fruit, and wheat with subtle bitterness make this beer an excellent option for casual gatherings. It is creamy and refreshing, so discover it by yourself!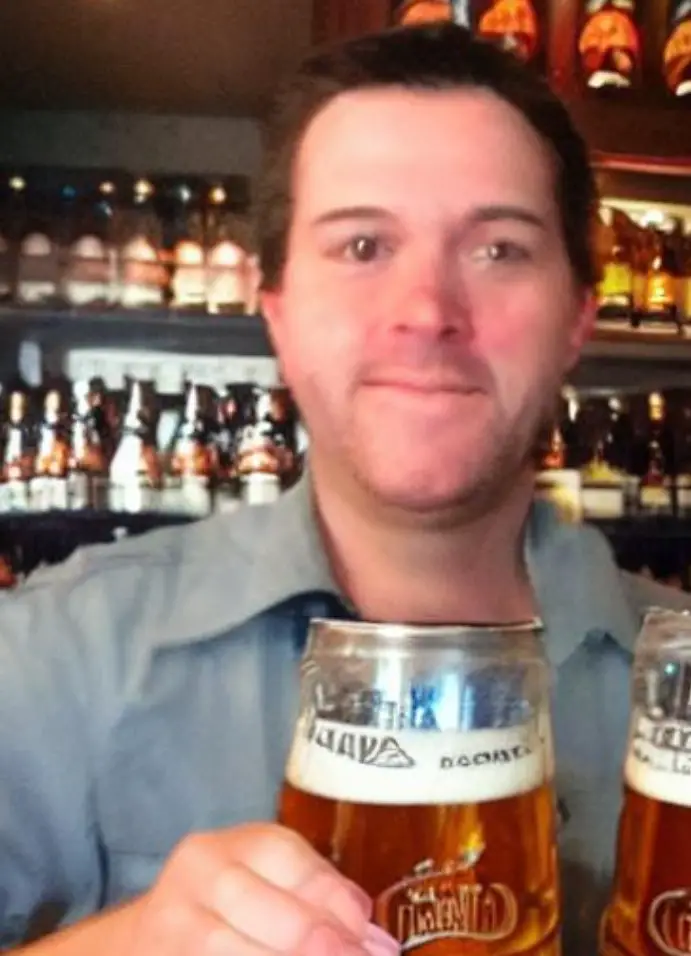 I am a passionate beer connoisseur with a deep appreciation for the art and science of brewing. With years of experience tasting and evaluating various beers, I love to share my opinions and insights with others and I am always eager to engage in lively discussions about my favorite beverage.