Most African countries consume alcohol only at special festivities, ceremonies, and rituals. Usually, male adults drink a lot because they consider it inappropriate for females and kids. But it only happens in some regions of Africa according to their culture. Among all the African countries, South Africa is ahead in alcohol consumption. 
Since the demand for alcohol has been rising rapidly in Africa, the continent has brewed some fine beers for alcohol lovers, so here is the list of top African beers to have fun with friends and family.
1. Castle
Consider it the pride of South Africa, the Castle Lager is arguably the most-consumed beer in the country. Whether you are on a beach for vacation or tired after a long hectic work day, this pale lager with a refreshing taste is your ultimate choice.
The Castle Lager is an exquisite blend of fruitiness, a pinch of sweetness, and a lot of bitterness, thanks to hops and malts. With an ABV of around 5%, the oldest South African beer is golden in color. It creates a white head for a few seconds, then fades away. Altogether, the Castle is an excellent beer that can go well with barbeque and other traditional food.
2. Sibebe
Eswatini might have economic and social issues in its country, but the people of the land are lively and love to spend quality time with their family and friends. Like South Africans, Eswatinians also consume alcohol to some great extent. The nation-wide famous beer is Sibebe, which is a pale lager. 
This golden alcohol, with a hint of corn grains, malts, and grassy hops, is a medium-bodied beer brewed from medium carbonation. It has a dry and bitter aftertaste, making it the right choice because of its refreshing crispiness. Additionally, Sibebe has 4.8% alcohol content in it. So, whenever you get a chance to Eswatini, try this beer along with Halala beer, another famous one in the country.
3. Windhoek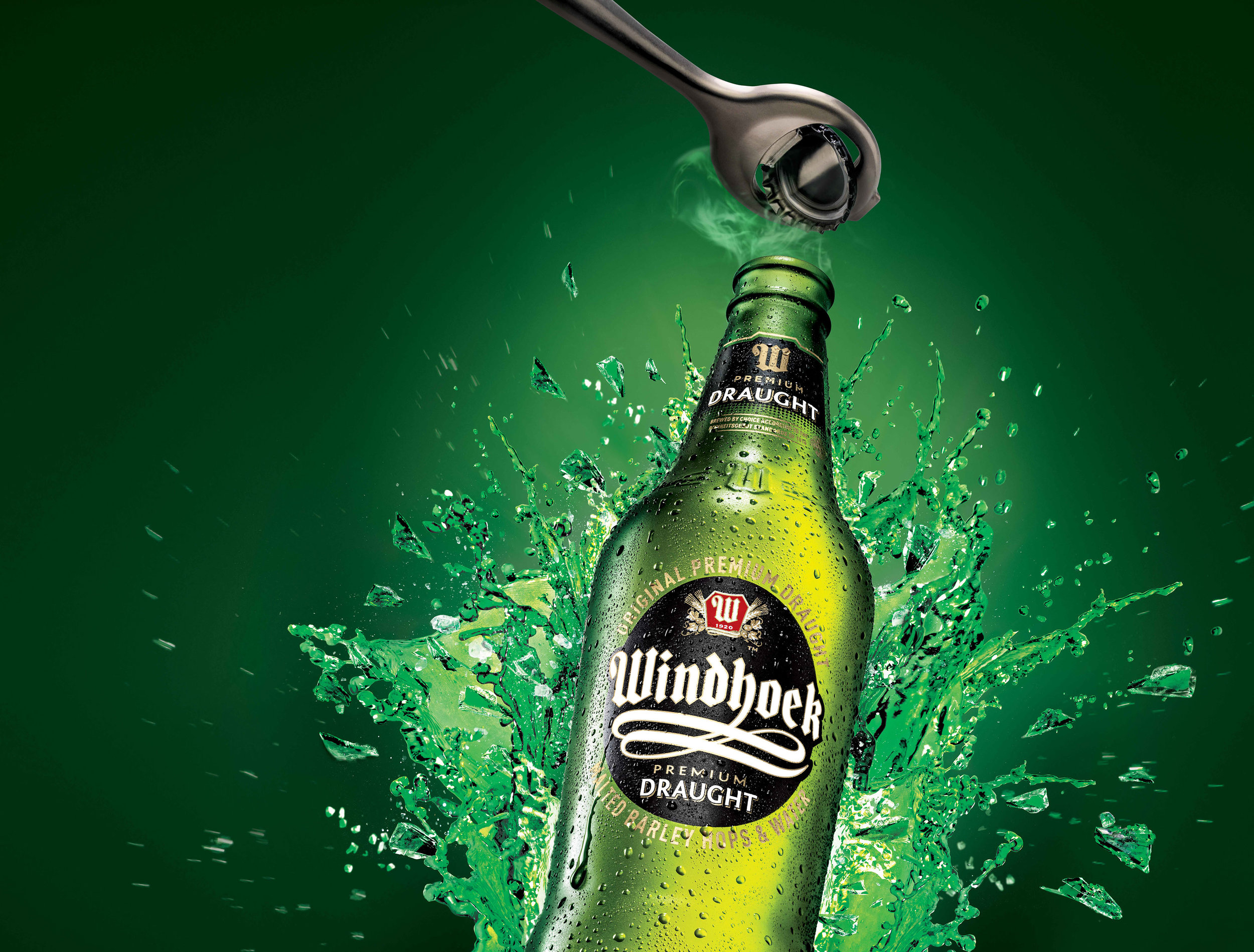 The Republic of Namibia might be known for its dunes, geographical landscape, and natural tourist attractions, but its drinking culture is also popular in Africa. Windhoek Premium Lager is among Namibia's most consumed beers, with an alcohol content of 4%. 
Windhoek smells like a traditional lager with an aroma of citric notes, grainy malts, and hops. It also has vegetable notes with a hint of sweetness and bitterness, making it a balanced light-bodied beer to spend some good moments every day. Moreover, Windhoek has a reasonable portion of carbonation, so you can easily handle this light premium lager.
4. Tango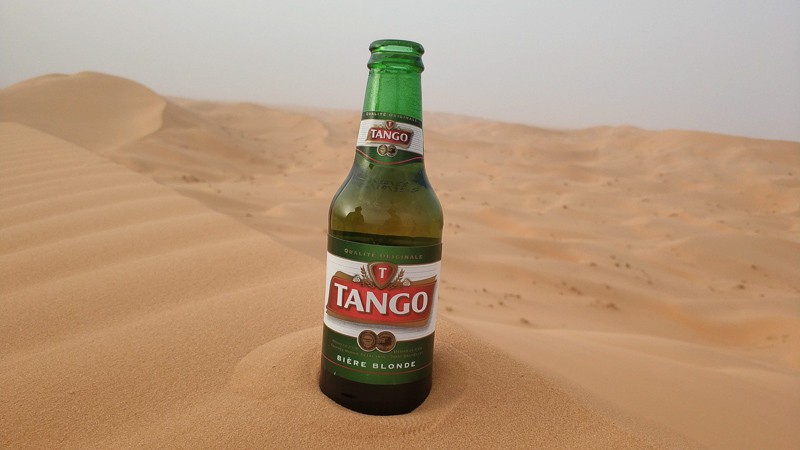 Though Algeria is a Muslim-majority country, and it is religiously prohibited for Muslims to drink alcohol, the region still brews a decent amount of wine and beer. Only some parts of Algeria consume alcohol. The most prominent brands ruling the territory are Tango Biere and Samba.
Launched in 2001, Tango Biere is a private brewery. It is relatively more famous among Algerians than Samba. Bought by Heineken International in 2008, Tango is now a household name in the country. Its clear gold color with frizziness creates a white head when poured into a glass. With an ABV of 4.8%, this beer gives the taste of grainy malts and mild hops with a refreshing aroma and a slightly bitter finish.
5. Zambezi
Zimbabwe does not officially or socially encourage drinking culture. It means you can not publicly drink, but the drinking culture is not entirely banned there. You can still enjoy a beer or other beverages at private gatherings. Even the country has some of the finest beer brands in Africa, such as Zambezi, Eagle, and the South African Castle Lager. 
The Zambezi, Zimbabweans' favorite beer brand, is a premium lager beer with pale color and a hint of refreshing aromas. Brewed from top-quality barley, hops, maize, and malts, the Zambezi has a 4.7% alcohol content. It is a full-bodied beer with a bitter Aftertaste. If you are looking for quality beer in Zimbabwe, you should consider trying Zambezi.
6. Maluti
Lesotho is among the top ten alcohol-consumption African countries. You can imagine the quality of beers brewed in that region. The nationally beloved beer is Maluti, and it is pale and a light to medium-bodied beer. It offers a diverse range of flavors, including cereal, sweet, and malty, with a hint of grassy hops. Under soft carbonation, this pale yellow beer, with an ABV of 4.8%, is the ultimate solution for your drinking cravings.
7. Brau Zero
Another African Muslim country, Libya, is a beautiful region to explore. It also brews beer but with a unique flavor. The most consumed drink in Libya is Brau Zero. It is a low or zero-percent alcoholic beer with a hint of grains, cereals, and malts. The beer lacks hops, but its dark gold color with an off-white head makes the appearance pleasant. However, heavy drinkers would never like such sort of low-alcoholic drinks.
8. St. Louis Lager
The Botswanian beer, St. Louis Lager, is a low-alcoholic beer with an ABV of 3.5%. It has the aroma of unique ingredients, including malts, grains, and cardboard. With a transparent medium golden color and a thin-layered white head, St. Louis offers a light to medium-bodied beer with soft carbonation. The taste may not be tempting for strong drinkers, but it is a decent beer with a dry finish.
9. Celtia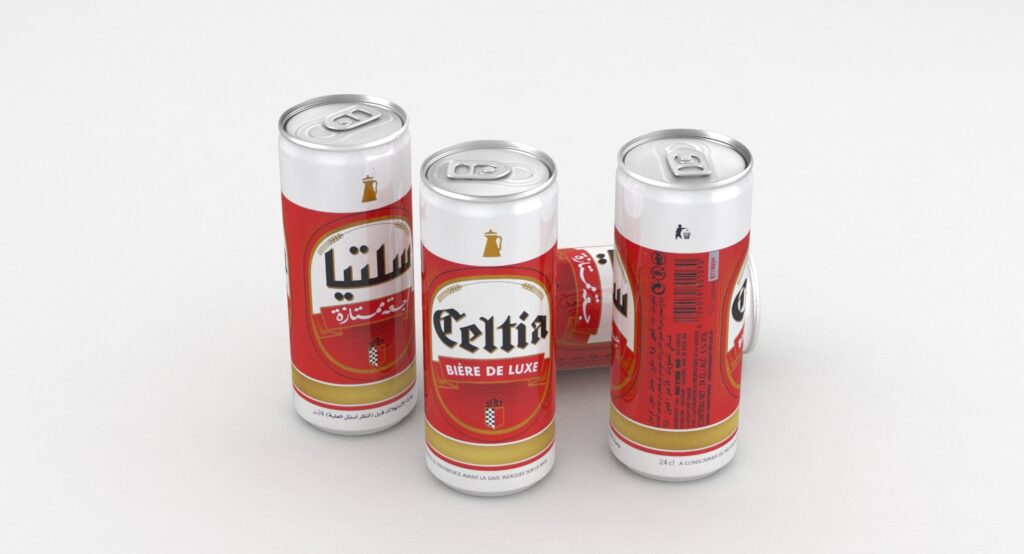 Celtia, Tunisian beer, matches the international standards of alcoholic beers with a light golden color and foamy white head when poured into the glass. Brewed from sweet malts and hops, you will taste sweetness when drinking this most consumed beer from Tunisia. It contains 5% alcohol content, making it a medium lager with soft carbonation. Celtia gives a refreshing and crispy taste with a metallic finish.
10. Nile Special
Launched by Nile Breweries in Uganda, Nile Special Lager is American-style alcohol with an ABV of 5.6%. This pale golden-colored beer creates a foamy white head when poured with thin lacing. It offers an aroma of grains and sweet malts. Moreover, it is a light-bodied beer, perfect for casual gatherings.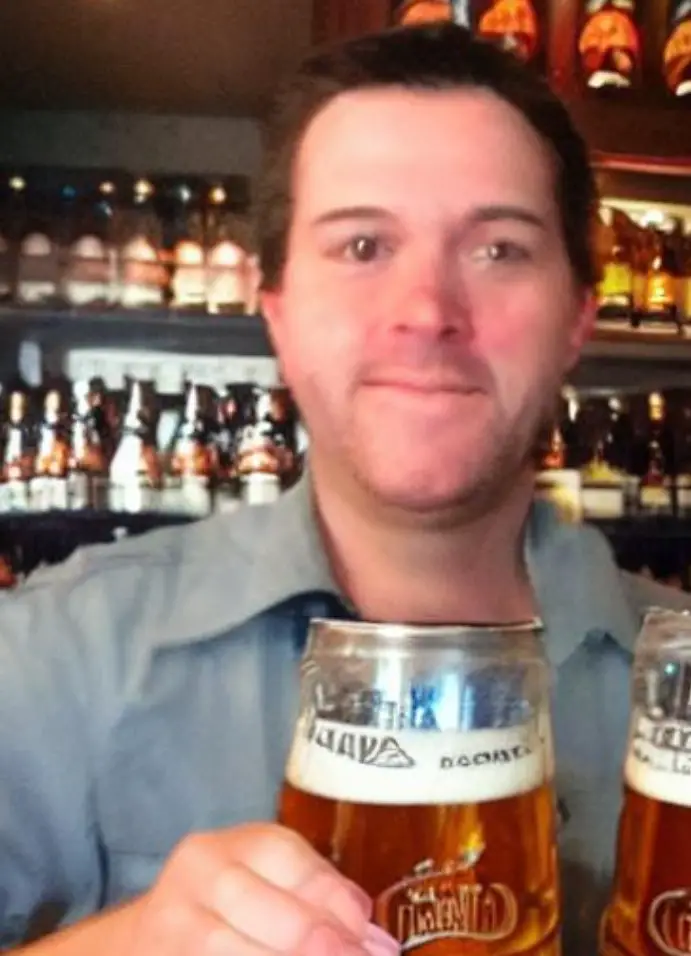 I am a passionate beer connoisseur with a deep appreciation for the art and science of brewing. With years of experience tasting and evaluating various beers, I love to share my opinions and insights with others and I am always eager to engage in lively discussions about my favorite beverage.