Like every African country, South Africa also has a booming beer culture. With the help of old-age brewing techniques and traditions, South African Breweries experiment and innovate new beer styles with aromatic flavors that influence younger drinkers. From full-bodied Stouts to Adjunct Lagers to Pale Ales, one can expect premium quality beers in SA year-round.
The craft beer scene is rapidly growing in the region, resulting in an increasing number of beer festivals and microbreweries. If this fascinates you, don't miss out on these ten widely enjoyed South African beers.
1. Castle Lager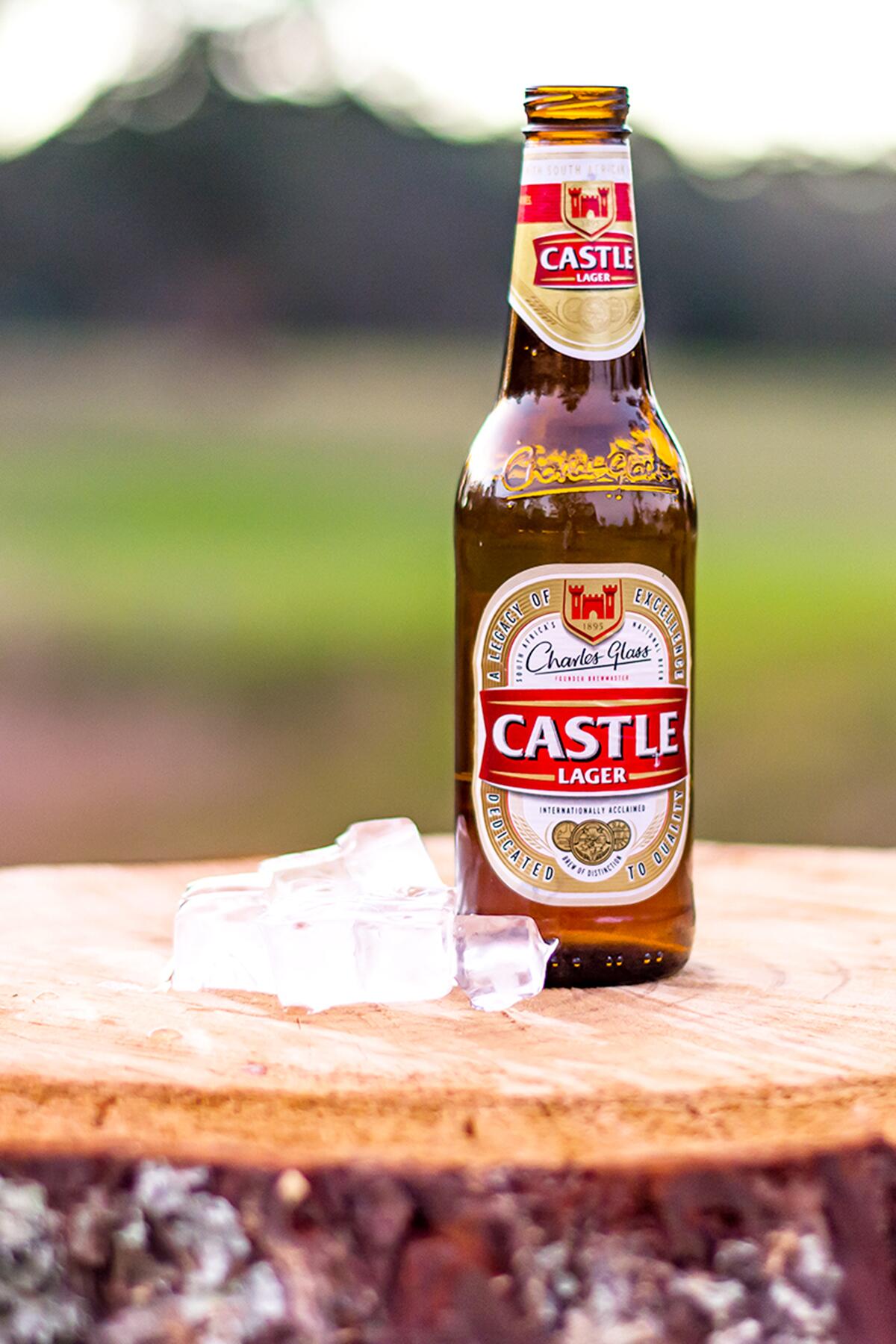 An all-rounder American Adjunct Lager beer in South Africa, Castle Lager, is insanely famous among the locals and tourists. It contains a standard amount of alcohol content, which is 5%. 
The translucent yellowish-shade Lager pours a clear beer with fairly seeable carbonation and a frothy white head that does not retain well. Its smell is subtle notes of a skunk with hints of pale malts. The taste matches the nose, but the flavors are robust and refreshing.
Castle is a light-bodied beer with decent carbonation and a smooth mouthfeel. With high drinkability, you can consume this delicious Lager more than once.
2. Carling Black Label
Similar to Castle Lager in popularity, Carling Black Label is another American Adjunct Lager brewed by South African Breweries with an alcohol content of 5.5%. The pale straw shade of Carling looks appealing, but it does not form a solid head, just a few bubble patches in the glass with light carbonation.
The smell of malted barley always is there, but the taste has a good balance between malty sweetness and hoppy bitterness. Black Label is a light-bodied beer with prickly carbonation and a slightly watery feel with a sweet touch on the palate. With great drinkability, Carling is among the most inexpensive and widely consumed beer you can drink anytime.
3. Black IPA By Devils Peak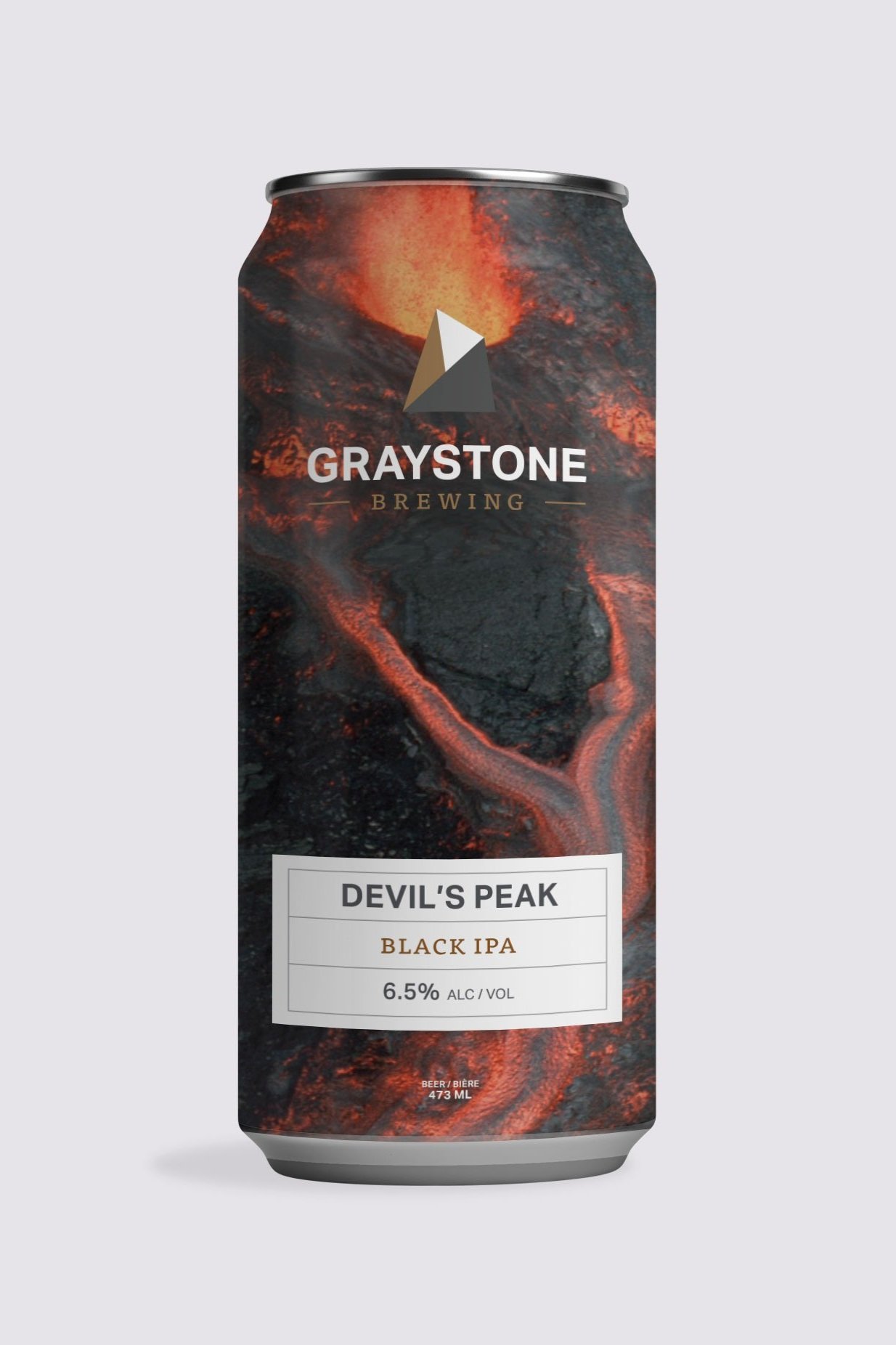 A beer with depth and flavors, Black IPA, an Indian Pale Ale brewed by Devils Peak Brewery, contains 6% Alcohol by volume. The dark malty flavor with notes of caramel, roast, and fruit enhances its taste to the point where you might ask, 'may I have another glass, please.' The bitter but juicy, hoppy taste adds deliciousness to this flavorsome IPA.
Black IPA is highly quaffable, giving a rich mouthfeel. It can impress any beer enthusiast with its enriched aromatic flavor profile. Also, you can pair this best-selling product of Devil's Peak with Grilled Shrimp, Chocolate Truffles, and Cheese.
4. Darling Bone Crusher
Darling Brew is among the breweries that always introduce something different and innovative. The Bone Crusher beer, a type of Witbier, has distinct flavors with an ABV of 6%. The opaque orange shade with a short-lived white head adds beauty to its appearance. The aroma is wheatish with orange zest and wet grass, while the taste is the same as the nose but with hints of leather and honey. Overall, Bone Crusher is an easy-to-drink beer with a medium body and appropriate carbonation.
5. Jack Black's Brewers Lager
Do you want to taste something different than typical adjunct lagers? If so, try Brewers Lager by Jack Black because of its scintillating aroma and super delicious taste. It contains a standard amount of 5% alcohol content with good carbonation. 
The golden-amber color of this tasty drink forms a 2-finger dense eggshell-white head. Its smell will remind you of bread and grass, but the taste has hints of honey and hay-like hoppiness. Brewers Lager gives an enjoyable mouthfeel with a semi-dry finish.
6. Craven Craft Lager By Stellenbrau
Craven Craft Lager, a European Pale Lager with 4.5% ABV, is a light golden body with a small-sized fizzy head that leaves no lacing. The aroma is citrus, leather, corn, and earthy. Its taste is exactly like the smell, but a subtle tinge of orange flavor is unmistakable.
Stellenbrau's Craven Craft Lager is light in body with a fair amount of carbonation. The aftertaste is not too bitter, thanks to well-balanced ingredients. You can pair it with any traditional South African food.
7. Woodstock Californicator IPA
Located in Cape Town, South Africa, Woodstock Brewery has established its name as one of the leading brewing companies in the country with its renowned beer brand, Californicator IPA. It contains 6.5% ABV.
The copper-colored IPA pours a surprisingly thin head with little to no lacing. Its smell has hints of malt and pine, while the perfectly balanced flavors make it more inviting with a medium body and appropriate carbonation. However, a bitter lingering taste may disappoint some beer enthusiasts.
8. Castle Milk Stout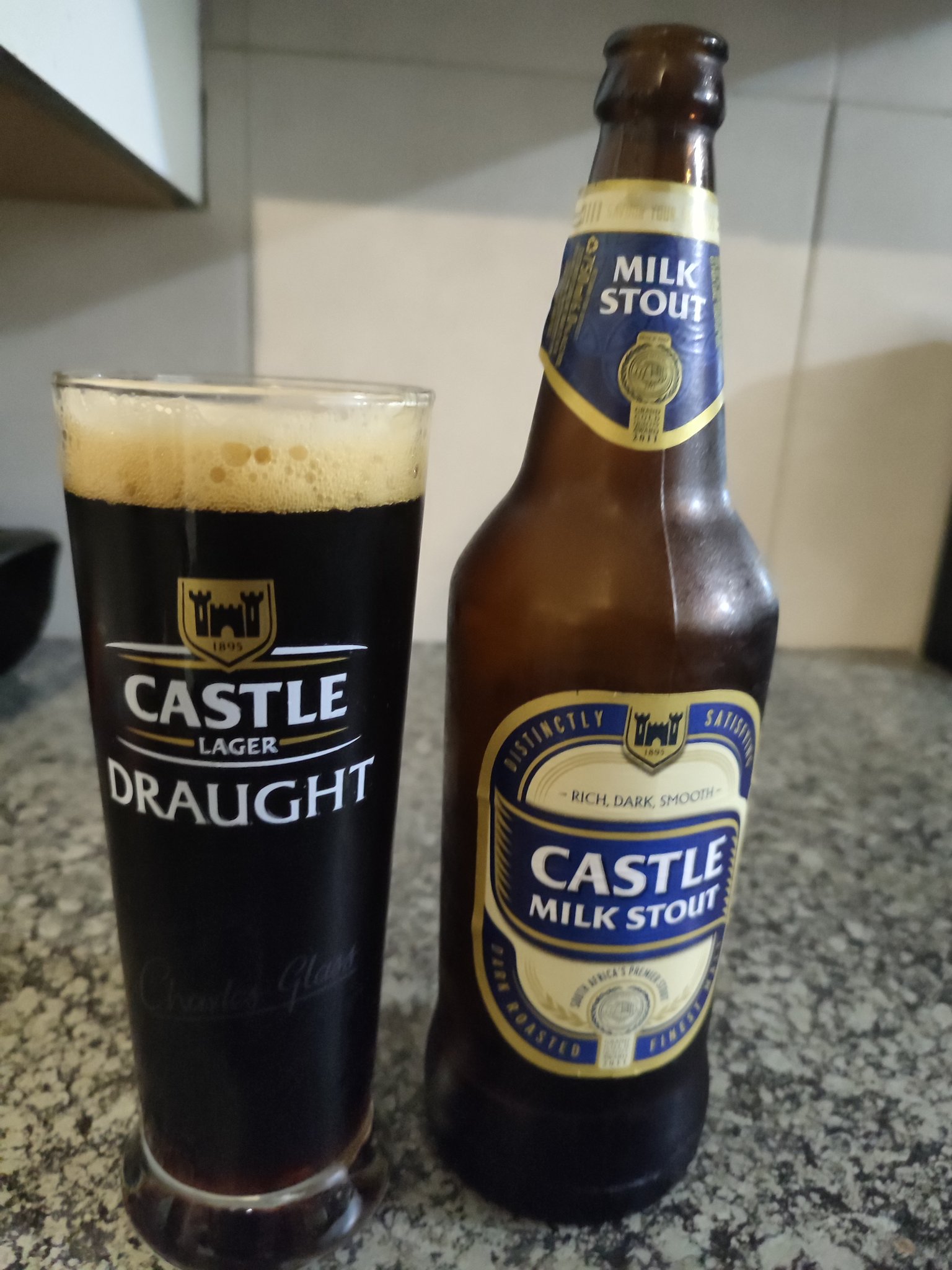 If you are a true Stout fan, you should add Castle Milk Stout to your bucket list. It is a deliciously sweet variant of South African Breweries Plc. The brownish-dark hue enhances its appearance even from a distance by forming a beige-shade long-lived head when it pours into a glass. This Milk Stout contains a 6% alcohol content, which is appropriate. 
The scent and flavors may remind you of dark coffee because of roasted barley and coffee. With a creamy mouthfeel, perfect carbonation, and a well-balanced sweet aftertaste, Castle Milk Stout is an absolute delight.
9. Lion Lager
A Premium Lager by the top-notch South African brewing company, SABMiller, Lion Lager is a crisp beer with a low 4% alcohol by volume. Like its sister beer, Castle Lager, this delightful beverage is widely consumed by South Africans. 
With its sweet, tempting smell of caramel and fruit, the golden-colored Lager has sweetness and bitterness because of roasted malts and grassy hops. The mouthfeel is crisp and a bit dry, with good carbonation. Also, Lion Lager would be a good choice for barbecue events.
10. Kölsch Draught By Shackleton
Never underestimate the unique flavors offered by South African soil, blessed with natural resources to craft beer of higher quality. Kolsch, a refreshing pale yellow-colored Draught by Shackleton that creates a thick bubbly white head with 4.5% ABV, is a must-try drink if you are a beer enthusiast.
On the nose, you will feel a pleasant fragrance of wheat, apricot, bread, mango, sweet candy, and notes of orange. The taste is identical to the aroma but with enhanced flavors, such as herbal, earthy, and grassy hops. With a moderate level of carbonation and smooth mouthfeel, Kolsch is undoubtedly among the widely enjoyed beers in the region.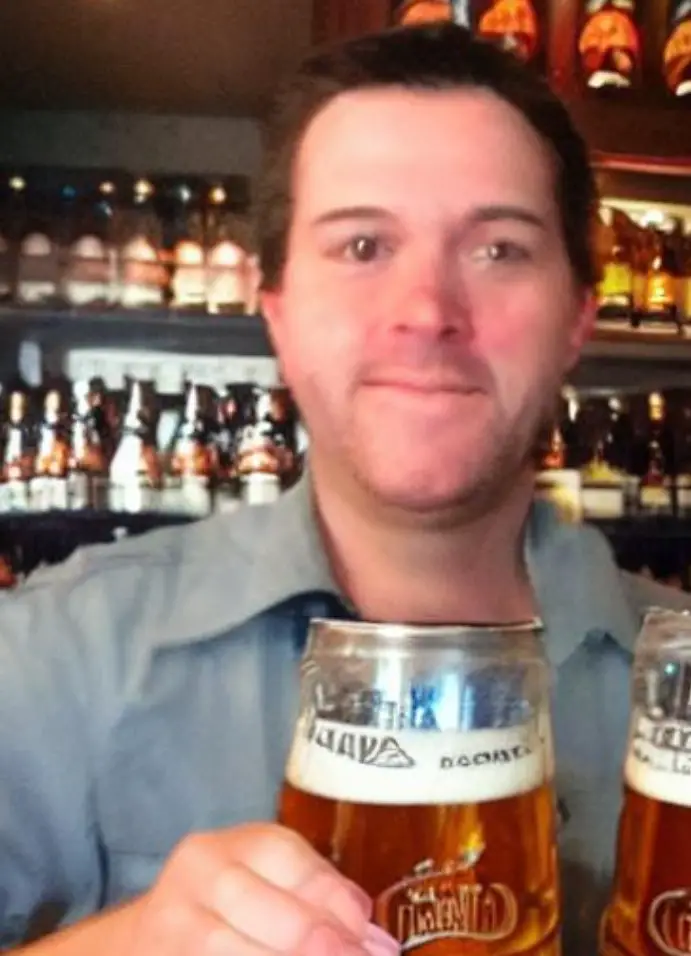 I am a passionate beer connoisseur with a deep appreciation for the art and science of brewing. With years of experience tasting and evaluating various beers, I love to share my opinions and insights with others and I am always eager to engage in lively discussions about my favorite beverage.