In addition to being ideal for both regular events and extraordinary ones, beer is also both light and dark, rich and robust, and sour and sweet. Because craft beer is still expanding and is now more prevalent than ever, it may be challenging to identify the best beer.
There is a range of beers to pick from, ranging from light beers to strong brews. "There are so many excellent beers available, and it's fun to explore the many varieties and regional specialties. Why stick to a single genre? ", says Jeff Moses, a professional brewer and pioneer of the artisan bottle shop industry. Jeff Moses helped put together the brews for his prestigious Monterey Bay Beer Festival and San Francisco Holiday Beer Festival.
It's a good subject. So, if you're from the US, or planning to visit the states or just someone who's interested in beers in general, continue going through this! Here are the Top 10 Most Popular Beers in the USA to help you fill your favorite beer glass.
Top 10 Most Popular Beers in the USA
Budweiser
Heineken
Guinness
Miller
Busch
Corona
Coors
Samuel Adams
Modelo
Michelob
Budweiser
The flagship beer of the Anheuser-Busch brewery and referred to as the "King of Beers" in the US, is Budweiser, an American pale lager. Because of its beer and Clydesdale horse marketing efforts, Budweiser is well-known worldwide. The Clydesdale horses travel the nation, appearing on significant occasions. It's not only that Budweiser is a superb beer; it's also one of my personal favorites.
Because of its incredibly distinctive flavor and excellent marketing, Budweiser is referred to as the "king of beers" for a good reason. Ask everybody you know if they have had Budweiser, and I'm confident they will all say they have. There are privileges to being referred to as the "king of beers." Today, Budweiser is available in a variety of colors and flavors, including a light version that became one of the best-selling beers of all time. To me, that says "king of Beers"!
According to the article released by Forbes (2023) on its company overview of Budweiser, outside of the US, brand sales increased by 10% and by 5.3% globally in 2018, with China, Brazil, and the U.K. leading the way. Sales climbed by more than 25% in Brazil.
With an estimated five billion social media impressions during the 2018 FIFA World Cup Russia, Budweiser was the most talked-about brand online. In 2018, Anheuser-Busch launched a cutting-edge marketing initiative in which all future sponsorship deals in music and sports will feature incentive-based pricing.
I bet Budweiser is not only popular in the US. I believe it's a worldwide competition for Budweiser. Nevertheless, with all that information, there is not a single doubt that Budweiser takes the 2nd spot in the most popular beers in the US.
Heineken
Oh yes, Heineken. The top US importer of premium beers is Heineken USA (HUSA). The business is a division of the largest global brewer in the world, HEINEKEN International N.V. In actuality, it is produced in the Netherlands. One of the most well-known European beer brands in the US is Heineken.
The beer was initially created in Amsterdam, and the first batch was created in 1873. Heineken earned the Medaille d'Or in 1875 at the Paris International Maritime Exposition. According to Flynn J. (2021), Heineken of USA earned $842 million dollars sales in the year 2020! Which is equivalent to +5.9% sales growth.
Not convinced why Heineken tops as the second most popular beer in the USA? Well, Heineken is also a significant sports sponsor, having hosted competitions including the Rugby World Cup and UEFA Champions League! The highest level of international auto racing for single-seater formula racing vehicles, the FIA Formula One World Championship, officially named Heineken the official beer of the competition in 2016.
Heineken is so popular due to its unique and wide product lineup. Heineken has made beer, ales, and dark and light lagers over the years. They also produce specialty alcoholic drinks, drinks from other countries, and drinks from certain regions, so they have options for practically everyone. Bez S. (2019) explains the reason behind the success of this brand. Heineken's products are extremely popular around the world thanks to their inventions.
Because Heineken constantly tries to diversify its beers to give them many distinct flavors and ensure that many people would consume them. The world's second-richest beer corporation now is Heineken, after only AB InBev. In France, Heineken is the leading beer (2019). Heineken received accolades for this excellence worldwide, including a gold medal in Paris in 1875 and a top prize at the world exposition in 1989 in Paris.
Guinness
"Is Guinness good?" let me tell you. First of all, according to Requejo A. (2022), "Guinness" is a brand rather than a type of beer (owned by Diageo, by the way). Numerous different beers are produced and sold under this name. Guinness Draught, Guinness Extra, Guinness Foreign Extra, Guinness Original, and Guinness Special Export are some of the most well-known members of the stout family.
Given that, I can't dispute that someone wouldn't prefer it to any other beer they've ever had. Just be more open-minded, sample more brews, and, in particular, compare brews of the same kind (2022). If you're looking for something malty-sweet? Then go rush into your nearest Walmart store and grab your Guinness beer!
Guinness is malty-sweet and has a harsh citric taste. The beverage still has certain flavors that resemble coffee. Due to the use of malted barley in the production of Guinness, the beverage has a toasty flavor. Additionally, it leaves a lovely flavor in your mouth that is smooth and delicate.
The flavor of the beer is malty and sweet. This most prominent of black beers is produced in more than 50 nations and consumed in roughly 150 across the globe. It is renowned for its Irish heritage and remarkable color. It takes 119.5 seconds to pour a perfectly poured two-part Guinness. Guinness is well worth the wait; that much is certain.
DIAGEO (2023) states that Guinness continues to come alive in culture. To guarantee that it interacts with important cultural moments, Guinness' distinctive voice is guided by in-depth consumer insight and powered by precision marketing. Black Shines Brightest was the first pan-African advertising campaign from Guinness to be released in five years in August 2021.
The Guinness Foreign Extra Stout-inspired campaign, which features some of the most well-known local culture makers, honors African inventiveness and originality (2023). Guinness' success demonstrates how a focus on quality, brand development, innovation, and long-term investing can create enduring value.
Miller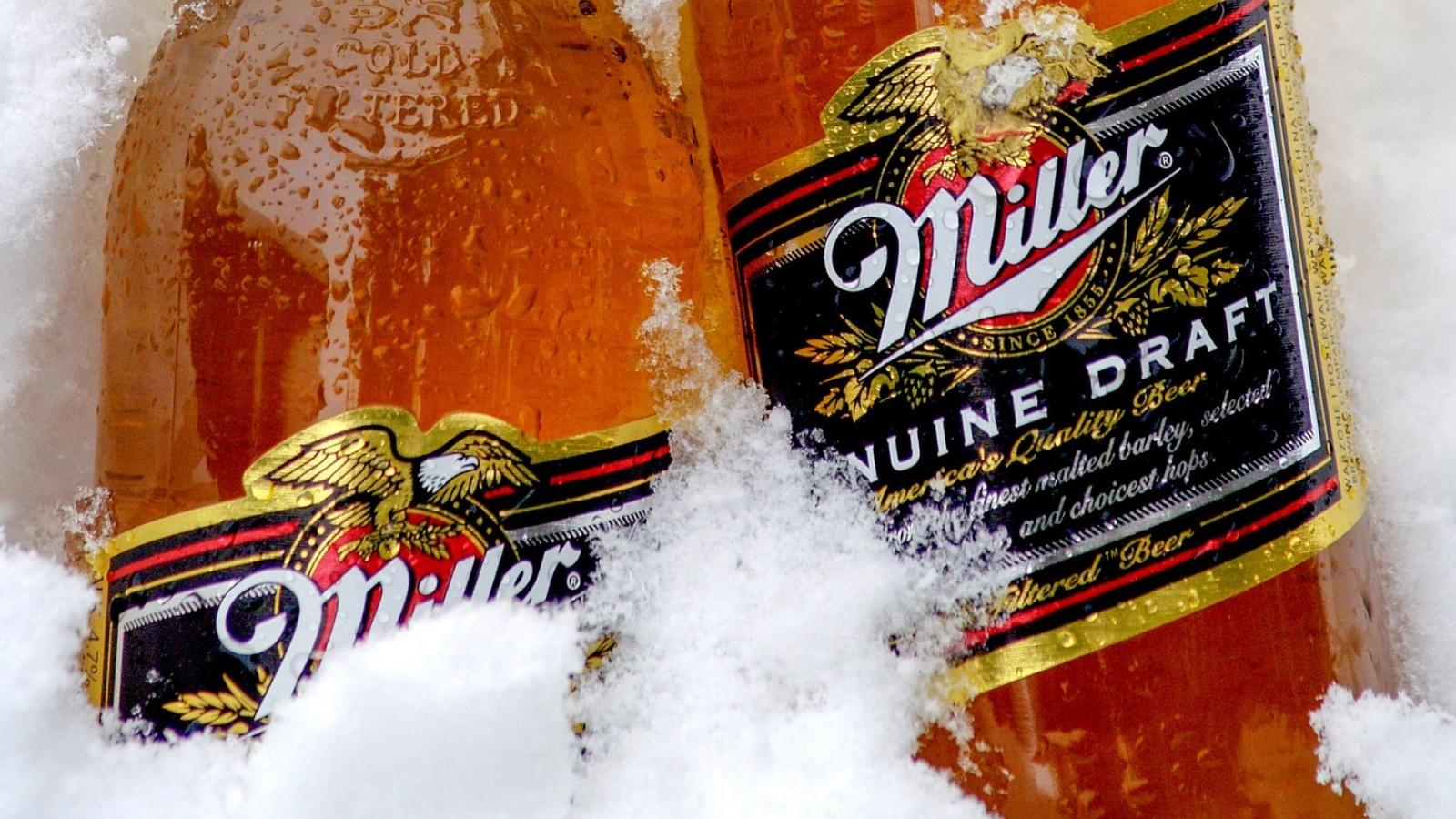 According to inside beer (2018), one of the top 15 most popular beer brands in the country, Miller Genuine Draft (MGD), is getting ready to undergo its first significant rebranding since it originally appeared on American shelves 36 years ago.
According to Anne Pando, senior marketing manager for MGD, the rebranding was "far overdue" because MGD, like the majority of other big US beer brands, has been losing market share in recent years. She thinks it is time to "give it some new life, re-engage with our core drinkers, and set the brand up for future success." (2018).
A traditional American beer, Miller is distinctive. But what does it taste like in reality? Miller has a flavor that is reminiscent of freshly baked bread combined with corny flavor, with a crisp, subtle hop finish that comes right after. Its scent is directly related to and greatly influences its flavor. Miller's flavor was generally regarded by wine experts as being more potent and intriguing than that of the other beers. Miller. Not all tasters agreed, though, that that was a good thing. Miller.
Since the new product was cold-filtered rather than pasteurized, it was claimed that Miller High Life Genuine Draft would taste like unpasteurized Miller High Life draft beer. The recipe for the beer is the same as Miller High Life; the only difference is in the filtering.
The firm quickly changed the beer's name to Miller Genuine Draft, often known as MGD, because it was too long and complicated. Said inside beer (2018), Pando claims that the groundwork for the new MGD packaging, which consumers will start to see in stores this month, was laid after the success of Miller64's rebranding in 2019 was witnessed. The beer itself stays the same (2018).
Busch
The coldest and smoothest light lager there is. Anheuser-Busch, one of America's most recognizable firms and the unchallenged leader of the American beer market, was founded more than 160 years ago. We remain dedicated to brewing the great-tasting, high-quality beers that have satiated beer enthusiasts for decades because we are proud of our history and tradition in this country.
According to Greene L. (2023) the first beer produced by the firm after Prohibition, Busch Bavarian, was introduced in 1955 by the American brewing corporation Anheuser-Busch with the tagline "Clear and Bright as Mountain Air."
It was also the company's second-largest beer brand behind Budweiser. By 1979, the corporation had changed the beer's name from Busch Bavarian to Busch Beer. The launch of Busch Light came ten years later. Originally known as Busch Light Draft, this beer provided a calorie-conscious option.
Busch has run a number of marketing efforts with a mountain theme, such as the "Head for the Mountains" ad from the 1980s. In 1994, Anheuser-Busch also introduced Busch NA (non-alcoholic). The business most recently produced Dog Brew, one of the original dog beers, in 2020.
Busch Beer has a smooth, reviving flavor and an easy finish because it is made with the best ingredients, including a blend of premium hops, excellent barley malt, fine grains, and crisp water. When you next order a burger, pizza, or bag of chips, crack open a Busch Beer and enjoy a crisp, refreshing beverage.
The word Busch appears in the Busch logo in black all-caps. Mountain peaks draped with snow can be seen behind it. The hues are black, silver, white, and blue. The logo of Anheuser-Busch. The phrase "Brewed in the USA" brings the logo to a close.
Corona
The leading beer brand in Mexico is Corona, which is imported by the global brewer Anheuser-Busch InBev into more than 120 nations. After an increase of 19.9% in 2017, the brand's revenue increased by 17.6% in 2018. Sales increased by 28.5% outside of its home market of Mexico, with China, Colombia, and Western Europe leading the way. Brazil saw a volume increase of more than 75%.
Since its 1981 release, Corona Extra has experienced the fastest growth of any imported beer in American history. Today, Constellation Brands brings Corona into the United States (AB InBev has rights to the rest of the globe). The most popular imported beer in the US is Corona. With 11,000 Corona SunSets events in 25 of Corona's largest nations in 2018, Corona employed music festivals as a marketing strategy.
One of the most popular light lagers on the planet has been made even lighter by Corona Premier—and not simply in terms of carbohydrates, as is clearly touted on the bottle. If compared to its full-strength cousin, it tastes weak and bland when served cold.
More than any other Corona beer, it would benefit from a squeeze of lime, if only to give it some flavor. According to Flicker J. (2022), Corona may be too straightforward a beer for beer connoisseurs, but this Mexican lager is wildly popular because of its approachable and crisp flavor profile. In comparison to some of its rivals, Corona is lighter and has a little yellowish tint to the glass that is reminiscent of straw or tarnished copper.
Corona has a distinct effervescence that starts at the tip of your tongue and moves higher, making it easy to identify on the palate. From there, a small amount of bitterness enters the picture, and the sweetness increases but stops short of being syrupy. All of these aromas are extremely subtle, whole grain, and a small amount of muted orange round off the palate.
Coors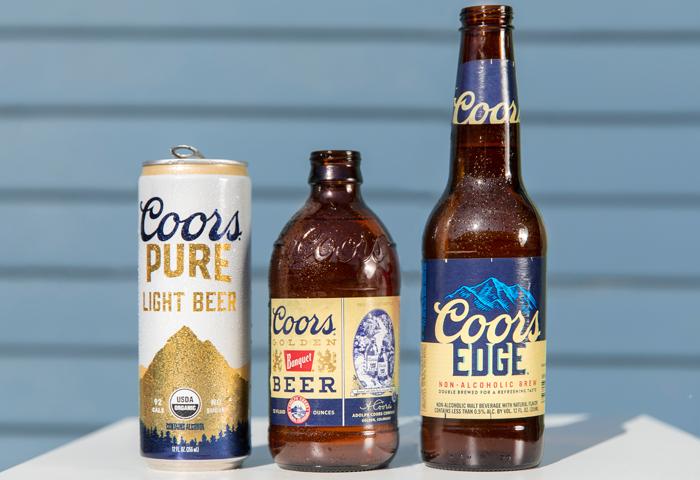 The Coors Brewing Firm started as an American brewery and beer company in Golden, Colorado. The holding firm Adolph Coors Company, which controlled Coors Brewing, combined with Molson, Inc. in 2005 to form Molson Coors. The first brewery in Canada was established in Montreal, on the banks of the St. Lawrence River, in 1786 by English immigrant John Molson.
The heritage was carried on seven generations later with brands like Molson Canadian, which was originally brewed in 1959 and is still one of Canada's most recognizable and best-selling beers. He wrote, "My beverage has been universally well-liked beyond my most optimistic aspirations."
At the foot of the Rocky Mountains in Golden, Colorado, Adolph Coors, a destitute apprentice brewer, found the ideal water of Clear Creek after stowing away on a ship from Germany in 1868. In 1873, he started a brewery. In 1978, a century later, Coors Light was established. It is currently one of the most popular beers in the United States and is consumed by beer drinkers in more than 25 other nations.
For its Nutritional Information and Fermentation Sources (USA), according to Molson's official statements, quality and safety are the two most important factors for Molson Coors. Each of their goods complies with all applicable federal and state regulations, and the Alcohol and Tobacco Tax and Trade Bureau (TTB) oversees the regulation of their brews.
They have been brewing great-tasting beers and other beverages with the highest quality ingredients for more than 450 years together and are proud of the attention that goes into the preparation of all of their beverages. Their brewmasters go to considerable lengths to maintain the quality and consistency of their beers and other beverages, from the cleanliness of the water we use to the highest-quality hops and malted barley.
If you're looking for the type of American adjunct beer, it is Coors. It is brewed at lager temperatures with lager yeast. The usage of non-malt fermentables led to the designation as an adjuvant. Coors is maintained cool throughout the entire brewing and packaging process (where applicable) to maintain their signature light, crisp flavor.
Samuel Adams
The Boston Beer Company's flagship brand is Samuel Adams. The company name was chosen in honor of Samuel Adams, a founding father of the United States (commonly abbreviated to Sam Adams). Adams inherited the King Street brewery from his father (modern-day State Street).
Sam Adams Boston Lager is an amber-copper beer with a flavor that hints at freshly baked bread and is sweet and floral-spicy. The two major strands of hops employed contribute to the concluding flavor's hoppy punch. Compared to regular lagers, it has a richer, stronger, and smoother flavor and is not too carbonated. On this one, if you're finding something new or something rich, well, Samuel Adams got you.
According to Brown K. (2021) this brand started as something you won't expect. Jim Koch, who founded Samuel Adams, had lofty goals for the brewery that started in a little kitchen. In 1984, he founded Sam Adams, swiftly becoming known as the father of American craft beer. Koch says he started homebrewing with his father before it was permitted since brewing was in his blood because both his father and grandparents were brewmasters (2021).
When assessing this complex beer, the standard beer evaluation criteria—taste, fragrance, appearance, mouthfeel, etc.—should be carefully addressed. This beer, although categorically classified as a lager, needs a skilled nose to detect the nuanced flavors that make some people classify it as more of an ale.
This specific craft beer pioneer features a deep, rich flavor that is sweet, moderately spicy and has a somewhat bitter aftertaste. It smells like freshly baked bread and tastes just like that. Compared to most lagers, it has a fuller texture, yet it isn't unduly heavy and glides down the throat easily. It has a gorgeous translucent body and a strong, off-white head.
Modelo
Conquering the 9th spot, we have Modelo. Beer made in the pilsner style and sold under the name Modelo is a well-known brand. Beer made in the pilsner style and sold under the name Modelo is a well-known brand. Grupo Modelo, a sizable brewery in Mexico that exports beer to the majority of the world's nations, is the company that makes the beverage.
Modelo, the most elusive of Mexican beers, maybe the least well-known among a group of beach beers served with lime, but that hasn't stopped it from becoming the beer with the greatest rate of growth in the United States.
According to Fields J. (2022) she stated that Modelo, which dates back to the 1920s, was initially brewed in 1925 at the Mexico City brewery Cervecera Modelo with fellow regional drink Corona. Before eventually making their way to the United States, these two beers dominated Mexican beer culture for many years. Modelo Especial, a full-flavored lager with a smooth taste and crisp finish, exposed American beer drinkers to a different style of Mexican beer in 1990 (2022).
Modelo remained obscure until it subtly overtook other imported beers as the most popular beverage in America. Although it may appear to be smaller in size, don't be deceived by appearances. Inside that diminutive bottle of simple refreshment is a tale that includes facts about everything from an Austrian-born emperor's political relations with Napoleon III to an unanticipated boost from American Prohibition.
The upright lions that flank both sides of the brand name are immediately noticeable when viewing the beer's emblem. But their position has a deeper meaning. The lions are positioned very similarly to the lions on Mexico City's coat of arms and seem to be guarding the name. On the 2018 edition, a signature may be made out directly beneath the Modelo name with close inspection.
Fields J. (2022) explained that a deeper examination would show that it says Pablo Diez Fernández, who is one of Cervecera Modelo's founders and an honorary chairman of Grupo Modelo (2022). The lions on the label are undoubtedly there to represent Mexico City, it may be said.
Modelo is a revered elder among beers. However, it may be the ideal relaxed and easy-drinking beer for things like barbecues, game days, and tacos with friends. In Tacuba, a neighborhood in the northwest of Mexico City, Modelo Especial was originally brewed in October 1925. The last Halloween, in 2022, marked the 97th year of Cervecera Modelo!
Michelob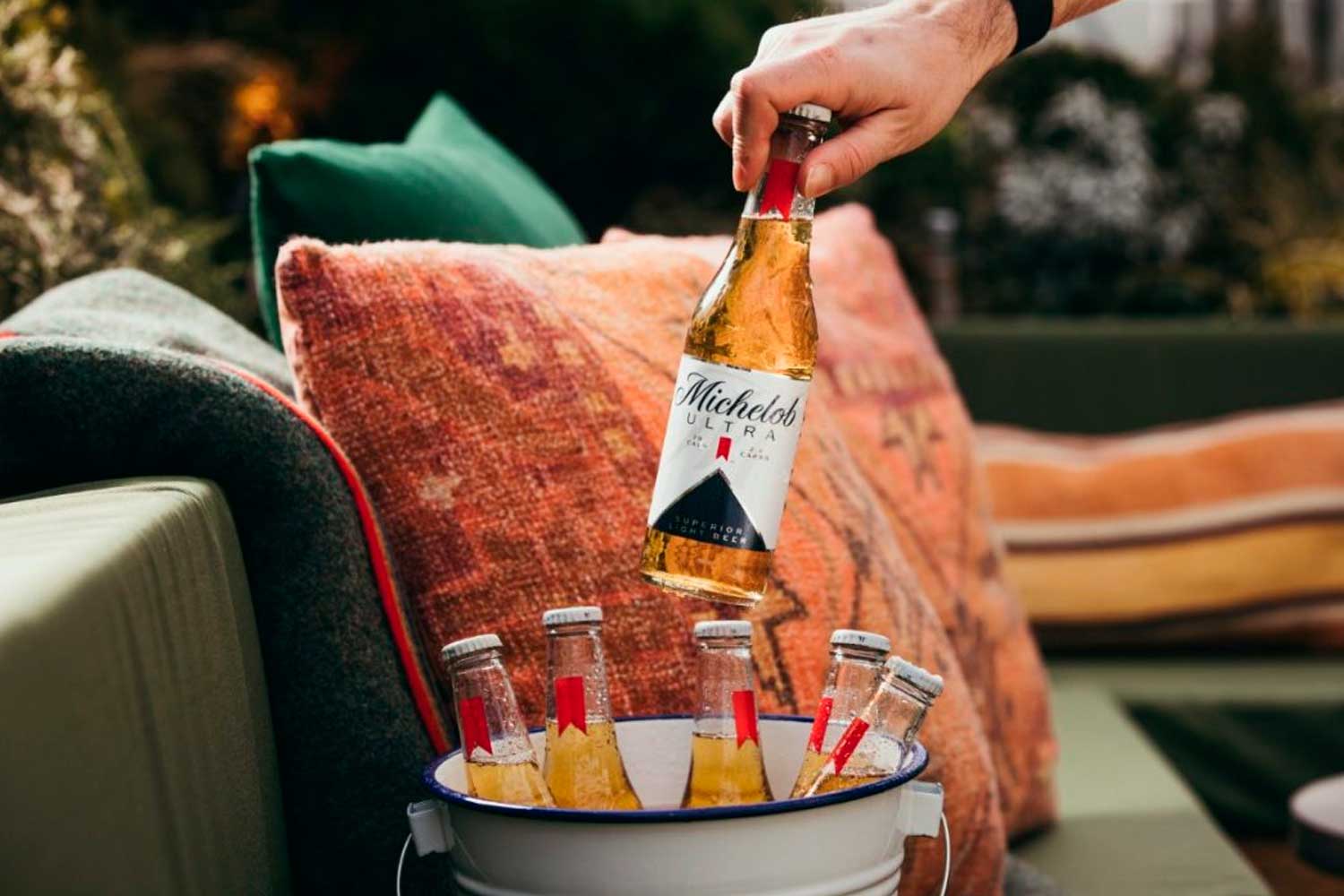 Known for its dark, rich flavor and high alcohol content of around 5% ABV. The original Michelob beer is still offered, but throughout time, it has undergone several rebranding, relaunch, and formula changes. Anheuser-Busch first released Michelob in 1896, when it was made using barley, hops, and rice.
According to Coalition Brewing (2023) the original Michelob beer is still offered, but throughout time, it has undergone several rebranding, relaunch, and formula changes. Anheuser-Busch first released Michelob in 1896, when it was made using barley, hops, and rice (2023). This modification was made in response to the rising demand for lower-calorie beer options from consumers who are health-conscious.
7%, it is made by brewing a combination of malt, rice, and corn. Even though it lacks the original Michelob's powerful flavor, it is nevertheless a popular beer option for many. The best way to characterize Michelob is as an "American Lager," which is to say, a light, pale lager. To try to imitate the German lager, this style was produced utilizing domestic American components like corn.
This variety has a very smooth flavor and is lightly hopped. Overall, Michelob represents a line of beers, ales, and seltzers that has endured for more than 120 years, with a vast selection of delectable options currently readily available for both beer and ardent seltzer enthusiasts.
Conclusion
Wine and spirits have fared substantially better, especially since they started adding flavored labels. This also holds true for specialty beers that feature inventive labels and a tad higher alcohol content in an effort to target the demographic that is growing more interested in wines and liquors. According to TIME (2014), when it was first released in 2012, Bud Platinum, which has a greater alcohol level than other beer brands, sold 1.8 million cases, making it the 19th best-selling mainstream beer in the nation in 2017 (2014).
The bottom line, alcohol is an outlet for some or comfort for many. If you're from the US, you will notice how Americans always like to drink and give cheers to people when they are happy, sad, or just feeling it. Whether what you're drinking is Heineken, Michelob, or even the brand that's not included here, the real essence of a popular beer is something that's made so much impact and memory in you. From its taste, smell, and texture. You'll know it.
Give someone a "cheers" today!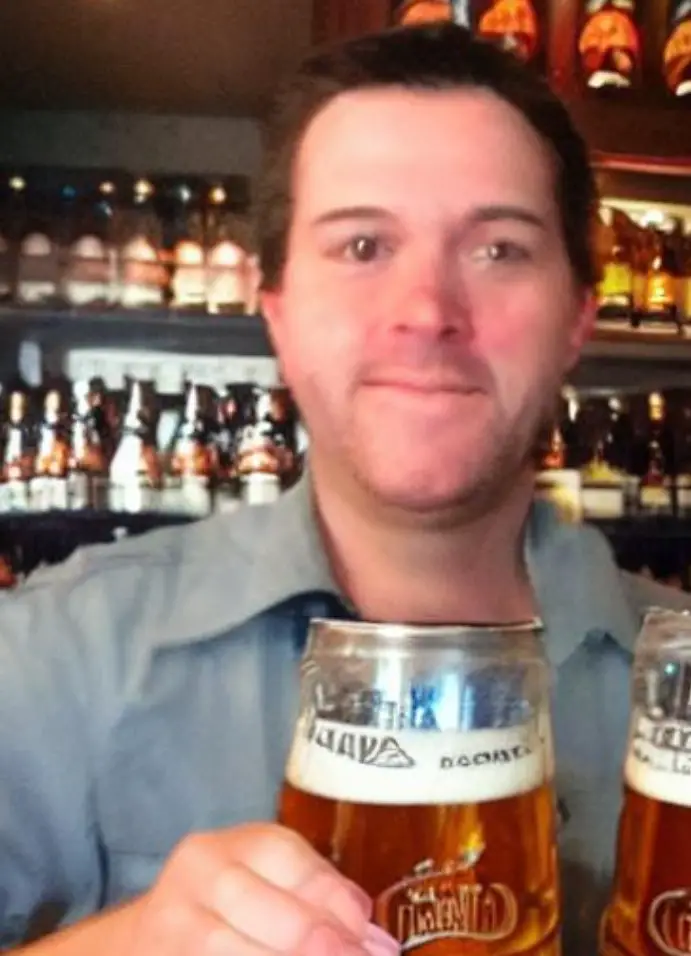 I am a passionate beer connoisseur with a deep appreciation for the art and science of brewing. With years of experience tasting and evaluating various beers, I love to share my opinions and insights with others and I am always eager to engage in lively discussions about my favorite beverage.