Where do you want to visit this summer to enjoy wildlife and thirst-quenching beers? If you haven't decided yet, give Namibia a chance this time. The untamed beauty and worth-exploring beer culture await you to experience the most delicious flavors brewed with home-grown and imported ingredients. Namibian Lager is the pride of Namibia because of its crisp taste and smooth mouthfeel.
So, what is better than visiting an exotic land to make your dull life adventurous? Here is the list of the top ten Namibian beer brands to upgrade your drinking game. 
1. Hansa Urbock
A bottle of deliciousness is one trip away from you. Visit Namibia to taste the matchless flavors of Hansa Urbock and discover the unique brewing traditions in the country. Urbock is a Dunkler Bock with a strength of 7% alcohol by volume. It pours a deep red hue with a short-lived off-white head of foam.
Urbock is an all-malt beer with a Munich barley malt ingredient, brewed to perfection. The taste reflects the nose with additional molasses, toffee, and stonefruit notes. It is a pleasantly carbonated, full-bodied Dunkler Bock with a crisp finish and a malty aftertaste. Hansa Urbock is a masterpiece beer.
2. Windhoek Lager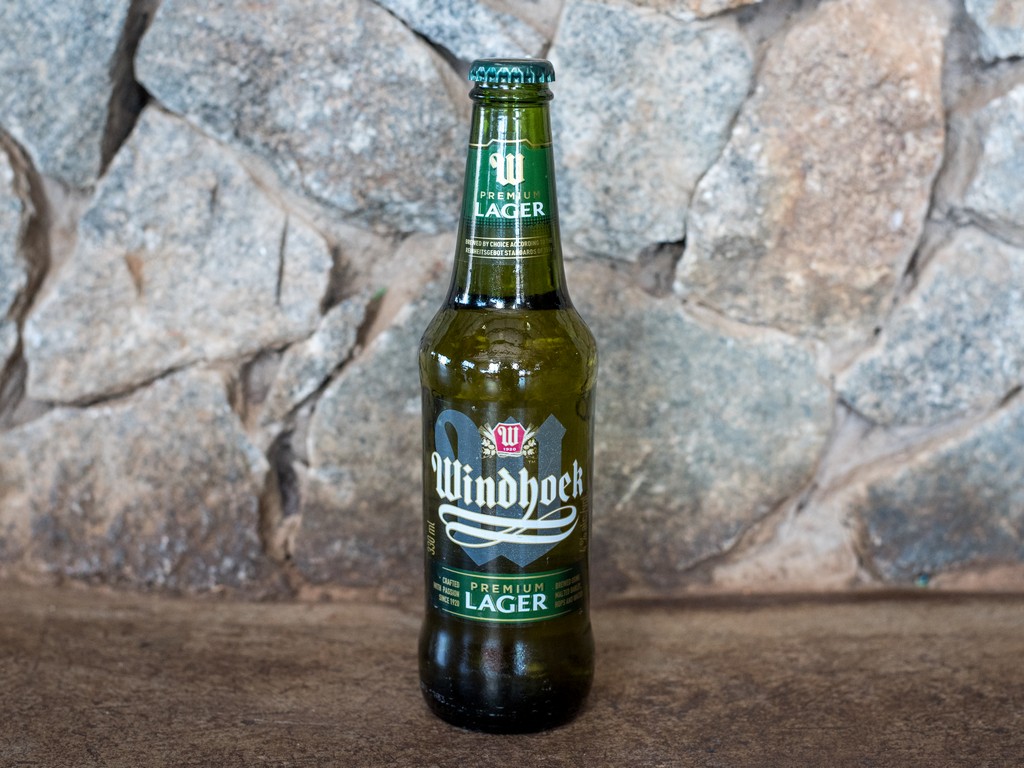 Windhoek Lager is an example of genuine craftsmanship brewed to perfection according to the German Purity Law of 1516. It is a Premium Pale Lager that provides the best flavors. With a transparent golden body and frothy white head, Windhoek contains a low 4.0% ABV for the style.
The aroma and flavor offer a traditional blend of maltiness and earthy hops bitterness. It feels smooth and pleasant on the palate with a malt finish. The carbonation is average, with a good texture. Windhoek Lager is an excellent option for a beach day or road trip.
3. Swakopmund Stout
Have you ever wondered why stouts are so popular among beer enthusiasts? It is because of the authentic flavors and complex beer profile.
Swakopmund Stout is Namibia's most flavorsome beer with an elegant appearance. It is a Tropical Stout brewed with the finest ingredients, including roasted malt, chocolate, coffee, prunes, vanilla, and dark fruit. The beer pours a ruby-black color with a high tan head that stays persistent for a few minutes.
The body is medium, and the carbonation is average, but it feels deliciously creamy on the palate with a slightly dry finish. Also, Swakopmund Stout serves best at or after dinner.
4. Club Shandy
If you need a low-alcoholic beer in Namibia to satisfy your cravings, look no further than Club Shandy!
Consider it an exceptional fusion of lemonade and Premium beer with a pleasant scent. Club Shandy pours a translucent yellow hue with a dense foamy white head that scatters quickly.
The aromatic flavors suggest a lemonade taste with hints of grain and icing sugar. It is a moderately carbonated beer with a light-bodied feel and a smooth finish. So, try Club Shandy if you want a beer with low alcohol. It will work wonderfully!
5. Tafel Lager
Another Premium Pale Lager with tempting aromas and delightful flavors, Tafel Lager, is a complete pack of deliciousness brewed in Windhoek, Namibia. The bright golden body with a foamy white head looks excellent.
It suggests a malty aroma with a malt-forward taste mingled with hoppy bitterness. Tafel feels pleasantly smooth on the palate with a medium body and average carbonation. The aftertaste is clean and delightful.
Tafel Lager is an exceptional choice to beat the heat in summer, but you can consume it year-round. 
6. Camelthorn Weiss Beer
Camelthorn is a filtered Weissbier brewed in Namibia with the finest ingredients. It has a 5% alcohol content. The beer pours a transparent golden hue with a thick white head of foam.
The mild smell of yeast, grain, and banana gives a sweet touch to its flavor profile. Its taste is malt-forward with hints of citrus. Camelthorn Weiss Beer is a light-bodied beer with average carbonation and a dryish finish. It is a weirdly flavorsome blend of banana sweetness and carbonated acidity, so discover its enhanced taste by yourself. You will love it!
7. Tholch Helles
Whether you need a quality beer to quench your thirst or want to try something unusual, Tholch Helles will be your best choice. It is a Dortmunder Export with a 5% standard ABV. With a hazy light-colored golden body and foamy white head, Tholch is an unfiltered Helles brewed to perfection.
It offers a complex flavor profile with banana peel, malt, mandarine, apple, and yeast aromas with hints of floral, grassy hops. The taste matches the nose well with a grainy and yeasty-bready malt flavor. It finishes with grassy and grain flavors. Moreover, Tholch Helles is a medium-bodied beer with average carbonation and a slick texture. It pairs well with traditional Namibian dishes,
8. Namib Dunes Irish Red
Do you love to consume Red Irish Ale? If so, Namib Dunes Irish Red is all you need in Namibia!
It is an easy-drinking beer with a cloudy amber body and a yellowish head of bubbles that recedes to a thin lacing after a few seconds. The smell is malt-forward with hints of cranberries and plums, while the taste offers a moderately bitter flavor with touches of caramel, toasted malt, plums, and cranberries. It feels smooth and medium-bodied on the palate with medium carbonation. Consider it a decent Red Irish Ale with deliciousness in every sip.
9. Skeleton Coast Captain's Courage Wheat Ale
Namibia's Wheat Ale is a decent beer with a hazy straw-like yellow body and a short-lived foamy white head. The strength of Skeleton Coast Captain's Courage Wheat Ale is 4.5% alcohol by volume.
With a scent of medium-light tart, the taste offers lemon and sourness. It is a light to medium-bodied beer with high carbonation.
10. King Lager
King Lager is an International Pale Ale brewed with homegrown Namibian barley. It is free from chemicals and unnatural ingredients. The beer pours a golden color with a white head.
It offers cereal, white bread, dark grass, and grain aroma, while the taste is dry with cereal notes and grassy bitterness. King Lager is a medium-bodied beer with moderate carbonation and a well-balanced character. Also, it is smooth and highly drinkable.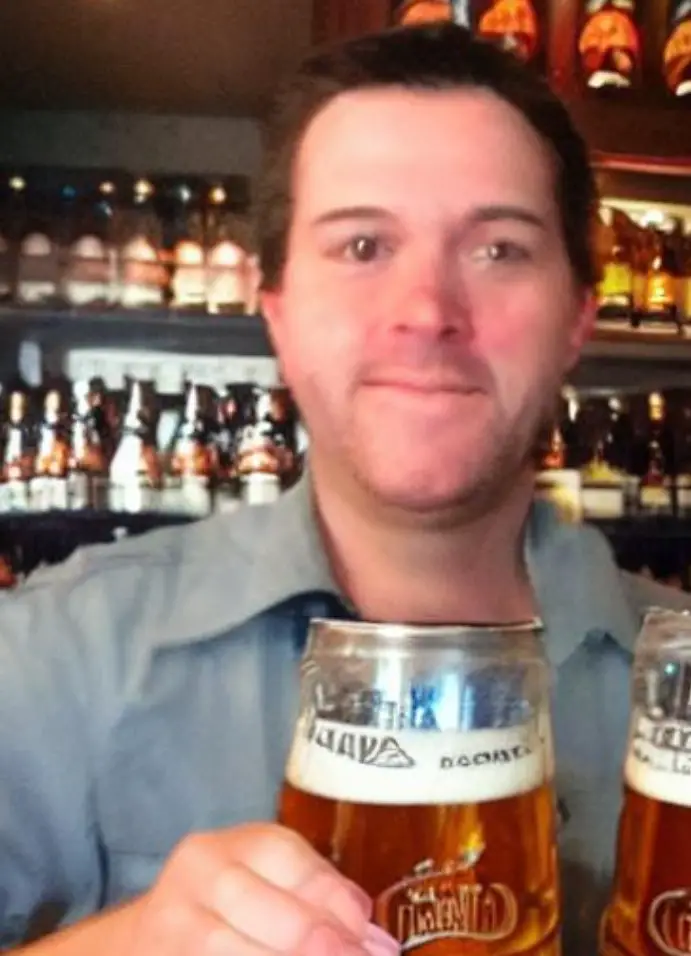 I am a passionate beer connoisseur with a deep appreciation for the art and science of brewing. With years of experience tasting and evaluating various beers, I love to share my opinions and insights with others and I am always eager to engage in lively discussions about my favorite beverage.