If you're looking to find ways to have fun on your big day but still want to remember it forever, here are tips and tricks to have the dry wedding of your dreams.
With weddings these days, they're turning out to be more and more of a rager resembling a high school house party. 
In no way is that a bad thing, but do you want your friends to be so plastered that they act out of character or can't even remember the best day of your life? 
Well, if you share these sentiments due to the same reasons or just out of pure elegance and class, this is the best article you could have stumbled onto today.
5 Steps For Planning A Non-Alcoholic Wedding
Are you wondering how to distract your guests and keep your event designed to be a dry wedding? Here are fun steps that you could take into consideration when planning your wedding.
1. Toast to Sober Celebrations
First and foremost, make it very clear on your invitation that your wedding party will not be entertained with booze and that, as a host, you are taking a different approach. It would just be polite to state beforehand.
Your guests and loved ones will appreciate that and will have no problem joining you and witnessing one of the best days of your life just by being a part of it.
2. Day Delights: Daytime Weddings
Make your wedding a daytime brunch party so people automatically lower their expectations that come with the drinking nature that comes with a night wedding. 
Day drinking is looked down upon in an everyday setting, so their bodies and minds are already going to e slightly adjusted to that routine.
3. Tasty Treats
You should keep your focus on entertaining your guests beyond their imagination. With good food in the mix, the booze would be long forgotten. It's actually quite a saying that a wedding is remembered by its food, and in this case, that would be the literal case.
With guests having their memories of the wedding intact, they would not have to worry about forgetting the beautiful concoctions on your carefully curated menu.
4. Games Galore
Besides the food, make sure your guests are constantly engaged and are having fun in various wedding activities and games. A wedding is a great time to celebrate your new marriage as well as have fun with the people you care about.
Wedding games of various kinds are entertaining and enliven the evening by bringing a sense of childlike playfulness to the occasion and facilitating group interaction.
5. Live Music: Breathe Life Into Your Wedding
Adjusting your savings from avoiding alcohol on your wedding to something more memorable, lasting, and fun would be a smart investment. Alcohol at a wedding means an open bar, so the saving coming from that would be humongous.
To take that money and put it towards something that would entertain your guests endlessly and would also create beautiful memories for you would be a great choice.
Two Ways You Can Replace Alcohol At Your Dry Wedding
Most people are convinced that nothing can replace alcohol due to the nature of it. Some people still might not be too keen on the idea of non-alcoholic drinks, but to distract them from their misery still does count for something, right?
All you have to do is just add the fun and entertaining aspect of an alcoholic drink and no one at your wedding will mind as long as there's effort being put to bring something new to the table.
Mix It Up: Mocktails Over Cocktails?
Mocktails are often overlooked on the menu unless someone is avoiding alcohol, but they can be delicious if made with the right recipes. To please your guests and keep them sober, consider changing the cocktail menu to a mocktail menu.
When designing the mocktails, consider including fun elements like little umbrellas, especially for daytime weddings.
Adjust the flavors based on the weather; for hot summer weddings, choose cool and refreshing flavors, while for autumn or winter night weddings, opt for warm and smoky flavors that match the overall theme. Here are some options:
·        Cherry-Kombucha Lemonade
·        Sunshine Punch
·        Berry Lemonade
·        Pink Mocktail
·        Bellini Mocktails
Non-Alcoholic Beers
Conventionally, women are typically more interested in fun mocktails and colorful drinks, so they tend to be the target audience for that sort of drink. Men, on the other hand, consume beer more often.
Whether it is a wedding or not, that's their choice of drink. To cater to them, offering up a wide variety of non-alcoholic beer or even interesting blends of malts would be right up their alley.
Fizz 'n Fun
Shifting away from fancy and expensive drinks, consider serving simple soft drinks at a wedding. While this may seem casual and lacking uniqueness, carbonated drinks are widely consumed, and including them can be enjoyable for guests, including children.
On the forefront, serving soft drinks at a wedding can be the equivalent of showing up in a plaid shirt and jeans to said wedding.
However, soda Stations are a great way to allow guests to mix and match different sodas. This nostalgic idea adds a touch of fun, and no one would be upset about it.
Beverage Cart
For guests to forget that they're not consuming alcohol, it will take a little more thought on the hosts' part to come up with something creative.
A beverage cart would be just the thing. It could provide the self-serve option, which would have guests busy and coming up with their concoctions. This would serve the purpose of them being busy and not dwelling too much on not being drunk and boozy.
Conclusion
Ten years down the line, everyone dreams of sitting down with their loved ones and recalling their personal highlights from their day. Although, it can't be the case if everyone had been under the influence instead of being present.
Your wedding can be the most important and cherished day of your life so it must be celebrated according to your wishes. Don't even think about having guilt for choosing to take a booze-free route.
Your guests and loved ones only care about your happiness and want to enjoy the day with you in whichever way you choose.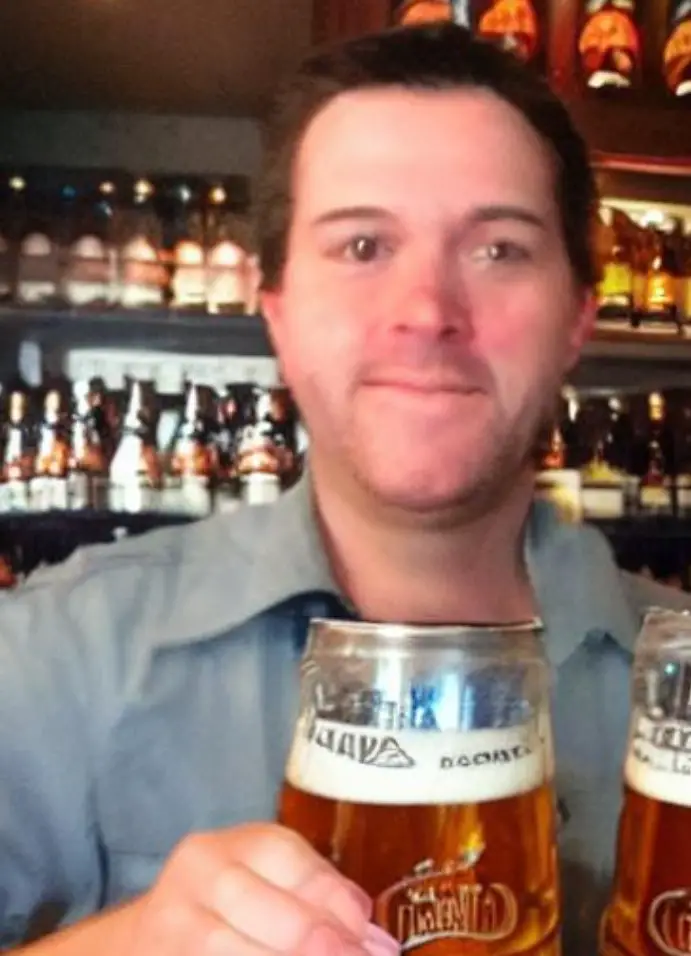 I am a passionate beer connoisseur with a deep appreciation for the art and science of brewing. With years of experience tasting and evaluating various beers, I love to share my opinions and insights with others and I am always eager to engage in lively discussions about my favorite beverage.