Do you find yourself loving beer but deterred by its fizzy, carbonated content? Fret not – this article has got you covered! We have curated the top 10 best non-carbonated alcoholic drinks for you to indulge in without compromising on the buzz.
From fruity to herbal and everything in between, these drinks will quench your thirst with fewer bubbles.
Top 10 Non-Carbonated Alcoholic Drinks
1. Sangria

Who doesn't adore a well-iced glass of Sangria while basking in the warm sunshine by the shore? This refreshing drink from Spain is a sweet and tangy combination of fresh fruits, red wine, and brandy. A definite crowd-pleaser, Sangria's fruity and flavorful taste satiates those who prefer uncomplicated yet delicious cocktails. On top of that, creating a personalized version with various wines and fruits is easily achievable!
2. Moscow Mule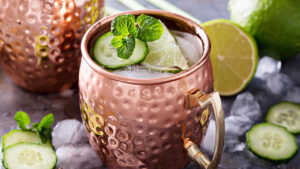 Looking for a slightly tangy drink to spice up your evening? Try the Moscow Mule! This delightful classic beverage is usually carbonated, but trust us – it's just as good without the bubbles. Whether you're looking to jazz up a summer pool party or cozying up by the fire in winter, this concoction of vodka, ginger beer, and lime juice will do the trick.
3. Hot Toddy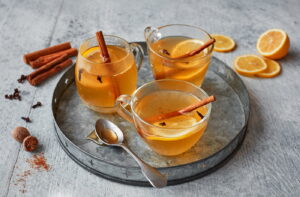 Imagine being on a cold winter night and sipping this warm cozy drink by the fire. That perfect drink better be Hot Toddy. The combination of whiskey, hot water, honey, and lemon made this drink great for chilly weather. Originating from a cold place like Scotland, Hot Toddy can guarantee a comforting and soothing effect to warm you from the inside out.
4. Blood Mary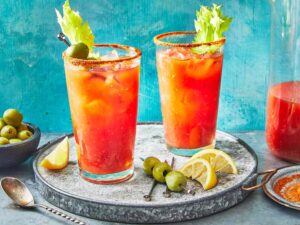 Feeling adventurous for a bold, zesty sip? Look no further than the alluring Bloody Mary! A tantalizing meld of tomato juice, vodka, and an array of seasonings fuse to create an irresistible blend. Whether you need an energizing "get up and go" or a cheerful complement to your morning feast – this splendid concoction has got you covered!
5. Margarita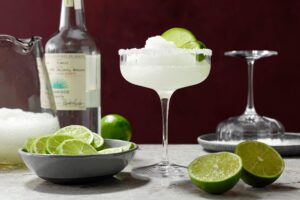 Who could turn down a perfectly blended glass of margarita? This iconic Mexican beverage, composed of tequila, lime juice, and triple sec, is the ultimate addition to any festive occasion. If you're one for zesty and citrusy refreshments that can complement any celebration seamlessly, then it's fair to say that a margarita would be right up your alley. It's no surprise that this concoction remains one of the most sought-after cocktails in America – what with its unparalleled levels of thirst-quenching deliciousness!
6. Old Fashioned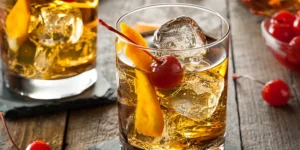 Although it may seem misleadingly named, the Old Fashioned, dating back to 1800, has been a beloved mixed drink for centuries. As the oldest cocktail, it offers a strong yet flavorful taste that's best enjoyed slowly. This classic drink is made with whiskey, bitters, sugar, and a twist of citrus, producing a truly unique and complex flavor that's nearly impossible to resist.
7. Mojito
Mojito is a drink enjoyed by crowds everywhere and served at almost every bar. It's made with fresh mint, lime juice, sugar, and rum – the perfect refreshing sip on a hot summer day. This cocktail is not fizzy like typical carbonated drinks but it's extremely delicious, light, and invigorating which earns its place as the top choice when it comes to summertime sipping.
8. Negroni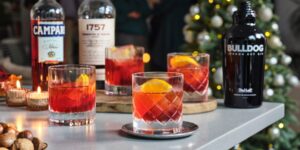 For those who enjoy a complex and bitter drink, Negroni is the perfect choice for a leisurely evening with friends or a romantic date. This sophisticated mixed drink originated in early 20th-century Florence, Italy, and combines gin, sweet vermouth, and Campari for a unique taste experience without any bubbles. With its intricate flavor profile, Negroni presents itself as an ideal option to accompany long and thoughtful conversations among companies you hold dear.
9. Sazerac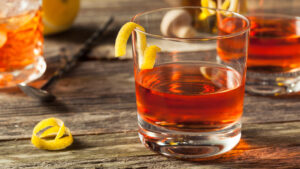 Sazerac, the official New Orleans classic non-carbonated alcoholic drink, is made from a blend of rye whiskey, absinthe, Peychaud's bitters, and sugar. Its bold flavor is strong and spicy yet complex, satisfying those looking for an unhurried drinking experience. From the first sip to the last drop, each taste sensation evolves gracefully in your mouth.
10. Piña Colada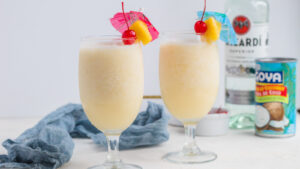 This drink is a tropical delight, perfect for those long summer days. The Piña Colada, the national drink of Puerto Rico in 1978, is made with a mixture of rum, fresh pineapple juice, and rich coconut cream. Sipping on this creamy cocktail will instantly transport you to a beachside paradise. Fans of sweet and indulgent alcoholic drinks won't be able to resist its allure.
Why Non-Carbonated Drinks?
Carbonated drinks aren't so bad. The sparkle adds fun to alcoholic drinks, but it's not the only option out there. Some alcoholic drinkers find drinks with bubbles overwhelming and a little painful to consume. Non-carbonated drinks spare anyone from experiencing feeling bloated or even indigestion which sucks the fun out of drinking to the fullest.
Without carbonation, alcoholic drinks are smooth and easy to drink, which allows you to savor the flavors without hassle. As you may have noticed from the list, you can expect to enjoy a wide range of flavorful ingredients, unique and sophisticated, which you may not find in a carbonated alcoholic drink.
Conclusion
Finding bubbly and fizzy alcoholic drinks uncomfortable to drink shouldn't stop you from coming out for a night of partying or simply enjoying chitchatting with your friends in a fancy bar to treat yourselves. 
You cannot go wrong with any of the top 10 best non-carbonated drinks on this list that offers a wide variety of options. Whether you are in a hot summertime or a cold winter season, you will find the perfect matching alcoholic drinks here.
From sweet and fruity to bitter and complex, this list has something you can ask the bartender or even make and customize yourself. Also, you won't have to worry about dealing with a bloated feeling, being triggered to burp so many times, or having the sensation of a full stomach after just a few drinks, as these drinks don't include any carbonation that causes all those.
Now, you have no more excuse to pass on a good night or day out with your date, friends, colleagues, or family and relatives on a get-together.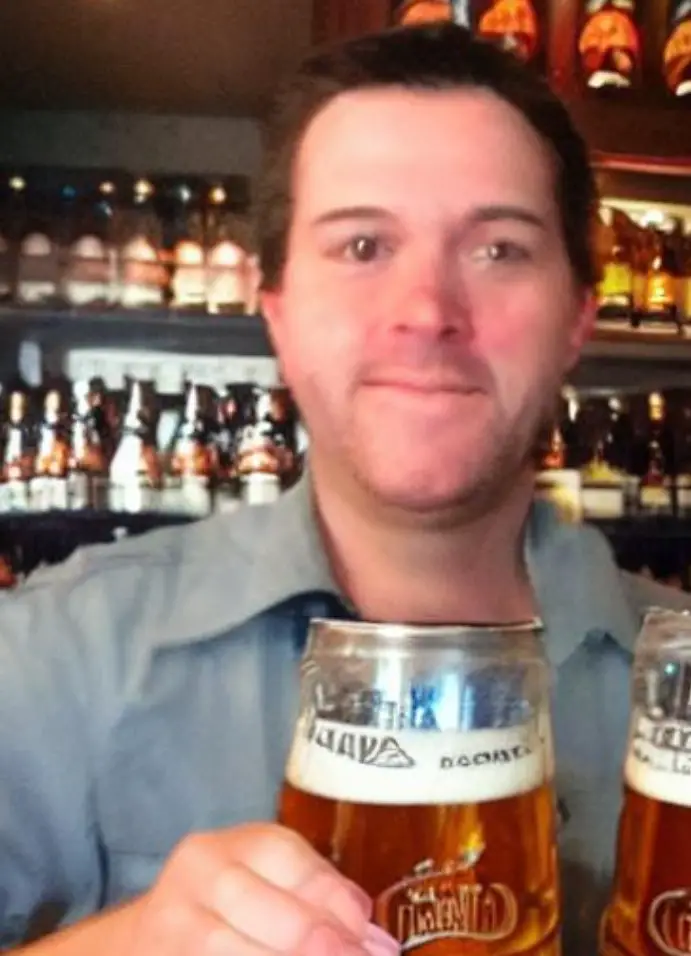 I am a passionate beer connoisseur with a deep appreciation for the art and science of brewing. With years of experience tasting and evaluating various beers, I love to share my opinions and insights with others and I am always eager to engage in lively discussions about my favorite beverage.