Vintage beer brands are exceptionally sought out by those who understand quality and style. Beer enthusiasts find these brands ingrained in their being due to nostalgia and them just being household names. 
Vintage beers tend to stay in style and class due to their effortlessly timeless nature. 
This article will look at 10 of the finest beer brands that continue to shine even in today's emerging beer market.
Top 10 Best Old-School Beer Brands
Vintage beer brands have a certain rich and enigmatic aura about them, one that can't compare with today's everyday beers. That sort of abundance in a nicely packed and made beer provides a different experience for enthusiasts. 
It is why these brands have successfully maintained their image and names over so many years. The popularity of the old brands among beer aficionados is a testament to their craftsmanship. 
Let's explore the unique blends that vintage brewers came up with by exploring their brands.
1. Samuel Smith's Imperial Stout
Samuel Smith's Imperial Stout is a beer that withheld its name and influence by gaining critical and widespread acclaim since 1984. 
This English beer has been amalgamated perfectly, not influenced by wanting capitalistic gains but only to pay respect to the craft of the brewery itself. It boasts a rich, creamy texture and an ebony-dark color, resulting in a full-bodied beer.
The flavor of this beer carries a ton of depth, making it very diverse in terms of its notes. 
At times you feel it holds the warmth of alcohol, along with dark chocolate and then even coffee. The 7% alcohol content does dance around the taste bud but does so without overwhelming them.
2. Goose Island Bourbon County Stout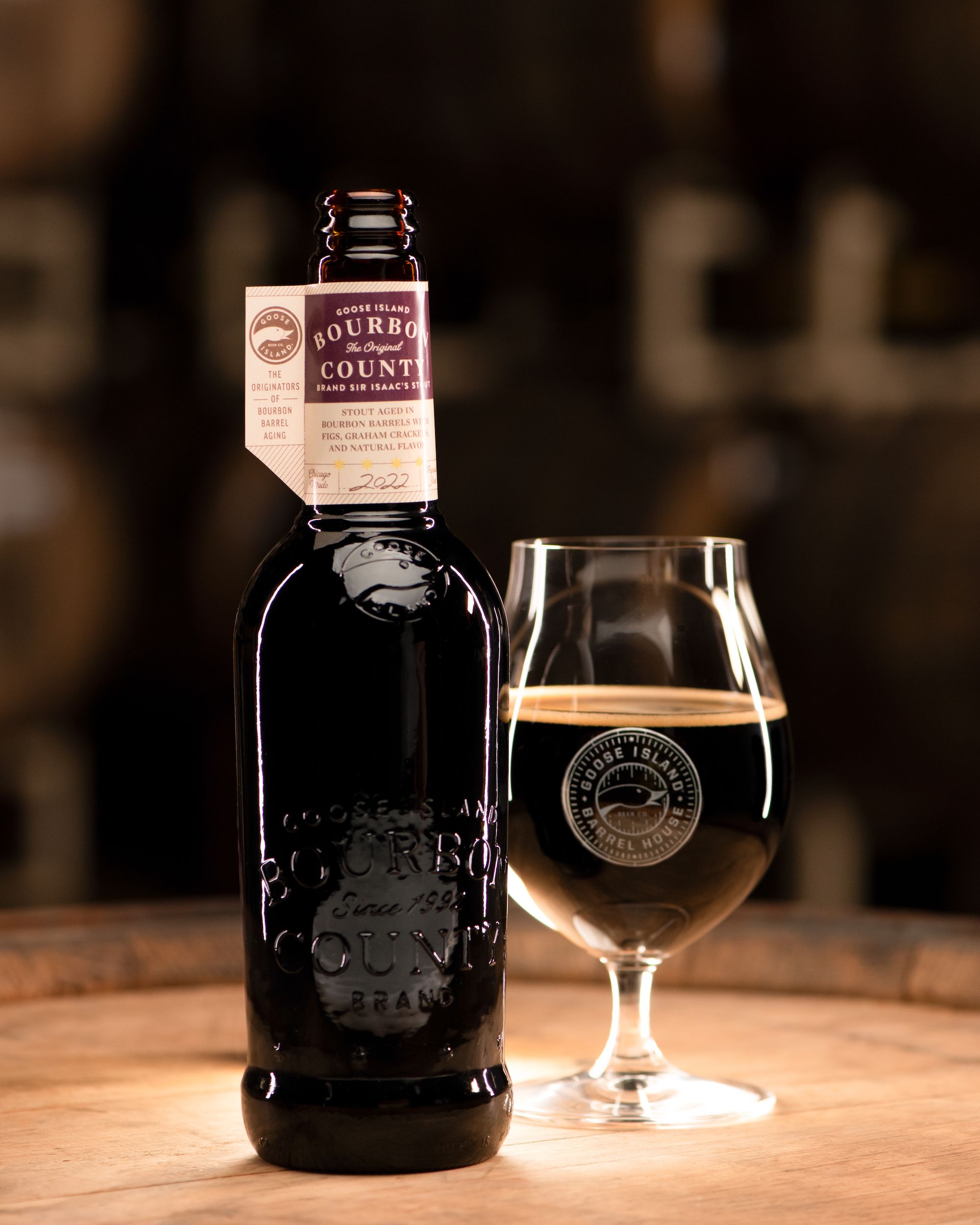 Goose Island Bourbon County Stout has been the staple of the beer industry for a while now and has to be on this list. Chicago's Goose Island Beer Company has been running since 1988, and rightfully so, with its roasted and powerful taste.
This beer gets its complex and vigorous flavor by being stored in bourbon barrels. That ought to give it that kick that you taste as soon as you get a feel of the flavor. The high alcohol content gets quite in your face but is never too much.
The Goose Island Bourbon County Stout can easily be categorized as malt complexity with its chocolate and coffee hidden hints.
3. Anchor Brewing Liberty Ale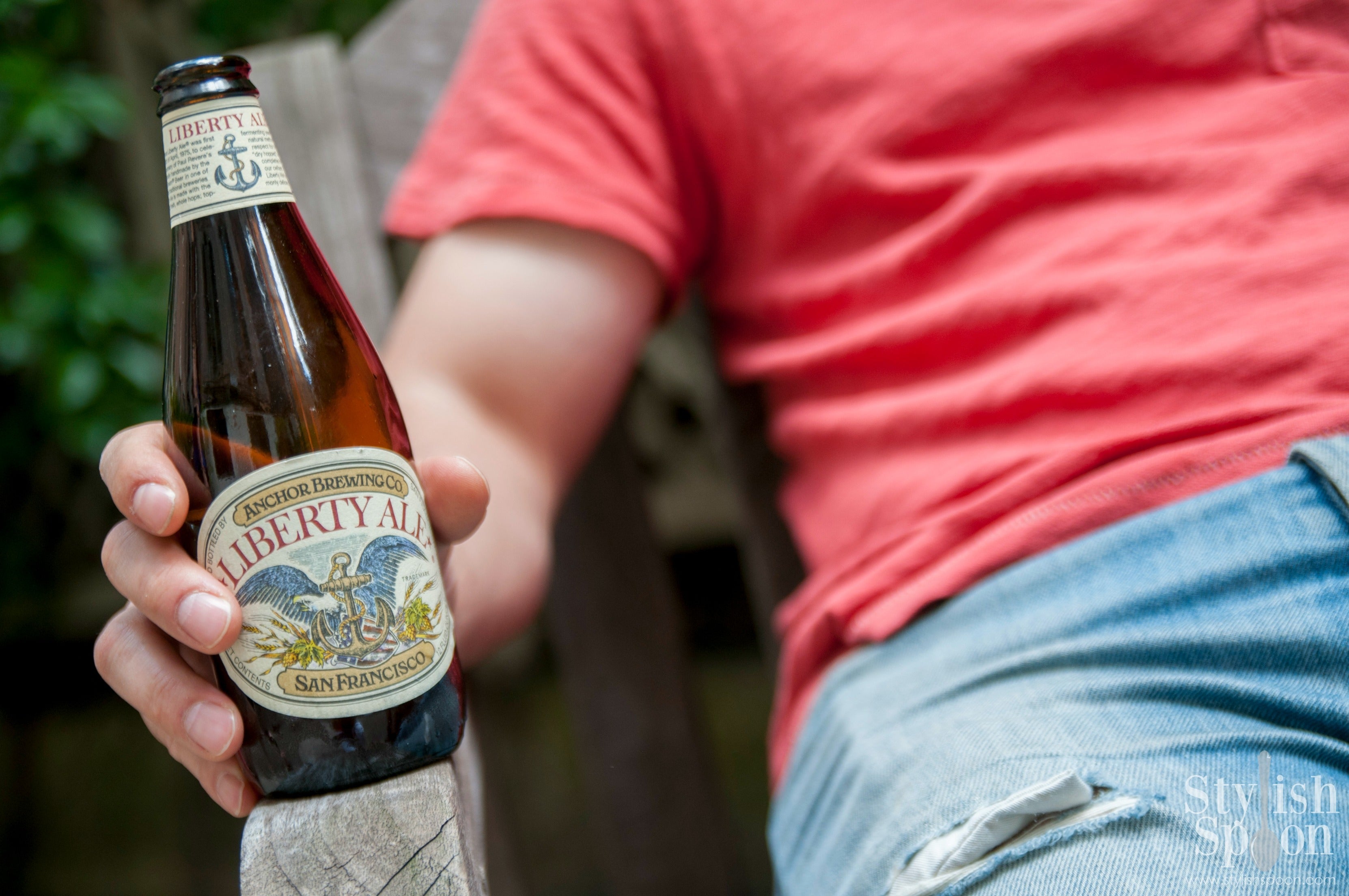 Very few can beat Anchor Brewing's Liberty Ale to be the best classic beer in the last few decades. It is a satisfyingly powerful brew with an earthy golden hue and bubbling white head. The blend of superior malted barley gives the beer its bold flavor.
Whether you're an artisan brew expert or simply trying something new, the traditional flavor and classic charm of Anchor Brewing Liberty Ale will win you over.
4. Sierra Nevada Pale Ale
Favorite since 1980, the classic beer brand Sierra Nevada Pale Ale is recognized for its well-balanced flavors and precise production. 
It stands out due to its characteristic hoppy aroma and citrus overtones, which make it delectable. It is a standard in artisan beer and is liked by professionals and novices.
5. Bud Light
Since it was first brought to the market in 1982, Bud Light has become a treasured source for getting your favorite brew. Being popular amongst young adults to older citizens, this bear has remained a constant in everyone's lives.
Anheuser-Busch produced it, and he brought to the market a fresh take on the traditional beer to make it crisp and sharp. Bud Light stays true to its name by being extremely lightweight regarding its alcohol content, so it's preferred for a little light drinking.
6. Rodenbach Grand Cru
Rodenbach Grand Cru is the best and most ideal example of a classic beer because of its origins in Belgium. The country has a long and intense history of brewing, so it follows the traditional roots of a beer brand emerging from Belgium.
The complex nature of this beer makes it very earthy, due to which it carries a lot of depth. The oak vats bring out its rich red color, which has a fruity and compelling aroma.
This beer would satisfy Wine connoisseurs in terms of getting a good tasting out of the product.
7. Fuller's Vintage Ale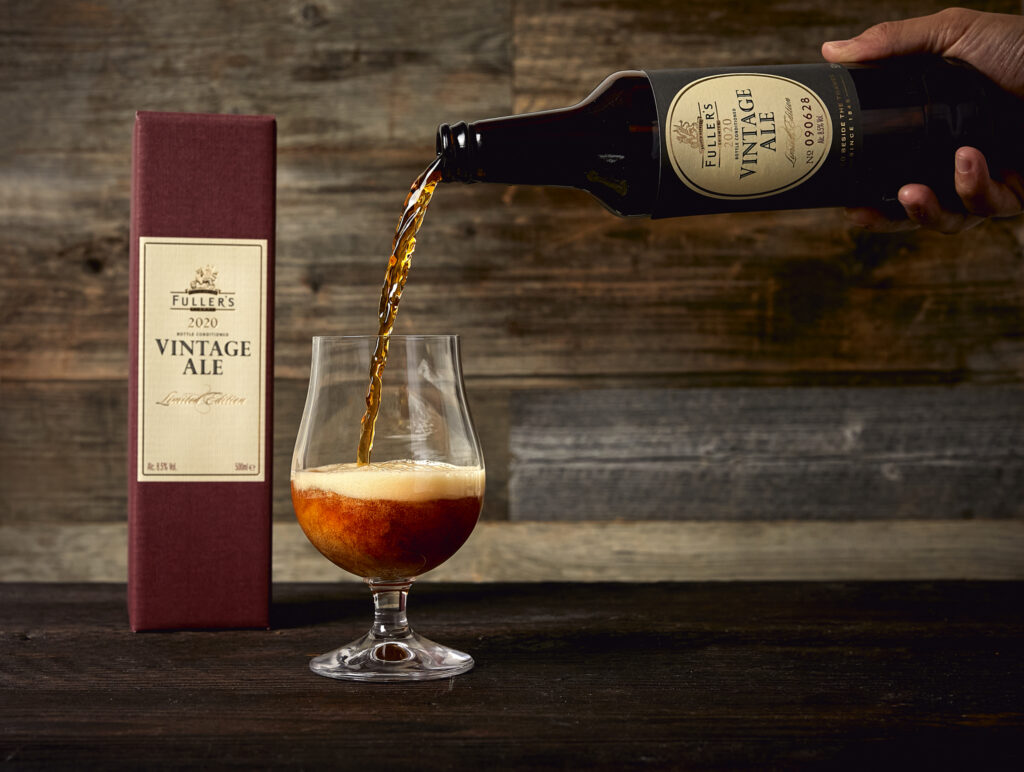 Fuller's Vintage Ale, The renowned British brewery's Fuller's Vintage Ale is an absolute classic recognized for its excellence and attention. Each tiny batch has a unique flavor and is made with excellent wheat and spices for a rich taste.
With an alcohol concentration of between 8.5% and 9.0%, this beer distinguishes out due to its connotations of caramel, toffee, rich fruits, and a trace of slight bitterness. 
Fuller's Vintage Ale is a must-try for beer fans, given that it employs top-notch, conventional, and traditional brewing techniques.
8. Schneider Weisse Aventinus
Kelheim, Bavaria, holds an original German production called, The Schneider Weisse Brewery. They have been functional since 1907, creating authentic German wheat beer. The rich brew carries strong caramel notes and hues of fruits and spices. 
This drink proves to be a strong ale that is unfiltered, due to which it is considered a unique and dark blend. It pairs exceptionally well with sausages as a true German beer, so try that out.
9. Orval Trappist Ale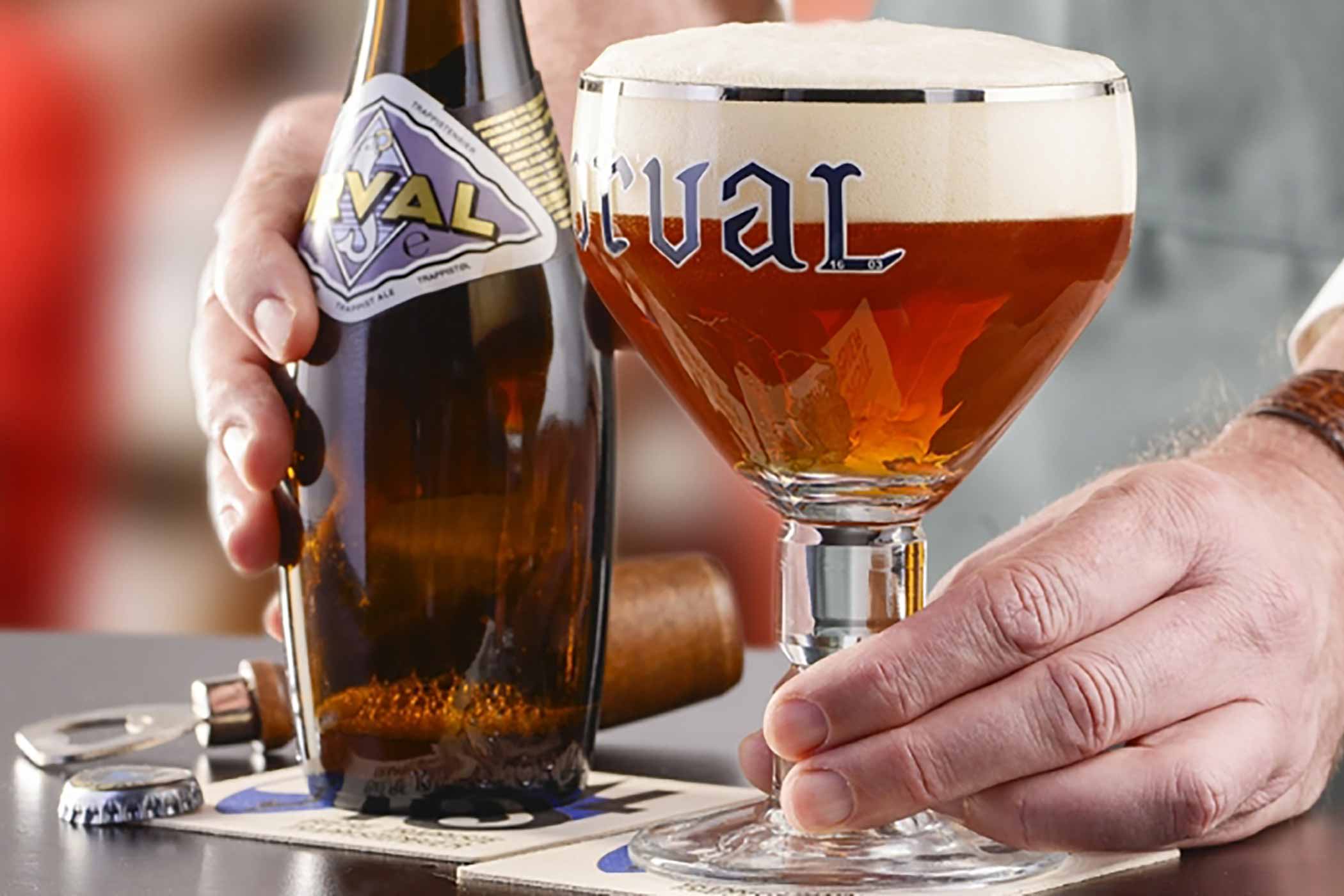 The next beer can be found brewed in Luxembourg, in a Trappist monastery at Orval Abbey. This funky Belgian ale has been under production since 1931, with its exclusive aroma emerging from fruits and spices.
This beer brings a certain depth and earthiness, making it easier to pair with salty and savory foods. 
10. Rochefort 10
Discovering Rochefort 10 makes you feel closer to the Belgian countryside and encapsulates the whole atmosphere in just one beer. If a beer can be rich and velvety simultaneously, Rochefort 10 does it better than any other. 
Perhaps the monks at Notre Dame have added this peculiar flavor characteristic to this beer for centuries now. People seeking divine intervention and an out-of-body spiritual experience tend to enjoy this the most with its dark and caramel-filled aroma.
Final Thoughts
Thanks to their evergreen appeal, vintage beer brands have been enticing beer lovers for years. Whether the complex and acidic Rodenbach Grand Cru or the rich and velvety Samuel Smith's Imperial Stout, these beers represent the zenith of conventional brewing. 
There is a vintage beer brand that will quench your palate and take you back to a golden period of superior brewing, whether you enjoy stouts, ales, or light lagers. 
So lift your pint and enjoy the tastes that have satisfied beer enthusiasts for years. Toast to the masterpieces of all time!
FAQs
This section will answer some frequently asked questions about old-school beer brands.
What is the best old-school beer?
The best old-school beer varies, depending on your personality. Popular choices include Rodenbach Grand Cru, Fuller's Vintage Ale, and Rochefort 10.
How long do old-school beers last?
The shelf life of good vintage beers relies solely on the type of method it has undergone. Usually, most beers last two years if stored properly.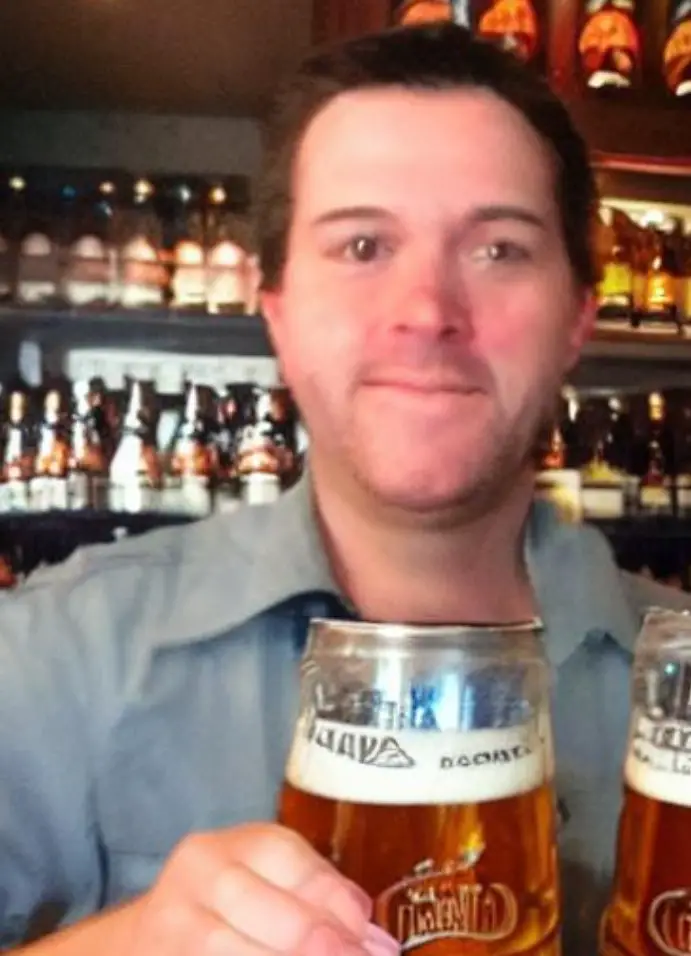 I am a passionate beer connoisseur with a deep appreciation for the art and science of brewing. With years of experience tasting and evaluating various beers, I love to share my opinions and insights with others and I am always eager to engage in lively discussions about my favorite beverage.