If you are wondering if Olive Garden serves alcohol, the simple answer is yes! With a variety of beverages that are alcoholic at your disposal, you are sure to find something that clicks! These beverages are designed to perfectly match the exquisite taste of the Italian cuisine they serve. Their extensive wine list features Red, White, and Sparkling wine straight from their renowned vineyards. Their menu includes cocktails and martinis, ranging from classic Italians to modern iterations. They also provide customers with Beer options, which perfectly complement their Italian cuisine. 
This blog will delve into Olive Garden's refined range of alcoholic beverages, which are designed to complement and enhance your dining experience. We will also look into the restaurant's policies when it comes to the consumption of alcohol.
The Olive Garden Experience
Before we go over the wide variety of beverages the famous Italian restaurant chain offers and its drinking policies, we will talk about the overall experience they have cultivated over the years. 
The main objective of the Olive Garden staff is to create a cozy and inviting family-friendly environment that is the most suitable for guests to enjoy their Italian-inspired meals. Famous for its breadsticks and mouthwatering pasta dishes, the primary focus of the establishment has always been on the food. However, with time the restaurant has acknowledged the growing demand for alcoholic beverages leading to the expansion and development of its menu and options.
What are My Options for Alcoholic Beverages at Olive Garden?
Depending on your location, you can order a variety of drinks. Each site has a slightly different menu; the options change with the season. You can quickly check your options by heading to their main website and clicking the 'menu tab.' A new page will open up where you need to enter your location. Once you open the area you wish to dine in, you will see a new page where all details about that branch will be available. You can click on "view menu" to see what's available. A separate section for alcoholic beverages is labeled "Wine & Beer To Go,' where you can easily find all the options for alcoholic beverages available and their prices.
What is the Wine Selection?
Olive Garden is proud of its extensively curated wine selection. The choices for the wine menu are offered to keep the Italian dishes in mind to create the most complementary pairing. A multitude of red, white, and sparkling wines are offered. These wines are sourced from around the globe, adding to the authentic Italian experience. In the red wine selection, Olive Garden has got you covered if you are craving a robust and full-bodied Cabernet or the more fruity notes of a Chianti to go with your hearty pasta dishes. 
For all those that prefer white wines, you may find the Chardonnay, Pinot Grigio, and Moscato to their liking. These wines are known for their crispness and refreshing citrus notes that go well with light pasta dishes and seafood. If you are more festive and celebratory, sparkling wines such as the Prosecco and Champagne will get the job done. These are the ideal choice for toasting occasions or even simply as an appetizer while you wait for your meal.
Beer Choices
No one can deny the long-standing popularity of beer, and its enthusiasts are catered to with both domestic and imported options. The restaurants carry classic domestic brands such as Budweiser and Miller Lite. These ales are recognized for their well-balanced flavors and smoothness. They pair well with many dishes ranging from pizzas and burgers to pasta. 
Those more in the mood for international flavors have beers from all over the world available. Customers can access European classics such as Peroni, Heineken, and Guinness. These beers display age-old craft and brewing traditions, styles, and flavors giving the diners a diverse experience.
Spirits and Cocktails
Guests may enjoy classic cocktails such as the Classic Margarita, Mojito, Martini, and Old Fashioned. These drinks are expertly made with excellent alcohol and fresh ingredients to provide a balanced taste and delightful experiences. 
To make things even better, Olive Garden also offers a variety of specialty cocktails that put a unique spin on classic recipes. The Italian Margarita and the Tuscan Lemonade, a delightful combination of vodka, limoncello, and lemonade, are two examples. For those who like their spirits straight or with a simple mixer, Olive Garden provides vodka, rum, tequila, whiskey, and gin, which they can enjoy neat or blended with soda, tonic, or juice.
What is Olive Garden's Policy Regarding Drinking?
Even though alcoholic beverages are available at Olive Garden, it is essential to be aware of and understand the policies they have in place for a pleasurable and safe experience. 
Olive Garden stickily follows the legal drinking age requirements. It will only serve alcohol to customers who are of legal age. The staff is specifically trained to check identification before serving alcohol to anyone. Responsible consumption is also encouraged at all establishments, and the staff is directed to observe guest behavior and ensure they don't overindulge. 
Moderation is promoted, and the restaurant can refuse service to anyone who may appear intoxicated or too drunk to provide appropriate identification. Olive Garden is dedicated to the safety of its diners, and guests are encouraged to arrange alternative transportation when consuming alcohol. Alternatives such as taxis or car services are also provided.
Conclusion
Olive Garden not only sells a wide variety of alcoholic beverages but also emphasizes responsible drinking and client safety. The beverage menu at the restaurant features a carefully chosen wine selection, including red, white, and sparkling wines to match their Italian-inspired meals. Beer connoisseurs will find domestic and foreign alternatives, while cocktail enthusiasts will find traditional favorites and creative cocktails expertly created. 
So, whether you're sipping a glass of excellent wine, toasting with a cool beer, or indulging in a creative cocktail, you can enjoy Olive Garden's tastes and ambiance while knowing that safe drinking and transportation choices are nearby. Cheers to a pleasant dining experience at Olive Garden, where superb cuisine and responsible enjoyment coexist happily.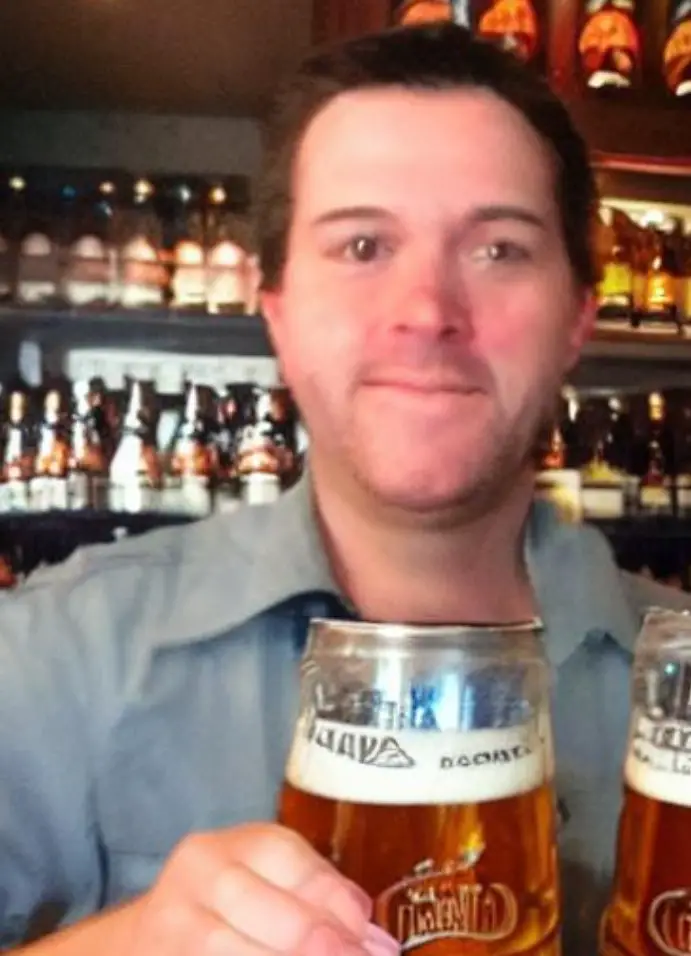 I am a passionate beer connoisseur with a deep appreciation for the art and science of brewing. With years of experience tasting and evaluating various beers, I love to share my opinions and insights with others and I am always eager to engage in lively discussions about my favorite beverage.