What is there not to love about a celebration filled with a truly festive atmosphere, good company, delicious food, and refreshing beverages? Tailgating is a combination of all those things and more!
Tailgating parties are an American tradition wherein people gather in parking lots before or after an event, like a concert or a sports game, and they eat and serve food and refreshments next to their parked automobiles, more specifically from the back end of their pickup trucks, also known as tailgates.
This type of party allows family and friends to get together, to spend time celebrating the festivities, and it also displays the support of the fans for the event that they're about to go to.
This type of party likely has its roots in football, and if you ask most football fans in the States, they will surely know what a tailgate party is because this tradition has been kept for almost 150 years now, and it has expanded to the point that tailgate parties even occur at weddings, and camping trips. 
Football and Tailgate Parties
Football fanatics always consider tailgating parties as one of the best ways to cheer your favorite team on because it seems to bring a positive atmosphere to every game before the game even starts. 
Fans will be filled with morale as they enter the stadium or arena, knowing that they went all out celebrating their favorite teams, talking about what they think will happen before the game, and overall, just setting the mood so they can enjoy the game. 
Tailgating is usually done before the game, but since a party can be hosted anytime, it is definitely up to you whether you want it to be a pre-game party or an after-party. And since the usual location to host tailgate parties is at the parking lots of the stadiums or arenas, you will have all the space that you need to enjoy and throw the best tailgate party for your loved ones and for yourself.  Here are some things you have to remember if you want to organize a tailgate party of your own:
Guests and Invitations
First, you need to inform the guests that you invited. Invite your family and friends, inform them about the venue, the spot that you are about to choose, and, optionally, about the team you're supporting to avoid confusion amidst all the tailgaters. A lot of people will be coming to watch the games, so make sure that you're providing enough information to your guests so they will not get lost in the crowd. This will save you time and will help you avoid hassle in kicking the party off to the next gear!
Venue
Next, you must have a good spot to park your vehicle. Having the ideal spot where you can spend your time without hassle before the game starts and even after will surely be a win for you and for the guests of your party. One of the most important things is that you are comfortable at the location that you have chosen. You will also want to have a location where you can set all your instruments, like your grills and coolers, in peace without bothering other tailgaters.
Coolers, Trays, and Ice Chests
These are also essential because you must think about spoilage and storage since a party isn't complete without some fresh, delicious food and ice-cold beverages. Your cooler is your best friend whenever you are hosting a tailgate party because they are insulators, which means that they are versatile. Coolers not only keep things cold, but they can also keep things warm, so you can use them for both drinks and food.
Food and Drinks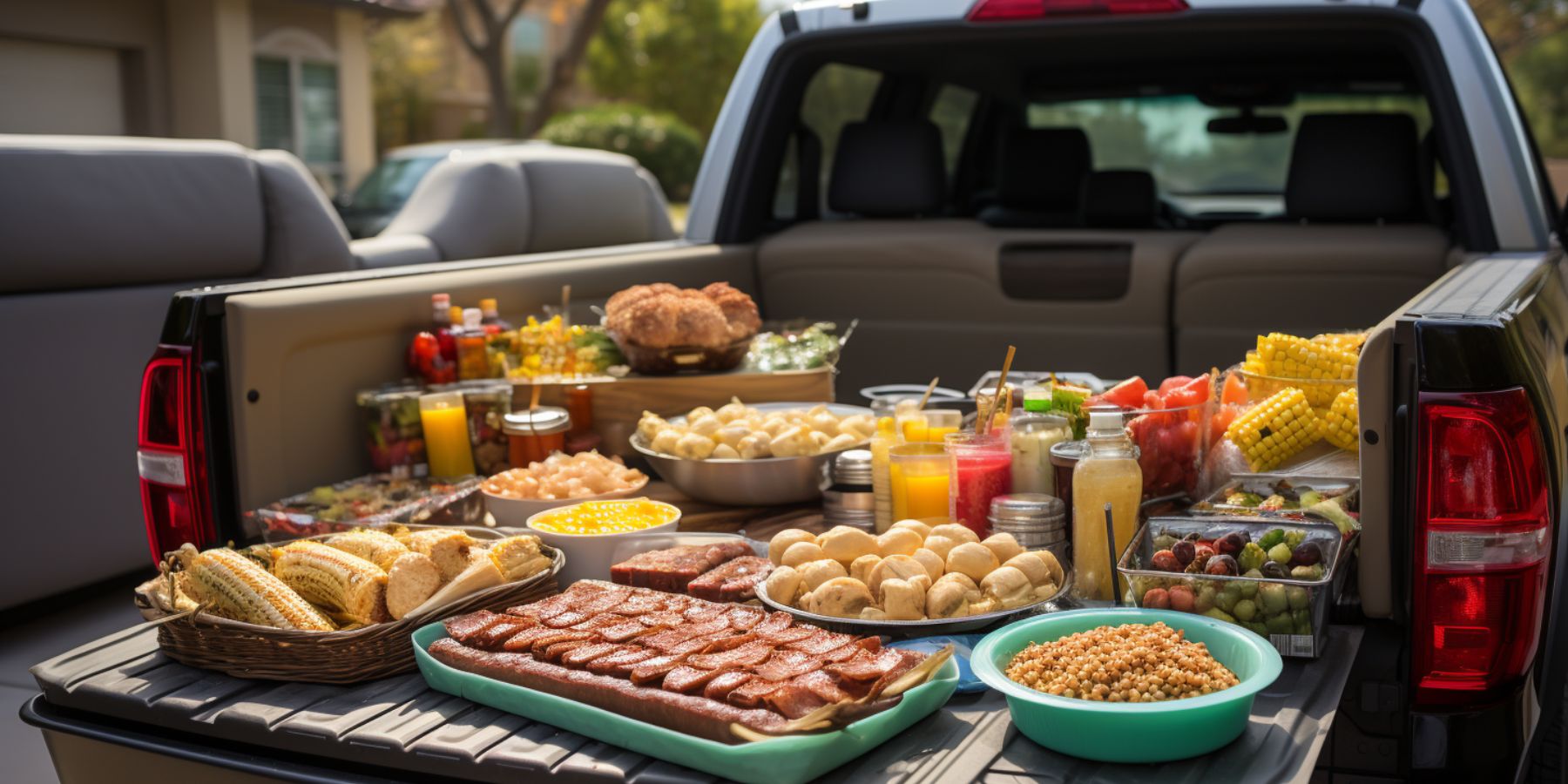 Talking about drinks and food, a party will not be complete without something to fill you up or quench your thirst, so it is advisable to make sure that you have enough food to go around for the whole party and a variety of drinks that your guests can choose from.
If you bring a grill to the tailgate party, then you can even have a barbeque before you go and enter the stadium or arena. The possibilities are endless when it comes to what type of food or beverages you want to have present at your tailgate party. You can mix and match, maybe even have dessert on the side.
Have some soul food on one end of the tailgate with a beer or soda and some sliders, fries, and cookies on the other side. That is why a tailgate party is amazing because it lets you have the freedom to pick and choose how you want to celebrate and enjoy your time there at the parking lots, just don't forget to clean up afterward.
Music
Don't forget to bring a speaker. Choose a playlist of songs that will put you in the celebrating spirit as you're having a blast before the game or event. This will surely let you have an even better time at the tailgate party, and it will also help set the party's mood. 
Other Stuff You Should Not Forget
It is easy for people to forget that they haven't cleaned their hands while they're having fun partying and enjoying the festivities, so as the host of the tailgate party, it is your responsibility to make sure that tissues, soap, and water are available for handwashing and cleaning. A jug filled with water, some hand soap, and some tissues will go a long way with a party like this, and it will save you a lot of time because you won't need to leave your spot, you can just clean your hands and continue with the party!
Conclusion
To sum it all up, a tailgate party is a tradition that you should experience even once in your lifetime because it will surely be an unforgettable time and memory for you and your guests. In the end, it's all about having fun with what you have and spending time with the people you love as you get excited about the event that you're about to go to.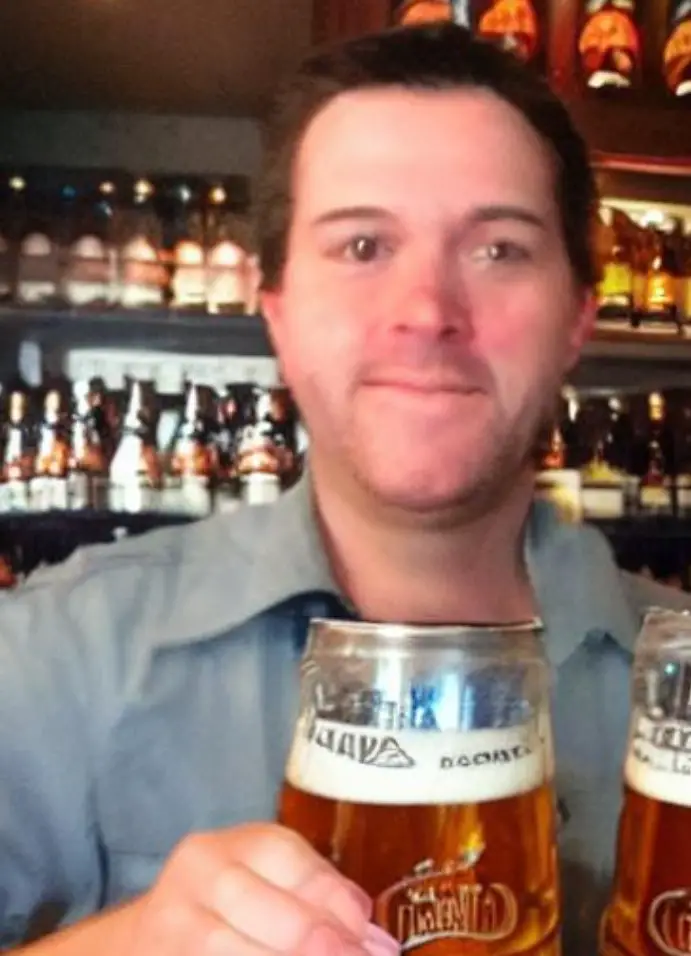 I am a passionate beer connoisseur with a deep appreciation for the art and science of brewing. With years of experience tasting and evaluating various beers, I love to share my opinions and insights with others and I am always eager to engage in lively discussions about my favorite beverage.