Gathering with your friends and family in one place and creating core memories as you have fun together is always a great idea. It will be even greater if it involves beer. As they say, the best conversations are made with good company and beer.
Finding the right beer for your party isn't the most straightforward task. Beer is a typical go-to drink whether your guests are drinkers or not. It is so common that there are many options to choose from to find the one that matches you and your crowd's taste.
This article drilled down 10 of the best beers to help you decide which ones to offer your guests at your next party.
Top 10 Best Beers For a Party
1. Corona Extra
Party-goers choose Corona, the top-selling beer in Mexico, for a good reason. It's widely available and boasts a palate-pleasing effect. Its smooth, refreshing taste and light body make it an ideal starter or all-night-long companion while partying. Chill it and add a lime slice, and you'll win the hearts of anyone who joins your festivities.
2. Bud Light
Are you going for a classic brew? Bud Light is the perfect match for you. Similarly, Bud Light has a low alcohol content that makes it easy to drink and won't immediately get your guests drunk. Choosing this best-selling beer in the USA will surely keep things low-key as your guests enjoy the night.
3. Guinness Draught
Guinness indeed offers the richest, most flavorful beers with the finest quality. Its signature draught beer is no exception – it boasts a smooth, creamy texture that tantalizes your taste buds with hints of coffee and chocolate. Whether you're entertaining guests or simply unwinding after a long day, Guinness Draught is sure to deliver an exceptional drinking experience.
4. Blue Moon Belgian White
Belgians certainly have a knack for brewing top-notch beers. This crisp and revitalizing wheat beer will add a refreshing touch to any party, heightened by the subtle notes of orange and coriander. Blue Moon stays true to its classic light beer status while boasting more flavorful accents, earning it prime consideration as the go-to beverage for any festive celebration.
5. Stella Artois
Another Belgian drink on this list is Stella Artois. It's a Belgian pilsner with a crisp and thirst-quenching taste which is a perfect combination for a party drink. Serve Stella Artois in chalice glass to add a touch of elegance to your gathering.
6. Sierra Nevada Pale Ale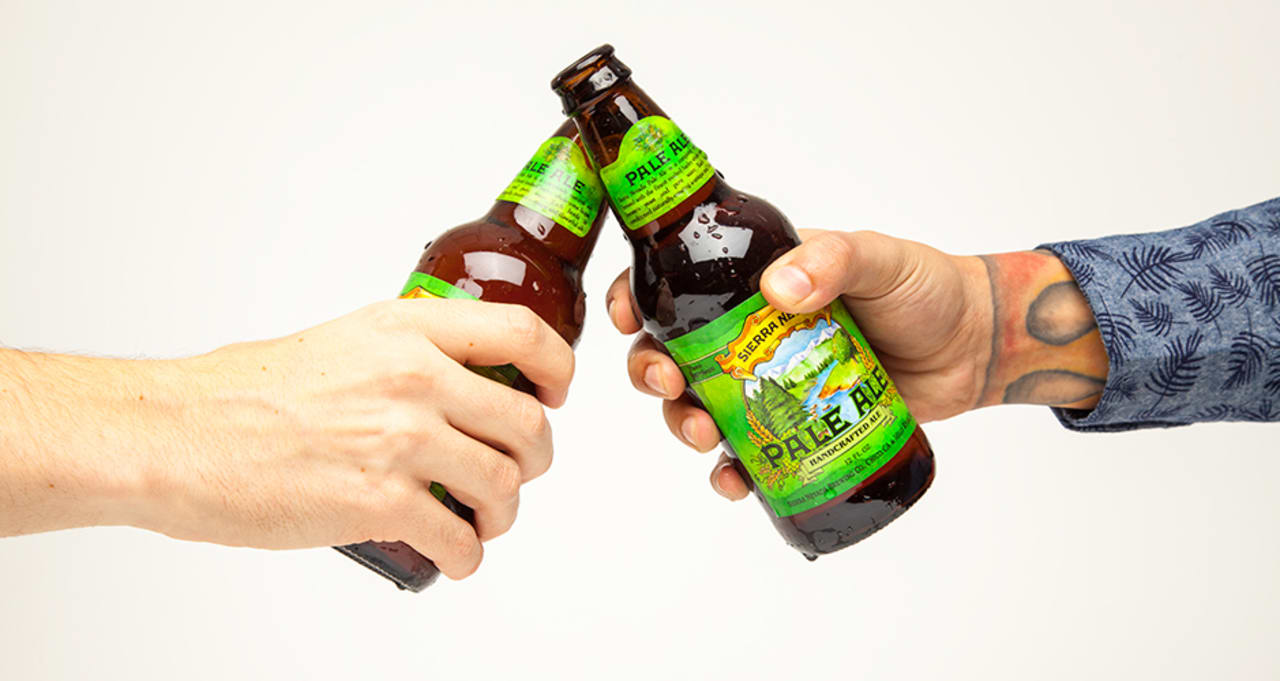 Are you going for a bit more hop flavor? Sierra Nevada is the one for you. This pale ale has a toasted with a light body and a slightly citrusy flavor from the Cascade hops. You'll also taste a little hint of spice as you sip a glass or two of this brew. Expect a balance of bitterness and citrusy aroma with this American pale ale, making it a perfect drink for an outdoor party.
7. Heineken
Dutch represents! Heineken is a Dutch lager that's crisp and bracing with a bit of bitterness, which gives it character. If you're going for a more interesting drink with a distinct taste than traditional light beer, Heineken is a good choice for a beer at your party.
Among the other drinks on this list, Heineken is one of those beers you can find at typical convenience or grocery store. You can also pair this drink with a wide range of food like chips and dip or pizza, as it complements more than overpower any other flavors.
8. Dos Equis Amber
If Heineken doesn't match your taste, this brew is another out-of-traditional light beer you can choose. Dos Equis Amber is a Mexican brew named after the "Most Interesting Man in the World," played by Jonathan Goldsmith. Expect a slightly sweet and malty flavor with a taste of caramel when you sip this Mexican lager.
9. Sam Adams Boston Lager
Are you looking for a delicious lager option? Look no further than Sam Adams Boston Lager from Samuel Adams Brewery, founded in Boston, Massachusetts. This American amber lager has hints of caramel and toffee that blend beautifully for a full-bodied flavor. Its aroma is rich with toasty malt and clean hop bitterness, the perfect combination for an outstanding drinking experience with friends at your next game night party.
10. Hoegaarden
Aside from Blue Moon and Stella Artois, another Belgian beer sits at 10th place on this best beer list. This Belgian wheat beer doesn't come short in offering a light and thirst-quenching combined with spice and citrus hints making it far more interesting than your traditional light beer.
Additional Tips
In choosing the best beer for the kind of party you are planning, you need to decide on what occasion you are throwing a party, where you are targeting to set up, who will be on your guest lists, and how much you are allocating for it.
These factors may be a no-brainer, but it's worth mentioning. Thinning about these details will spare you the hassle of dealing with unnecessary problems. People get into a fight and get injuries from small venues or drinking too much, and having an uncontrolled crowd count. These are some of the issues you'd avoid by planning and considering all the needed factors.
Conclusion
Now that you have the top 10 best beers with each of their taste and preferences, it will help you derive a beer or two that will match the kind of party you are going to throw next.
Ultimately, the best beer party drink would be a tie between Corona Extra and Sierra Nevada Pale Ale.
Corona Extra boasts a crisp and zesty taste that satisfies. On the other hand, Sierra Nevada Pale Ale delivers a bold and robust hoppy flavor and aroma that complements any get-together perfectly. These brews are two top-notch choices in the world of beer for any crowd.
No matter which brew you choose, it will all boil down to your preference and taste. After all, you should also consider the kind of drink you'll enjoy which you can share with your guests. In this way, enjoyment will be 100% guaranteed for you and your guests.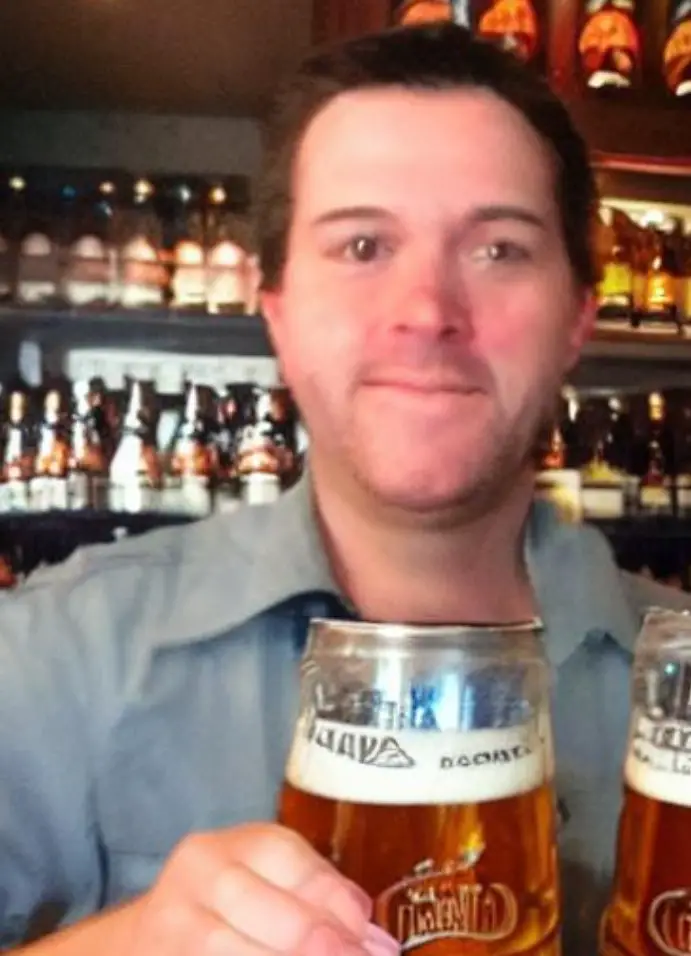 I am a passionate beer connoisseur with a deep appreciation for the art and science of brewing. With years of experience tasting and evaluating various beers, I love to share my opinions and insights with others and I am always eager to engage in lively discussions about my favorite beverage.