What makes the best party? Drinks, girls, and the drunken adventures you have with your friends. For us, it's a good laugh watching the party movies take unexpected turns, legends be born, girls getting embarrassed, and fighting for the girl to share love's first kiss. Check out our list of fun, captivating, and funny party movies worth a spot on the list. Let's see if you agree.
The Hangover 
If there is a movie worth being on the list of best party movies, it is this one. 
It's a wacky and wild comedy with plenty of raunchy humor and friendly giggles. It is centered around a bachelor party, far from an average party. It gets out of control, and three friends lose the groom somewhere along the line. It's got plenty of fun surprises and laughs as we follow the friends on their adventure to find the groom and get him to the wedding. The storytelling in this movie is exciting and leads to a very entertaining film.
2. Project X
Centered around three high school attendees who thrive on being discovered and noticed. When a huge epic party is arranged, it sounds fun, exciting, and, well, innocent. It's far from innocent when the party is unleashed. These kids are the ones no one will forget, or the party they threw that will be talked about in history. Hearts are broken, people embarrass themselves, and party rockers are unleashed. It's an enjoyable experience and fun to enjoy with friends, drinks, and crazy party ideas.
3. Rough Night
What better place to party up your bachelorette party than in Miami with three college friends? Jess, soon to be married, realizes that the partying went a little too far, and their beach house soon becomes a place of panic. An accident occurs, and the male stripper dies. The girls desperately try to hide everything and create a cover story. While it covers a partying aspect, it still shows that friends can come together in a time of need.
4. Dead Body
Who did it? It's the question a group of young youths asks when their graduation party takes a turn for the worst. The old-fashioned party games are no longer. These days, teenagers are playing party games that end in murder. The group plays a game called Dead Body, but unfortunately, there is a real dead body and a murderer among them.
5. Super Bad
Well, it all starts on the school grounds. A graduation party goes wrong for two nerds who plan to make an impression before they leave the school for good. They plan to get drunk and score the hot babes, but it doesn't turn out like that. The movie is nearly two hours long, but we promise you will laugh the whole time and enjoy waiting for the next thing to go wrong.
6. 21 and Over
It's your 21st you got to go out and celebrate, right? That's why Jeff Chang's friends thought when they convinced him to go out with them and party all night. Of course, he gets so drunk, and what happens? He passes out. Unfortunately, he didn't tell his friends where he lived, and most of their night were spent trying to find where their friend lived. It's a funny film that even those without a sense of humor won't be able to stop a grin.
    7. Can't Hardly Wait
This is one of those movies we can watch, and it takes us back to our youthful partying days and how exciting and regretful they were in the morning. Can't Hardly Wait has so much going on, from love, despair, excitement, regret, and so on. We all wanted to have a graduation night we will never forget.
    8. Booksmart
Booksmart is a modern film about high school girls who missed out on their partying days while attending high school.
These girls experience their four years of partying and being naughty at school in just one night. It doesn't matter how you look at the girls; you will find something about them that reminds you of how you were in high school. From partying to drama, it's all packed in this movie.
    9. This is the End
This is the end movie that came out in 2013. You could say it's a dramatic film about a group of celebrities who find themselves enjoying a party in Los Angeles when a pandemic broke out. The storyline follows the cast and how they try to survive the apocalypse. It's a funny movie that shows at any time that a party can change to catastrophic events without notice.
    10. American Pie
Well, we all know this was one movie that would get a mention on the list of best party movies. American Pie shaped a generation, and you were the odd one out if you didn't like American pie. It's a teen party movie that follows teen nerds who try to lose their virginity. It's a movie you will find hilarious. Most reach their goal, but for one, the bad luck just keeps coming. Several films follow about where they ended up and how those relationships worked out afterward. 
   11. House Party
House Party is one movie that knows how to capture the true essence of fun and laughter. Two friends are convinced they can have the best epic party ever. Unfortunately, it doesn't always end up that way in these situations. It wasn't a party that anyone attending was going to forget. Plenty of comical fights, raunchy play, and endless laughter. It's a party movie with second and third editions that are just as funny as the first.
Conclusion
We hope that we have successfully wrapped up the list of best party movies that'll give you some inspiration for a film to watch when you are having a party with your mates and want some inspiration for a funny, unpredictable, and epic party. Watch one or watch them all in a huge binge-watching couple of days. Make sure you have the popcorn ready.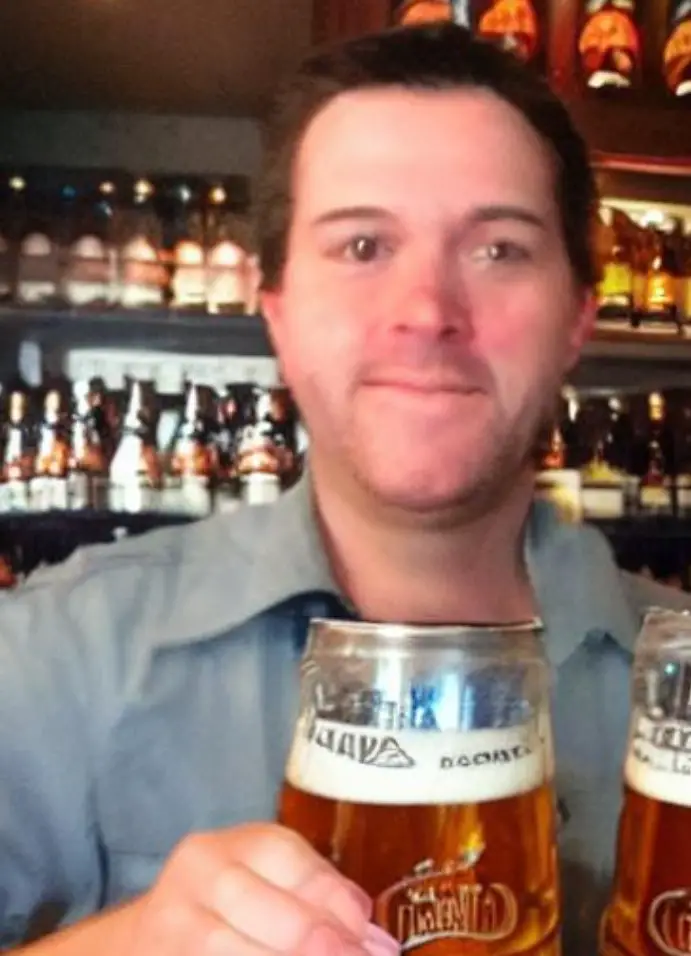 I am a passionate beer connoisseur with a deep appreciation for the art and science of brewing. With years of experience tasting and evaluating various beers, I love to share my opinions and insights with others and I am always eager to engage in lively discussions about my favorite beverage.