Rich aroma, bold flavor, and smooth finish are the characteristics of an excellent Porter. It is a dark beer that dates back to the historical era of England in the 18th and 19th centuries. Nowadays, it is a widely consumed liquor in Europe, America, and other regions.
If you want to discover the genuine flavors of Porter, don't miss out on these ten best Porter beer brands worldwide to explore and taste.
1. Guinness West Indies Porter
A complex English Porter brewed in Ireland, Guinness West Indies Porter is an outlandish beer with a 6% ABV. With a deep black body, the foamy, creamy tan head further sweetens the impression. Only a few breweries can brew this level of perfection, and Guinness is doing a great job.
The aroma is promising because of cocoa, black bread, fruit cake, and coffee. Its taste is velvety with moderate character, bringing a well-balanced combo of bitterness and sweetness. 
West Indies Porter is a lightly-carbonated, medium-bodied beer with a lingering semi-dry finish. Indeed, it is the best-selling product of Guinness.
2. Deschutes Black Butte Porter
Deschutes is a well-known brewery in Oregon, United States. The Black Butte Porter by Deschutes is an excellent beer to taste year-round. It pours a deep brown color with a mahogany shade. The khaki-colored head retains a few minutes but leaves random lacing behind.
With the subtle smell of dark chocolate and black coffee, the flavor is more of roasted malt and earthy hops than chocolate and coffee. The Black Butte Porter is a thin-bodied drink with moderate carbonation and a dry finish. It is a nice-looking tasty beer to enjoy good food.
3. Fuller's London Porter 
The award-winning beer with the highest quality, Fuller's London Porter is a household name in the United Kingdom. It has an ABV of 5.4% with visible carbonation. The mahogany body with ruby shade, topped with a tan, creamy head, adds immense beauty to its appearance.
London Porter offers aromatic flavors of roasted malt, chocolate, red fruit, raisin, cranberry, caramel, and coffee with a subtle touch of licorice and herbal hops. With a medium body and average carbonation, this porter gives a soft, creamy mouthfeel with roasted malt sweetness in the finish and some chocolate and earthy notes aftertaste. 
So, drink in style with Fuller's English Porter, and forget your worries for a while!
4. Stone Brewing Smoked Porter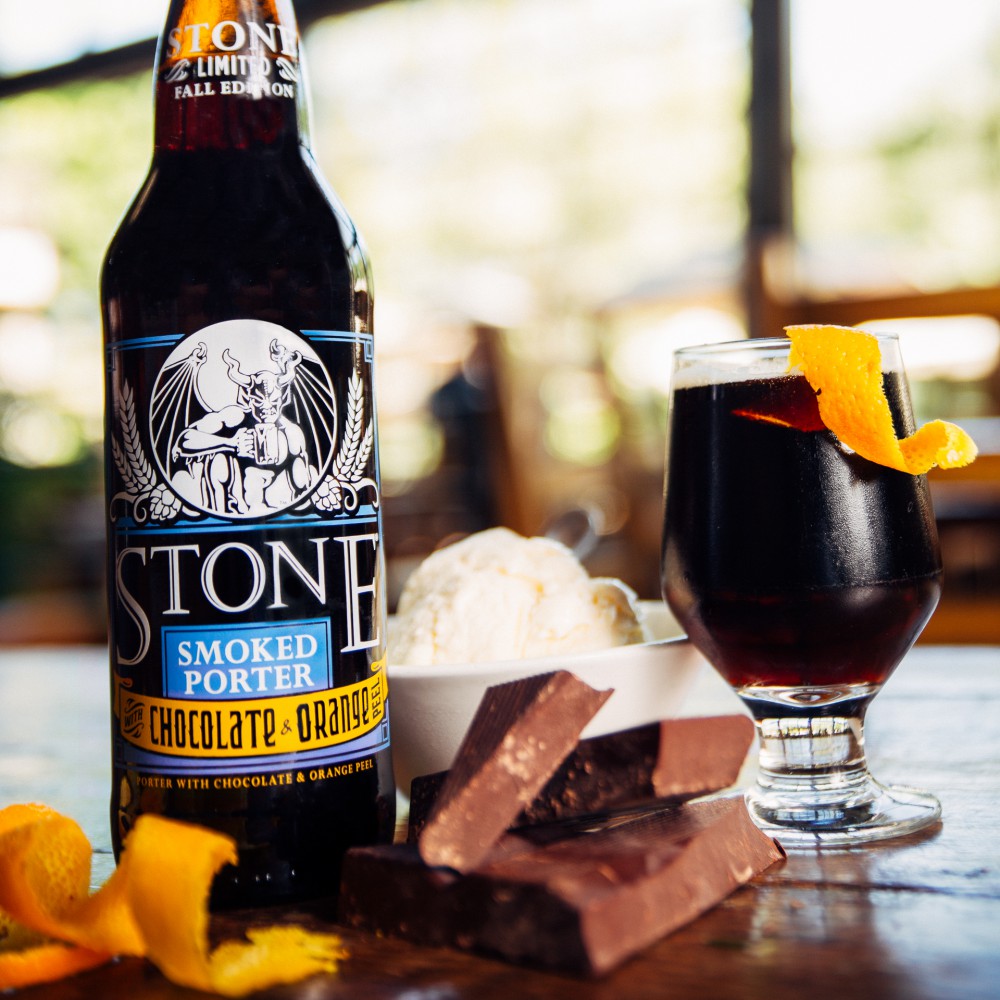 Since December 1996, Stone Brewing has been serving beer connoisseurs its best beer, Smoked Porter. It contains 5.9% alcohol content. The dark brown body has reddish highlights, with a small tan head that retains a few seconds. 
Smoked Porter suggests aromatic flavors of chocolate, roasted malt, caramel, and smoke with additional notes of hops and dark fruits. It is a medium-bodied beer with decent carbonation and a smooth mouthfeel. One can expect more smokiness from this Smoked Porter, but it is still very delicious.
5. Samuel Smith's Taddy Porter
Taddy Porter by Samuel Smith is an exceptionally delicious beer with its flavorsome character and immense creamy texture. It pours a jet-black color with a creamy mocha-colored head that leaves sheets of lacing. An absolute delight to watch!
The aromatic flavors brewed with the selected ingredients made this beer a matchless option for porter lovers. The company extracted flavors from roasted malt, well water, malted barley, yeast, and earthy, grassy hops. With a medium-bodied character and velvety mouthfeel, Taddy is a tasty drink to enjoy.
6. Great Lakes Edmund Fitzgerald Porter
Edmund Fitzgerald is an American Porter brewed by the Great Lakes Brewing Co. It is a robust and complex beer with a 6% alcohol content. Its dark coffee-brown body may urge you to have more, while the tan foamy head further sweetens the overall look. 
The smell is toasted malt, dark chocolate, coffee, and mildly floral, while the taste is sweet upfront, chocolate in the middle, and hoppy in the background. It is a medium-bodied alcohol with average carbonation. Edmund Fitzgerald is a robust, tasty porter with a creamy feel.
7. Bell's Porter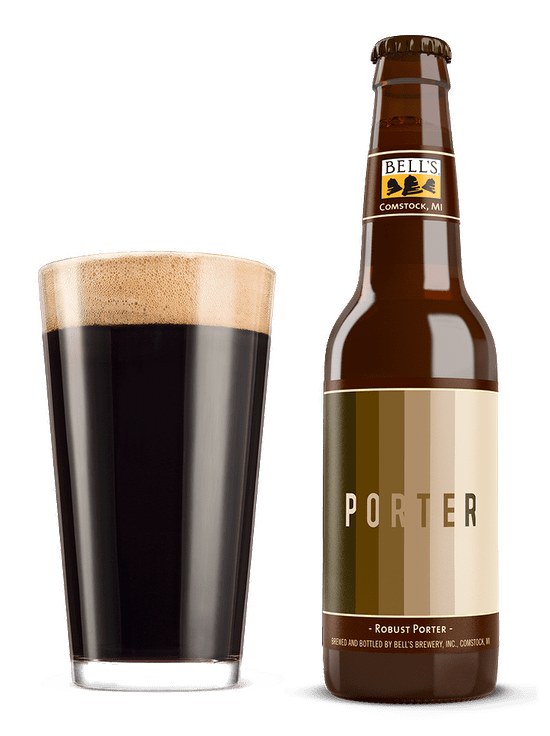 Another award-winning porter with robust character, Bell's Porter, contains a 5.6% ABV. Its dark black appearance with a thin tan head looks fabulous.
The smell is dark roasted malt, vanilla, and dark chocolate with hints of hops. Its taste is slightly bitter and smooth with a pleasant mouthfeel. 
Do you like to drink it alone or with your friends at dinner? Either way, you won't regret your decision. 
8. Anchor Porter
California-based brewing company Anchor is famous for its best-selling beer, Porter. It is an American-style liquor with 5.6% alcohol content. The dark black body, topped with a tan foamy, creamy head, strengthens the appearance of this yummy porter.
With aromatic flavors of chocolate, coffee, and toffee, the taste is creamy with a full-bodied smoothness. The flavor profile is a blend of roasted, pale, chocolate, and caramel malts with a trace of yeast. Anchor Porter is a naturally-carbonated alcoholic drink with a complex character, making it ten times more tempting beer than others.
9. Sierra Nevada Porter
Sierra Nevada is a prominent name in the beer industry. You may have known it for lagers and pale ales, but the company's porter is worth trying liquor. It has a 5.6% alcohol by volume. The body is coffee-brown with a creamy beige head. 
Its aromatic flavors suggest chocolate, roasted malt, and coffee with hints of hoppy flavor. It offers a lingering bitterness on the palate. Moreover, it goes well with various dishes.
10. Founders Porter
Founders Robust Porter is a full-flavored beer with a hoppy aroma and elegant appearance. It pours a matte black color with a brownish head of foam. 
The aromatic flavors enhance its flavor profile with dark chocolate, roasted malt, dark fruit, dark caramel, nuts, toffee, espresso, smoked/charred wood, and hops. It is a medium-bodied drink with moderate carbonation, a semi-smooth mouthfeel, and a slightly dry finish. 
Founders Robust Porter has all the right ingredients to attract any beer specialist, so grab a glass of Porter and enjoy the most flavorsome alcoholic beverage in the United States.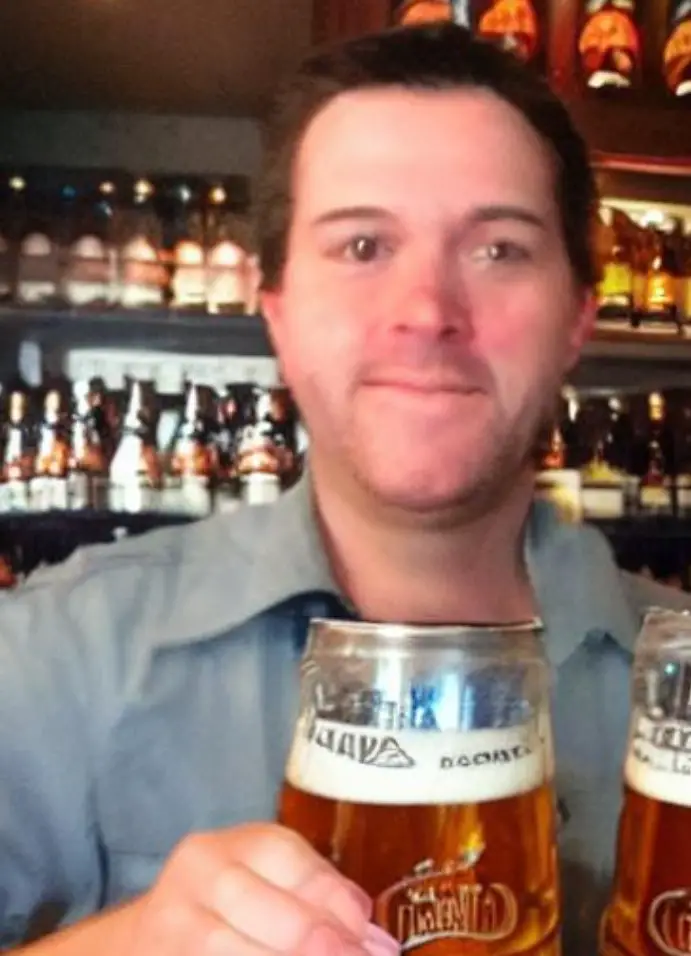 I am a passionate beer connoisseur with a deep appreciation for the art and science of brewing. With years of experience tasting and evaluating various beers, I love to share my opinions and insights with others and I am always eager to engage in lively discussions about my favorite beverage.