Many people love to have beers because it refreshes them. If you work for long hours under the sun, you will feel tired after some time. Having a cold beer can help you feel full of energy again. On the other hand, you can also enjoy cans of beer with your friends or family. Other alcoholic beverages, such as whiskies and vodkas, are also suitable for parties. However, these can make you feel drunk easily.
The love for beer goes back many centuries. There was a time when many private breweries started in the US because people loved to have beer most of the time. Although most of these private breweries closed after a few years, some grew into large breweries. Today, these breweries manufacture beer on a large scale. Some cater to national demands, and some cater to national and international demands for beers.
Like in the US, private breweries also started in other countries. For example, in the Dominican Republic, a brewery called Cerveceria Nacional Dominicana started. It began manufacturing its main beer brand, Presidente, which is famous even today.
Brief History
Cerveceria Nacional Dominicana was started by a US industrialist, Charles H. Wanzer. He and his other business partners started the brewery in 1929. However, it was in 1935 that Cerveceria Nacional Dominicana started brewing Presidente, their iconic Dominican beer brand. The beer brand was named Presidente in honor of Rafael Leonidas Trujillo, who was the Dominican president at that time.
The beer was initially dark-colored and did not get much success. However, the founders of Cerveceria Nacional Dominicana decided to change the beer to a pilsner in the 1960s. This change helped the beer brand get popular, and it is still one of the top-rated beer brands in the Dominican Republic.
A popular Dominican cigarette company, Grupo Leon Jimenes, took over the ownership of the brewery in 1986. However, in 2012, the ownership and control of the brewery again changed hands. It was taken over by AmBev, the Brazilian unit of Anheuser-Busch InBev. Thus, started the largest beverage company in the Caribbean.
What Type Of Beer Is Presidente Beer?
The Presidente is a pilsner beer. Cerveceria Nacional Dominicana manufactures two types of Presidente beers; Presidente Light and the normal Presidente. Both are pilsners and have a slightly fruity aroma that makes the beer unique. However, due to the lower alcohol content in Presidente Light, you will find it less bitter than the normal Presidente beer.
What Does It Taste Like?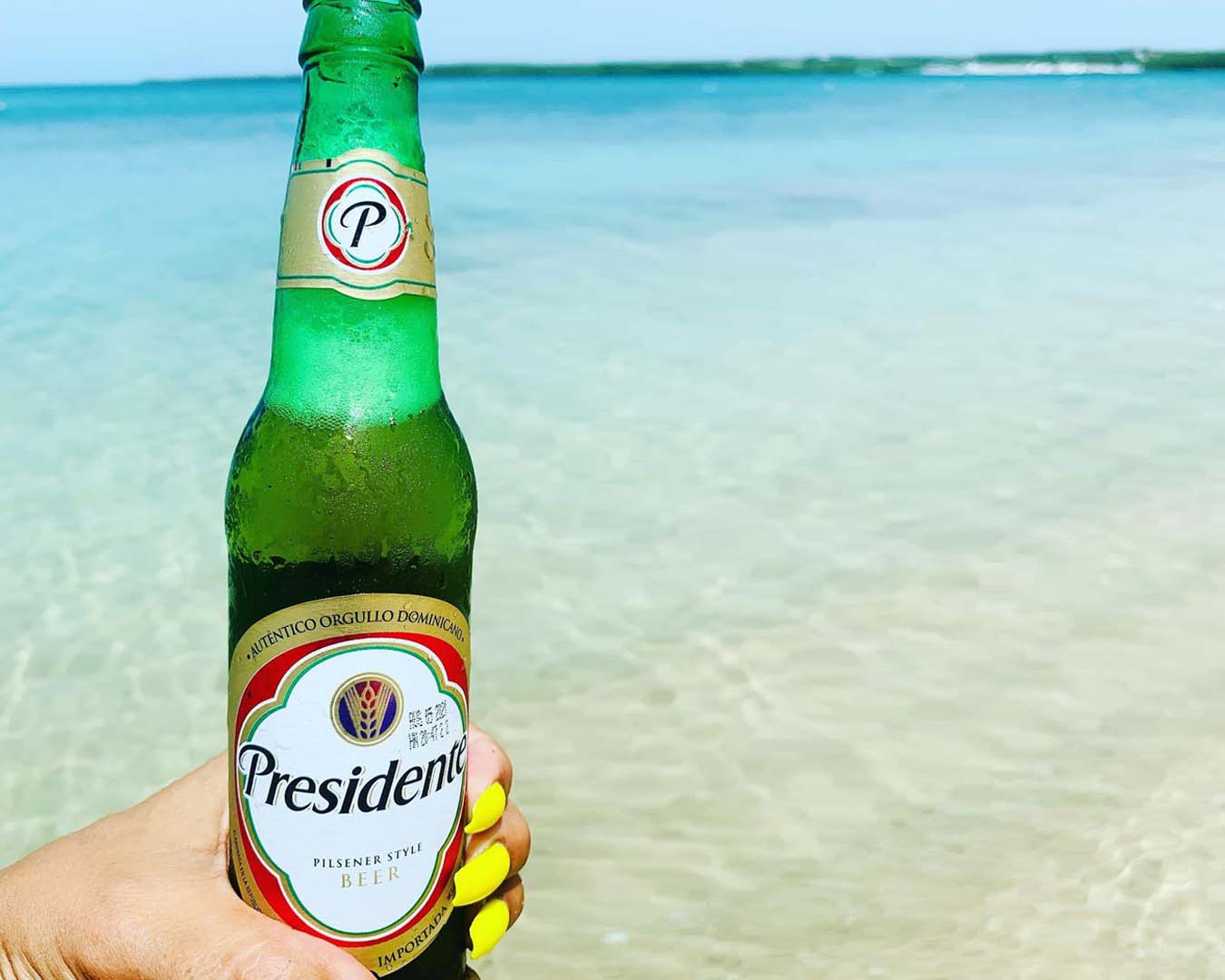 Both Presidente and Presidente Light have different levels of bitterness. The former has prominent bitterness, and the latter has soft bitterness. Since the hops used to brew the beers are handpicked and naturally grown, you will get the flavors of the fresh hops in your mouth. Once you have the beer, you will understand how perfectly balanced it is.
Ingredients
The President Beer is brewed like any other pilsner. Some of the ingredients used to manufacture the beverage include unmalted cereals, hops, and malted barley. The ingredients are naturally grown and handpicked, which helps the beer get its distinct aroma and taste.
Calories
President Light has 127 calories, and President Beer has 147 calories. Pilsners usually have a calorie range of 120 to 160 calories. Thus, the calorie content of the President beer falls within this range.
Alcohol Content
President and Presidente Light have different levels of alcohol content. The former has 5% ABV, and the latter has 4.2% ABV. Since Presidente Light has a lower percentage of alcohol, it has a softer bitter taste compared to the original Presidente.
Is It Healthy?
If you have too much beer daily, it may harm your health in some way. Beers contain alcohol that can put your health in danger. If you have too much alcohol in any form, it may make your heart weak and result in a heart attack. A weak heart may also cause other problems, such as stroke. Alcohol may also make your digestion weak and cause high blood pressure.
The worst part is too much alcohol may cause cancer. It may be throat cancer, liver cancer, breast cancer, or colon cancer. President Beer has the right amount of carbs and protein that does not make it unhealthy for you. However, always remember to have a moderate amount of beer.
Price
The President Beer is available in different sizes. Thus, the cost of the beverage will also change depending on the size of the bottles, the place where it is sold, and the seller. The cost of President Beer will also depend on the pack size. For example, a 12 oz bottle will cost around $1.67, and a 33 oz bottle will cost around $3.00.
Conclusion
You will find many people who love to have beers. Some love to have lagers, whereas some prefer pilsners. People usually have chilled beers after working hard under the sun for several hours. It helps them feel fresh again. On the other hand, you will also find people who love to have beers with their friends. Catching up on the good old days over a few cans of beer is a great experience.
There are many types of beers. There are pilsners, stouts, lagers, and ales. Different types of beers are brewed differently. You will find many large breweries manufacturing one or more types of beers. Some of them have been around for a long time. One of these large breweries is Cervecería Nacional Dominicana. They manufacture the President Beer, which is also their number one beverage.
President Beer is available as President Light and the ordinary President. Although both are made from similar ingredients, their alcohol content is different. The ordinary President Beer has 5% ABV, and the lighter version has 4.2% ABV. If you want to have a beer, always have a moderate amount. If you have too much alcohol, it will harm your body and health. The alcohol content in the President Beer is not too high. Nonetheless, it is always better not to have too much of it. Too much alcohol consumption may harm your heart and liver.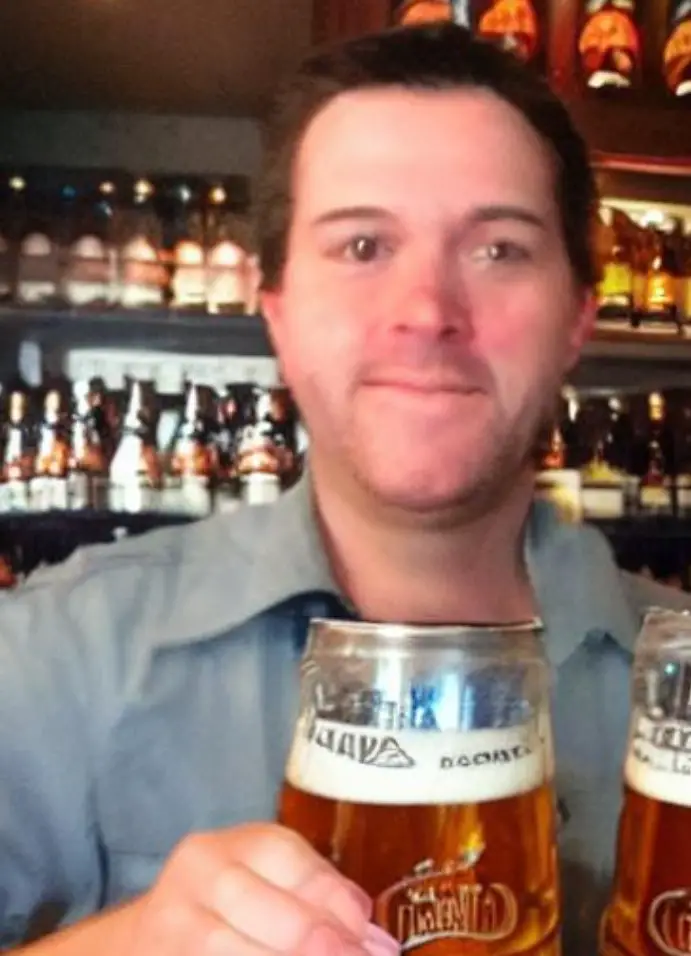 I am a passionate beer connoisseur with a deep appreciation for the art and science of brewing. With years of experience tasting and evaluating various beers, I love to share my opinions and insights with others and I am always eager to engage in lively discussions about my favorite beverage.