If you're a beer lover who's also trying to live a healthy lifestyle, you may be wondering whether there's any way to do both. Protein beer is the solution to your predicament. Everything you need to know about protein beer, from its advantages to the top 9 alternatives with the highest protein, is included in this guide. Put your feet up, kick back, and join me on a trip to learn about the benefits of protein beer.
What is Protein Beer?
Alcoholic drinks with added protein are a recent development. You get the benefits of both regular beer and protein powder in this innovative new beverage. Beer with an added protein boost is made possible by using high-quality proteins in the brewing process without sacrificing the traditional flavor and fragrance.
Why Choose Protein Beer?
The benefits of protein beer may have you wondering why you should choose it over ordinary beer. Several strong arguments include:
Enhanced Nutritional Value: Adding protein to beer is a great way to get the health benefits of beer without compromising the nutritional value you need for muscle growth and maintenance.
Guilt-Free Pleasure: Protein beer is a better option if you're watching your calorie intake because of alcohol-related health concerns. Because it has fewer carbs and calories than regular beer, it won't derail your diet or health.
Post-Workout Recovery: Muscle healing and regeneration are aided by protein consumption after exercise. Enjoying a refreshing beer after a workout has never been easier than with protein beer.
Improved Satiety: Consuming protein might help you feel fuller for a longer period of time. Protein beer has been shown to reduce hunger, making it less likely that drinkers would overeat or snack unhealthily.
Now that you know what a protein beer is and why it's good for you, let's have a look at the 9 beers with the highest protein.
Top 9 Best Beers for the Most Protein
1. Brewtein by Supplemental Brewing
Brewtein tops our ranking because each serving contains 7 grams of protein. Enjoy this American wheat brew after a workout without sacrificing flavor or protein, thanks to its crisp, zesty flavor profile.
2. NutriBeer by MuscleFood
Each 330ml bottle of NutriBeer has 6 grams of protein. This lager is made with premium whey protein, giving it a crisp, clean flavor that makes it perfect for sipping after a workout or at a party.
3. Barbell Brew by MuscleFood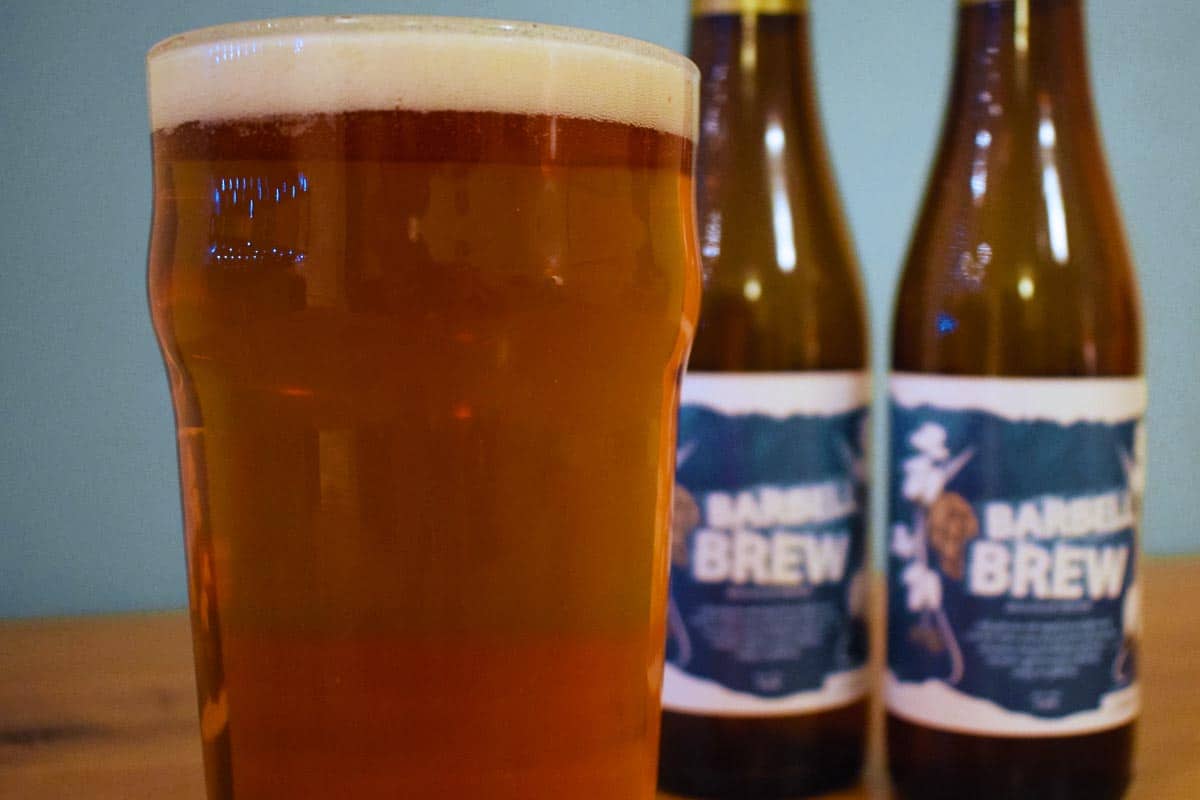 Barbell Brew is another excellent choice from MuscleFood, with 5.6 grams of protein per serving. For beer lovers who also place a premium on physical well-being, this golden pale ale hits the sweet spot with just the right amount of maltiness and hoppiness.
4. JoyBräu Protein Beer
The non-alcoholic JoyBräu Protein Beer has 5 grams of protein in every 330 ml bottle, making it a formidable substitute. If you're looking for a low-alcohol beer that still provides the health advantages of protein, go no further than this German brew.
5. Suntory All-Free All-Time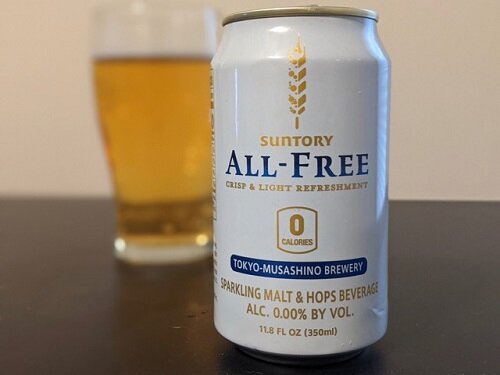 A can of Suntory All-Free All-Time, a Japanese non-alcoholic beer, has 2 grams of protein. It's low in calories and high in protein, making it a great choice for individuals looking for a beer they can enjoy without feeling guilty about.
6. Mighty Squirrel Light Lager
A 12-ounce portion of Mighty Squirrel Light Lager has 4 grams of protein. Those who favor lighter beers with a modest protein level will appreciate this lager's clean, crisp flavor.
7. Lean Machine Ale by Vampt
A 12-ounce serving of Lean Machine Ale has 3.5 grams of protein. This Canadian brew's rich taste profile includes caramel and citrus undertones. You can get a good quantity of protein while still enjoying a beer with a distinct flavor.
8. Hüfi
Hüfi Protein Beer has 3 grams of protein per 330ml bottle and is gluten-free and low-carb. This Irish beer is light and refreshing, making it an excellent choice for people who wish to increase their protein intake without experiencing the typical beer hangover.
9. Shred by Sufferfest Beer Company
Last but not least, a 12-ounce serving of Shred has 2 grams of protein. For those looking to save calories without compromising performance, try this gluten-free, low-carb beer. Its low alcohol content and low complexity make it the ideal beverage for unwinding after a workout.
Trying New Types of Protein Beer
Our top list of protein beers is a great place to start, but the protein beer industry is expanding and changing all the time. More and more brewers are trying their hand at protein-rich formulas in response to the rising demand for health-conscious beverages. Here are some more suggestions to help you get the most out of your protein beer exploration:
How to Pair Protein Beer with Food: Just like regular beer, protein beer goes well with a wide range of meals. A wheat-based, citrusy protein beer, for instance, might go well with salads or shellfish. A malty, dark protein beer, on the other hand, may go nicely with heavier fare like meat or BBQ.
Those interested in making their own beer at home can investigate the use of protein-rich components. You may make drinks that meet your specific tastes and nutritional demands by brewing with high-quality protein sources like whey or soy protein isolates.
One of the finest ways to appreciate protein beer is to do it with good company. Spread the word about protein beer by hosting a tasting party or include this healthy option at your next get-together. It's a fun way to spend time together that also benefits your health.
Conclusion
There you have it; a list of the best protein beers that won't derail your diet or exercise routine. Protein beer is a great option for anybody looking to strike a healthy balance between their beer drinking and their fitness goals. You may feel good about chugging a cold one while doing something beneficial for your health. Here's to a happy and healthier you!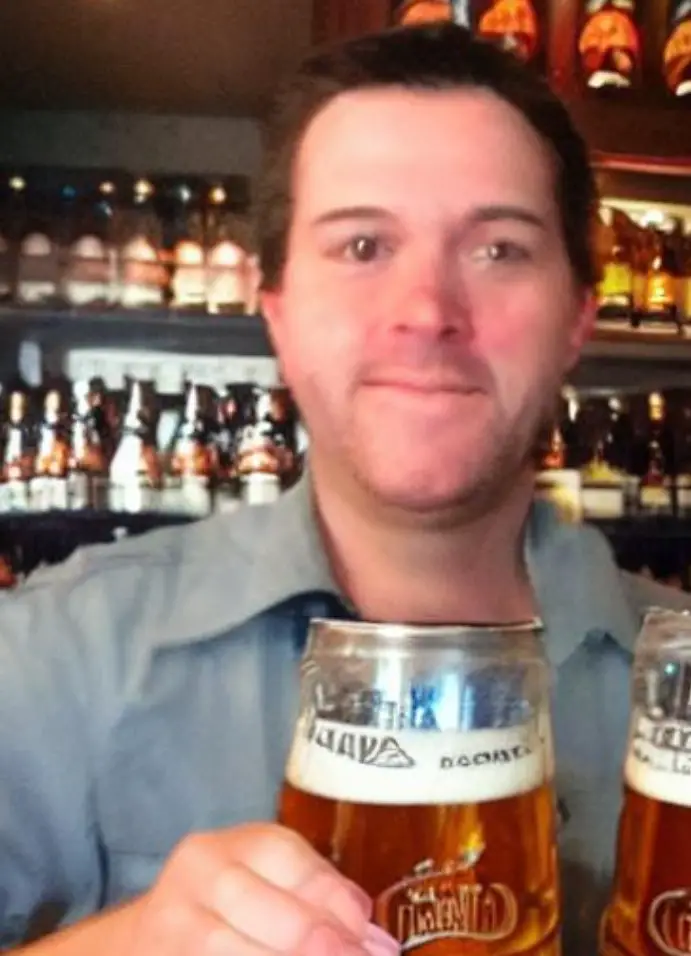 I am a passionate beer connoisseur with a deep appreciation for the art and science of brewing. With years of experience tasting and evaluating various beers, I love to share my opinions and insights with others and I am always eager to engage in lively discussions about my favorite beverage.