Want to add some of the best root beer glass bottle brands to your list whose delicious taste and silkiness know how to tickle your taste buds? Then look no further as we got it all.
Root beers have been considered the most iconic drink in the U.S. for years. The drinks are known for their frothy head, fizzy aesthetic, and distinct root-infused flavor profile. Originally the root beers were made only using sassafras, a botanical plant. However, with time, artificial sweeteners and flavors became its part too.
Are you looking for the best root beer glass bottle brands from which you can try these frothy world beers? Then geer up, and dig through the article to unleash the best root beer glass bottle brand categories.
1. Sprecher Root Beer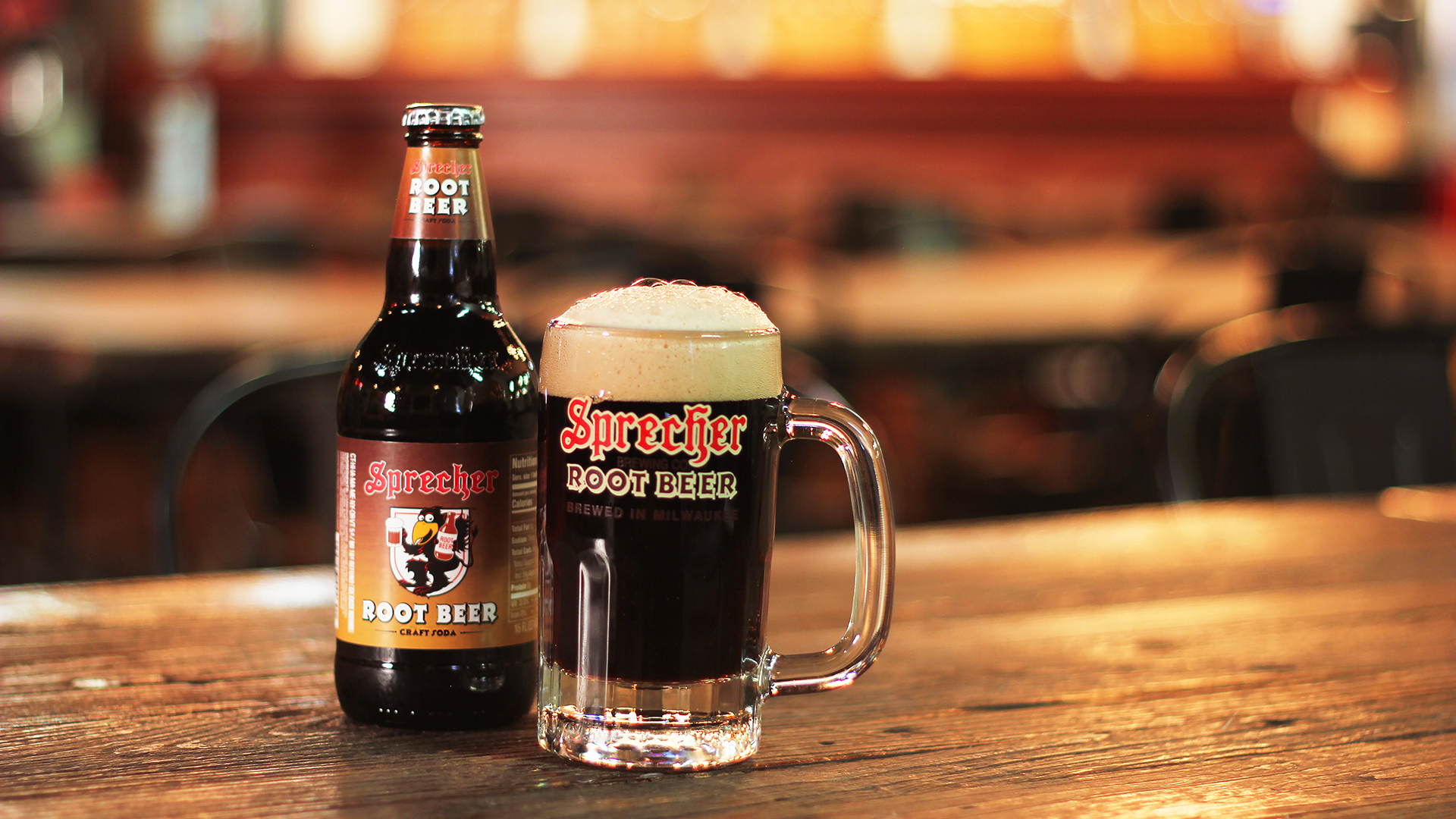 Sprecher Brewing Co. is one of the most renowned brands for producing root beers. It has a plethora of root beer flavors to offer to its buyers. 
The most famous of all is Sprecher root beer. The drink is known for its exceptional creamy texture that any other beverage can hardly provide. Additionally, it has a unique vanilla and honey taste that offers the drinks a delightful flavor profile. 
Apart from it, their Maple Root Beer is also very famous. Infused honey is replaced with maple syrup, which helps the drink develop a good taste. 
So, for those looking for some premium options in root beer, Sprecher Brewing Co. definitely is worth trying out.
2. Bulldog
And surely, when mentioning the best root beer glass bottle brands, Bulldog manages to get the position at the forefront. 
The breeding has been producing root beers for years. They spent over two years testing complex flavors and batches to develop the best flavor profile and perfection. 
The secret behind their praiseful flavor is that they used natural vanilla, not the ice version.
People have admired the honey and vane sugar mixed root beer flavor the most of all other combinations. 
Anthony's Root Beer Barrel has ranked Bulldog root beer as the best in its fizziness and texture.
3. Saranac
F.X. Matt Brewing, known as Saranac Brewing, is another brand known for its exceptional root beer with glass bottles. The most distinctive feature of their root beers is their robust and frothy head.
The most liked root beer of Saranac Brewing is Saranac 1888. The beer has a rich flavor profile having hints of vanilla extracts, menthol, wintergreen, and sassafrass. As a result, the final mixture has a very delightful taste. And the drink is liked so much for its unique and unmatchable taste that it has won various rewards. 
The brewery mostly used fructose corn syrup to add a different sparkle yet sweetness to their root beers. Apart from Saranac 1888, there are endless options among root beers you can choose from and eat with pizza and other foods.
4. A&W Root Beer
A&W Root Beer is also a commonly known root beer brand that produces the best root beers with exceptional taste across the globe. The brewery has been there since 1919. 
Since then, it has produced several root beers, each with a distinct taste and texture. The best thing about these beers is their super silky texture, which knows the right way to content a beer lover's mouth and taste buds. 
The beers are made at A&W Root Beer using fresh cane sugar, bark, herbs, and a few spices.
So, why not try this frosty drink this weekend?
5. Tractor Root Beer
Looking for some organic options in the list? Then why not opt for root beers by Tractor Beverage Company? 
It is the first one ever to produce organic, non-GMO beer. But wait. Now; you must be thinking about how they can achieve the unique taste without adding corn syrup.
Well, the masters know how to get the perfect mix.
Mostly, they add a blend of 
Cool wintergreen
Licorice
Sweet birch
Tart juniper berry cassia bark 
All these combine to give the drink all the notes a real, mouthful root beer can have.
6. Maine Root
And surely, Maine Root deserves to be a part of this list. The brand has manufactured several root beers, of which the most famous one that earned never-ending fame to the brand was Maine Root Beer.
The most distinguishing feature of the company is that they prefer quality over quantity. And that is why the founder prefers using cane sugar over corn syrup, though it is pretty expensive. 
The drink claims to be of three labels:
This provides the drink with an incredible taste and a lovely foggy head.
7. IBC Root Beer
IBC Root Beer is another root beer glass bottle brand that has ruled the market for years. The best fact about IBC Root Beer is its unique combination of pure vanilla and licorice flavor that knows how to bring a smile to your face.
However, due to increased sweetness, the name has recently slipped a bit over its popularity. But still, there are some root beers that you must try.
8. Virgil's Handcrafted Root Beer
And the last brand of today's listing is Virgil's Handcrafted Root Beer. The brand manufactures handcrafted root beers that know how to satisfy your taste buds. 
They use dozens of roots and spices like nutmeg, anise, sweet birch, etc., to endow their special root beer with a rich flavor.
Additionally, they produce sugar-free versions too.
Final Verdict 
So, these are a few root beer glass bottle brands worth trying. They promise excellent quality root beers with perfect taste and silky texture that can satisfy a beer connoisseur's needs. 
Apart from these, there are multiple other brands, including Stewart's Root Beer, WBC Chicago Style Root Beer, Bundaberg Root Beer, etc., which you should try at least once.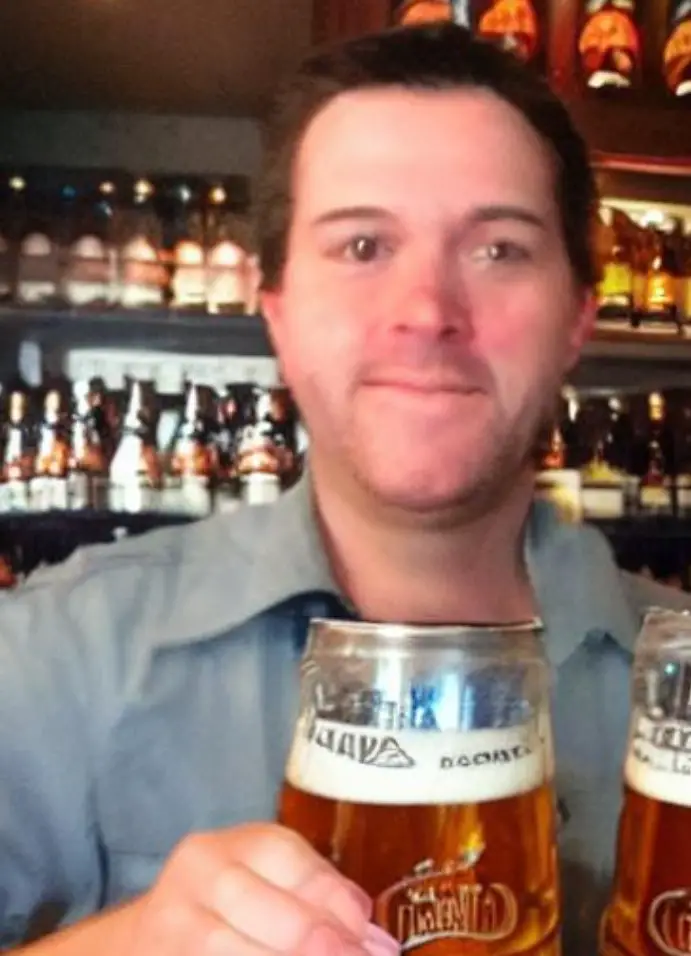 I am a passionate beer connoisseur with a deep appreciation for the art and science of brewing. With years of experience tasting and evaluating various beers, I love to share my opinions and insights with others and I am always eager to engage in lively discussions about my favorite beverage.