After water and tea, beer is the one that can be the best thirst-quenching drink. Scotland is aware of this fact, so they consume it whenever and wherever they want. Scottish craft beer culture takes inspiration from England's brewing techniques, innovation, and craftsmanship because English beers are synonymous with elegance, class, and quality. Scotland also organizes events like the Glasgow Real Ale Festival and Edinburgh Beer Festival that show the importance of craft beer in the region. 
If you are fond of high-quality beers, don't miss out on these ten most delicious Scottish beers while holidaying in Scotland. 
1. Tennent's Lager
A beer with a long brewing history, Tennent's Lager, presented by Tennent Caledonian Breweries, is a European Pale Lager. It has been a pride of Scotland for many years.
The delicious aroma of white wine notes with a blend of grainy malt, lager yeast, and lemon make it a tempting pint. However, its taste is even better than the nose, with grains and lemony touch to make it a light-bodied beer with a good portion of carbonation. Tennent's Lager is far ahead of typical Euro Pale Lagers as it goes well with all types of food.
2. Jarl By Fyne Ales
The Champion Beer in Scotland, Jarl was first introduced in 2010 as a special festival beer brewed for a FyneFest. Being an American Blonde Ale, it possesses a low alcohol content of only 3.8%. Its brass color is attractive, with an airy white head that retains well and leaves good lacing behind.
Fyne Ales Ltd. uses a single hop named Citra, a potent and vibrant American hop, to give the beer a pleasant citrus flavor. The smell is a light malt with a hint of lemon zest and orange, while the taste offers a pale malt flavor with citrusy touch to balance it. Jarl, a highly drinkable beer, gives a smooth mouthfeel with a medium body and decent carbonation. Also, it goes well with Scottish cuisine.
3. Original Oak Aged Beer By Innis & Gunn
Who does not like unique flavors? If you do, check out the Original Oak Aged Beer by Innis & Gunn in Scotland. This Scottish Ale of golden shade with a bit of haze contains 6.6% alcohol by volume.
The scent will remind you of sweet caramel, fresh butter, and bread with hints of grassy hops and oak. Its flavor profile is deliciously complex, with oak taste up front, Scotch whisky notes in the middle, a blend of vanilla wafers, and a lingering oak finish that will amaze you. The beer offers a pleasing smooth mouthfeel with decent carbonation, making it an enjoyable beer. 
4. Caledonia Best
In Scotland, any beer with an ABV range between 3% to 7% is heavy for Scottish people. Caledonia Best Beer brewed by Tennent Caledonian Breweries contains 3.2% alcohol content, a low one, but it is insanely popular in the region because of its crisp taste.
The copper shade of beer looks attractive in a pint glass with a foamy white cap. Its refreshing light scent offers hints of biscuit malts, but the taste has pale malt with a biscuity touch to make it a smooth, creamy beer with a delightful mouthfeel. This English Bitter is medium in body, making it perfect for everyday use.
5. Dark Island Reserve
One of its kind, Dark Island Reserve, a Scottish Ale with 10% alcohol by volume, is a product of Orkney Brewery. Its dark brownish hue with a short-lived tan head is decent-looking, but the aromatic notes of dark malts, alcohol, and licorice are lovely. The taste of sweet roasted malt will amaze you with whiskey barrel characters in the background. The finish will warm you for sure. Also, Dark Island Reserve is a full-bodied beer with low carbonation, perfect for special occasions.
6. Pilot Beer Iced Tea Ale
Pilot Iced Tea Ale is an amber-colored Ale brewed in Scottish soil with a fruity hoppy aroma. It includes 5% alcohol by volume, making it a standard amount for a flavorsome beer. The taste offers orange, tea, and citrus flavors, with traces of herbs and hops. Some sweetness on the finish enhances its flavor profile. Pilot Iced Tea is a perfectly-blended drink to serve with any food.
7. Fraoch Heather Ale
The beers you find in Scotland are distinctively incredible. One of the finest brewing examples is Fraoch Heather Ale, produced by Williams Brothers Brewing Company. It is a Gruit beer with a standard 5% ABV, which is rare to discover.
Fraoch is the oldest style of Ale with mesmerizing translucent golden color. Its white cap can retain well for good 15-20 minutes. The fragrance has malt sweetness, herbs, floral, and earthy yeast with a trace of honey and fruitiness, while the taste is similar to the scent with dry woody notes at the end, just like heather. 
With all of its attributes, it is safe to say that Fraoch Heather is an excellent delight with a medium body and creamy, smooth mouthfeel.
8. Belhaven Scottish Ale
Belhaven Brewery Company is a household name in Scotland. Its beers are refreshing and crisp, depicting elegance and class when served. The Scottish Ale pours a dark amber shade with good carbonation, containing 5.2% alcohol content.
The company uses 100% Crystal and Optic barley malts, making the aroma and taste matchless. Also, it includes traces of Challenger and Goldings hops that enhance the flavor with the right amount of spiciness. Belhaven Scottish Ale is a drinkable beer with a smooth mouthfeel. Try it to discover its distinctiveness.
9. BrewDog Punk IPA
Punk IPA (Indian Pale Ale) by BrewDog is a mouth-watering IPA of an American style. It contains 5.2% ABV. The color of the Punk beer is golden with haziness. The beer bursts with aromas of citrus with hints of pine, grass, and earthy hops, but the taste is deliciously fruity with a heavy dose of hoppy bitterness. Also, with a decent amount of carbonation in a medium body, Punk IPA of BrewDog is an excellent sipper for beer enthusiasts.
10. The Cromarty Red Rocker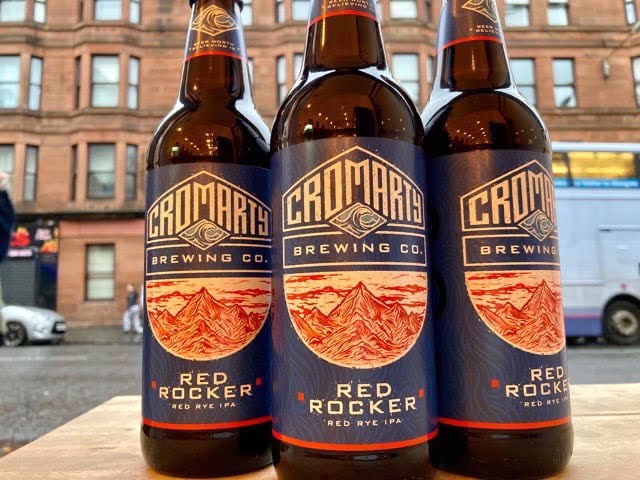 A Rye beer with a standard 5% alcohol content, Red Rocker is the best-selling beer of The Cromarty Brewing Company. Its reddish-brown body forms a finger-long soapy white head. The smell is of roasted malt, fresh bread, orange, apricot, and caramel, while the flavor profile offers enhanced flavors, including biscuit malt, Rye sharpness, and roasted malt with a touch of earthy, piney hops. The mouthfeel is pleasant, with a medium-bodied texture.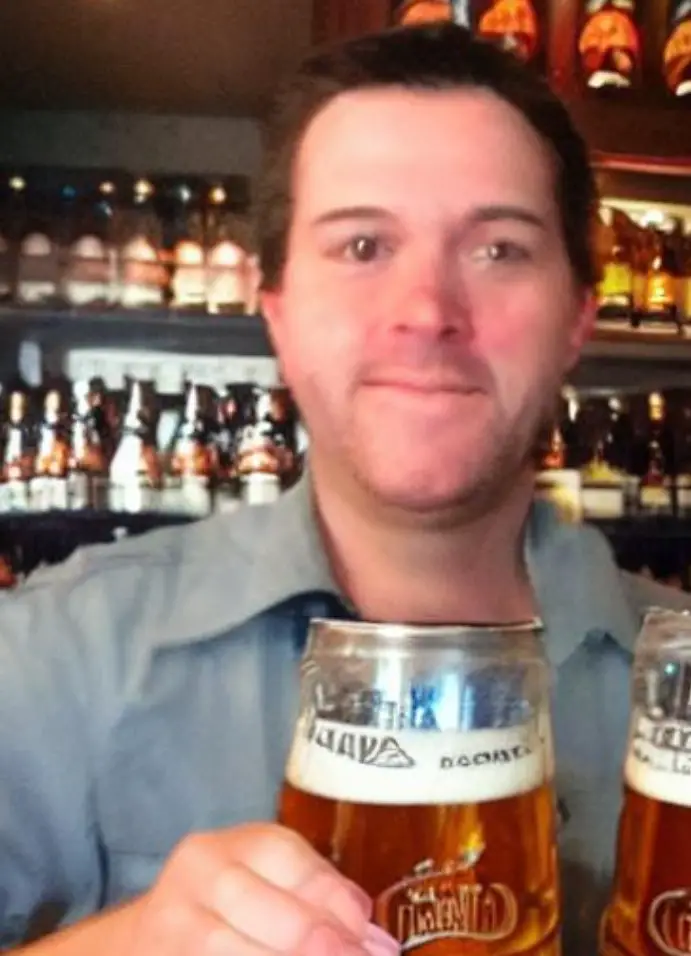 I am a passionate beer connoisseur with a deep appreciation for the art and science of brewing. With years of experience tasting and evaluating various beers, I love to share my opinions and insights with others and I am always eager to engage in lively discussions about my favorite beverage.