Visit Slovakia to experience the vibrant beer scene because the country offers countless delicious flavors. From delightful lagers to creamy stouts, you can enjoy unique and distinct beers at affordable prices. 
Slovakia even organizes beer festivals to attract locals and tourists alike. Sounds interesting?  Read this article and discover the top ten distinctive Slovak beer brands.
1. Hop Grup Imperial Nuts 27°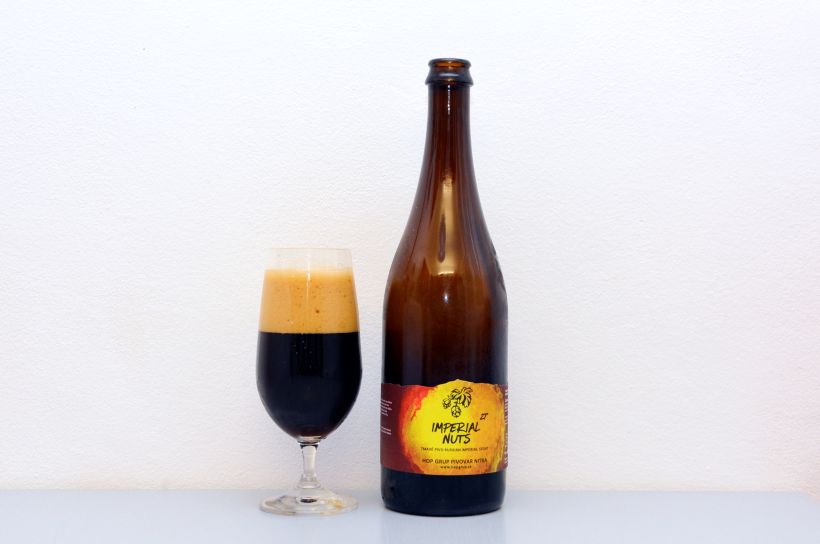 Do you like Imperial Stout? Look no further than Hop Grup Imperial Nuts 27°!
With a deep brown body and a beige foamy head, the beer has a strength of 10.8% ABV. The aroma of milk chocolate, vanilla, and nuts with hints of bourbon can ignite your taste buds within seconds. Its taste reflects the nose with a smooth, pleasant mouthfeel and moderate carbonation. Imperial Nuts 27° is a medium to full-bodied stout with a chocolatey finish. 
Whether you want a beer for night parties or to taste something irresistible, Hop Grup Imperial Nuts 27° will make your day.
2. Golden Pheasant
Whether you are searching for a delightful thirst quencher in Slovakia this summer or want to enjoy a classic taste of Czech Pilsner, Golden Pheasant can fulfill your needs. The green bottle with an attractive label design sweetens its appearance. It contains a 4.7% alcohol content. 
The beer pours a golden color with a two-finger white foamy head and low carbonation. It suggests caramel malt and butterscotch-like aromatic flavors with a traditional Czech Pilsner touch. Medium-bodied feel, average carbonation, and off-dry finish make this light and refreshing beer flavorful. Also, it pairs well with every Slovak food, so don't forget to enhance the taste of your meal with Golden Pheasant.
3. Brokat Dark Lager 13°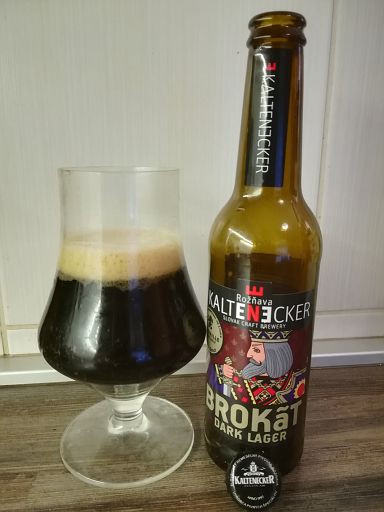 Light Lagers are everyone's favorite, but have you tried Dark Lager before? If you plan to buy one, consider trying Brokat Dark Lager 13°. It is a European Dark Lager with a strength of 5.5% ABV. Its color is dark black with a beige-shade head. 
The scent of licorice, chocolate, coffee, and dried plum enhances the flavor, while the taste offers lactic tartness with creamy dryness and a pleasantly bitter finish. Brokat is a perfectly blended Dark Lager that can uplift your drinking experience within seconds. If you don't believe it, try it for yourself! 
4. Corgoň Svetlé Pivo 10%
Slovakia has plenty of beer brands to discover. One is Heineken Slovensko, which is a renowned Slovak brewery. The Corgon Svetle Pivo 10% is a well-balanced Bohemian Pilsner brewed by Heineken. It is a light beer with a low 3.9% alcohol content.
With a golden body, foamy white head, and mild grainy smell with a touch of green apple, Corgon is a crowd-pleaser. The taste matches the nose with a well-carbonated texture, refreshing mouthfeel, and hoppy bitterness at the end. It is perfect for those who like less alcoholic flavor. 
5. Shenk Strekov S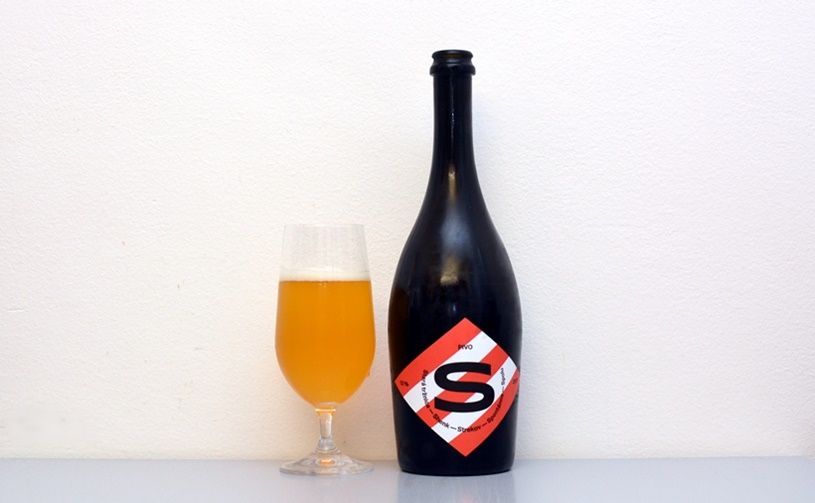 Shenk Strekov S is a wild beer with a strength of 5.6% ABV. The hazy golden-yellow color with a white head enhances its appearance. The head retention is average and leaves no lacing behind.
It offers a fruity, citrusy, and acidic aroma with peach and honey-like flavor. Shenk Strekov S is a medium-bodied beer with average carbonation and a sourish finish. The beer profile is decent and worth trying at least once in a lifetime.
6. Stupavar Behind The Hills Smoked Porter 17°
Hey Porter lovers, uncover the authentic aromatic flavors of Stupavar Behind The Hills Smoked Porter 17°!
Whenever you want to drink something deliciously tasty in Slovakia, Stupavar can be your priority. The beer pours a deep black hue with a beige head. On the nose, dark malts, caramel, and dark dried fruit with smoked tones and coffee notes make it worth trying. The taste is enhanced and reflects the aroma nicely. It provides a pleasant and mild smokey finish. Stupavar is a medium-bodied beer with soft carbonation and a well-balanced texture. It is an ideal option for beer enthusiasts who always look for quality beers.
7. Beervana Stoutesso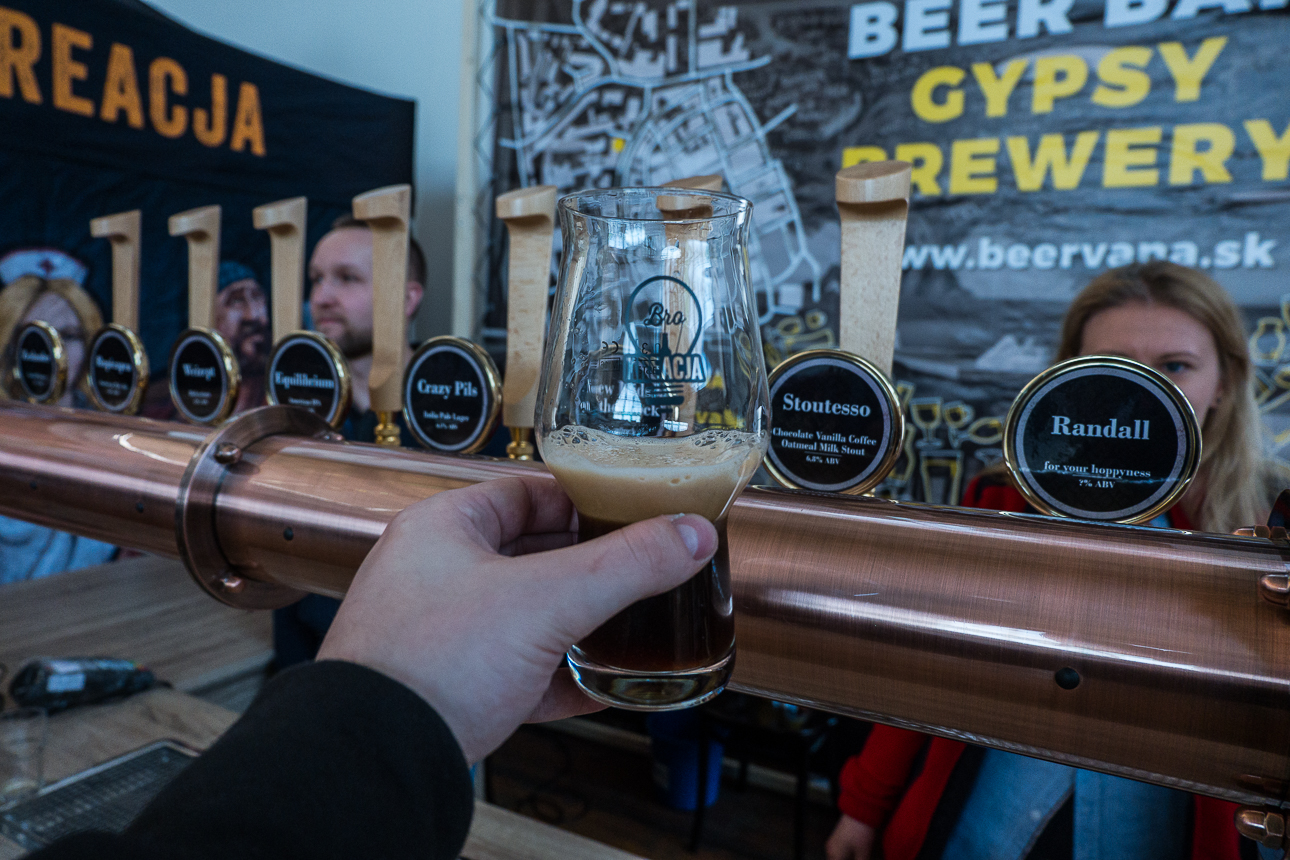 Beervana Stoutesso is an Oatmeal Stout brewed in Slovakia. It contains 6.8% alcohol content. With a dark brown body and fluffy white head, Beervana suggests dark chocolate, cocoa, and coffee aroma. The taste follows the nose with additional notes of roasted malt, vanilla, caramel, nuts, and herbal hops. 
The beer is a medium-bodied stout with average carbonation. It finishes with bitter notes. However, the taste is irresistible. Pair it with well-known Slovak dishes for enhanced flavor.
8. Wywar 15 Years in Hell 15°
With a weirdly fascinating name, Wywar 15 Years in Hell 15° is a delicious IPA with 6.8% alcohol by volume. The hazy golden body looks good beneath a frothy white head that retains for a few seconds.
It suggests the aromatic flavors of grapefruit and citrus with touches of hops. The beer offers a light citrusy taste with high bitterness, giving a pleasantly bitter finish. Wywar 15 Years in Hell 15° is heaven for beer enthusiasts. So, do you want to taste this fruity beer? If so, add it to your bucket list or try it this summer with your friends. 
9. Lánius Oud Bruin 26°
Lanius Oud Bruin 26° is a Sour Flemish Ale. It has a strength of 11.4% ABV, which is high. The ultra-dark ruby body, topped with a diminishing tan head, looks lovely.
The berry-fruit sweetness to the nose with dried fruit, prunes, and berries flavors make this beer impressive enough to share with friends. It feels smooth and fruity on the palate with a pleasant finish. Undoubtedly, it is among the quality beers in Slovakia.
10. Wildstork Cabaret of Life
One of the excellent choices for wild beer drinkers is Wildstork Cabaret of Life. It pours a light transparent copper color with a short-lived head of foam. 
With a medium sour aroma, the taste of Wildstork Cabaret of Life offers barrel wood, apricot, wine, and yeast. It is a medium-bodied beer with average carbonation. The mouthfeel is sourish, making it perfect for beer connoisseurs who love to consume sour beer.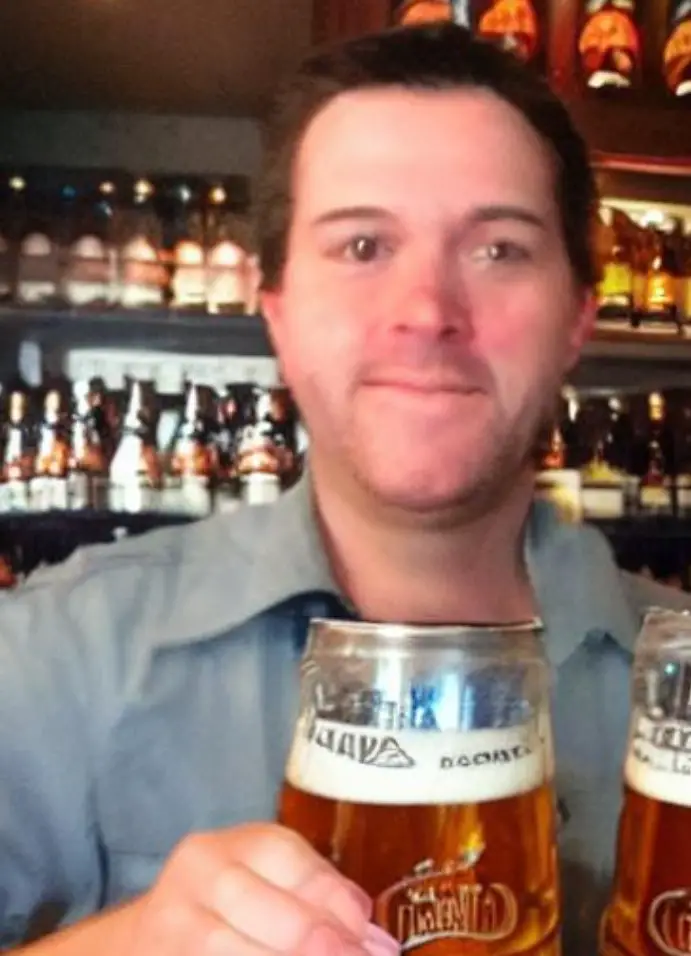 I am a passionate beer connoisseur with a deep appreciation for the art and science of brewing. With years of experience tasting and evaluating various beers, I love to share my opinions and insights with others and I am always eager to engage in lively discussions about my favorite beverage.