Are you searching for premium beer brands around the globe? If yes, why haven't you explored Slovenia yet?
Tucked away in Europe with plenty of worth-trying beer brands, Slovenia offers a beautiful beer culture. Synonymous with quality, innovation, and deliciousness, several breweries work hard to bring unique and irresistible flavors to your table.
It is a vibrant place to spend quality time with friends or family, so why wait? Grab your passport, visit Slovenia, and enjoy your stay, but don't forget to unveil the top ten Slovenian beer brands for your palate.
1. Lasko Zlatorog
The best-selling beer brand in Slovenia is Lasko Zlatorog. It is a crowd-pleaser with its matchless beer profile. The all-green bottle and attractive label design play a part in enhancing its appearance. Lasko is an International Pale Lager with a strength of 4.9% ABV. It pours a straw-like yellow color with a not-so-lasting foamy white head.
With a nicely-balanced combination of caramel, malt, biscuit, and hops, the aroma and flavor of Lasko offer a mixture of sweet-bitter taste. It finishes bitter with a pleasant feel. So, whether you need a thirst-quenching sipper for a hot day or a beer to enjoy a long road trip, Lasko Zlatorog will be your best choice.
2. Union Pivo
European Pale Lagers are among the excellent choices to quench the thirst on the hottest days in summer. Take the example of Union Pivo. It is the epitome of refreshing, quality flavor. Pivovarna Union brews this perfectly-balanced beer with homegrown and imported ingredients. The clear golden body, topped with a fizzy white head, adds beauty to its appearance even though it leaves no lacing behind.
The scent has grain notes with a well-balanced taste. Also, yeast with a slightly bitter finish at the end sweetens the flavor profile. It provides a light-medium-bodied feel with a smooth aftertaste. 
3. Human Fish SIPA
Human Fish SIPA is a decent-looking American IPA brewed in Slovenia. The hazy reddish brown beer with a dense off-white head offers a classic blend of malts and hops (Aurora, Cascade, and Dana).
With aromatic flavors of roasted malt and a piney touch, Human Fish SIPA gives a pleasantly delicious taste. It is a medium-bodied beer with a smooth finish. The carbonation level is average. Beer enthusiasts who always seek different flavors will surely love this beer. If you don't believe it, try and discover for yourself.
4. Mali Grad Black Magic Woman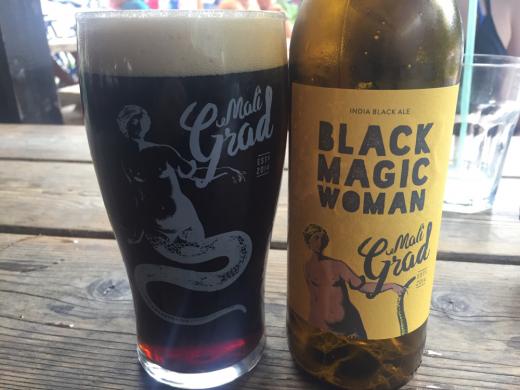 The unique name of an incredibly delicious beer brewed with distinctive flavors and ingredients makes this Black Magic Woman IPA attractive and worth trying. Mali Grad is its owner that always comes with something different. It contains 6% alcohol by volume. The beer pours a deep mahogany brown color with a medium-sized light beige head of foam that lasts only a few moments.
The nose suggests a lightly roasted malt, nuts, fruits, and marmalade with nutty and roasted maltiness in the taste. It is a medium-bodied beer with lively carbonation. So, add it to your party menu to surprise your friends.
5. Carniola ESB
Carniola ESB is an Extra Special Bitter beer brewed in Slovenia with an herbal aroma and a hoppy taste. It pours a hazy amber color with a medium-sized white head that leaves random lacing behind, enhancing the look of ESB. 
The scent is malty and grainy with hoppy bitterness, while the taste is the same as the nose. It is a mid-dry beer with a medium-bodied and enjoyable feel. Moreover, the bitter flavor at the end makes it more flavorsome. Carniola pairs well with roast chicken, cheese, and maple syrup bread pudding.
6. Reservoir Dogs Batch #50 Imperial Stout
Stout lovers know how the creamy flavor of a standard stout can ignite taste buds within seconds. So, if you crave a stout, go for Reservoir Dogs Batch #50 Imperial Stout. It has a strength of 9.5%, perfect for alcoholics. The black body beneath the small beige head of foam makes it look lovely.
With chocolate, roasted malt, cocoa, coffee, coconut, and vanilla aromatic flavors, its taste offers a traditional fusion of medium bitterness and high sweetness. Batch #50 is a medium-bodied Imperial Stout with average carbonation and a hoppy finish. The overall taste is excellent.
7. Vizir Mr. Pride Pale Ale
Vizir is a renowned brewery in Slovenia. It brews different flavors and variants to explore, but check out Mr. Pride Pale Ale first. Mr. Pride Pale Ale is an American Pale Ale brewed with the finest ingredients. The translucent golden body topped with a creamy off-white foamy head is a treat to watch. 
The biscuity and grainy aroma with citrusy and herbal hops taste combined with malts and fruitiness enhance the flavor profile. It finishes dry with a pleasant feel. 
8. Pelicon Imperial Coffee Stout
Another Imperial Stout with creamy flavor and irresistible mouthfeel awaits you to discover its authentic character. Yes, it is Imperial Coffee Stout brewed by Pelicon. It contains 8% alcohol content. It pours jet-black color with a small tan foamy head that diminishes in a short time.
The smell and flavor offer roasted malt and coffee with hints of chocolate and cocoa. It is a medium-bodied stout that provides a medium bitter finish. The alcohol hides well behind the coffee notes, enhancing the flavor profile. If you crave a quality beer in Slovenia, Pelicon will entertain you better than others.
9. Lobik Tropical Candy
Have you tried Lobik Tropical Candy before? If not, now is your chance to unveil the authentic flavors of this New Double English IPA!
The beer pours a hazy orange hue with a short-lived foamy head. It suggests a tropical fruity aroma with peaches, tangerines, citrus, and malts combined with mosaic blueberry flavors. Lobik Tropical Candy is a light-bodied DIPA with a hoppy finish. Its deliciousness is remarkable, so taste it to believe it.
10. Tektonik Nelson Indian Black Ale
Tektonik Nelson Indian Black Ale (IBA) is an American variety of IPA brewed with dark-roasted malt, coffee, caramel, chocolate, and toasted bread. With its dark reddish-brown body with a long-lasting beige head, the aroma of Tektonik is a beautiful combination of fruity notes and spicy hops.
It offers a medium-bodied feel with lively carbonation and a lingering finish. Moreover, you can serve it with traditional Slovenian cuisine to sweeten the taste.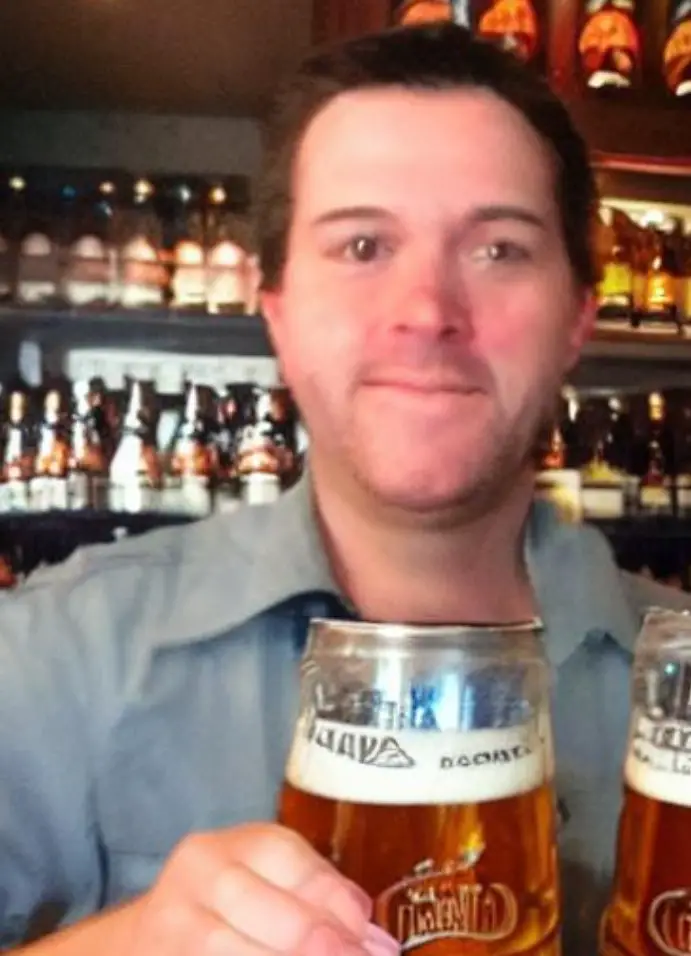 I am a passionate beer connoisseur with a deep appreciation for the art and science of brewing. With years of experience tasting and evaluating various beers, I love to share my opinions and insights with others and I am always eager to engage in lively discussions about my favorite beverage.