When it comes to a symphony of refreshing beverages that harmonize taste and chill, look no further than the iconic Sonic drinks menu. Sonic has earned a special place in the hearts of drink enthusiasts all over the United States thanks to its wide variety of slushes and thirst-quenching treats.
From classic favorites that evoke fond memories of carefree summers to innovative concoctions that push the boundaries of flavor, the Sonic drinks menu offers a delightful medley to suit every palate. Join us on an irresistible journey as we explore the vibrant array of beverages that make Sonic the ultimate destination for a cool and revitalizing treat.
What's On The Sonic Drinks Menu?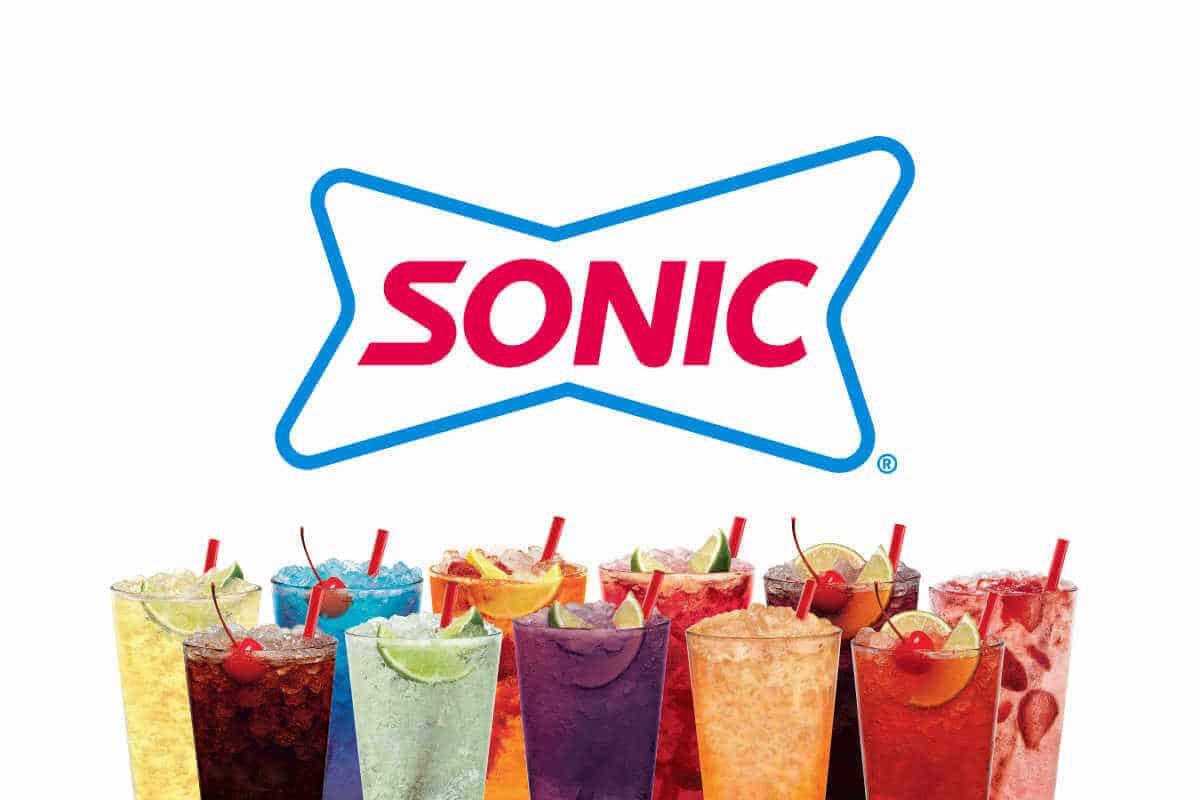 Whether you're seeking classic fruity flavors or adventurous combinations, Sonic's slush menu has something to satisfy every taste bud. Let's look at the delectable drinks available at this beloved American eatery.
Slushes
At Sonic, you can always count on finding a selection of classic slush flavors that will bring back nostalgic memories. The Cherry Slush is a timeless favorite with its bold and tangy cherry goodness. Blueberry Slush is another popular choice with its burst of fruity freshness. Not to be outdone, the Blue Raspberry Slush offers a delightful blend of sweet and tart.
For those who prefer tropical vibes, the Blue Coconut Slush and Mango Slush will transport you to a flavor paradise. Meanwhile, the Grape Slush and Cranberry Slush offer unique twists on familiar fruity notes, making them stand out in their own right.
Cherry slush: $2.99
Blueberry slush: $2.99
Blueberry coconut slush: $2.99
Blue raspberry slush: $2.99
Blue coconut slush: $2.99
Grape slush: $2.99
Cranberry slush: $2.99
Peach slush: $2.99
Mango slush: $2.99
Powerade mountain berry blast: $2.99
Real Fruit Slushes
Sonic's Real Fruit Slushes are the perfect option for health-conscious individuals seeking refreshing beverages made with real fruit. Packed with natural flavors and a hint of sweetness, these slushes offer a guilt-free indulgence. Every sip will taste like fresh fruit thanks to selections like Peach Slush and Strawberry Slush.
Sonic's Limeade Slush and Cherry Limeade Slush are must-try options if you're a fan of zesty flavors. The Cherry Limeade Slush takes the classic cherry-limeade combination to a whole new level, delivering an explosion of flavors that dance on your taste buds.
Cherry limeade slush: $3.49
Limeade slush: $3.49
Lemonade slush: $3.49
Strawberry slush: $3.49
Aloha Slushes
The Aloha Slushes at Sonic is perfect for those craving a tropical escape. You'll be daydreaming of white sand beaches and swaying palm trees after drinking the Polynesian Punch Slush and Tropical Colada Slush. Sip on these delightful concoctions to experience a vacation in a cup.
Polynesian punch slush: $3.99
Tropical colada slush: $3.99
Red Bull Slushes
Sonic takes the slush game up by offering Red Bull Slushes for an energy boost. If you need a pick-me-up during a hot day, the Red Bull Summer Edition Slush or even Red Bull Slush. Refreshments.
Red bull summer edition slush: $4.29
Red bull slush: $4.29
Candy Slushes
Lastly, the Candy Slushes at Sonic is perfect for those with sweet teeth. These delightful concoctions infuse classic slush flavors with colorful candy pieces, creating an explosion of sweetness in every sip. The Blue Raspberry with NERDS stands out in this category, combining the beloved Blue Raspberry Slush with the iconic NERDS candy.
Blue raspberry with NERDS: $4.29
Grape slush with NERDS: $4.29
Lemonades & limeades
When the sun blazes and the temperature soars, there's nothing quite as refreshing as a cool, tangy sip of lemonade or limeade. Sonic, the iconic restaurant chain that has won the hearts of Americans with its drive-in concept, offers a delectable range of lemonades and limeades that promise to rejuvenate your senses and quench your thirst.
From timeless classics to innovative fusions, each beverage on Sonic's lemonades and limeades menu delivers a burst of citrus bliss that's sure to keep you coming back for more.
Cherry limeade: $2.49
Diet cherry limeade: $2.49
Strawberry limeade: $2.49
Cranberry limeade: $2.49
Limeade: $2.49
Diet limeade: $2.49
All-natural lemonade: $2.49
Half sweet tea/ half lemonade: $2.79
Half unsweet tea/ half lemonade: $2.79
Soft drinks
Coca-cola: $1.99
Diet Coke: $1.99
Coca cola zero: $1.99
Dr pepper: $1.99
Diet Dr. Pepper: $1.99
BARQ's root beer: $1.99
Sprite: $1.99
Sprite zero: $1.99
Hi-C fruit punch: $1.99
Fanta orange: $1.99
Powermade mountain berry blast drink: $2.19
Ocean water: $1.99
Iced tea
Sweet iced tea: $2.19
Unsweet iced tea: $2.19
Half sweet tea/ half lemonade: $2.49
Half sweet tea/ half unsweet tea: $2.49
Half unsweet tea/ half lemonade: $2.49
Coffee
Green Mountain Coffee: $2.49
French vanilla cold brew iced coffee: $3.29
Original cold brew iced coffee: $3.29
Chocolate iced coffee: $3.29
Praline pecan iced coffee: $3.29
Other
Water: $1.49
Minute Maid 100% apple juice box: $1.99
Milk jug (1%) -white: $2.49
Cup of ice: $0.99
Red bull summer edition -juneberry: $3.99
Red Bull energy drink: $3.99
Conclusion
Whether you're a longtime fan of Sonic's classic Cherry Slush or an adventurous soul eager to try the latest Candy Slush creation, Sonic's slush menu has something for everyone. From fruity favorites to tropical escapes and even some mouthwatering iced coffees and lemonades, their drinks are the perfect way to beat the heat and indulge in a burst of flavor.
Next time you visit Sonic, take advantage of the chance to experience their delightful array of slushes. With every sip, you'll be transported to a world of taste sensations, making your visit to Sonic a truly refreshing experience.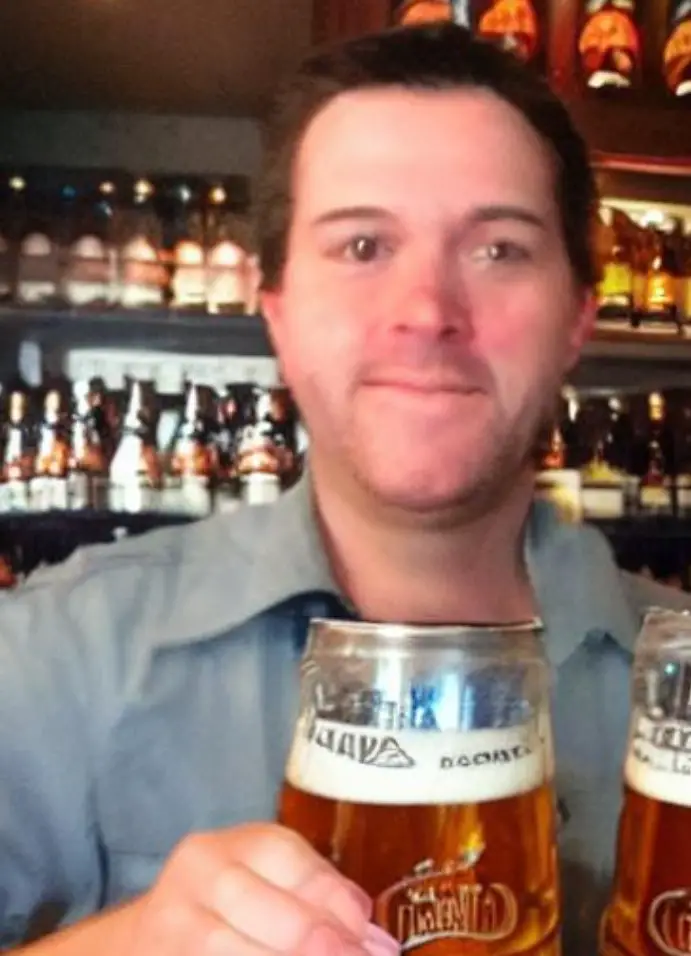 I am a passionate beer connoisseur with a deep appreciation for the art and science of brewing. With years of experience tasting and evaluating various beers, I love to share my opinions and insights with others and I am always eager to engage in lively discussions about my favorite beverage.