There's no better way to celebrate St. Patrick's Day than with a collection of the best beers in the world. It's not easy to choose the best beer out of all the alternatives available. However, you need not worry; we have you covered. Here, we provide a list of the greatest ten beers to drink in honor of St. Patrick's Day. So raise a glass and cheers to enjoyable company and great times!
1. Guinness Draught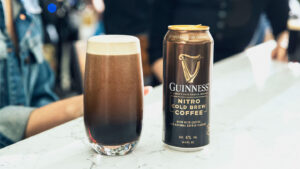 When discussing St. Patrick's Day, Guinness Draught must inevitably come up. This traditional Irish stout has become almost as much a part of the holiday as turkey and stuffing. It's perfect for beer connoisseurs because of its silky body and robust malt taste. Each taste is finished out with hints of coffee and chocolate, making this brew a winner.
2. Murphy's Irish Stout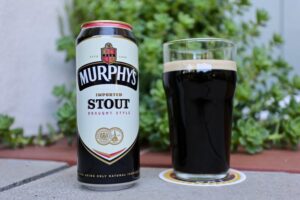 Murphy's Irish Stout is a great substitute for Guinness if you like stouts but want a different flavor profile. This beer is unlike any other you've had before because of its subtle sweetness and caramel undertones. The use of nitrogen gas helps make Murphy's famously smooth and creamy in texture. There's a delicious depth added by this that makes you want more.
3. Smithwick's Irish Red Ale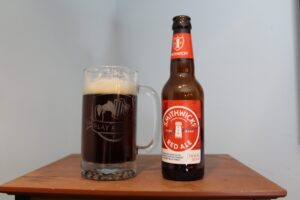 Smithwick's Irish Red Ale is a great choice for individuals who want a beer that is both lighter and more refreshing. This beer is ideal for a St. Patrick's Day bash because of its reddish-golden hue and malty fragrance. The flavor is well-balanced between malt sweetness and hop bitterness, leaving a clean aftertaste. It's a beer that can be enjoyed at any time of day since it goes well with a wide range of foods.
4. Harp Lager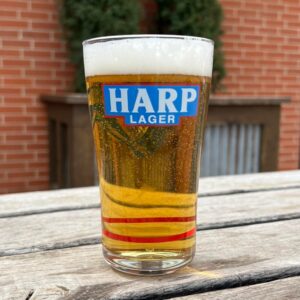 Another traditional Irish beer worthy of a position on your St. Patrick's Day menu is Harp Lager. This lager is for people who like a simpler beer with its golden hue and clean flavor. Harp Lager's crisp, refreshing flavor comes from the pure water used in the brewing process, which comes from the Cooley Mountains in Ireland. It's an all-around great beer because of its low hop bitterness and low alcohol content.
5. O'Hara's Irish Pale Ale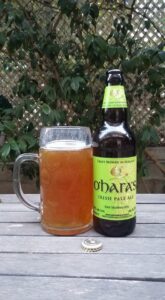 O'Hara's Irish Pale Ale is a must-try for hop lovers. This pale ale, inspired by the American style yet brewed in Ireland, is a delicious fusion of cultures. The beer has a pleasant citrusy scent with a touch of tropical fruit, and the malt and hops flavors are well-balanced. On St. Patrick's Day, if you want to try something other than a traditional Irish beer, O'Hara's Irish Pale Ale is a fantastic option.
6. Kilkenny Irish Cream Ale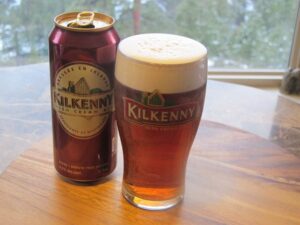 Another great choice for people in search of a creamy beer is Kilkenny Irish Cream Ale. This cream ale is stout-like in the body but has a lighter, coppery hue. The flavor is complex, with notes of roasted barley and caramel sweetness. Because of its smooth texture and mild sweetness, this beer goes well with a wide range of foods.
7. Porterhouse Oyster Stout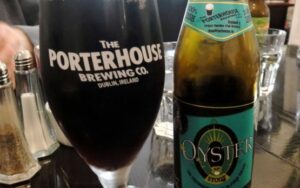 Try some Porterhouse Oyster Stout if you're in the exploratory mood. This one-of-a-kind stout is brewed with fresh oysters for a distinct briny flavor. The end product is a beer that is both complex and well-balanced, making it ideal for individuals who want to try something new. If you want to make a good impression at your St. Patrick's Day party, serve this oyster stout.
8. The White Hag Irish Brewing Company's Black Boar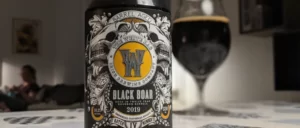 Imperial stout enthusiasts, The White Hag's Black Boar is your best bet. The 10.2% alcohol by volume in this beer makes it ideal for slow, thoughtful consumption. Its dark hue and dense, foamy head suggest that it has a wealth of taste. There's a tinge of licorice that blends in with the flavors of dark chocolate, roasted coffee, and dark fruits. For those who like a robust stout, this beer is a must-try.
9. Galway Bay Brewery's Full Sail IPA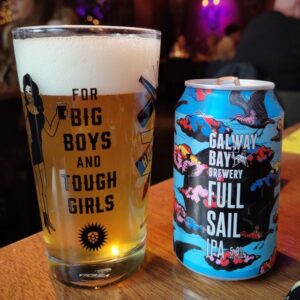 Galway Bay Brewery's Full Sail IPA is an excellent starting point for your journey into the world of Irish craft beer. This American IPA has a stronger hop flavor than some of the other options here. Full Sail IPA, with its golden hue and delicious, citrusy scent, is a refreshing combination of malt and hops. A more forceful beer drinker will appreciate the clean, harsh aftertaste.
10. Franciscan Well Brewery's Rebel Red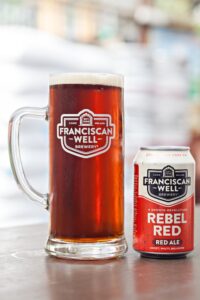 Finally, Rebel Red from Franciscan Well Brewery is a balanced Irish red ale ideal for a March 17 party. The caramel malt richness and the earthy hop bitterness in this beer are well balanced. It's a treat to sip because of its attractive reddish copper hue and silky texture. Rebel Red is a wonderful session beer due to its low alcohol content and smooth flavor.
Extra Advice on Sipping Green Beer on St. Patrick's Day
Keep these St. Patrick's Day celebration enhancements in mind while you sample these great beers:
Different beers taste their best when served at various temperatures. While lagers and lighter ales are best served at a cooler 45°F-50°F, stouts and darker ales benefit from being served at a warmer 50°F-55°F. Beer tastes better when served at the ideal temperature so that you can experience all of its nuances.
Choose the correct glass: Your drinking experience will be drastically altered if you use a subpar glass. A tulip-shaped glass is ideal for stouts since it keeps the beer's head and focuses the scent. A regular pint glass is perfect for lagers and ales.
Beers go well with traditional Irish dishes like corned beef and cabbage, shepherd's pie, and soda bread on St. Patrick's Day. Beer and food go together like peanut butter and jelly, with the correct match elevating the taste of both.
Conclusion
If you're looking for the right beer to help you celebrate St. Patrick's Day in style, go no further than our list of the top 10 greatest beers for the holiday. There's a beer here for every taste, from dark Irish stouts to pale lagers to zesty IPAs. Gather your pals around a pint (or two), and raise a glass to St. Patrick and the indomitable spirit of Ireland. Sainte!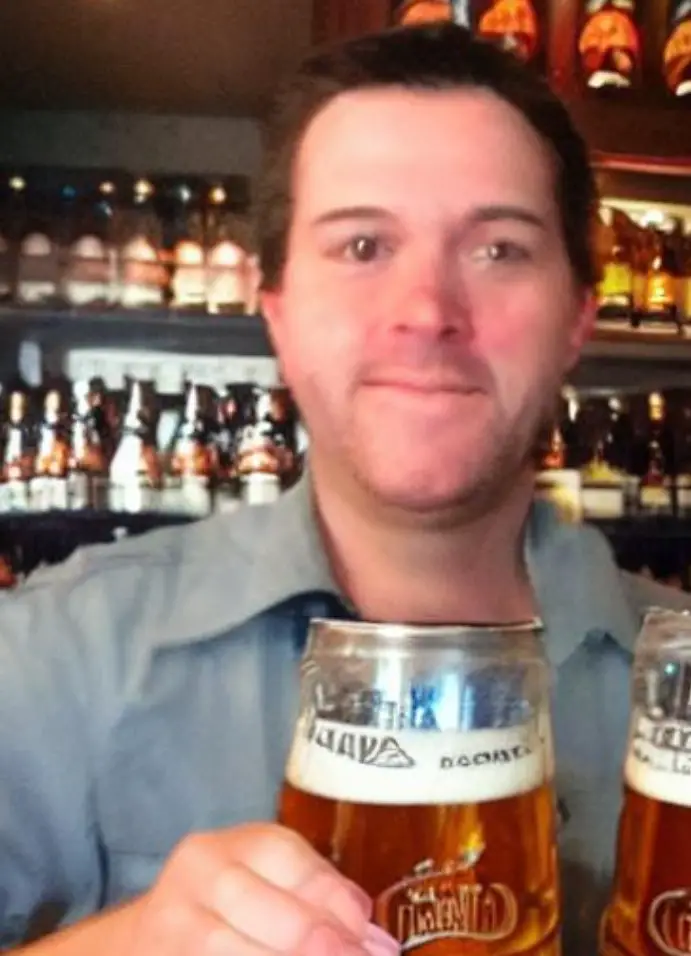 I am a passionate beer connoisseur with a deep appreciation for the art and science of brewing. With years of experience tasting and evaluating various beers, I love to share my opinions and insights with others and I am always eager to engage in lively discussions about my favorite beverage.