What's the reason beers are famous throughout the world? You got it right; they're low alcohol by volume content. 
But that doesn't mean you can't find Beers that offer you a strong punch of alcohol at all. In fact, Beers with ABV as high as 60% are being brewed in the world. 
Previously, beers contained almost 4 to 12% ABV. However, now, beers with a high alcohol content that gets you drunk within a period of a few minutes are available. 
So, let's toggle through the article and find the top 10 strongest Beers that will tickle your fantasy of drinking strong beers.
1. Brewmeister Snake Venom
Alcohol By Volume: 67.5%
Snake Venom by Brewmeister is a renowned beer worldwide, known for its unparalleled high alcohol potency. It contains 67.5% ABV.
The drink was made in Scotland for the first time. It contains smoked peat malt, to which two types of yeasts are added from time to time, along with multiple freezing to achieve the astonishingly high ABV. 
Despite its intense composition, Brewmeister Snake Venom shares a very palatable flavor profile containing malty richness along with high notes of caramel and roasted grains.
2. Brewmeister Armageddon
Alcohol By Volume: 65%
Just like Snake Venom, Brewmeister Armageddon is yet another strongest beers in the world that knows how to act like an intense assault on your taste buds.
This one of its kind beer is crafted by using ingredients like crystal malt, pore wheat, flaked oats, and yes, the 100% pure spring water of Scotland. 
Moving to the alcohol content, Brewmeister Armageddon is enriched with 65% ABV. 
But the fact that makes Armageddon different from Snake Venom is its brewing techniques. Unlike Snake Venom, this Brewmeister Armageddon doesn't require any innovative or new brewing technique during its crafting. 
Instead, it is made just like other regular beers. 
3. BrewDog and Schorschbräu Strength in Numbers 
Alcohol By Volume: 57.8%
BrewDog and Schorschbräu Strength in Numbers is yet another ridiculously strong beer with a total alcohol content of 57.8%.
It is formed by the collaboration of two brewery companies 
Scotland's BrewDog
Germany's Schorschbräu
The two brands joined up to produce a strong beer by following the traditional Eisbock method, which involves time-to-time freezing of beer and ice removal.
Moreover, the Belgian golden ale of both companies is mixed and added to get the final BrewDog and Schorschbräu Strength in Numbers.
4. Schorschbräu Schorschbock 57
Alcohol By Volume: 57%
Undoubtedly, most beers crafted by Schorschbräu have low alcohol content, around 14 to 17%. However, a few beers, like Schorschbräu Schorschbock 57, have an exceptionally high amount of alcohol. 
It is an Eisbock beer that was produced in a limited amount (36 bottles) and is known to have
An amber color appearance
Thick, oil-like texture
A crispy taste with a distinct malt richness
5. The End Of History by BrewDog
Alcohol By Volume: 55%
The End Of History by BrewDog is considered one of the strongest beers that is a renowned work of Francis Fukuyama, the famous philosopher.
It was a limited edition, with only 12 bottles.
The base liquor used in it was blond Belgian ale to which various herbs were infused. These include 
At the time The End Of History was being brewed, the company thought of it to be their ultra-strongest beer. However, later they ended up making an even stronger beer- Strength in Numbers. 
6. Koelschip Obilix
Alcohol By Volume: 45%
And here comes a strong beer from the Netherlands with an alcohol content of 45 percent-Koelschip Obilix. 
It is a light amber color drink with rich chocolate and licorice notes. Moreover, the drink is not too thick in consistency nor too carbonated.
Though Obilix was manufactured only for a limited period by the brewery, it managed to gather the attention of beer enthusiasts.
7. Schorschbrau Schorschbock 43
Alcohol By Volume: 43%
Here comes another drink by Schorschbrau-Schorschbrau Schorschbock 43. And with it, it would have become quite clear why the brand is known worldwide for producing the best craft beers.
Though Schorschbrau Schorschbock 43 offers less punch of alcohol than the two beers mentioned before, it is yet another high-ABV beer. It has quite a spicy flavor profile with slight notes of caramel and raisin sweetness.
8. BrewDog Sink The Bismarck
Alcohol By Volume: 41%
Sink The Bismarck is another known beer of BrewDog. And the best part of this beer is its unique and flavourful taste.
Where most of the other strong beer releases ended up with a burnt-up taste due to increased alcohol content, Sink The Bismarck has hit the sweet spot between high alcohol content and a perfect flavor. 
Every sip of Sink The Bismarck has hints of sweet malt, caramel, and bitterness of hops in it.
9. Baladin Esprit de Noel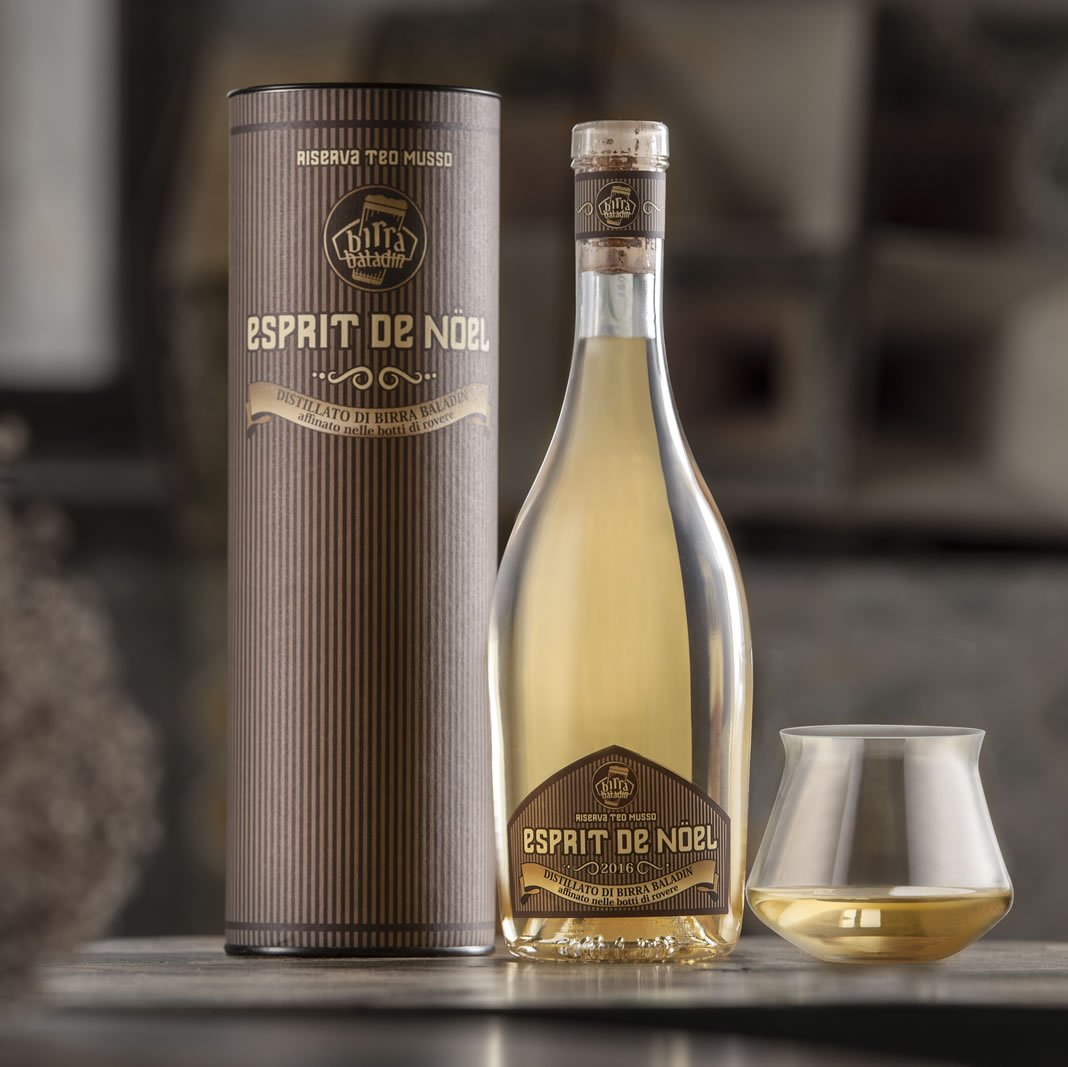 Alcohol By Volume: 40%
Baladin Esprit de Noel is truly a treat for craft beer lovers. It contains yellow-colored beer, which has chocolate notes and smooth consistency. 
The drink is made using Esprit de Noel, which has been aged in oak barrels for almost three years until the aromas were in perfect harmony with the spirit.
10. Struise Black Damnation VI – Messy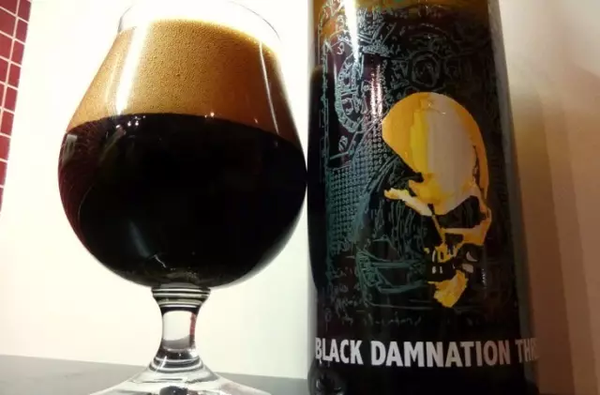 Alcohol By Volume: 39%
Struise Black Damnation VI – Messy by De Struise Brouwers is not only the strongest beer but one of the most wanted ones by customers. It contains high notes of
All these mix together to leave the drink with flavors similar to that of whiskey. So, why not give Struise Black Damnation VI – Messy a try?
Wrap Up 
Strong beers are a perfect treat for beer geeks. They not only are high in their alcohol content but taste amazing too. The strongest beer in the world till now is Snake Venom by Brewmeister. However, others with more than 50% ABV are in the market.
So, why not try these strong beers, and liven up this Saturday night party?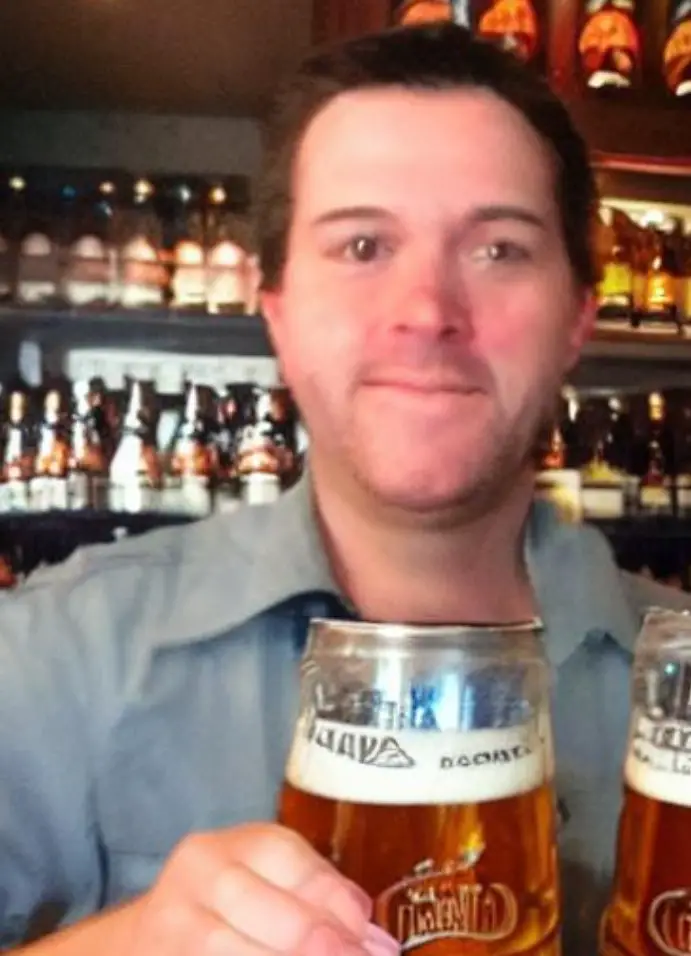 I am a passionate beer connoisseur with a deep appreciation for the art and science of brewing. With years of experience tasting and evaluating various beers, I love to share my opinions and insights with others and I am always eager to engage in lively discussions about my favorite beverage.