Switzerland is a place that could be ideal for not only newlyweds but also for adventurous teenagers. Why teenagers? According to Swiss Law & Regulations, sixteen years of age is legal to drink wine and beer. Sounds interesting? This German-speaking nation has a long history of crafting beer, and several Swiss beer brands prepare international-level beers to entertain their consumers. Even the country has more breweries than the United Kingdom.
So, curious about Swiss alcoholic drinks? Don't miss out on these ten leading Swiss craft beers you can taste in 2023. Check out and pick your favorite one!
1. Quollfrisch Hell
If you are looking for a standard Helles drink and haven't tried Quollfrisch Hell yet, you are not serious about it. 
By Brauerei Locher AG, Quollfrisch Hell comes from the pure spring waters of the Alps with 4.8% alcohol content, which makes it a preeminent beer to taste. With a straw-like hue and a well-retained white head, Quollfrisch has a grainy aroma with a subtle touch of yeast and hops that can ignite your taste buds. The flavor profile is decent yet impressive because of the selected ingredients, making the beer mildly sweet up front and creamy in the background with a bit of bitterness aftertaste. The mouthfeel of this Helles is surprisingly refreshing and smooth.
2. Calanda Brau Lager
Heineken Switzerland is a brand that brews premium beers of all types. From Lager to Pilsner to Helles, you can buy whatever makes you feel delighted. For Swiss people, Calanda Lager by Heineken is the most pleasing among other products. 
This translucent golden Lager contains a 4.8% ABV with a slight white foamy head. The aroma of malts and grains is evident in the beer, but it offers an enhanced flavor profile, such as malt, corn, and cereal with grassy hops. A subtle touch of floralness with decent carbonation increases the taste. Even though Calanda gives a semi-dry, bitter finish, the Lager is a terrific option to spend family time on the weekends.
3. Namur Express (Saison)
Namur Express by La Nebuleuse is a slightly underrated beer brand in Switzerland. The Saison beer that serves in a tulip creates little to no head with 6.5% alcohol by volume. It has a cloudy golden hue with a yeasty aroma. The smell also contains spicy notes, but the taste is highly yeasty with a subtle blend of dry malts. Namur Express offers a decent level of carbonation with a bitter, dry finish. Occasionally, you can taste it with typical Swiss cuisine. Also, the other variants of Namur can go well with delicious food.
4. La Verte by La Vouivre
Available almost everywhere in Switzerland, La Verte, a product of La Vouivre, has a 6% alcohol content. Its dark amber-orange hue with zero retention still looks decent and classy. The smell of tea, red fruits, and malts are good enough to ignite your taste buds, while the flavor has sweetness with a hint of fruitiness. This medium-bodied beer with low carbonation and a dry finish could be a pleasant choice to spend a few hours under the sun on the warmest days.
5. Brewstache
Another prominent beer by La Nebuleuse, Brewstache, is a dark beer with a creamy head that leaves a thin lacing. With a 6.2% alcohol by volume, it contains the aroma of malts and smoked beechwood. The flavors have leather, malt, and smoked beechwood with a touch of biscuit. As a Swiss beer, you may find it a light one with decent carbonation, but you can taste it for fun. Also, the mouthfeel is smooth and creamy. 
6. Tram–Marzen
A well-balanced Marzen, Tram Marzen by Altes Tramdepot, widely famous in Switzerland, is a translucid caramel shade beer with a medium-retention off-white foamy head. The smell of the Tram is a beautiful blend of malt and yeast with a touch of hops. With its medium body and decent carbonation, Tram Marzen could be the right option for you to explore breathtaking tourist attractions in Switzerland. Buy and discover it for yourself.
7. Mielfiore
Since Switzerland is a European country with the best technology, delicious cuisines, and exceptional drinking behavior, Brauerei Locher AG introduced Mielfiore, a European Pale Lager with a 4.6% alcohol content. The Lager beer possesses a nice cloudy golden color, but the recommended temperature for this type of alcohol is 12°C. With a surprisingly pleasant aroma with a subtle touch of herbal, the taste of Mielfiore is a well-balanced blend of mountain honey and floral notes. If you drink directly from the bottle, the mouthfeel will be smooth and more delicious.
8. Calvinus Blanche
One of the decent Swiss beers by Brauerei Locher AG, Calvinus Blanche, is a dark yellowish-colored beer with a bubbly, frothy white head with low retention and slight lacing that enhances the appearance of Blanche when poured into a glass. It is a slow burner but with enjoyable aromas and flavors. The sweetness is the highlight of the flavor profile because of the malt, yeast, and hops with citrus notes, making Calvinus Blanche a highly refreshing beer with a creamy, smooth mouthfeel. You will sink into this flavorsome Witbier that offers 5.2% alcohol by volume.
9. Boxer Old
A beer with a cute logo of Boxer dog, Boxer Old, with a 5.2% ABV, is a yellowish golden shade of European Pale Lager with a lovely, creamy white head that retains for a while but disappears and leaves a good lacing. The nose is yeasty, malty, and grainy with a hoppy touch. If talking about the flavor profile, it is impressive with flavorsome ingredients. The taste of malt, yeast, and hops is present in Boxer Old with light carbonation. Also, this typical Euro Lager gives a creamy, tasty mouthfeel because it is a well-balanced beer that can make your night.
10. Dr. Brauwolf Vanilla Ale
Dr. Brauwolf Vanilla is a deliciously creamy Ale from Switzerland that serves best in the Lager glass or Shaker as its golden color gives a more enhanced impression. With 5% alcohol content, it offers an aroma of vanilla and malts. The taste is similar to the nose with a more creamy mouthfeel. Also, this rare vanilla cream Ale is a perfect fusion of sweetness and savoriness.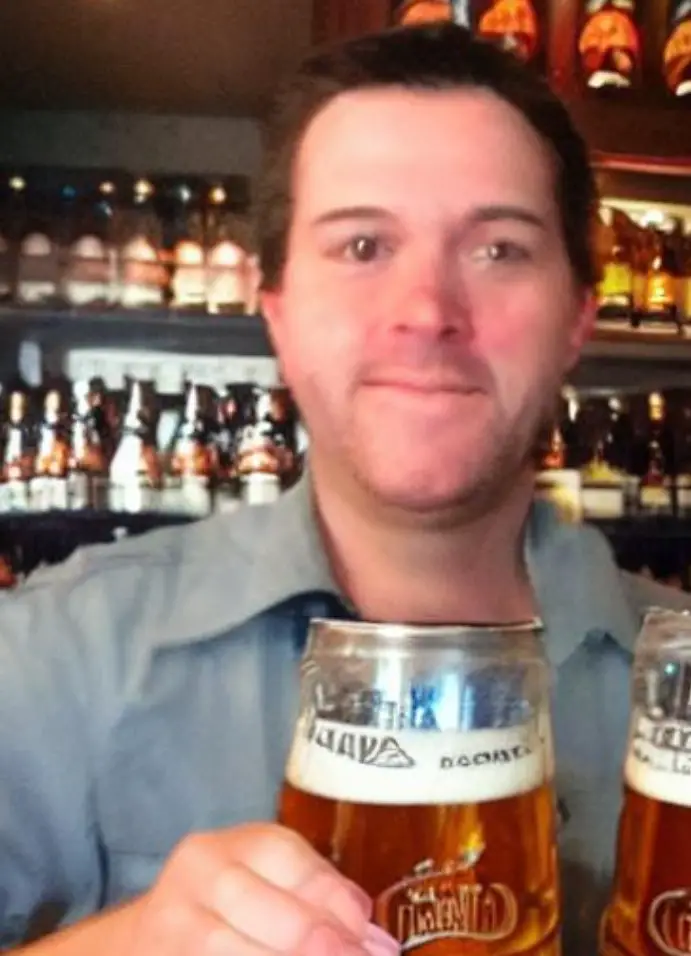 I am a passionate beer connoisseur with a deep appreciation for the art and science of brewing. With years of experience tasting and evaluating various beers, I love to share my opinions and insights with others and I am always eager to engage in lively discussions about my favorite beverage.