Nothing like a classic truth or dare game to spice up the night. From cute and funny questions to scandalous ones, the game brings out a never before seen side of your friends. 
Truth or dare is an epic game that anyone can enjoy anywhere. Whether you're having a sleepover, road trip, or party with your college friends, this game is sure to entertain and reveal interesting facts about each other. It's a game that requires guts to tackle the hardest dares and honesty to answer the most intriguing questions.
With over 400 truth or dare questions, the fun never ends. You can set the game to suit your social gathering by selecting questions that match the group's comfort level. Begin with some good, clean questions to make everyone feel at ease.
As the game progresses and you sense that the group is ready for more excitement, you can ramp up the intensity with some juicier questions. Continue reading the article to know how to play the game and some full-on entertaining truth or dare questions that will make your night the most memorable one. 
Keep this in your mind, truth or dare is just a game played for entertainment purposes only. So, try not to over-embarrass or hurt anyone. Have fun and stay positive.
How to Play Truth or dare
Find a few friends. Two players can initiate the game but the game gets more entertaining with 8-10 players. 
The game starts by selecting one player. You can pick the youngest one or the eldest one. The selected player gets to choose between Truth or Dare.
If the player says Truth, then any one member of the group asks a question that the player must answer honestly. If the player says Dare, then he has to perform a challenge.
If the player succeeds in their attempt, they get to choose the next player, or the turn moves on the player sitting next to him.
If the player doesn't feel comfortable with the question, they have to suffer a penalty or perform another challenge.
The game ends when each player has at least one turn or till all the players decide to wrap it up.
If you're playing out somewhere like in a bar, don't let strangers know about the game.
Good Truth or Dare Questions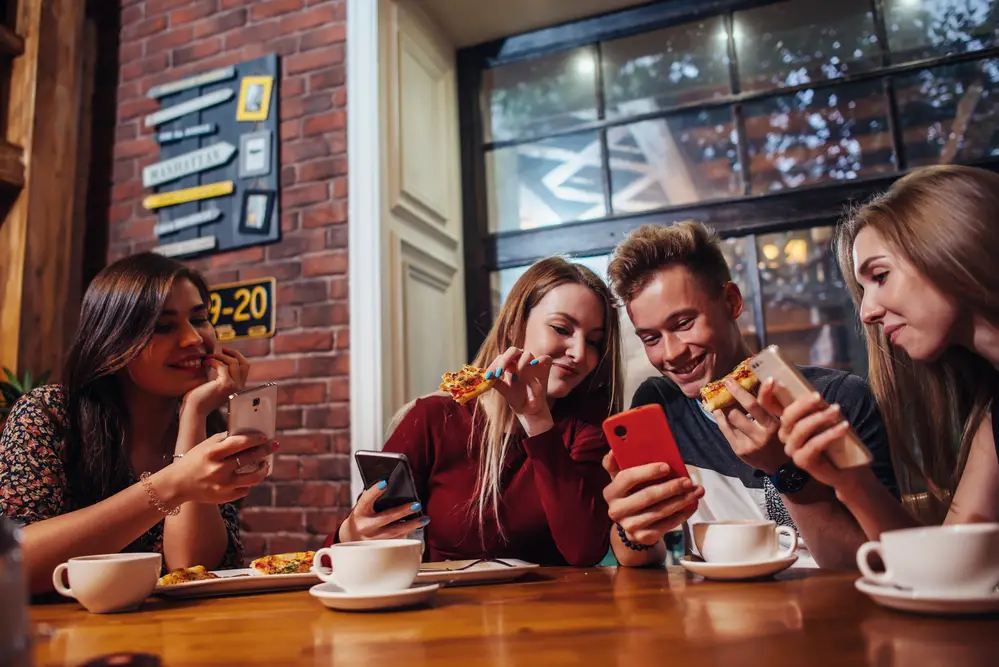 Let the party begin with some good truth or dare questions that are perfect for playing with your family and friends. By starting with these clean questions, you'll set the tone for an enjoyable and exciting game. 
Truth Questions
Have you ever gotten badly trapped in your own lie?
Have you ever cheated on your parents?
Were you scared of the dark as a child?
What was your funniest act in life that made everyone laugh out loud?
Have you ever attended an event without makeup?
What is one thing that makes you extremely proud of yourself?
Would you rather do a full 9-5 job or stay at your parent's house eating pizzas for the rest of your life?
Who is the most show-off person in the group?
Who would you ask for love advice?
 Have you ever tried street dancing?
What is one crazy motto of your life?
How do you fight against failures?
Tell everyone about your last breakup in 2 minutes.
Did a nerd/math geek ever ask you out?
Which is your dream location, like a tropical paradise?
Would you kill someone for money?
Name one habit of yours that you wanna change for good.
Do you love gossiping for hours on the phone?
What is the most daring thing you ever did in public?
Have you ever had a medical emergency after being overly intoxicated?
Dare Questions
Cry for a lollypop like a baby for a minute.
Lick peanut butter off someone else's toes.
Hold on to the hand of the person sitting left of you and say romantic lines for a minute.
Wear a spooky mask for 1 hour.
Pull out a random number from your friend's contact and flirt for 5 minutes.
Ask the person you dislike most to draw a funny tattoo on your upper arm and no peeking.
Go outside and hug 3 girls wearing black dresses.
Mix lemon juice, milk, and ketchup, and drink it.
Use your armpit to make fart noises for 10 seconds.
Chug 2 cans of beer straight.
Crack an egg over your best friend's head
Pretend to be Elvis Presley for the entire game.
Sing Hallelujah standing on top of your roof.
Speak in a French accent throughout the game.
Do a couple dance with a friend of the same gender.
Use your hand to finish a jar of Nutella.
Pretend like a mime.
Get waxed by a friend.
Take a shower with clothes on.
Walk down a block in your underpants.
Truth or Dare Questions Over Text
Who doesn't love social media?  Surviving without cell phones is kinda hard to imagine. So, why not take the fun truth or dare game to the next level by playing the game over text? Call your friends, fire up the group chat, and get ready to have a blast with some fun truth and dare challenges. 
Truth Questions
Have you ever sent a naughty text to someone?
How many selfies do you take in a day?
Do you sleep with your headphones on?
Who is one person in your contacts that you wanna block?
How long can you watch shorts and reels?
Did you ever break up over text?
Do you intentionally leave the lights on before sleeping?
Have you ever experienced paranormal activity?
Have you ever tasted your dog's food?
Did you ever pee in your pants at a bar after binge drinking?
Have you ever had a bizarre dream? Explain in detail.
How fast can you spend a million dollars?
What is your worst nightmare?
Have you ever stalked someone on Instagram or Facebook?
Have you ever felt you are being followed? Explain in detail.
Did your teacher ever catch you cheating in an exam?
If you could be the President for a day, how would you change your country?
Which Marvel character would you choose to be in real life if given the chance?
Did you ever puke on someone else after binge drinking?
Have you made a prank call to your parents?
Dare Questions
Text your ex and tell him/her that you still love them.
Sing a romantic song and send it to your rude teacher.
Change your status on social media from single to "married."
Praise a friend on Facebook that annoys you the most.
Wear a skirt and take a selfie. Post it as your profile pic for 1 hour.
Call a person you don't know that much and flirt with them for 10 minutes.
Pretend to be Superman and make a 1 min video of yourself and post it on Youtube.
Make the worst makeup tutorial and post it on Facebook.
To find a soap and lick it.
Say "hello" in a loud voice to someone passing by on the road and hide.
Call your parents and tell them they mean the world to you.
Act like the opposite gender and make a short video of yourself. Send it to everyone in your contacts.
Put peanut butter on your face and take a selfie.
Howl like a wolf staring at the moon for 5 minutes straight.
Call a stranger and pretend to be a cop.
Send a link to a hilarious video you last watched.
Go to the washroom and hide all the toilet paper.
Eat the hottest chili in the house without drinking water.
Call a teacher and beg them to pass you a paper.
Call a person of the same gender and ask them out on a date.
Truth or Dare Questions For Adults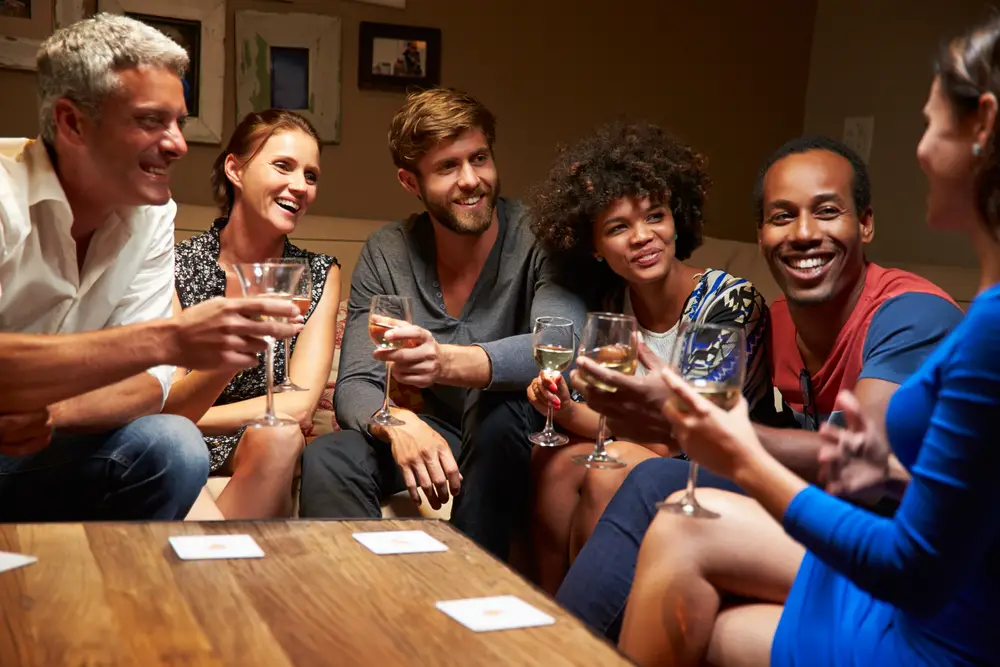 Turning 21 can be super exciting. With each stage of your growth, you experience different situations. You hide a few embarrassing ones while showcasing mostly your achievements. But these truth questions are gonna reveal some of your childish mistakes and horrible experiences while daring you to act all crazy like a teen again.
Truth Questions 
What is your biggest phobia?
Name one body part of yours that your partner likes to kiss.
Have you ever gone fistfighting for your girl?
Have you ever been humiliated by your parents in public?
Have you ever sexted the wrong person?
Among all the friends in the group, who is a part of your wild fantasies?
Have you ever felt awkward and tried to avoid an intimate moment?
Did you ever face any harassment issues at work?
Who would you first kiss in the group if you got invisible?
Do you have an imaginary buddy that you talk to?
Did someone ever steal your ideas at work?
Have you experienced drug abuse personally?
Who is your ideal person in life?
Name one thing you can't imagine surviving without.
Do you think [Name] is hot?
Who in the group has a horrible fashion sense?
Dare Questions
 Drink a cocktail made by your group without sniffing it.
Go to your neighbors and ask for their daughter's hand in marriage.
Put two pieces of Toast against your face and take a picture with the caption "I am a yummy sandwich," and post it on social media.
Call your mom and say, "I wet my pants. What should I do."
Drink a full can of beer as fast as you can and burp loudly.
Position yourself facing a tall mirror and do a dirty dance.
Stand like a statue in your front yard.
Call your boss and say you want a promotion.
Take 2 shots. Sit on a rolling chair and spin for a minute then try to stand on one leg for 20 sec.
Praise the person sitting next to you.
Truth or Dare Questions Spicy
Everyone has deep secrets but not everyone likes to share them in public. Now it's time to unravel the inner feelings of your friends and discover their hidden secrets. This part may get personal for some, but you can always find ways to keep the game going in a positive direction.
Truth Questions
Have you ever been to prison?
Did your parents ever catch you stealing from their wallets?
Did you ever beat someone so bad that they started bleeding?
Did you feel shy on your first date? Tell the story for a minute.
Did your parents ever ground you for no reason?
Did you ever bunked a class in fear of failing a test?
Do you think you're always right?
Have you ever disrespected someone and regretted it later?
When was the last time you took a shower?
Do you secretly take drugs?
What is the scariest task you've ever done in your life?
Have you ever cried in public?
Tell everyone what you find most attractive about yourself.
Did you ever have a dream that you forgot to wear pants at school?
Who is the one friend you can't imagine leaving?
At what age did you lose your virginity?
Name one incident that turned your world upside down?
Have you ever been accused of stealing?
Will you sacrifice your life for your parents?
Have you ever thought of killing someone?
Dare Questions
Do push-ups till the next player finishes his dare.
Close your eyes and say out loud the name of your first love.
Put ice cubes in your pants.
Place your hand in your friend's pocket for 10 min.
Lick the floor with your tongue for 20 seconds.
Use your friend's dirty hanky to wipe your face.
Sing and dance to a se*y song.
Kiss the person sitting left of you.
Take 2 pieces of clothing off.
Call your friend and tell him you got arrested and ask for his help.
Have you named your private places? If yes, then tell me.
Eat the most disgusting thing you find in the fridge.
Take a shot every time it's your turn.
Shout out loud; I got lice in my head.
Put your finger in the ear of the person who is wearing the same color as you.
Call the person you hate the most and act like you are desperate for them.
Finish an entire large pizza in one sitting.
Show everyone what's in your wallet.
Take a shot and do 40 squats.
Pretend like your favorite animal.
Best Truth or Dare Questions
Tired of going through all the boring questions? Look no further! From revealing personal habits to embarrassing moments, the list covers it all. So without wasting any time, let the fun begin.
Truth Questions
What event of your life you never wanna talk about?
Did you have your first vodka shot in your teenage years?
What item will you steal again and again from your parent's room?
Imagine you woke up at 2:00 A.M at night and found yourself turned into a girl/boy. What would be your first reaction?
What is one secret you never want to tell your parents about?
Did you ever get trapped in your own joke?
What time of day/night do you enjoy taking a hot shower?
Have you ever been caught picking your nose?
Do you eat like a horse after a breakup?
Have you ever caught anyone stealing your stuff?
Do you have a habit of eating food off the floor?
Do you sleepwalk or talk loudly while asleep?
What color undergarments are you wearing right now?
Do you enjoy crashing parties?
Can you drink 4 shots in a minute?
Have you ever spent an entire week in the bedroom, and why?
What habit of others drives you nuts?
Did you ever puncture someone else's car on purpose?
Do you sleep with your stuffed toy or like talking to it when alone?
Did you ever get terminated from your job just because you demanded a higher wage?
Dare Questions
Drink pickle juice.
Do a handstand for 1 minute.
Belly dance in front of a completely unknown person.
Make a rap about your favorite teacher.
Do the chicken dance till your next turn.
Pretend like an animal and eat off your plate without using your hands.
Get a trendy makeover by the most fashionable person in the group.
Run outside and yell out loud, "I am a wild boar."
Use your tongue to lick your nose.
Take a weird picture and post it as your main picture on Instagram.
Do a belly dance to a Shakira song.
Take a shot and Hula hoop for 30 seconds.
Take a lift from a stranger on your way back home.
Show your best ramp walk.
Wear a kid's hat for the rest of the game.
Host the next party at your place.
Drink a sixer all by yourself.
Act like a worm and crawl on the floor.
Send a dirty emoji to a person you barely know.
Say it 30 times "I am the most handsome/beautiful person on the planet" without laughing.
Truth or Dare Question for Friends
Time to have a blast with your friends. With a wide range of honest questions and challenging dares, the game can really reveal everything about your friends. These questions will help socialize with people close to you or some new folks in the group. So, go ahead and create memories that you'll cherish forever.
Truth Questions
Have you ever said sorry to a friend but didn't mean it?
Have you ever spoken ill of your friend behind his back?
Did you ever ditch your friend later to party with someone else?
Have you ever borrowed money from a friend and never returned it?
Do you enjoy hiking with your buds?
Does your best friend know your silly nickname?
Have you ever gotten so drunk that your friend had to drop you back?
What is the one thing you enjoy doing most with your friends?
Do you feel jealous of your friends always getting lucky and you don't?
Did you ever pay your friend's bill at the bar?
How did you first get drunk?
Name one friend whom you want to spend an eternity with.
Did you ever become friends with an enemy for your own selfish reasons?
Who is the one friend who knows all your deepest, darkest secrets?
Did you ever dance with your friend in public?
Have you faked a fight with your friend?
Have you ever written a term paper for a friend?
Would you lie to save your friend?
Which movie made you and your friends roll on the floor laughing?
Does your bestie know your Facebook password?
Dare Questions
Take a shot each time your friend passes a question.
Sniff the socks of the person to your right.
Propose a friend you never get along with.
Don't say any of your friends' names till the end of the game.
Dance with a friend on Micheal Jackson's "Thriller."
Call a friend and tell him that you're coming over right now
Take a crazy selfie with your friend and upload it on social media for 1 hour.
Let someone tickle you for 20 seconds.
Pretend to be your best friend for the rest of the game.
Tell everyone about the one thing you are most afraid of.
Act like a horse and give a ride to a friend while circling the room.
Call a friend and ask for money/
Exchange clothes with your best buddy.
Take 2 shots and do 30 pushups.
Tell a scary story with the lights off.
 Act like a girl/boy in the group.
Prepare a strong and refreshing cocktail for all your friends.
Sing a song for the rudest person in the group.
Smell your best friend's armpit.
Pretend to be a pet for the next 5 minutes.
Put on makeup on the person sitting right to you and take a selfie with him.
Call your childhood friend and tell him you miss him.
Truth or Dare Questions for Boyfriends
Looking for some entertaining questions to ask your boyfriend and learn more about him? Try these juicy conversation questions with your boyfriend and dive in to know some secrets. Your boyfriend will share his honest opinions about your relationship, helping you create a stronger bond.
Truth Questions
Do you ever clear your browsing history so that your partner doesn't see it?
Do you believe in open relationships?
How many girls have you ever ditched?
Do you think changing the way we are is crucial to adjusting in a new relationship?
Do you enjoy dating a 40 year old while you yourself are barely 20 years old?
Would you marry a hot girl or a millionaire old lady?
Which habit of your partner really turns you off?
What is your strangest sexual fantasy?
Have you licked food off your significant other?
Would you die 100 times for your partner?
Dare Questions
Send your partner se*y emojis.
Take off your partner's cloth without using your hand.
Find your partner's favorite spot that really turns him/her on.
Makeout with a pillow beside you.
Tell your partner about your first love.
Have you ever cried on your partner's lap?
Tell everyone about your fetishes.
Kneel down and propose to your girl with an imaginary ring?
Call your partner and convince him you are no longer into boys/girls.
Kiss your partner in slow motion.
Juicy Truth or Dare Questions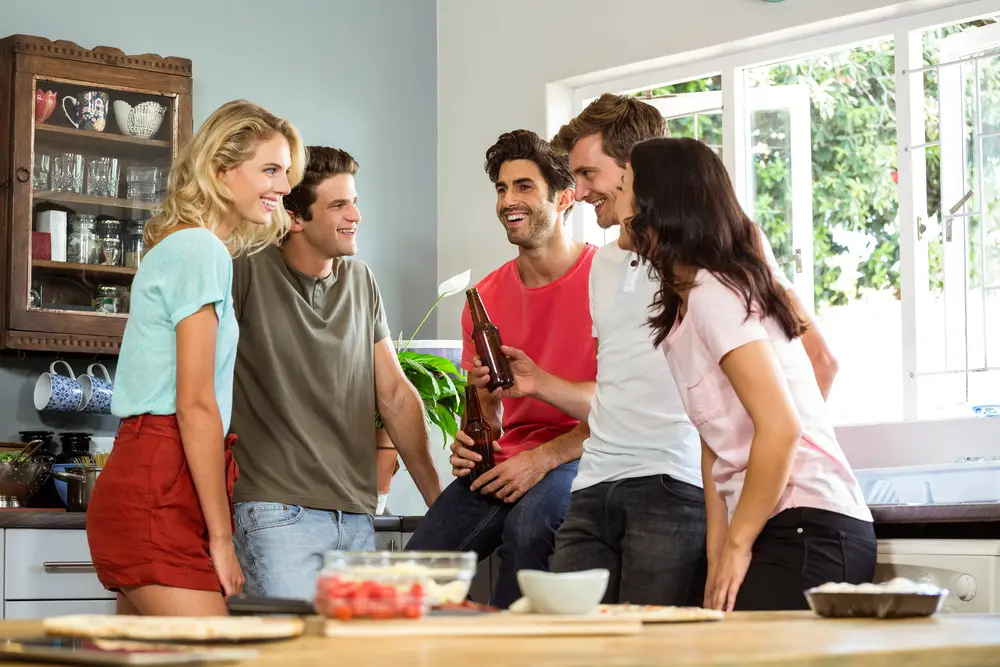 Time to juice up the conversation with some outrageous truth or dare questions. These questions are sure to reveal a new side of your friends and create fun stories and crazy challenges that will make the game super exciting.
Describe your most romantic fantasy.
What is the biggest mistake you made that cost you your relationship?
You can't survive without- your partner or your cell phone?
Do you enjoy getting yourself in trouble by doing something illegal? 
What does your sweat taste like?
Can you hide your true feelings from someone you love?
What is one habit you want in your partner?
Which historical personality would you want to switch your bodies with?
How will you react when you get to know your bestie likes your partner?
Did your parents ever call you when you were just about to kiss someone?
Would you rather be a diet-conscious person or someone who eats anything from the fridge?
What would the world be like if everyone wore the same dress?
If you had an Aladdin magic lamp, what is one thing you would wish for?
Have you ever taken steroids?
What do you like the most, short hair or long hair?
Have you ever tried getting into a big music band?
Do you believe nude beaches are cool?
Would you rather marry one person or spend your life trying out different partners?
Did you ever find yourself trapped in a scandal?
Who is one person in the group that you would like to ask out for prom?
Do you keep checking yourself in the mirror when you are out on a date with your partner?
Amongst the friends, who can give a perfect french kiss?
Have you ever been flashed by someone?
Have you ever seen a nude pic of someone?
If someone gives you $1000 to wear a se*y dress, would you?
Dare Questions
Shout out loud how much you love your mommy.
Eat raw fish.
Show everyone the color of your boxers.
Go eat something disgusting from the trash.
Lick your partner's shoes.
Show everyone your hairy parts.
Go to the street and beg for clothes pretending it's cold and you don't have any warm outfit to wear.
Drink a jug of orange juice without a pause.
Go outside and give a girl/boy a lovely hug.
Dance in front of strangers without your shirt.
Go to a stranger, tell them you can't survive without them, and ask them to marry you.
Sing a seductive song for some random person on the road.
Ask a girl you don't know for their phone number.
Put on dark lipstick and kiss your partner at a place where everyone can see.
Twerk for 40 sec.
Eat a veggie salad without using your hands
Slap yourself lightly on the face and say I am always wrong.
Turn off the lights and pretend like a ghost.
Bite a lemon without making faces.
Peel a banana and put it all over your face. 
Dirty Truth or Dare Question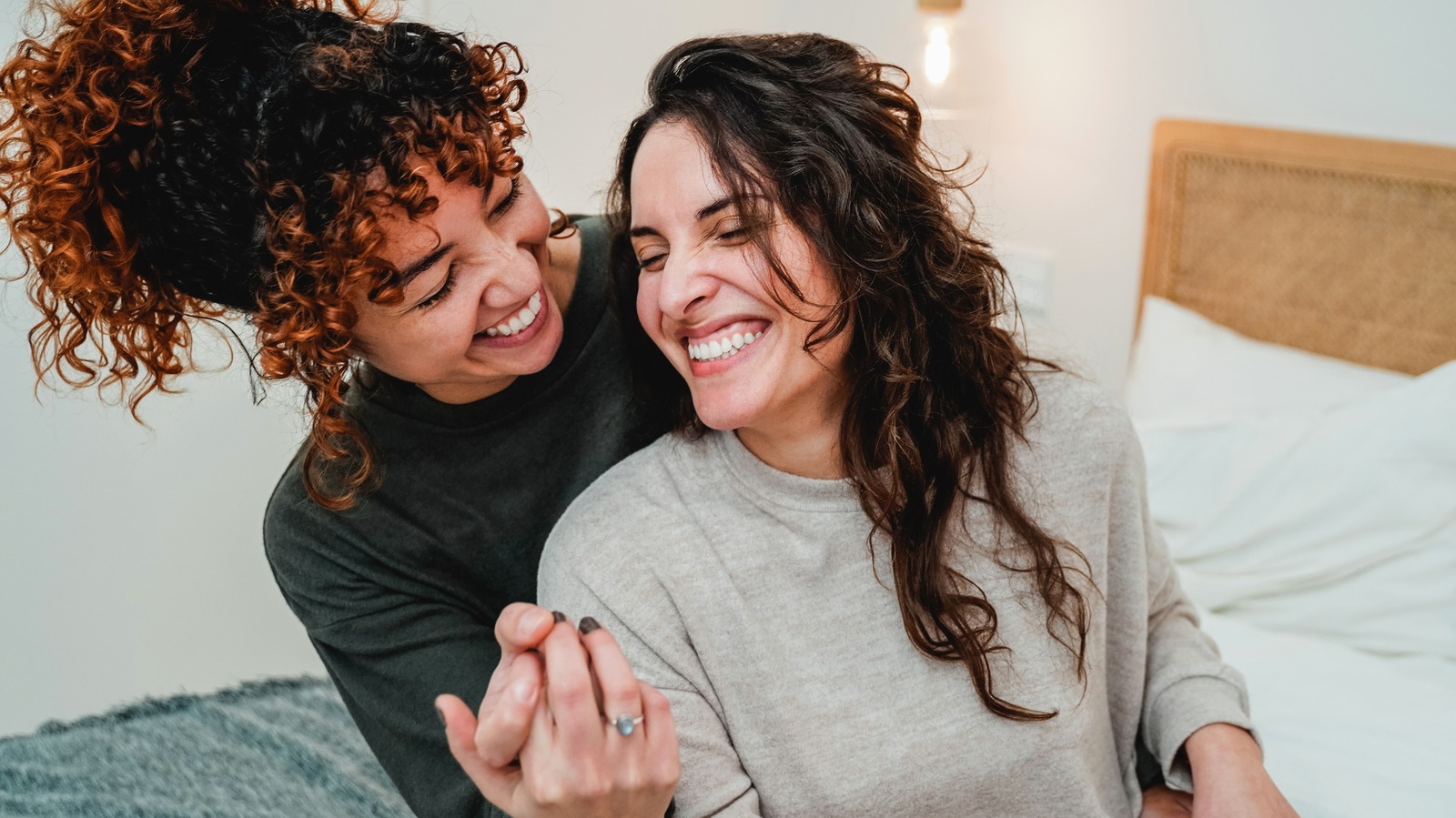 Let's go deep and dirty with these sizzling Truth or Dare questions. You will get to know the inner personalities of your friends and how naughty they can get. Make sure not to embarrass anyone or make anyone quit the game.
Truth Questions
How many ladies/men have you flirted with?
Do you have a habit of sleeping with two people on the same night?
Have you ever caught your partner making out with someone else?
Tell everyone about your most embarrassing bedroom moment.
Have you ever purchased any toys? What was it?
Did you ever go on a date with a hot guy/girl that was way out of your league?
How many times a week do you wanna get cozy with your partner?
Have you ever run out of breath while …?
What are your thoughts on giving your partner full authority in a relationship?
What do you think about while having s*x?
Are you a dominant person or a submissive one?
Did your friends ever take you to the strip club?
What sort of partner do you desire? A passionate and rough one or a gentle, easy-going individual?
Did you ever had s*x with a total stranger?
Do you believe one-night stands can make long-lasting relationships?
Are you addicted to po*n movies?
Do you secretly watch your neighbor's house through your window?
Do you think you can ever have a successful blind date?
Which body of your significant other attracts you the most?
What is your favorite s*x position?
Was your first kiss scary or embarrassing? What feelings did you have?
Have you ever felt emotionally tortured by your partner?
Would you enjoy it if you were left in a deserted place with your significant other?
What act of yours really turns on the mood of your partner?
Dare Questions 
Make your orga*m face while staring at the person to your left.
Grab your partner and go skinny dipping in the pool.
Show everyone the last adult movie you watched.
Retell the story of how you met your partner for the first time. Tell me what your first thoughts were.
Pole dance for 2 minutes with an imaginary pole.
Make a fake hot profile and find a random date.
Get spanked by your partner.
Share chewed gum with your partner.
Act like a servant to your partner for the rest of the game.
What is the kinkiest thought you have had about your partner?
Take a selfie with a baby and send it to your partner, saying he/she is yours.
Reenact your first date with your partner for 3 minutes.
Do a se*xy dance for your partner.
Lay on the floor and pretend like a fish out of water in your underpants.
Dance with a broomstick on a se*y song.
Edit your social media status to " Got dumped".
Blindfold yourself. Ask your partner to draw something on your back, and you have to guess it.
Text your ex that you won a million dollars.
You will remain silent throughout the game. The use of hand gestures is allowed.
Kiss your partner passionately for 10 seconds. 
Funny Truth or Dare Questions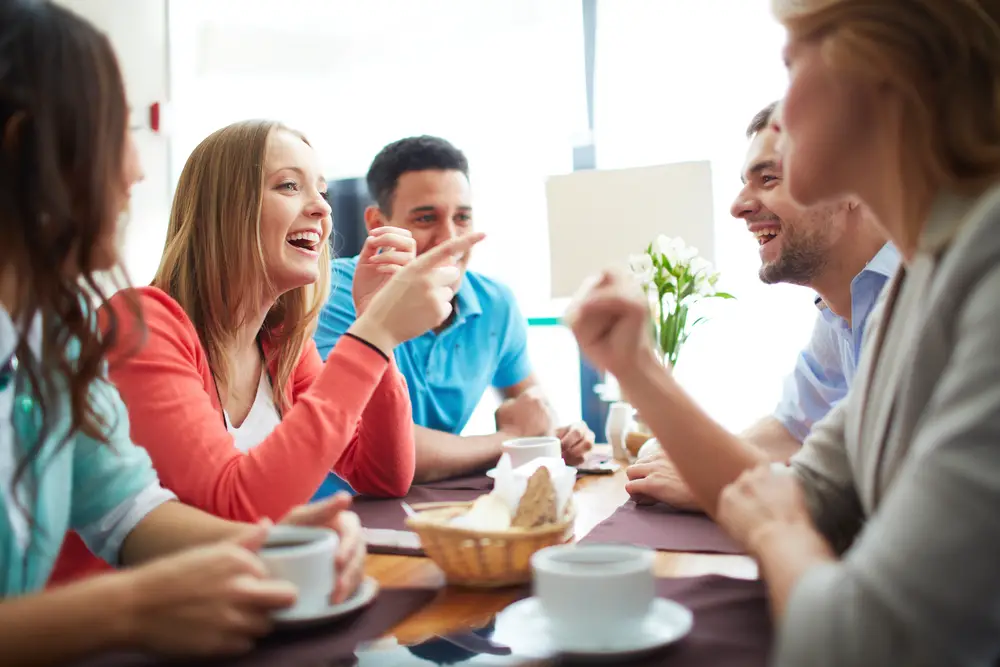 Get ready for non-stop laughter with these hilarious truth or dare questions. Whether you're feeling stressed or just wanna have some fun, these light-hearted questions and dares are sure to brighten up your night. With funny and amusing challenges, you'll be giggling all night long.
Truth Questions
Did you ever pick up your nose in public?
Do you make animal voices during a class lecture?
Do you dream of becoming the richest person on the planet? Tell about your fantasy in detail.
What was it like..taking your cell phone out of the toilet after dropping it?
What is the nastiest leftover you have ever eaten?
Did you ever fall on your face in public?
Did your principal ever catch you bunking the school?
Can you play Xbox games all day?
Do you drink secretly in your basement or rooftop?
Do you wear mismatched shoes or socks frequently?
Do you think you have a cool Granny?
Have you ever pleased a teacher to pass the exam?
As a zombie, who would you chew first?
Do you have the guts to spend a night in a house that has rumors about several deaths in it?
Which is your favorite comedy show and why?
Did you ever use your friend's cell phone to send fake messages?
Have you ever tried cooking something and actually put the house on fire?
Are you a wine connoisseur or a beer lover?
Do you regularly drool in your sleep?
Have you run away from a situation like a pussy-cat?
Dare Questions
Talk as if you are an opera singer for the rest of the game.
Laugh like a funny evil villain.
Go outside and ask a stranger to buy you ice cream.
Sing like you are having a karaoke night.
Tell your partner you love them by expressing yourself in some other language.
Call a friend and tell her that she/he is the love of your life.
Wear a spooky mask and say Happy Halloween to every stranger you meet.
Eat a mouthful of onion as if it's an avocado. 
Block 2 friends from your contacts who really annoy you and send them goodbye messages.
Text someone without looking at your phone.
Brush your teeth using your friend's toothbrush.
Call your partner and tell them you are on a date with his/her best friend.
Ask the person to your left to shave your head.
Pretend you are getting a hard beating from your friends. Another friend will take a picture, and you will upload it to your Facebook account.
Put on your friend's glasses and hat for the rest of the game
Ask your friend to wax your arms.
Walk in a public place with your clothes inside out.
Stand on a table and act like you're a rockstar performing in a concert.
Share your most valuable love advice with your buddies.
Go outside holding a paper saying, "Adopt me."
Truth or Dare Question For Couples
Strengthen the bond between you and your partner with these adorable questions. Discover fun and interesting facts about your significant other and learn what they truly love about you. With this game, you can deepen your connection and have a memorable night together. 
Truth Questions
Do you think love at first sight, is a myth?
What attracts you most about your significant other?
Have you ever cheated on your spouse with someone at work?
If you could marry again, who would that person be?
Did your partner ever catch you lying and cheating on him/her?
Do you regret being in a relationship?
Would you likely marry the person you love in the near future?
What habits of yours are most irritating for your partner?
Do you find your partner as the most charming person on the planet?
Have you ever been bored in the bedroom and wanted to work out a different approach?
What is one thing you are desperate to tell your partner? 
How many love texts do you receive/send in a day?
Can you fall in love with someone else despite being in a strong relationship with your significant other?
How do you define your partner? Say 5 nice lines about him/her.
Can you name the people you have dated besides your partner?
Do you have a picture of your partner in your wallet?
For how long can you make out with your partner?
Did you ever plan a surprise dinner date for your partner?
Dare Questions
Cook a sandwich and make a heart with ketchup on top for your partner.
Hold your partner's hand and tell him/her passionately how much you love them.
Apply a foot massaging cream gently on your partner's feet.
Get fully drunk and tell your partner how you truly feel about them.
Take your partner on a long drive.
It is now or never. Propose your partner and let them know you want him/her in your life.
Order a surprise gift for your partner.
Draw your significant other's sketch.
Sing Ed Sheeran's "Perfect" for your partner.
Scare off your partner by telling them you wanna break up with them.
Ask your partner to feed you snacks.
Dance with your spouse while making a cute tik tok video.
Flirt with someone positioning yourself in front of your significant other.
Truth or Dare Question for Crush
Get ready to uncover secret crushes and potential partners with these fun truth and dare questions. With these questions, you'll have the opportunity to discover who has feelings for whom and maybe even spark some romantic connections. So, let's reveal some thrilling, deep secrets.
Truth Questions 
How many breakups have you ever had?
Did you ever make out with someone on a first date?
Do you think your partner's best friend is super hot?
How many hours a day do you spend bragging about yourself to impress your partner?
Can you kiss your crush right now?
Name a person you would never kiss, even for a million dollars.
Do you think crushing on a teacher is unethical?
What is the most cheesy line you use to impress a girl/boy?
Which TV celebrity would you like to marry?
Have you ever met a person who you think is a match made in heaven for you?
Would you ever date a poorly dressed lady?
How many crushes did you have in a year?
What romantic lines helped you impress your first crush? 
Tell a 2 min story. What was your most terrible wild date ever?
Do you take your breakups to heart or drink yourself out of it ASAP?
Have you ever lied to get into a new relationship?
What activity do you enjoy most? Stalking your crush on Facebook or sending romantic quotes to that person?
Which TV celebrity attracts you the most?
Did you ever imagine yourself dating an anime character?
Have you ever gone on a date and left your wallet at home?
How many pictures do you still have of your ex?
Dare Questions 
Tell your one honest opinion about everyone in the group.
Ask your neighbors to give you $100 without promising to return.
Tell everyone who you are crushing on right now and ask that person out.
Play a romantic tune on the guitar for your partner.
Is it true that you follow random hot boys/girls on Instagram?
What is the craziest thing you've done to impress your date
Do you practice talking in the mirror before going on a date?
Give your secret crush a kiss on his/her cheeks.
Do a couple of dances for 5 minutes with the person special to you.
Entertain everyone with your crazy lap dance moves.
Close your eyes. Pick 2 notes that come out of your wallet and order something nice for everyone.
DM your long-time crush
Do 10 pushups while saying the name of the person you are crushing on.
Eat an ice cream as seductively as you can, staring at the person you adore the most.
Write the name of the person you'd like to go on a date with on your wrist.
Shave your chest in 5 minutes, or take 3 shots
Write a romantic poem for the person closest to you.
Order a gift for one person that is special to you.
Eat noodles in one bowl with the person least close to you.
Show everyone your browsing history for the last 2 days.  
Conclusion
You can enjoy an amazing Truth or Dare game anytime, anywhere. Remember to set the rules first, like how a player will be penalized if they fail to complete a challenge and what sort of questions are suitable for the party.  Enjoy the game, and don't take it to heart. It's a party game, after all, so get comfy and enjoy a full night of entertainment.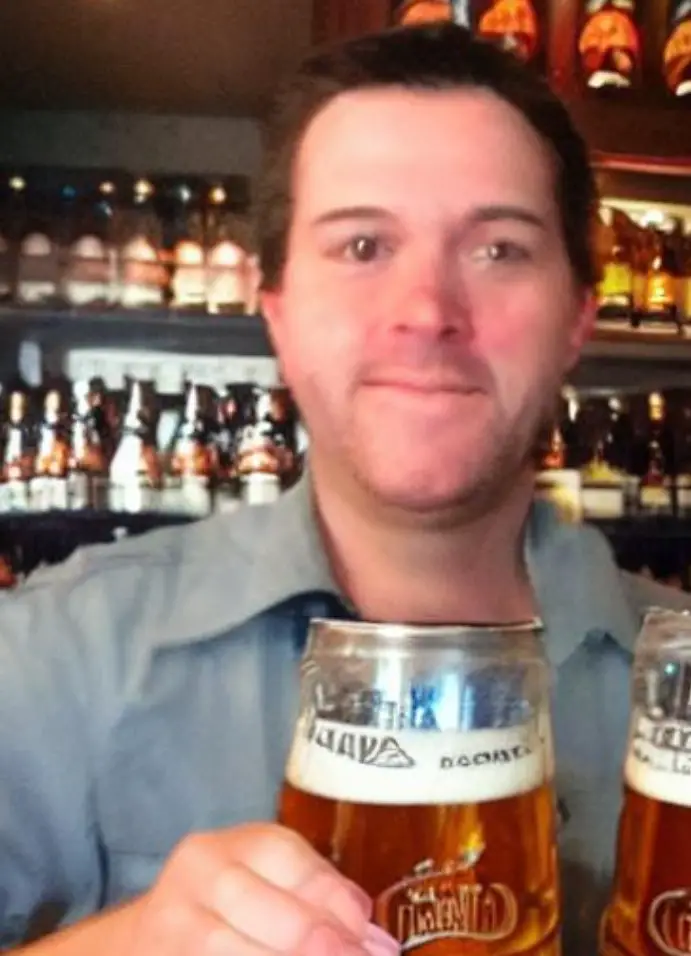 I am a passionate beer connoisseur with a deep appreciation for the art and science of brewing. With years of experience tasting and evaluating various beers, I love to share my opinions and insights with others and I am always eager to engage in lively discussions about my favorite beverage.