Having a bit of alcohol occasionally does not harm your health. This is why beers have become so popular in every corner of the world. You will see many people having different varieties of beers whenever they want. Some have beers to relax, some have beers while socializing, and some have beers to feel refreshed.
There are some beer brands that have maintained their popularity for several decades and centuries. One of them is Victoria Beer. This beer brand was manufactured for the first time in Mexico several decades ago. Despite competition getting severe in the beer market, Victoria Beer maintained its supremacy.
During those times, the demand for beer grew all across the US. As a result, numerous breweries came up in different corners of the nation. Although most of them were private breweries, some grew with time and became large breweries that supply beers to the world. Most of them are still functional and have maintained their supremacy in the beer market. One of them is Victoria Beer.
Brief History
Victoria Beer is one of those few beer brands that goes back more than a century. It was manufactured for the first time in Toluca, the capital city of one of the states of Mexico. Agustin Marendaz made the beer for the first time in 1865. The excellent water and the unique barley crop qualities encouraged him to brew beer at home.
By 1890, Agustin made a small shop where he carried on with his beer brewing business. Today, that small shop has grown to become an industrial complex where every process of beer brewing is carried out. This includes the grain selection to the bottling process.
Soon the company became a leading brewery in the national and international markets. It started manufacturing different brands of beers, including Pilsner, Lager Bier Toluca, Victoria, and Toluca Extra. It was in 1935 that Cerveceria Modelo finally purchased the brewery. Although the new company bought all the brewery assets, it decided to carry on manufacturing the popular beer brands Pilsner and Victoria.
What Type Of Beer Is Victoria Beer?
A secret behind the steady popularity of Victoria Beer is its consistency in maintaining the same taste and flavor since it was started. Victoria Beer is a Vienna-style lager beer and is brewed from carefully chosen grains and pure water.
What Does It Taste Like?
Victoria Beer is one of the flavorful beers that emits a pleasant aroma of high-quality hops and malt. After taking a sip of the beer, you will get a smooth and frothy taste. This taste will seem like going from light to medium strength. You will also feel mixed flavors of tangy apple butter, star fruit, and toasted malt. Victoria Beer has a crisp finish that balances the malt sweetness of the beverage perfectly. This makes the beer suitable to go with nuts, Mexican foods, grilled meats, and hard-aged cheeses.
Ingredients
Victoria Beer is made from the finest quality grains that are chosen after hours of consideration. The age-old beer brand is made from pure mineral water, non-malted cereals, barley malt, hops, and yeast. The highest quality hops and malt used in brewing Victoria Beer are evident from the pleasant aroma you get while pouring the beverage.
Calories
Victoria Beer is one of those beer brands that have an average amount of calories. A 12 oz can of beer has 135 calories, which is like any other beer under the same category.
Alcohol Content
Victoria Beer is one of those beer brands that have a low ABV of 4%. This means you will not cause any harm if you have a couple of bottles of beer. However, too much consumption of Victoria Beer may make you intoxicated. Of course, this is dependent on several factors, such as individual capacities and age.
Is It Healthy?
A 12 oz can of Victoria Beer has 13.2 gm carbs and 1gm protein. The best part of the beer is that it is fat-free, which is beneficial for those of you who are health-conscious. However, it is always a good idea to consume a moderate amount of alcohol so that you do not endanger your health in any way.
If you consume too much alcohol, it may cause different health problems for you in the long run. Too much alcohol consumption may cause heart problems and may prevent your liver from working properly. On the other hand, if you have a moderate amount of alcohol, it will benefit your health and make you feel refreshed.
Price
The cost of Victoria Beer depends on many factors. Some of these are the size of the beer bottle or can and the number of bottles or cans in a pack. For example, a 32 oz bottle will cost you around $3.99, and a pack of 12 bottles of 12 oz each would cost you around $18.99. On the other hand, a pack of 6 bottles of 12 oz each would cost you around $10.29.
Conclusion
Beer is a famous alcoholic beverage in the entire world. It can refresh you, and you can also have it with your friends or family. There are different beer brands, but very few of them are very old. One of them is Victoria Beer, which was started in 1865. Although the ownership of the beer was changed many times in the past, the quality of the beverage has remained the same.
Victoria Beer is a Vienna-style lager beer and is made from the finest qualities of grains and all other natural ingredients. It has just 135 calories and 4% ABV, which is fair for this category of beer. Although Victoria Beer does not have anything that may cause harm to your health, it is better to have a moderate amount of the beverage. This will help you stay healthy and fit. You will also be able to enjoy the beverage with your friends and not feel intoxicated. The cost of Victoria Beer depends on the pack and the size of the bottles.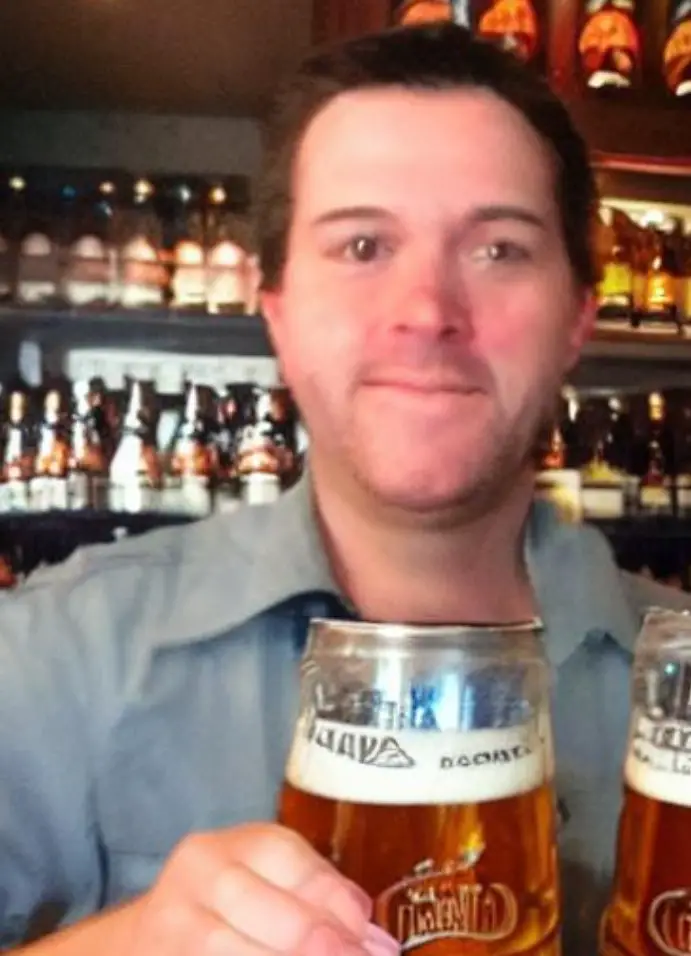 I am a passionate beer connoisseur with a deep appreciation for the art and science of brewing. With years of experience tasting and evaluating various beers, I love to share my opinions and insights with others and I am always eager to engage in lively discussions about my favorite beverage.