Welcome to Wendy's Drinks, where flavor and creativity combine to slake your thirst in novel ways. Wendy's Drinks has excelled in the beverage industry with a passion for quality and a dedication to providing wonderful drinking experiences. 
Our cuisine showcases the talent of fusing tastes, textures, and smells, from traditional favorites to daring new creations. Join us as we reinvent what it means to drink a beverage and embark on a journey via an orchestra of sips. Wendy's Drinks provides something to thrill every palette, whether looking for a reviving boost or an instant of sheer pleasure.
Lemonades 
Pineapple Mango Lemonade $2.93
Embark on a tropical getaway with our Pineapple Mango Lemonade. This drink is a getaway in glass since it combines mango, pineapple, and lemonade deliciously. Citrus' tart undertones blend with ripe fruits' delicious sun-kissed sweetness to provide a melodic combination that instantly takes you to a resort with palm trees and eternal summer.
Tropical Berry Lemonade $2.93
You can unleash the tropics' vibrant hues and exotic aromas using our Tropical Berry Lemonade. This concoction of sweet lemonade and succulent berries is bursting with delicious delight. From the intense richness of berries to the energizing sharpness of lemonade, every sip is a concerto of tastes. 
All-Natural Lemonade $2.93
Our All-Natural Lemonade puts simplicity front and center. This traditional recipe, made with the pure flavor of freshly squeezed lemons and a hint of sweetness, is a monument to the elegance of simplicity. The strong and energizing citrus flavors are expertly blended, providing a fresh and energizing experience that wonderfully captures the spirit of a sunny summer day.
Strawberry Lemonade $2.93
This beverage combines zesty lemonade with plump, juicy strawberries to combine the sweetness of berries with the acidic enticement of citrus. With each sip, a trail of summertime memories is left behind in this beautiful dance of tastes that is both enticing and stimulating.
Coffees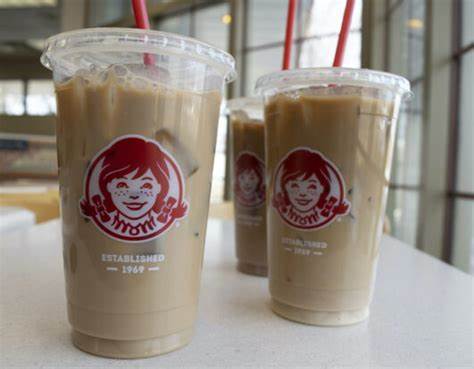 Latte $3.29
You may enjoy the perfect balance of Espresso and steamed milk in our Latte. This beverage is a canvas of flavor that finds the ideal balance between intensity and smoothness thanks to robust Espresso and silky milk. The Latte delivers a sophisticated coffee taste that is both rich and soothing, whether it is consumed or with a hint of flavor.
Cappuccino $3.29
Improve your morning habit by ordering a traditional cappuccino. The combination of expertly prepared Espresso with equal parts steamed milk and milk that has been frothed creates a rich, energizing trinity of sensations. The Cappuccino is a classic option for individuals who value the art of balancing since it has a powerful espresso kick moderated by exquisite milk froth.
Flat white $3.29
Discover Flat White's beautiful simplicity. This coffee delivers an effortless blend of sensations and tastes thanks to its perfect combination of robust Espresso and soft microfoam. The outcome is a creamy base with a smooth, pleasing sip highlighting the Espresso's purity.
Americano $3.09
The Americano calls those who value coffee's pure essence. This beverage, made by steeping strong Espresso in hot water, maintains the powerful nature of coffee in its most natural state. It's a straightforward option with an energizing and straightforward taste profile.
Espresso $2.99
Try our Espresso to taste coffee at its core. This beverage, a concentrated dose of precisely brewed coffee, is a taste dynamo that captures the very best of coffee beans. The Espresso is an appreciation of purity and strength. It is strong, powerful, and unquestionably fragrant.
Mocha $3.49
Enjoy our Mocha and the delicious union of chocolate and coffee. Rich chocolate and velvety espresso mix to create a beverage that is both a pleasure for the senses and a cozy hug. The Mocha is an adventure into the warm and abundant world, ideal for times of pleasure.
Iced tea 
Iced Tea $2.34
With our Iced Tea, you can taste the true essence of tea. This beverage epitomizes simplicity at its best. It is made with carefully chosen tea leaves, brewed to perfection, and poured over ice. Every sip of tea awakens your senses and provides a moment of quiet despite the daily commotion by delivering tea's earthy, subtle aromas.
Sweet Iced Tea $2.34
Enjoy our Sweet Iced Tea for the ideal amount of sweetness. This beverage is a pleasure for your taste buds, combining freshly brewed tea with the ideal sweetness. A hint of sweetness enhances the tea's natural characteristics, resulting in a flavor symphony that is both soothing and energizing.
Fresh Brewed Strawberry Tea $2.93
Enjoy our Fresh Brewed Strawberry Tea to add a delightful touch of refinement to your tea enjoyment. A sophisticated blend of tastes is created when aromatic tea leaves and juicy strawberries are combined. Every sip reveals layers of exquisite tea essence woven with the bright sweetness of strawberries, taking your taste on a cooling trip.
Strawberry Sweet Iced Tea $2.93
Our Strawberry Sweet Iced Tea is a symphony of extravagance for those seeking the ultimate enjoyment. Iced tea's comforting embrace and the rich flavor of fresh strawberries dance harmoniously together. This beverage is a genuine tribute to the practice of taste since, with each sip; you're given the deliciousness of berries and the energizing renewal of tea.
Other beverages 
Nestlé Pure Life Bottled Water $2.10
Fresh Brewed Coffee $1.52
Fresh Brewed Decaffeinated Coffee $1.52
Milk $1.99
Chocolate Milk $1.99
Cold Brew Iced Coffee $2.69
Vanilla Frosty-ccino $2.93
Chocolate Frosty-ccino $2.93
Honest KidsFruit Punch $1.16
Simply Orange Juice $2.93
Hot chocolate $3.29
Tea $2.29
Soft drinks 
Coca-Cola $2.34
Coca-Cola Zero Sugar $2.34
Diet Coke $2.34
Sprite $2.34
Dr. Pepper $2.34
Barq's Root Beer $2.34
Hi-C Flashin' Fruit Punch $2.34
Conclusion
Wendy's Drinks is a testament to the flavor's virtually endless potential in libations. We welcome you to discover the symphony of flavors and sensations we have painstakingly produced as part of our ongoing dedication to quality, creativity, and the thrill of sipping something unique. 
From the first sip to the last drop, Wendy's Drinks guarantees a memorable experience that will leave you feeling renewed, energized, and perhaps even more fascinated by the world of drinks. Lift a glass to the experiences, tastes, and times spent – here's to Wendy's Drinks trip!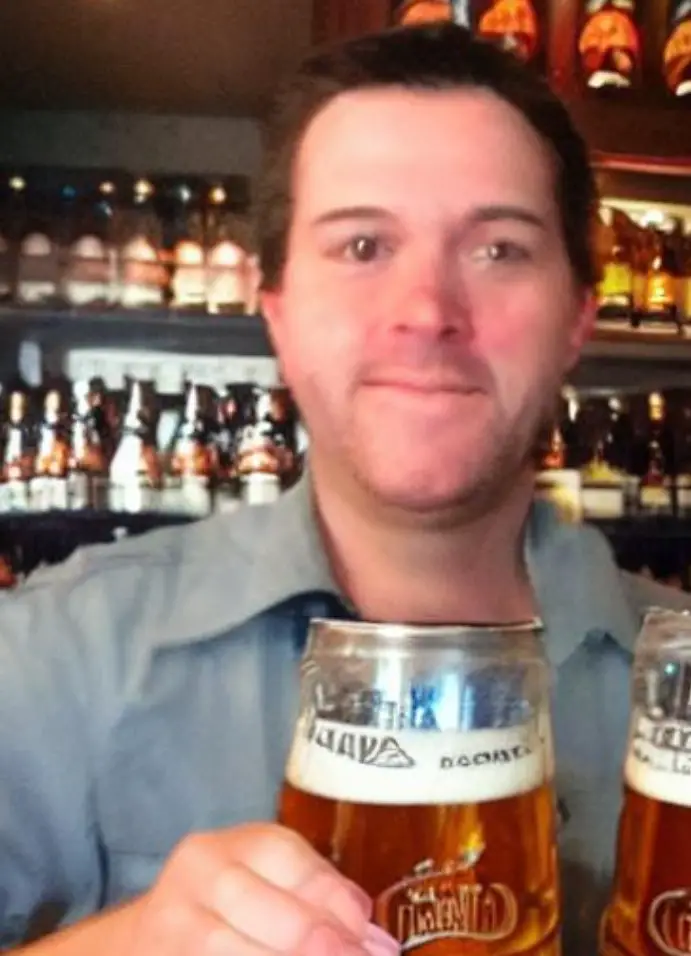 I am a passionate beer connoisseur with a deep appreciation for the art and science of brewing. With years of experience tasting and evaluating various beers, I love to share my opinions and insights with others and I am always eager to engage in lively discussions about my favorite beverage.