For fans of hot chocolate, this list is for you — Here, we rounded up the best alcohol to add alongside this warm, toasty drink. Drinking hot chocolate, especially on balmy and cold evenings, is one of the best simple pleasures in life, and you can make this experience by adding a bit of alcohol to this beloved beverage. And what's better is that this report says that hot chocolate does come with its own set of benefits. So if you want to give all of these combinations a try, or are just curious to find out, then read on. 
Our collection was developed through the contributions of our peers and members of the social media groups that we frequent. This includes bartenders, alcohol enthusiasts, chefs, and of course, dozens upon dozens of hot chocolate lovers. There were plenty of options to choose from, but in the end, we narrowed it all down to 7. And with that aside, let's begin!
7 Best Types of Alcohol to Mix Together with Hot Chocolate 
1. Coffee liqueur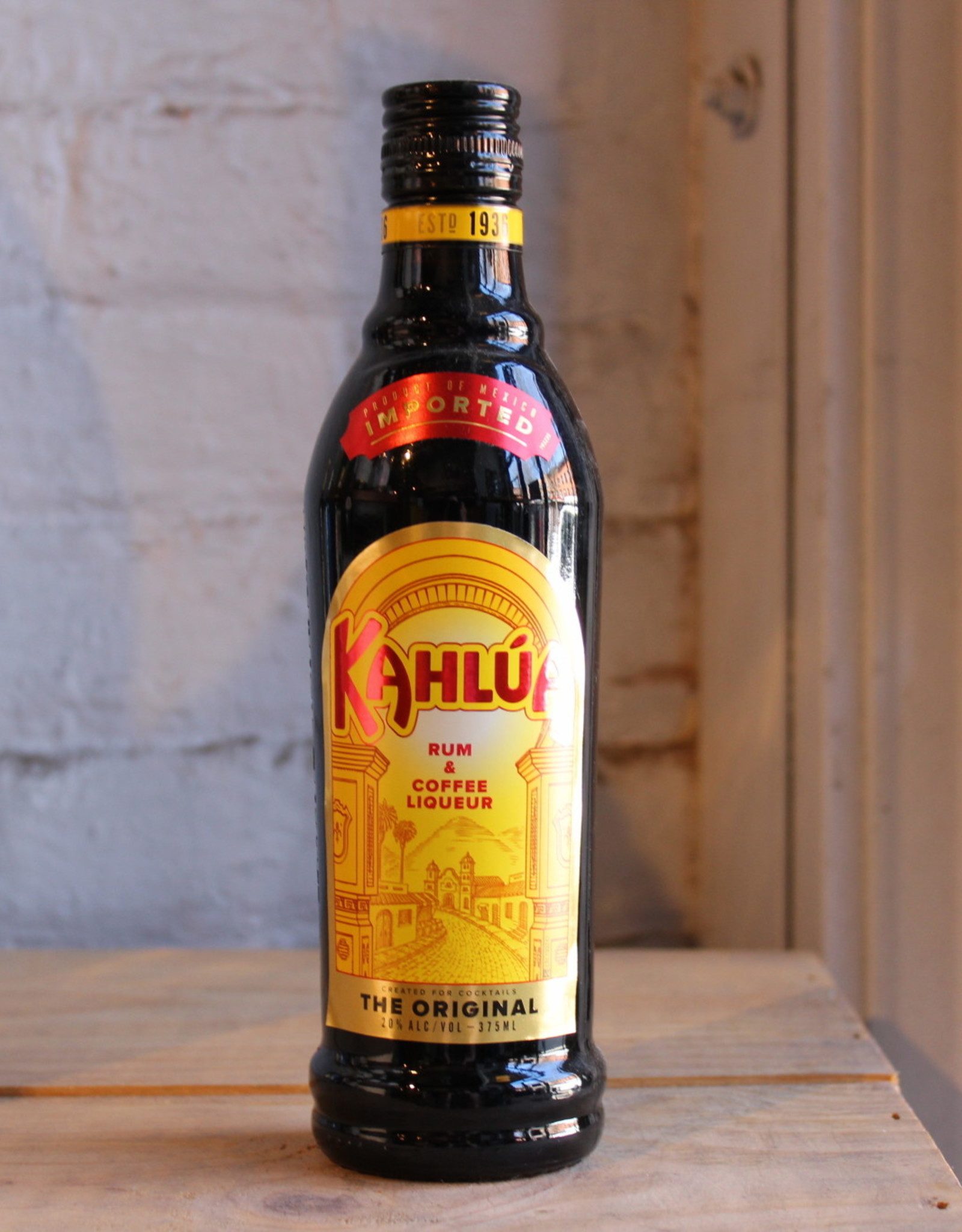 Hot chocolate already goes so well with regular coffee, and what more if its coffee spiked with a bit of liquor? If you want to try out a sweet and delicious beverage that goes well with a nice weekend lunch with pals — Or if you just love drinking coffee-flavored cocktails in general, then hot chocolate with a splash of coffee liqueur is excellent for you. The most recommended brand for this recipe is the classic Kahlua or the more intense Mr. Black.
Pros
Has a smooth, subtle, and very sweet flavor
Cons
Certain brands of coffee liqueur are quite expensive
It could be too sweet for some drinkers
2. Amaretto 
Amaretto is a sweetened Italian liqueur that is comprised of apricot kernels, almonds, and peach stones. The strong, almond-like flavor will go well with a warm mug of hot chocolate, as the nutty flavor of the liqueur complements the bitterness of the drink nicely. Aside from spiking drinks, Amaretto is also used in many Italian appetizers and desserts. 
Pros
Has a tamer flavor compared to coffee liqueur, so the flavor doesn't overpower the drink too much 
Cons
Like coffee liqueur, amaretto is also very pricey
Slightly difficult to find
3. Peppermint schnapps 
One of the most beloved alcoholic pairings with chocolate is mint, so refreshing mint-flavored alcohol makes for a perfect addition to your beverage. Peppermint schnapps are a fantastic option, but other great choices include crème de menthe or peppermint-flavored vodka. The end result would be a wonderfully boozy beverage for the winter or Christmas season. 
Pros
A nice and refreshing flavor
Smooth texture
Cons
Just a few drops of any mint liqueur could be quite overpowering
4. Vodka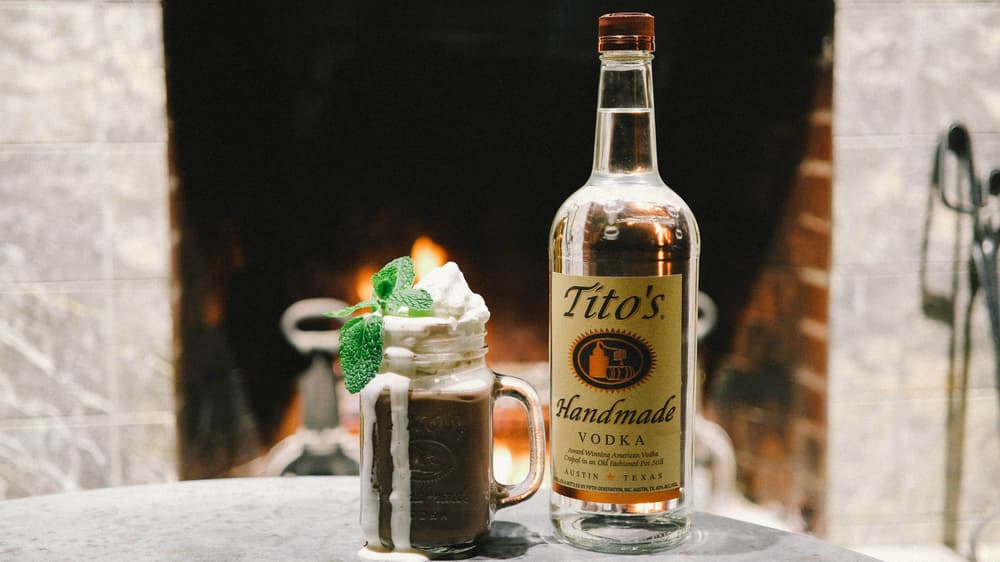 Sure, hot chocolate with a bit of regular vodka is nice, but why not take it to the next level and add flavored vodka instead? Aside from peppermint vodka, you can also go for whipped cream vodka, cake vodka, vanilla vodka, and marshmallow vodka. You can even add a dollop of whipped cream on top for some extra deliciousness. 
Pros
Tons of flavor options 
Has a very comforting taste when added to hot chocolate
Cons
Regular vodka is flavorless, so adding a few more ingredients to improve taste is a must
5. Spiced rum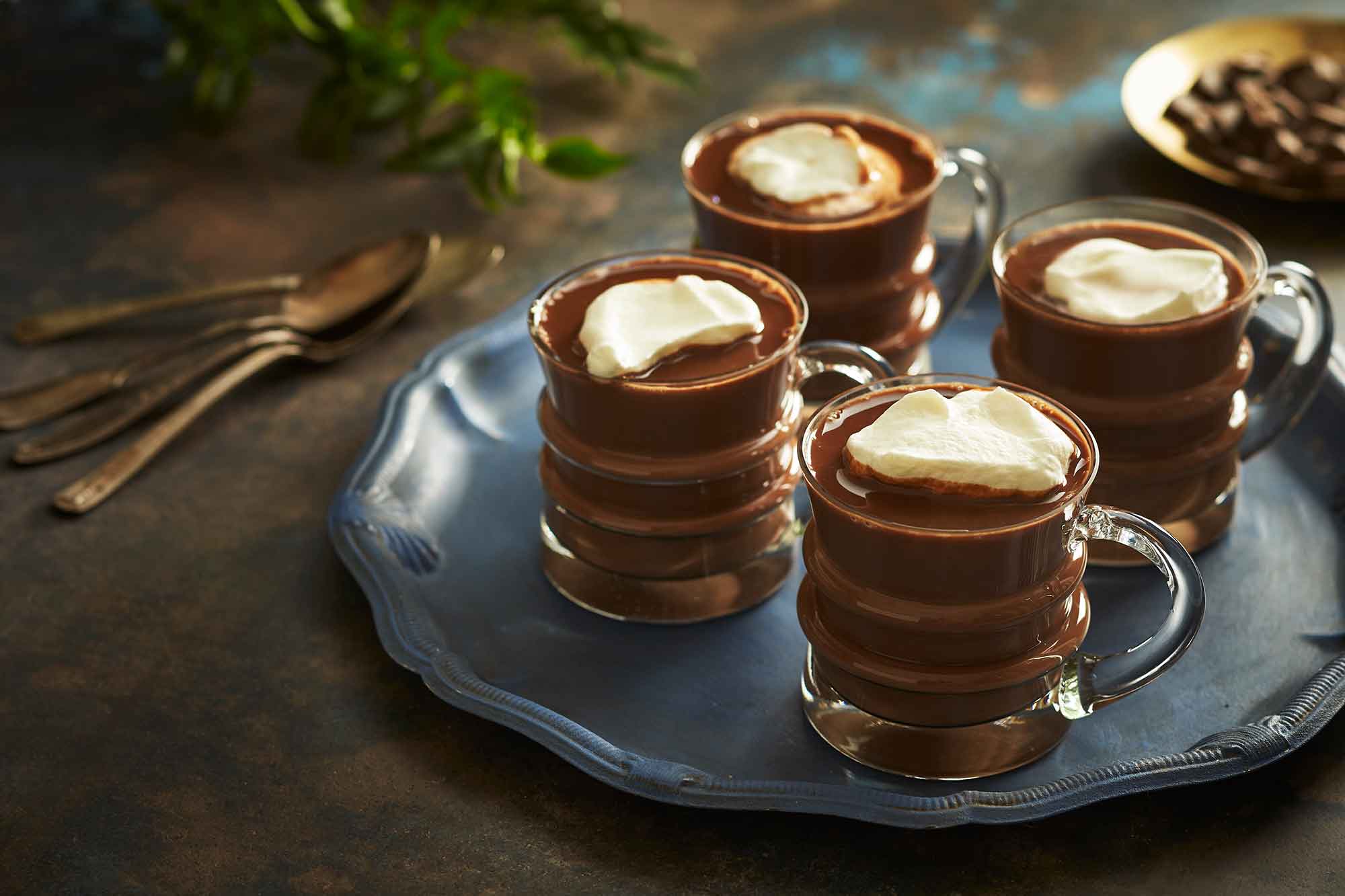 Rum, specifically spiced rum, is also excellent for a grown-up version of hot chocolate. Rum has notes of oak and vanilla in its taste, and this combines nicely with the bitter taste of hot chocolate. The warming sensation of the rum will surely perk you up on cold and long evenings
Pros 
Very easy to make
Excellent with both instant hot chocolate mix or a homemade recipe
Cons
Hangover symptoms of rum include tiredness, migraines, and upset stomachs
6. Irish cream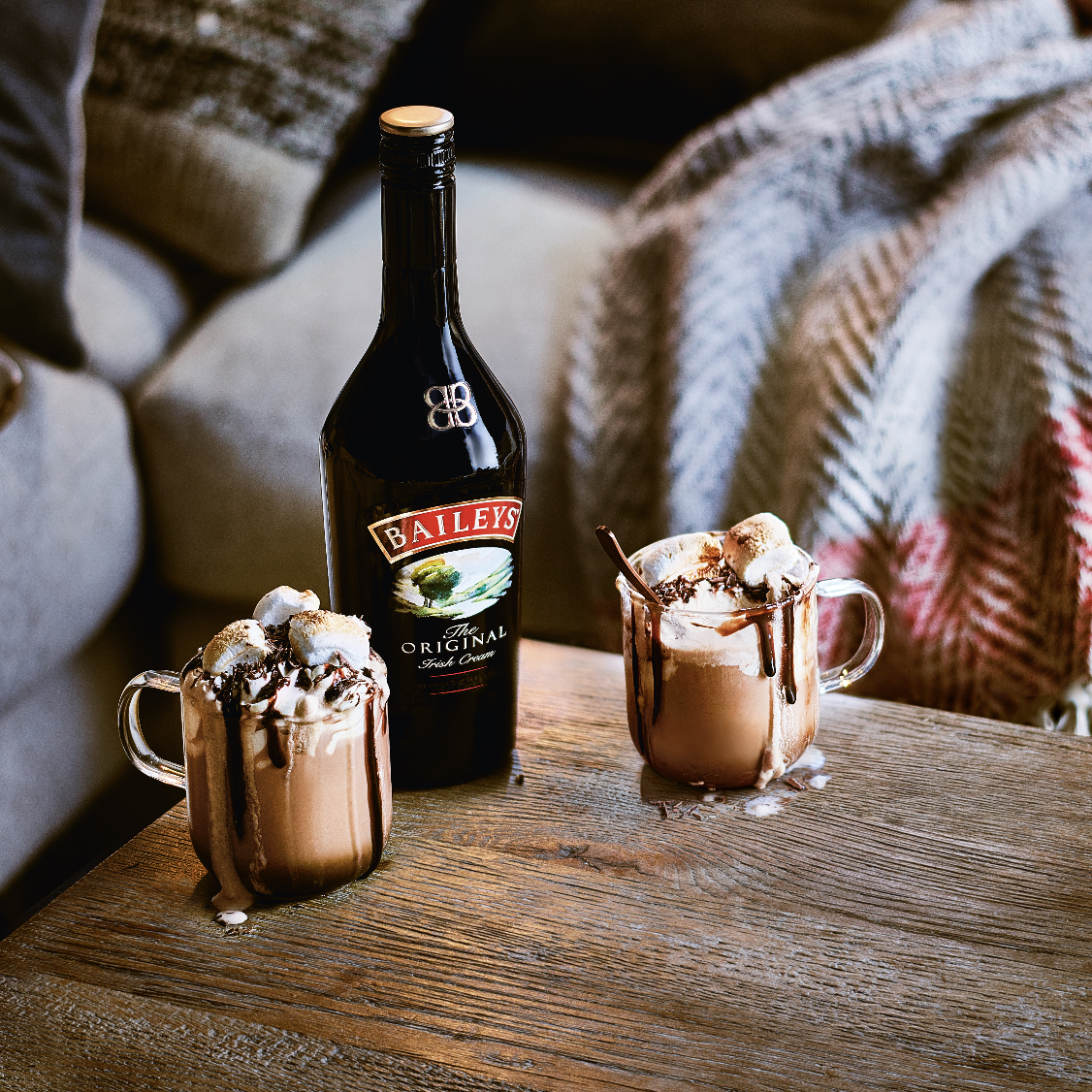 Irish crème liqueur has a bright, creamy, and fruity flavor that gives your hot chocolate a sweeter edge. This is pretty much everyone's go-to liquor when it comes to creating an alcoholic version of hot chocolate, and with good reason. In fact, the overall look of Irish crème practically resembles hot chocolate itself. 
Pros
Makes your hot chocolate creamier than usual 
Very tasty and enhances the beverage's flavor
Cons
7. Red wine 
This might sound like a rather bizarre combo, but red wine and hot chocolate do work well together. The red wine's flavor gives a fruity note to the flavors of the hot chocolate, giving it a strong, rich taste. It works well with both the instant hot chocolate mix and the homemade version. 
Pros
Red wine has been proven to be good for the heart
Lowers bad cholesterol
Cons
Understandably, this combination can be off-putting for some drinkers 
FAQs About Hot Chocolate & Alcohol
Why Does Homemade Hot Chocolate Come with a Chalky Surface?
This is known as "blooming." It's what happens when cocoa butter found in chocolate starts rising to the surface. Blooming also depends on the environment where the hot chocolate is made — If it's too warm, the chocolate begins to look sticky and dull to the touch because of the humid temperature. Yes, you can still drink it, but it's not quite aesthetically pleasing. 
Does Hot Chocolate Have Health Benefits? 
Hot Chocolate is known to lower your risk for heart disease and keeps your blood glucose levels in check. A report from BostonUncovered also says that it improves your brain health and memory, thanks to an increase in oxygen saturation levels that come with flavonoids in cocoa. It's also known to improve one's mood, as chocolate includes endorphins. 
Rounding Up the Best Alcohol to Combine with Hot Chocolate 
Hot chocolate is such a beloved, versatile drink that you can pair it up with practically any liquor available. But out of all the contenders on this list, we discovered that coffee liqueur is the best option when it comes to giving your drink a bit of zing. This Serious Eats recipe teaches you how to make your own coffee liqueur, but it's also great if you can just buy one at the store. 
If you're a fan of hot chocolate, whether it's filled with alcohol or not, you shouldn't feel terrible about enjoying your daily cup because it's actually good for you. But as a recommendation, always get the ones that are loaded with high cacao content, as it's a lot healthier compared to instant mixes. Plenty of the benefits of hot chocolate also come from drinking it in moderation, so be sure to also eat a well-balanced diet, get regular exercise, and don't rely on the drink too much.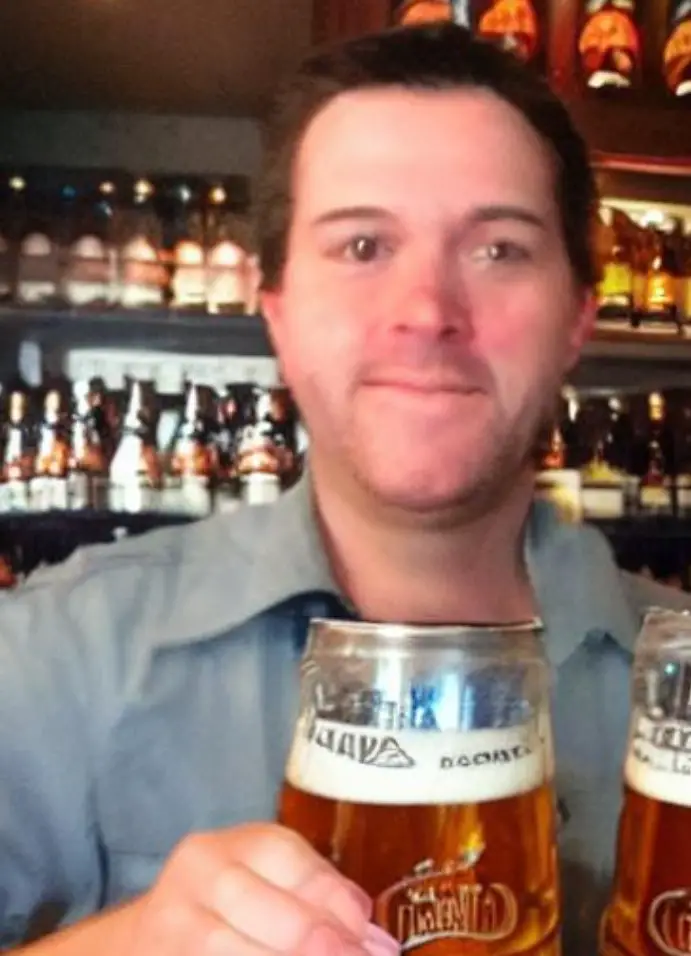 I am a passionate beer connoisseur with a deep appreciation for the art and science of brewing. With years of experience tasting and evaluating various beers, I love to share my opinions and insights with others and I am always eager to engage in lively discussions about my favorite beverage.