The following is a rundown of the best and most flavorful alcoholic beverages that you can combine with iced tea. Iced tea is one of the most consumed sugary drinks in the world. It's a staple for hot summer days and goes well with almost any food you can think of. But when it comes to combining together iced tea and alcohol, there are plenty of ideas that you can come up with if you know which liquor to choose.
As mentioned, iced tea is highly consumed by plenty of individuals. This is the reason why the opinions on this list have come from a varied number of adults, who are both regular drinkers of alcohol or not. If you want to find out how to make spiked iced tea or learn which alcohol is great when combined with spiked iced tea, then read on. Let's begin with the first one.
6 of the Best Alcohol to Mix Together with Iced Tea 
1. Bourbon 
Bourbon is a great liquor to combine with iced tea, and not just because they look practically alike in regards to color. When you add a touch of citrus to the beverage, it turns into a summer drink that's super refreshing and best enjoyed during the daytime. Adding in some lemon also gives it a bit of tang because of the extra citrus. 
Pros
Has a robust flavor that is similar to caramel or toffee 
Bourbon comes with a warming effect on the body
Cons
Side effects of bourbon consumption include heart disease, liver damage, and high cholesterol 
2. Limoncello 
One of the most popular flavors of iced tea is lemon, and limoncello is the best way to take this flavor up a notch. The liqueur adds in a smooth vibe to the iced tea, and the sweet flavor of the limoncello acts as a syrup that gives the drink more life. Limoncello may be a simple liqueur, but it works wonders.
Pros
This liqueur transforms any non-alcoholic drink into a boozy beverage
Cons
Limoncello is hard to find outside of Europe
Very expensive 
3. Canadian whiskey
Canadian whiskey is different from other whiskeys because it's aged in a shorter period – And of course, it has to originate from Canada. The aging process can affect the taste of whiskey, and Canadian whiskey has a more mellow flavor compared to other types of whiskey on the market. You can actually make two types of cocktails using Canadian whiskey, namely a refreshing summer peach tea (iced tea, peach liqueur, Canadian whiskey) and mango iced tea (iced tea, mango liqueur, Canadian whiskey). 
Pros
Has a milder taste compared to other whiskey flavors
Cons
There are drinkers who aren't fond of Canadian whiskey's smoothness and want something bold instead
4. Vodka 
With vodka, you can add a cheeky touch of alcohol to an Arnold Palmer mocktail – A type of drink that's similar to a cocktail but minus the alcohol, hence the name. And out of all the liquors out there that fit this category, vodka is the perfect choice because of its lack of flavor and color. Create the regular Arnold Palmer recipe (iced tea with lemonade) and add an extra splash of vodka for some alcohol. 
Pros
Very versatile alcohol because it's flavorless and odorless
It can be combined with both alcoholic and non-alcoholic drinks 
Cons
Long-term effects of vodka include liver disease and an increased risk of stroke 
5. Gin
A combination of gin and iced tea is actually quite common, especially in places like England. This alcoholic beverage is very simple to make, and some people tend to enhance its flavor by adding more ingredients to it. The reason why this combination works is that gin's juniper-like flavor works nicely with the lemon tartness of iced tea. In fact, some English people have taken to using a cold version of the English breakfast tea with gin, then a dash of lemonade and syrup. 
Pros 
Very easy to make as both iced tea and gin are readily available 
The bold taste of gin works nicely with any flavor of tea 
Cons
Consuming gin regularly can result in brain damage and alcohol poisoning 
6. Rum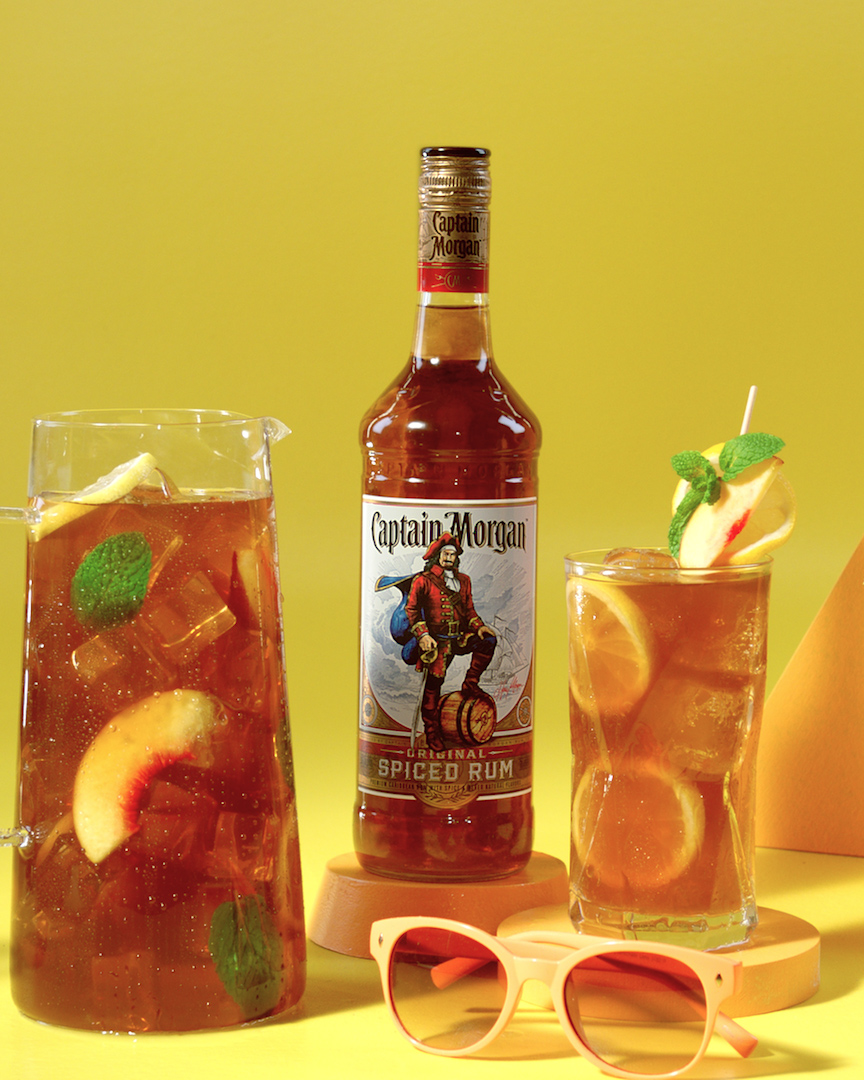 Of course, this list would not be complete without rum, the main ingredient for the Long Island Iced Tea cocktail. That cocktail itself has a very complex combination of flavors, but you can just make a simpler version by combining together any rum of your choice and a bottle of iced tea. This is a very smooth drink that goes down easily.
Pros
Excellent with barbecue and grilled meats 
Simple to make 
Cons
It can cause liver damage if consumed regularly 
FAQ About the Best Alcohol Types to Combine with Iced Tea 
Does Iced Tea Have Benefits?
Despite the high amount of sugar that comes with iced tea, it does have a few benefits when you drink it in moderation. It works as a good alternative to carbonated sodas and keeps you hydrated, especially during warmer weather. Iced tea is also filled with lots of antioxidants to aid you in your digestion. Another benefit is that it's also a known stress reliever, as tea usually contains cortisol. 
Is Bottled Iced Tea Better Than Brewed Iced Tea?
Bottled iced tea actually contains a different set of benefits compared to brewed iced tea. For instance, brewed iced tea contains more caffeine and holds lesser amounts of sugar compared to bottled iced tea, especially manufactured ones. Perhaps brewed iced tea is better for those who want to stay awake at nighttime. A downside of both beverages, however, is that your bones tend to become brittle due to iced tea's fluoride content. 
Wrapping Things up on the Best Alcohol to Mix with Iced Tea 
As you can tell, bourbon is the top choice when it comes to picking the right alcohol to combine with iced tea. It's got a strong flavor with some caramelly notes, and this adds a great amount of spiciness into any type of iced tea drink. This recipe is also quick and easy and can be made during summer when you have plans for brunch with friends. You can serve this in a highball glass with lots of ice and enjoy it all summer long.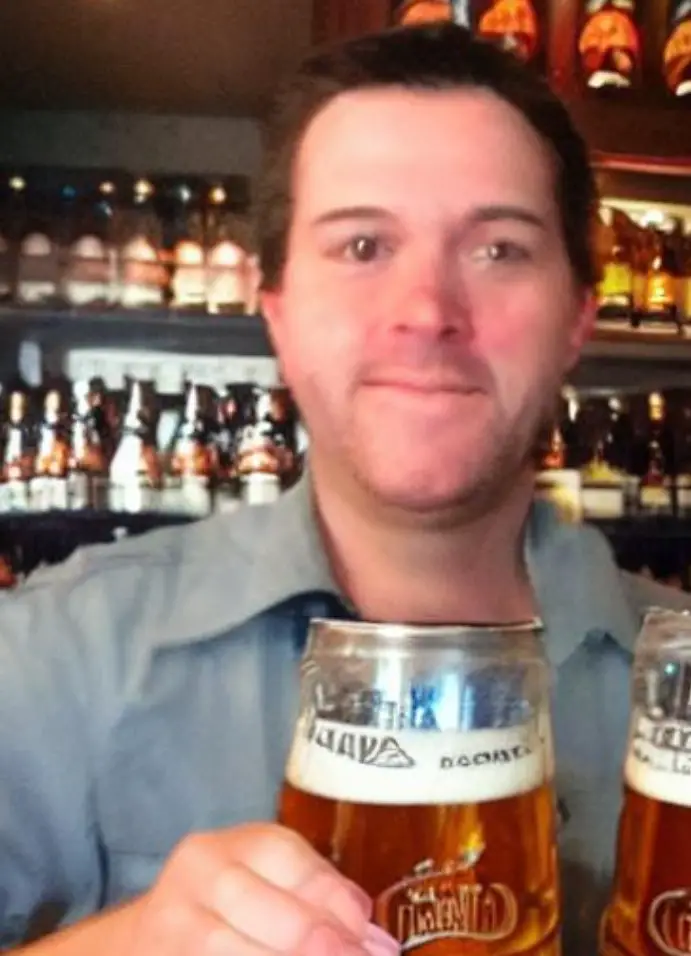 I am a passionate beer connoisseur with a deep appreciation for the art and science of brewing. With years of experience tasting and evaluating various beers, I love to share my opinions and insights with others and I am always eager to engage in lively discussions about my favorite beverage.